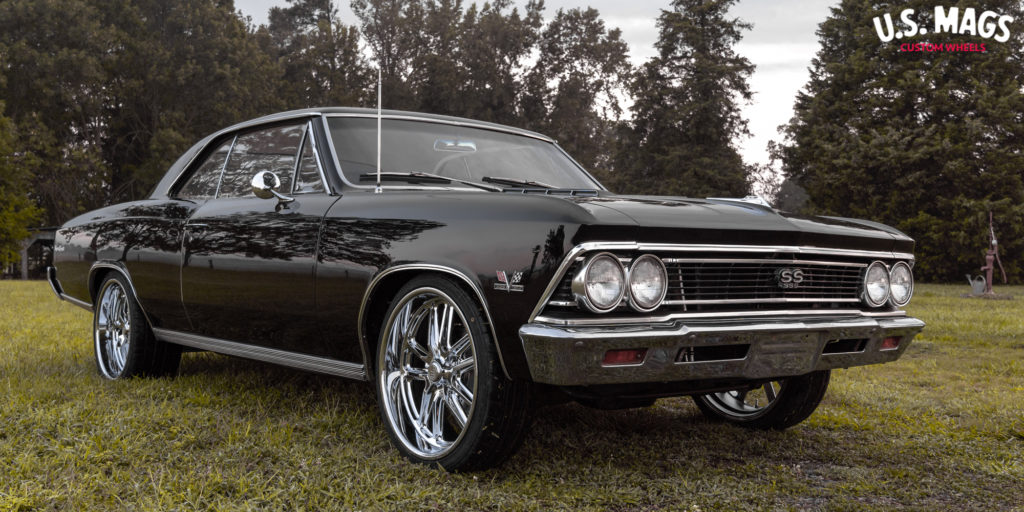 Well-dressed muscle.
The Chevrolet Chevelle was one of GM's most popular and successful nameplate during its production which spanned from 1963-1977. The Super Sport models brought some serious power and fun to the American mid-size machine. This first-generation Chevrolet Chevelle SS boasts some serious muscle and is looking like a sharp-dressed beast with its new US Mags wheels.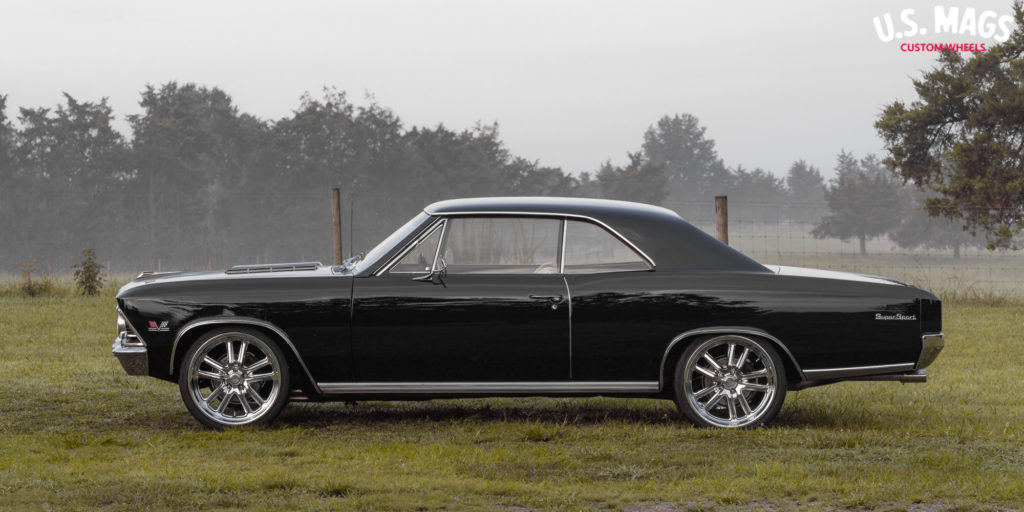 The Chevrolet Chevelle SS had a variety of 396 cubic-inch performance engines available for the Coupe and Convertible models. Customers could choose from the standard 396 with 325 horsepower or move up to the optional 360 horsepower variant. For those that really wanted to spin their tires and US Mags wheels, a 375 horsepower version was available as the top-of-the-line engine.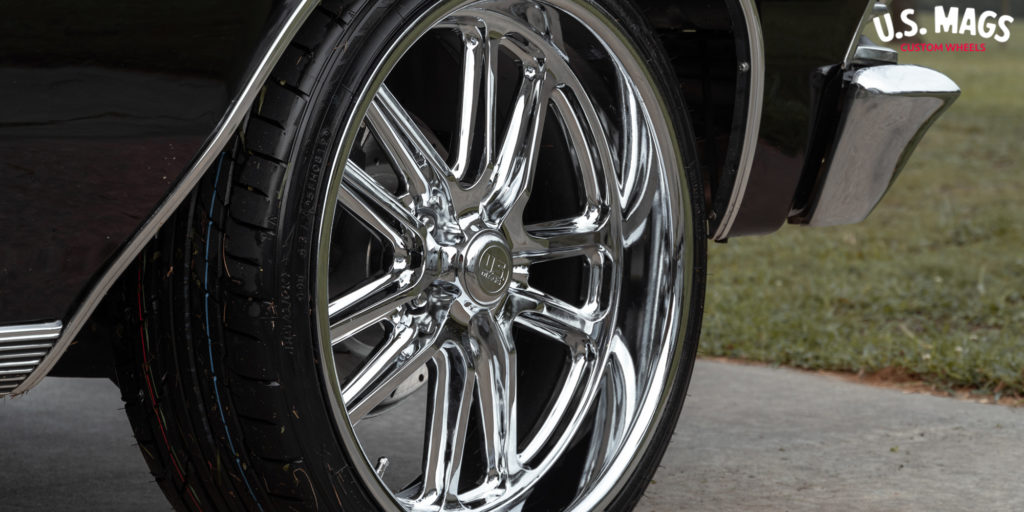 Additionally, the Chevrolet Chevelle SS also came with quite a few other performance-oriented goodies. The models used the same bodies as the Malibu sport coupe and convertible with reinforced frames and a different suspension up front. There were also higher-rate springs, new shocks, a fatter front stabilizer bar, and simulated hood scoops. There was also a new, sportier exterior trim that pairs up perfectly with the new US Mags wheels.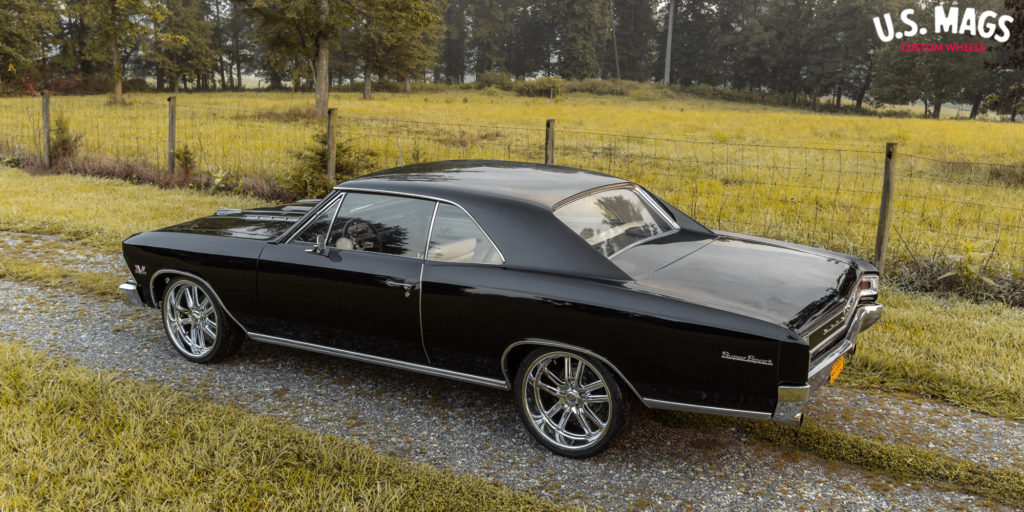 This Black Chevrolet Chevelle SS is like an old-school suit with some serious power hiding beneath. This handsome coupe has the perfect accessory in a set of five-lug US Mags Bullet – U131 rims with a five double-spoke design and deep lip. These US Mags wheels feature a bright Chrome finish that matches the factory Chrome trim for a clean look.
These staggered US Mags Bullet – U131 wheels are the perfect shoes for this sharp-dressed '60s muscle coupe. If you're looking for some classic American muscle with style, this Chevelle SS is right up your alley.
Fitment Specifications:
Vehicle: Chevrolet Chevelle SS
Wheels: US Mags Bullet – U131
Wheel Finish: Chrome
Wheel Lugs: Five
Source: US Mags