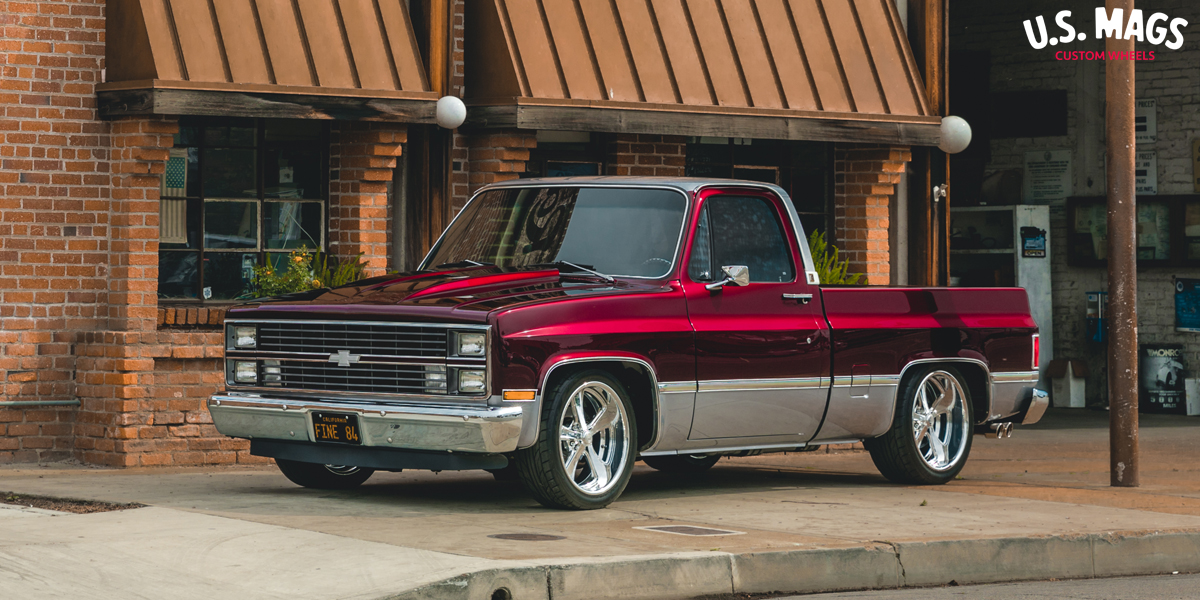 American pickup style.
The Chevrolet Silverado may be in its fourth generation today and is the latest and greatest truck from the American brand, but it was the Chevrolet C10 that laid the groundwork and paved the way for the Silverado. This 1984 Chevrolet C10 has been restored from its new US MAGS Wheels on up to the paint, and it looks fantastic.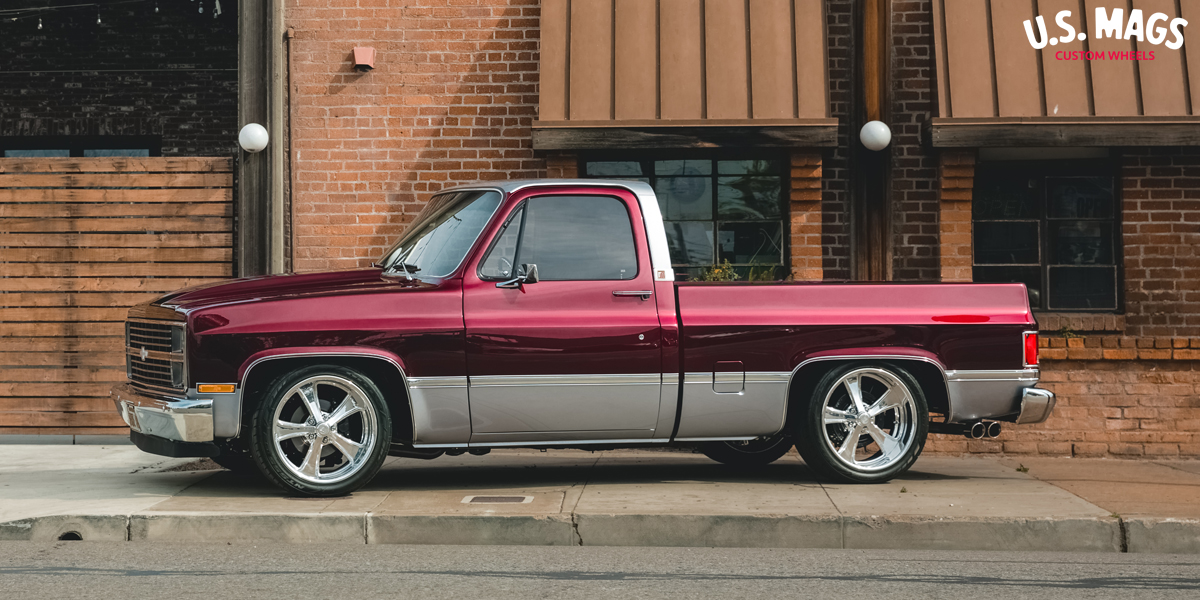 There were quite a few engines available in the 1984 model-year Chevrolet C10 pickup. After the facelift, engineers focused more on saving fuel than making power despite some of the larger displacement V-8 engines being available. You can bet that those power issues have been fixed here and there's quite a bit of muscle going to the rear US MAGS Wheels.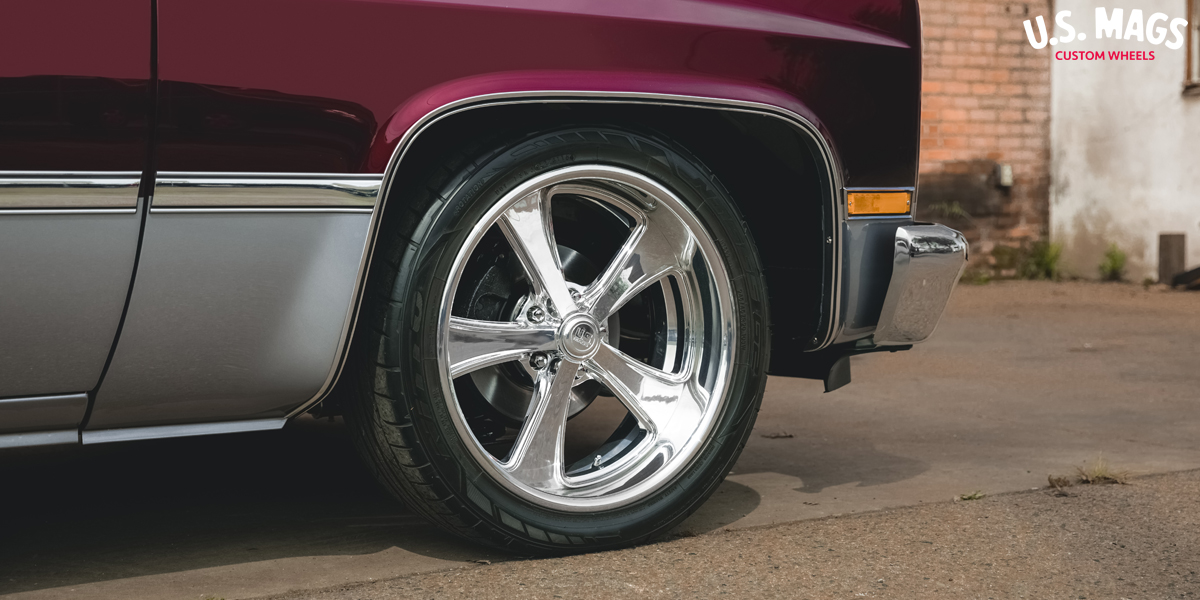 This two-tone Chevrolet C10 pickup has been restored and given a clean, classic look. The entire body has been lowered by a new suspension that tucks the new US MAGS Wheels neatly beneath the fenders. There's also a new exhaust system that lets the free-breathing engine to emit a more aggressive note than before.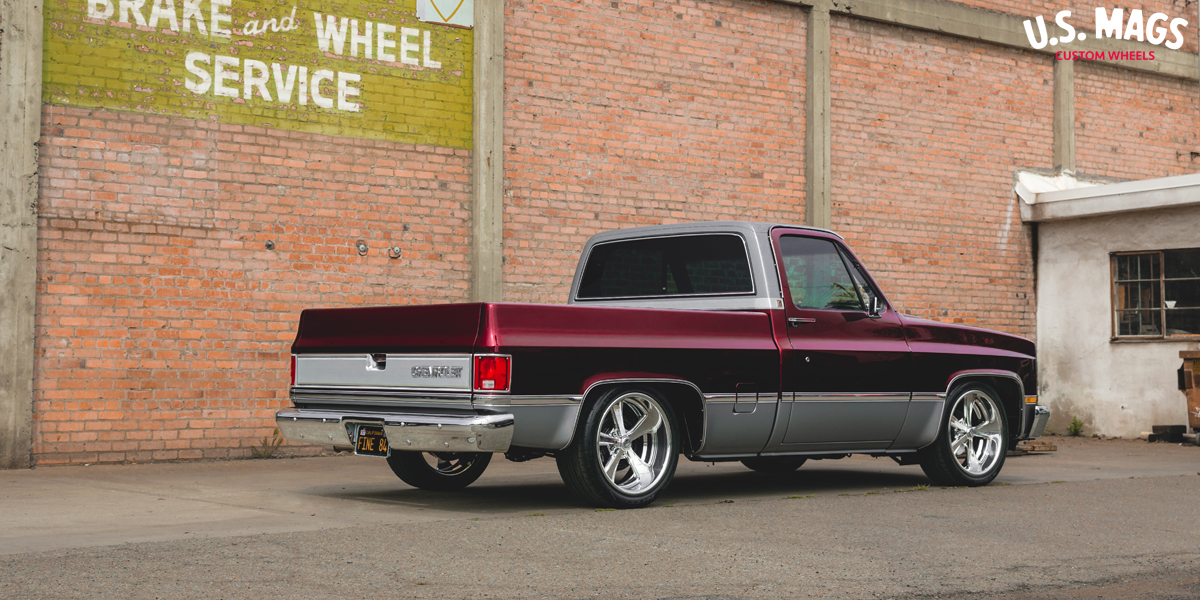 For this fitment, the Chevrolet C10 was outfitted with a new set of US MAGS Rascal – U391 rims. These five-spoke, deep-lip US MAGS Wheels measure a staggered 20 x 8.0 up front and 20 x 10.0 at the rear. Each one of the US MAGS Rascal – U391 rims boats a Polished finish that matches the old-school retro theme perfectly.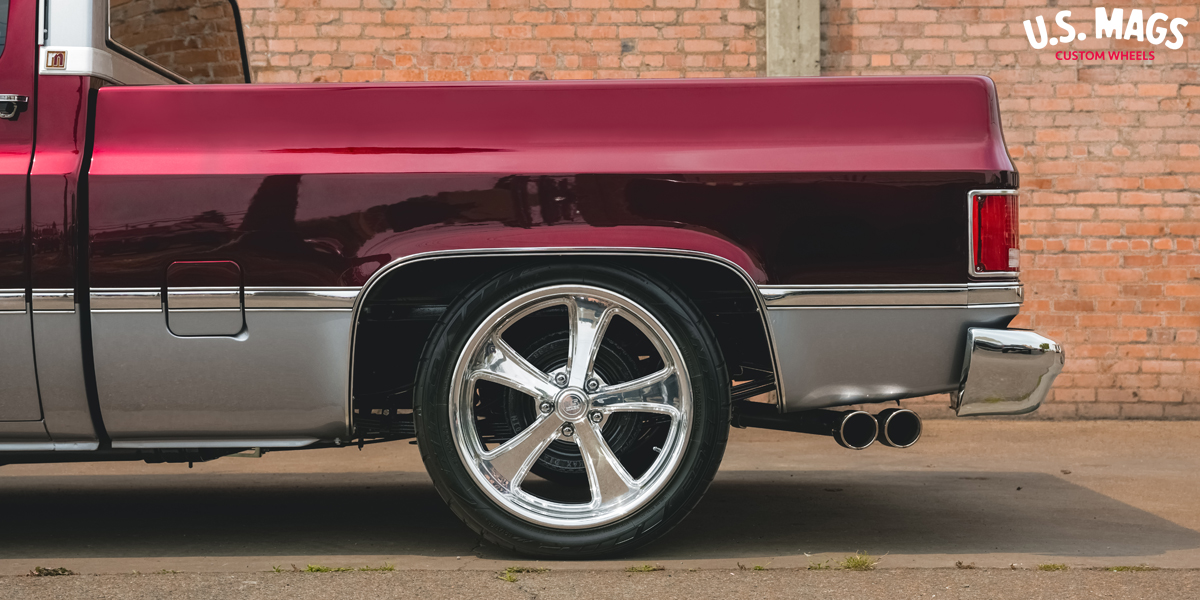 This Chevrolet C10 may not be the work truck like it was once designed to be, but it is unquestionably a beautiful head-turner.
Fitment Specifications:
Vehicle: Chevrolet C10
Wheels: US MAGS Rascal – U391
Wheel Finish: Polished
Front Wheels: 20 x 8.0
Rear Wheels: 20 x 10.0
Source: US MAGS
Credit: @kues0