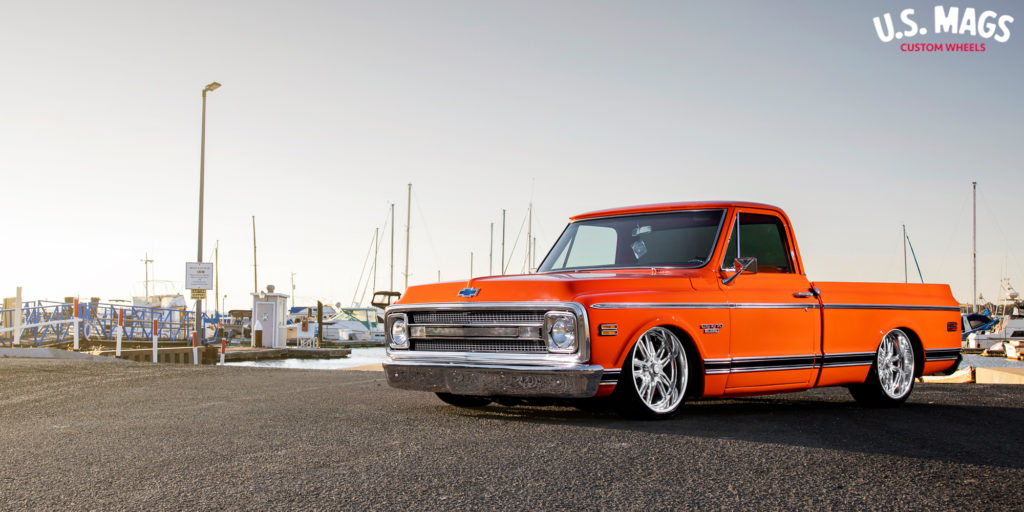 Vintage American truck muscle.
The Chevrolet C10 was the tried-and-true workhorse for the American automaker for decades. It's production spanned from 1960 to 2002, and included all types of configurations, engines, transmissions, technology, and more. This second-generation Chevrolet C10 CST10 8/396 has a big block V-8 US MAGS wheels, and a truly custom, old-school look.
The Chevrolet CST10 8/396 wasn't your average C10 model. This bad boy was the top-of-the-line model and came packed with a big block 396 cubic-inch V-8 engine that was later enlarged to 402 cubic-inches in 1971. In 396 form, a whopping 310 horsepower and 400 lb-ft. of torque for the rear US MAGS wheels to try and put down. For a classic truck, that's some serious power and thrust.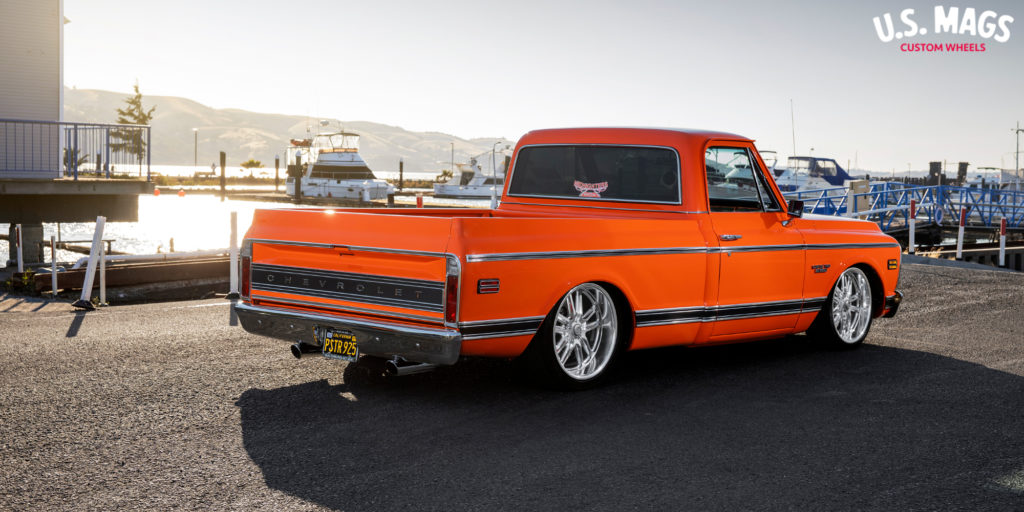 This Chevrolet CST10 8/396 has been upgraded extensively and restored beautifully. The classic '70s Orange is paired with bright Chrome and Black trim pieces throughout. There's a full suspension lowering system that tucks the new US MAGS wheels right beneath the fenders thanks to a few modifications. A new pair of taillights let the V-8 engine roar while a fresh window tint helps keep prying eyes away.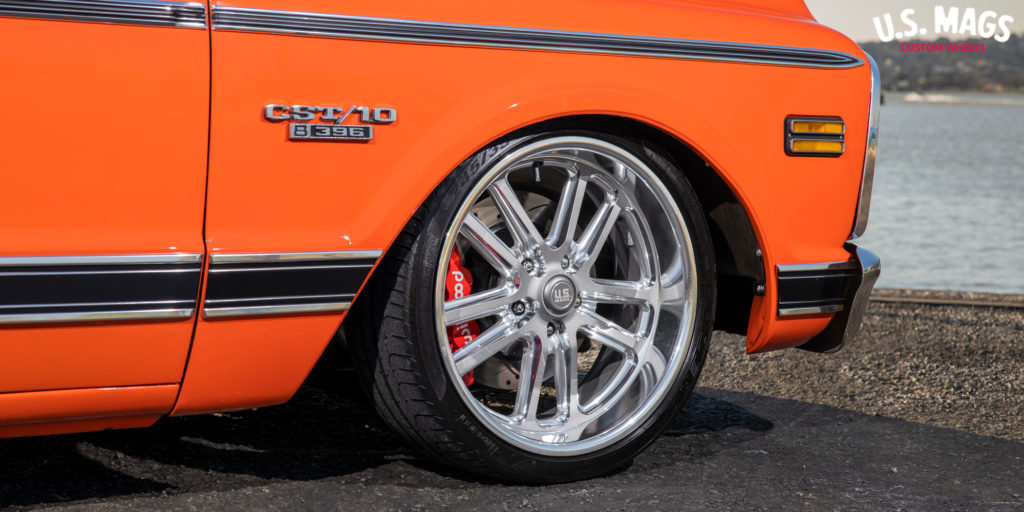 What really brings the entire build together is a new set of US MAGS Bullet – U130 rims. The Chevrolet CST10 8/396 was equipped with the new US MAGS wheels in a staggered setup with a Textured Anthracite Milled and a Diamond Cut Lip. These old-school US MAGS Bullet – U130 rims have a five double-spoke design and a deep lip that pairs well with the classic American truck.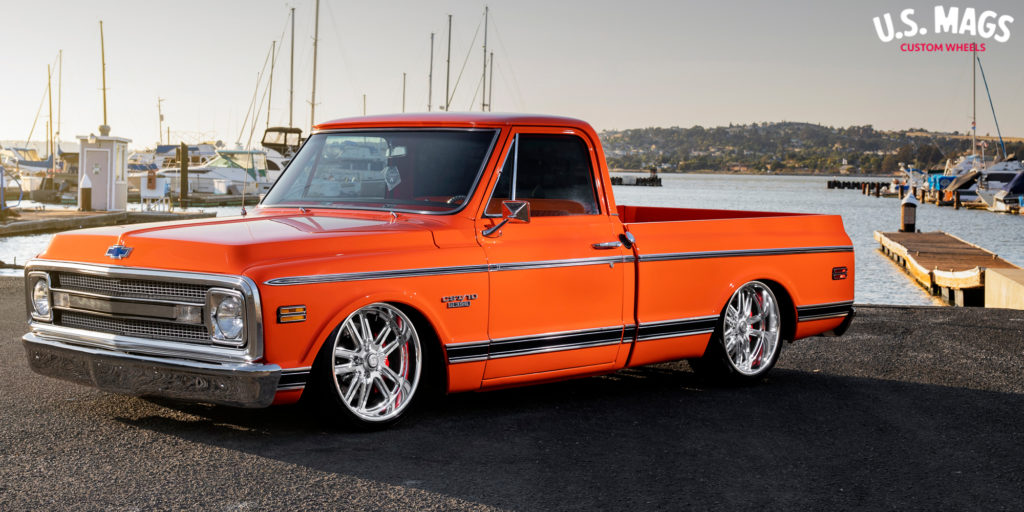 This Chevrolet CST10 8/396 might be old, but it's far from slow and stylish thanks to its big block V-8 and new US MAGS Bullet – U130 wheels.
Fitment Specifications:
Vehicle: Chevrolet C10 CST10 8/396
Wheels: US MAGS Bullet – U130
Wheel Finish: Textured Anthracite Milled with Diamond Cut Lip
Lugs: 5
Source: US MAGS