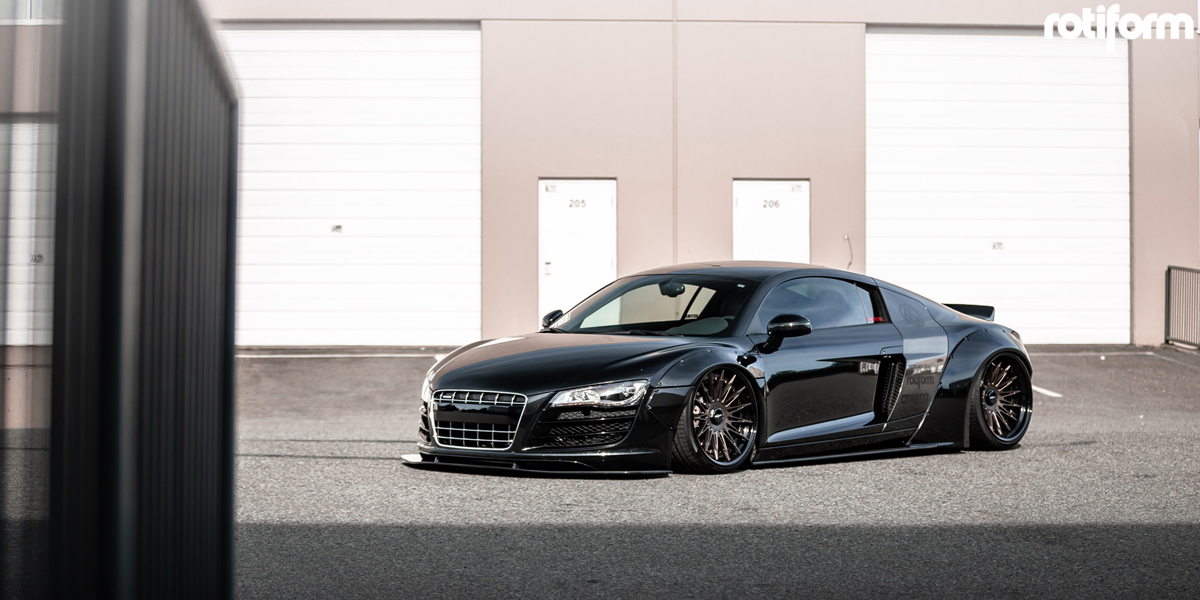 Slammed and wide.
The Audi R8 put the German brand on the map with its power, speed, innovative design, and modern technology. This first-gen facelifted model has all that and then some thanks to some serious modifications. There's everything from new aero and a widebody kit to a lowered suspension and a new set of Rotiform wheels.
The Audi R8 of which this is originally based upon sported a 5.2-liter V-10 engine. This naturally-aspirated monster spits out 518 horsepower at 8,000 RPM and 391 lb-ft. of torque at 6.500 RPM for all four of the new Rotiform wheels to try and put down. In stock form, its capable of hitting 62 mph from rest in just 3.7 seconds while top speed is all the way back at 196 mph.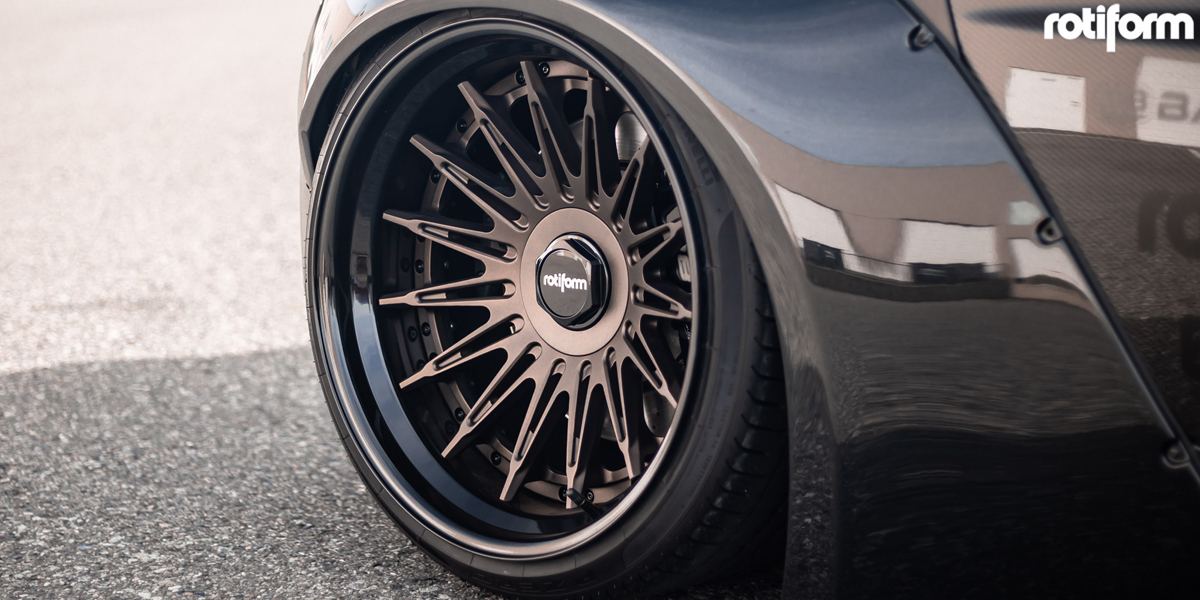 Here, however, things are a bit different. The entire R8 has been upgraded with a new widebody aero kit featuring carbon fiber splitters, spoilers, diffusers, and side skirts. There's also new widened fenders with exposed bolt apertures that cover the new set of Rotiform wheels.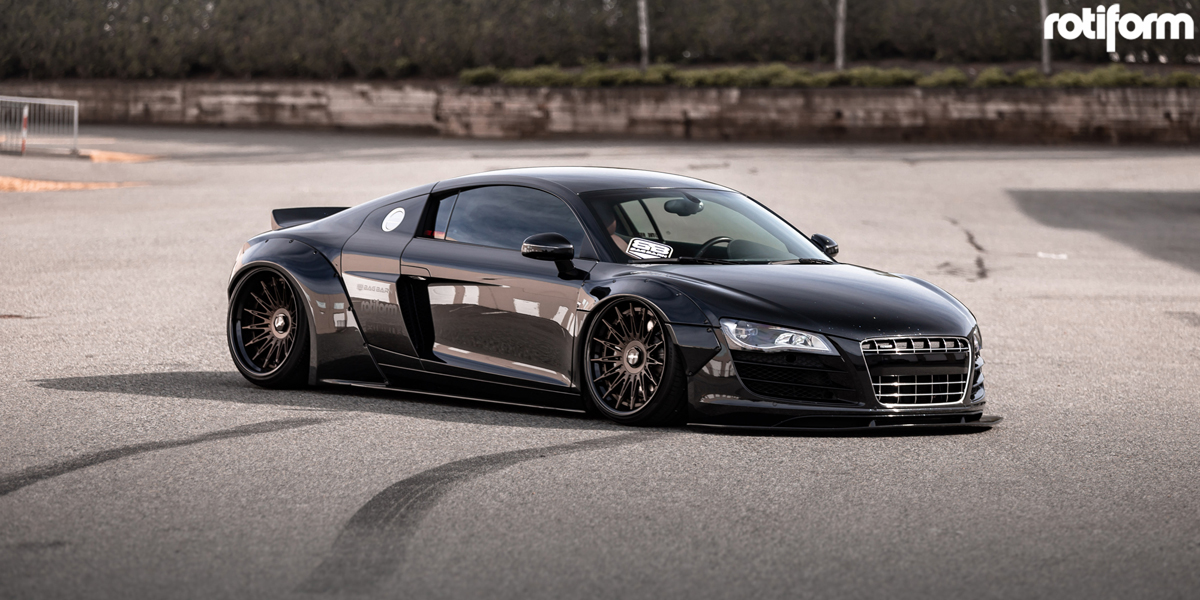 Here, the Audi R8 was outfitted with new Rotiform NEK rims. These twin-spoke multi-piece concave Rotiform wheels feature a Death Bronze finish that matches the new aggressive looks of the R8. Up front, the new Rotiform NEK rims measure 20 x 10.0 while the rear comes in with a staggered 20 x 13.5 setup. To finish the new Rotiform NEK fitment, a new BagBarn air suspension was installed that allows drivers to drop the ride height almost to the ground for a stunning stance.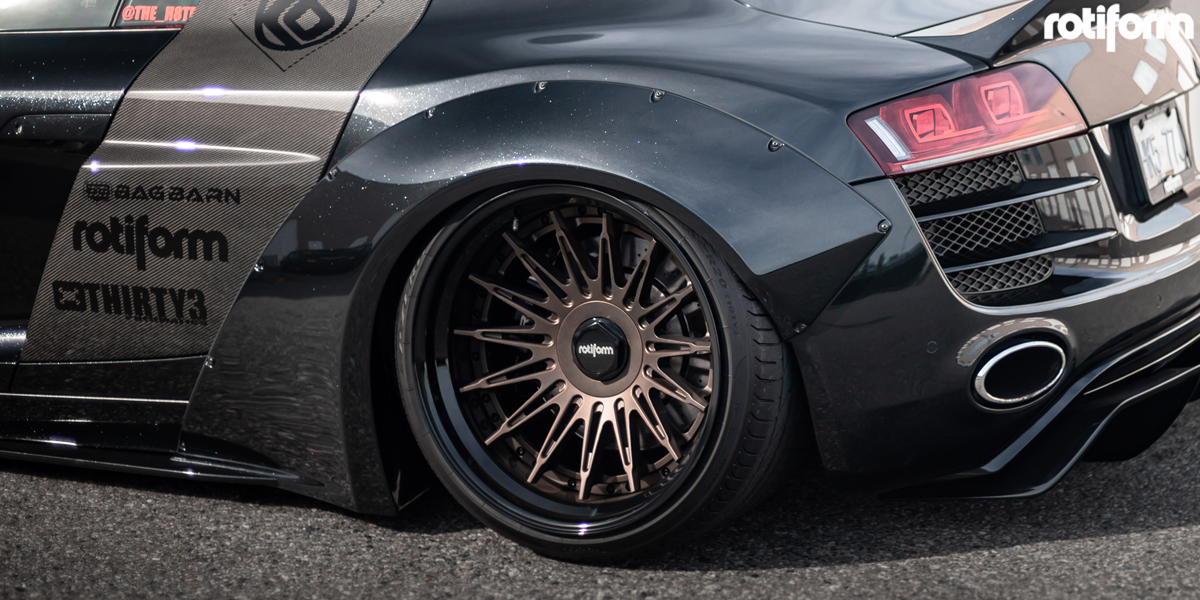 The Audi R8 might not be the fastest super car on the market today, but this one will easily be one of the most eye-catching, especially with its widebody kit, BagBarn suspension, and Rotiform NEK rims.
Fitment Specifications:
Vehicle: Audi R8
Wheels: Rotiform NEK
Wheel Finish: Death Bronze
Front Wheels: 20 x 10.0
Rear Wheels: 20 x 13.5
Suspension: BagBarn air suspension
Source: Rotiform