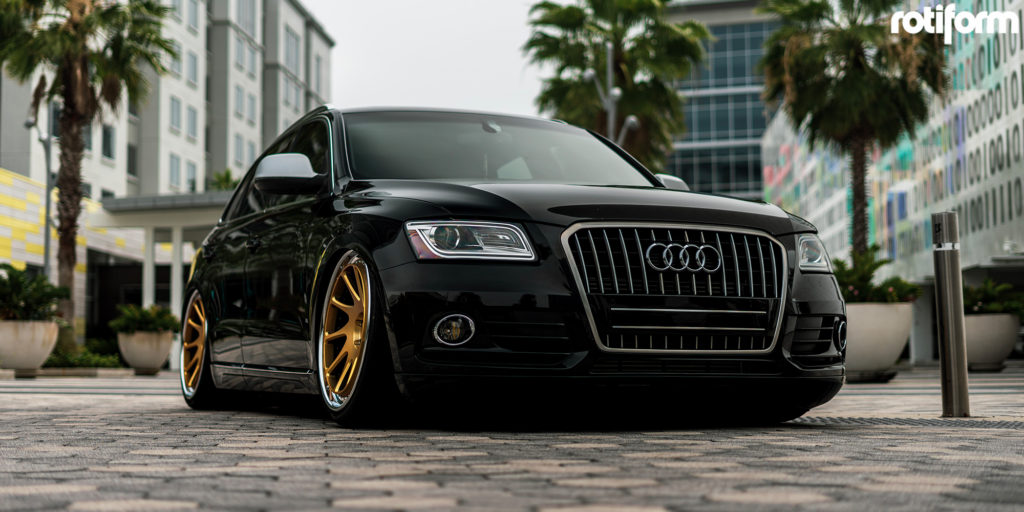 Clean and Low.
The Audi Q5 isn't the most exciting luxury crossover SUV. In fact, at times, it seemed more of something Audi had to do instead of wanted to do in order to keep up with the luxury market. The Audi SQ5 took things a step further with performance, but the standard Q5 seemed rather pedestrian in the segment. This slammed Audi Q5 with Rotiform wheels, however, is different.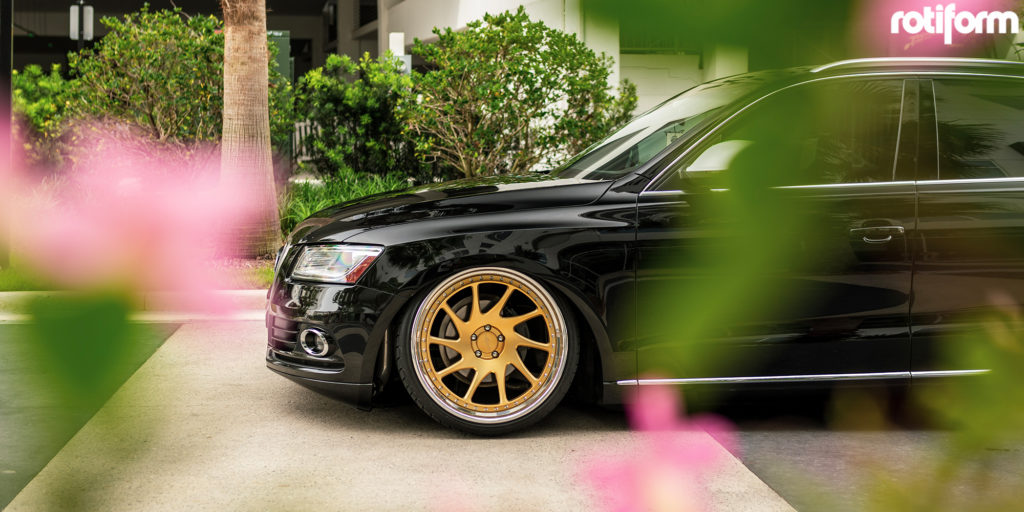 In stock form, the Audi Q5 comes standard with a 2.0-liter turbocharged inline-four cylinder engine that produces 222 horsepower from 4,500 to 6,250 RPM and 258 lb-ft. of torque from 1,500 to 4,500 RPM. That's paired up with either a six-speed manual or seven-speed Tiptronic transmission sending power to all four of the Rotiform wheels. But, like we had mentioned, this Audi Q5 is a bit different and you can bet that there's quite a lot more power beneath that hood.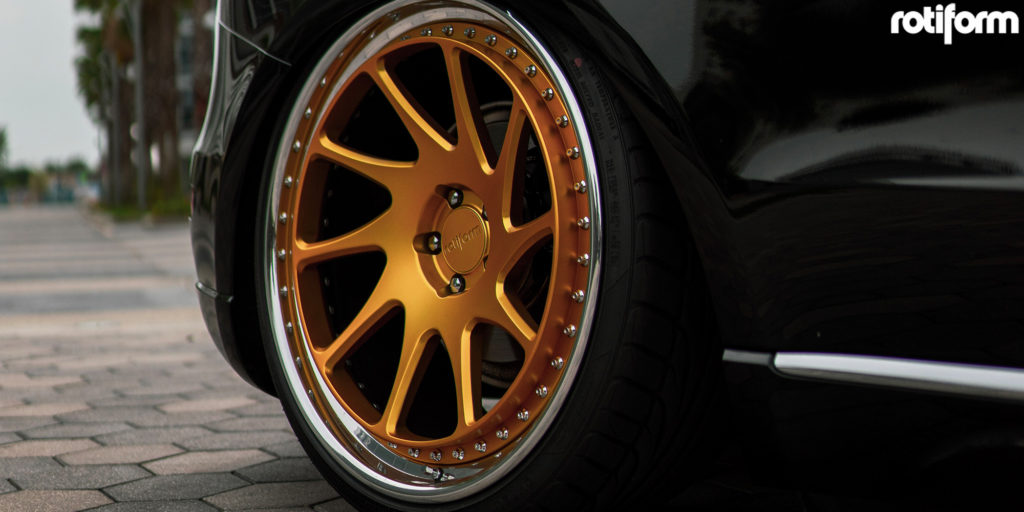 Normally, the Audi Q5 offers quite a bit of ground clearance compared to a normal car – hence the 'crossover' designation. Here, the entire SUV has been slammed to the ground thanks to a new air suspension that sees the body inches from the pavement as the Rotiform wheels get tucked beneath the fenders.
This slammed look ends up perfect thanks to the new Rotiform OZT rims. These Rotiform wheels feature a ten-spoke concave profile with a directional twist to convey speed and power. The multi-piece Rotiform OZT rims also boast a high-polish Trans Gloss Copper finish with a Polished lip that contrasts the Black exterior of the Q5 perfectly.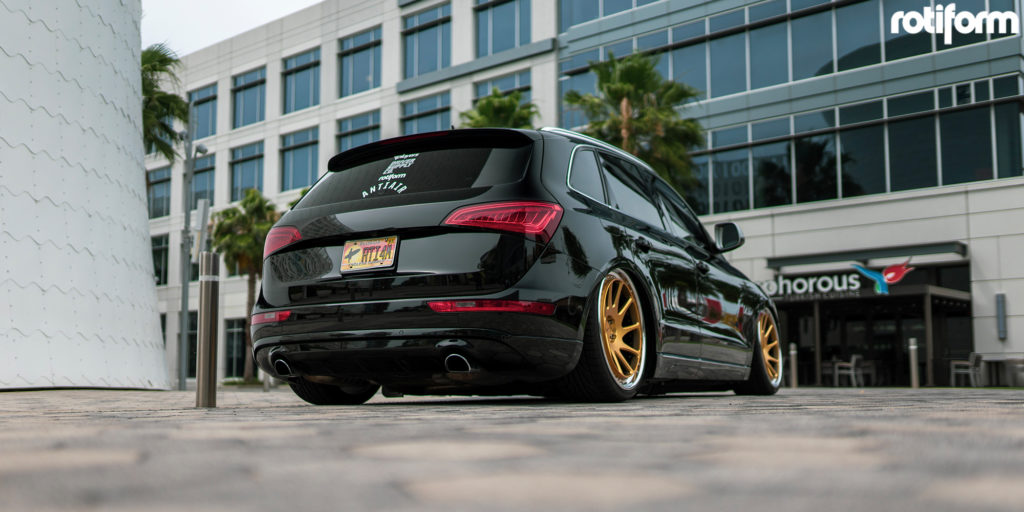 The Audi Q5 may not seem exciting to the average person, but then again, this slammed Audi Q5 with Rotiform OZT wheels isn't your average Audi Q5.
Fitment Specifications:
Vehicle: Audi Q5
Wheels: Rotiform OZT
Wheel Finish: High-Polish Trans Glass Copper with Polished lip
Build Credit: @sonderdennis
Source: Rotiform