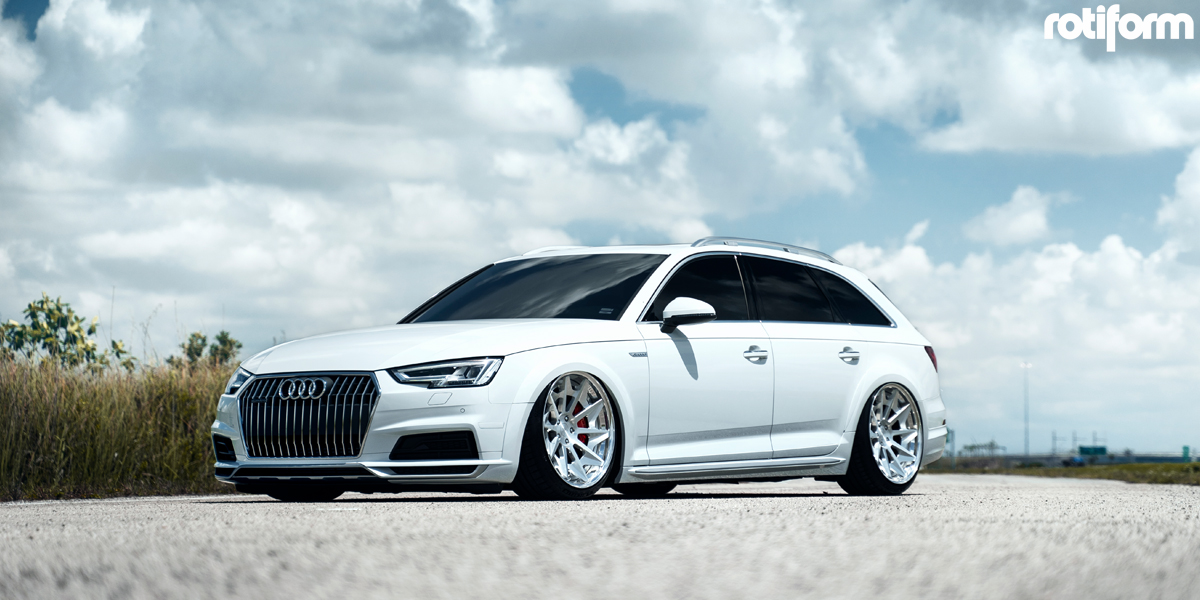 Wagon cool.
Let's get this straight: Wagons are cool. You won't be able to convince us otherwise. This slammed Audi A4 Allroad on Rotiform Wheels and an air suspension is dripping with cool. It may not be geared towards off-roading like the factory model, but who cares when you look like this?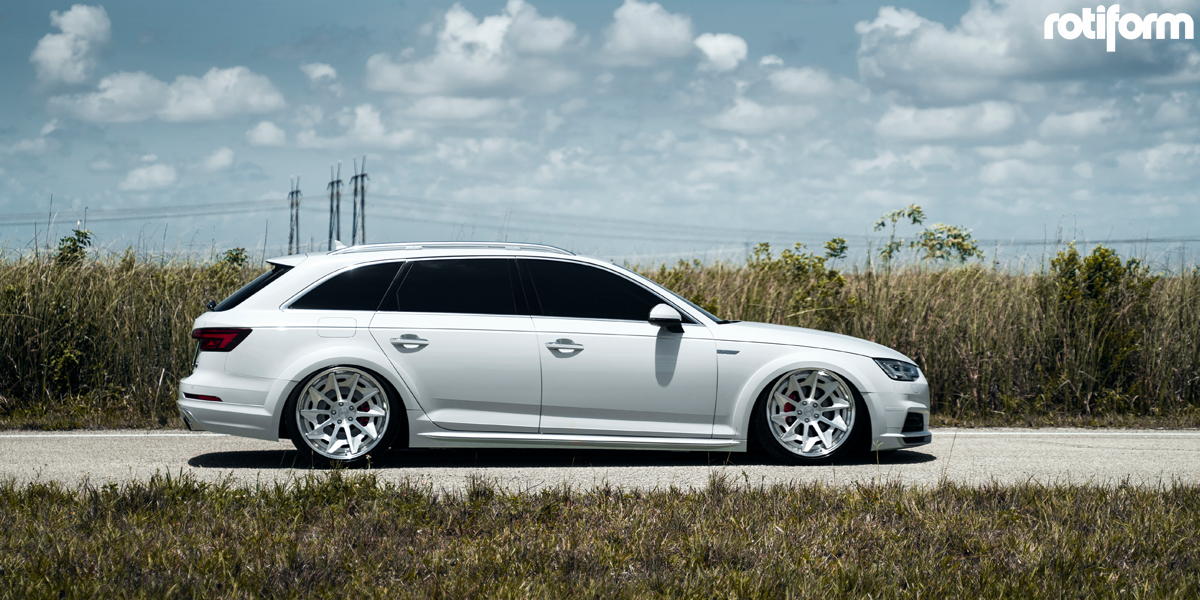 The Audi Allroad packs a lot of fun in stock form. There's a raised suspension and some other hardware that makes it just a bit more capable while driving off-road. Visually, there's a new chrome front grille, trim pieces, and even wider fenders than the stock Audi A4 model. Oh, and did we mention that it is ONLY AVAILABLE AS A WAGON?! Scratch all the new upgrades and Rotiform wheels, here; that in and of itself makes it awesome.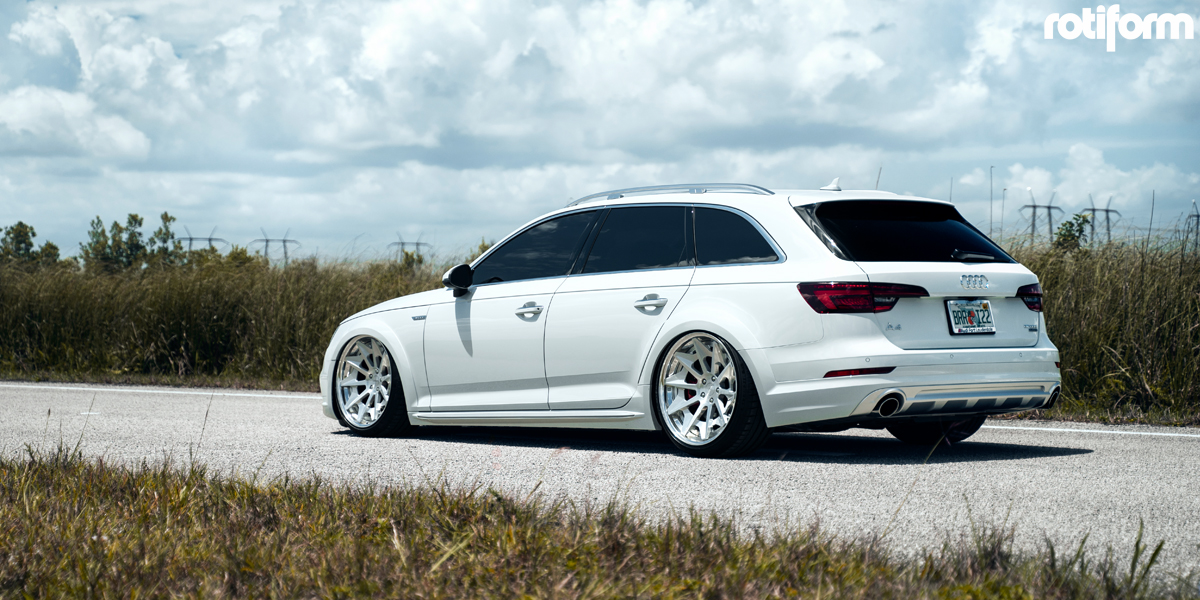 This Audi A4 Allroad also comes standard with the 2.0-liter TFSI turbocharged inline-four cylinder engine that Audi and Volkswagen have been using for years to power their vehicles. This motor has power, reliability, tunability, and pretty good fuel economy as well. Here, it sends 222 horsepower from 4,500 to 6,250 RPM and 258 lb-ft. of torque from 1,500 to 4,500 RPM to all four Rotiform wheels.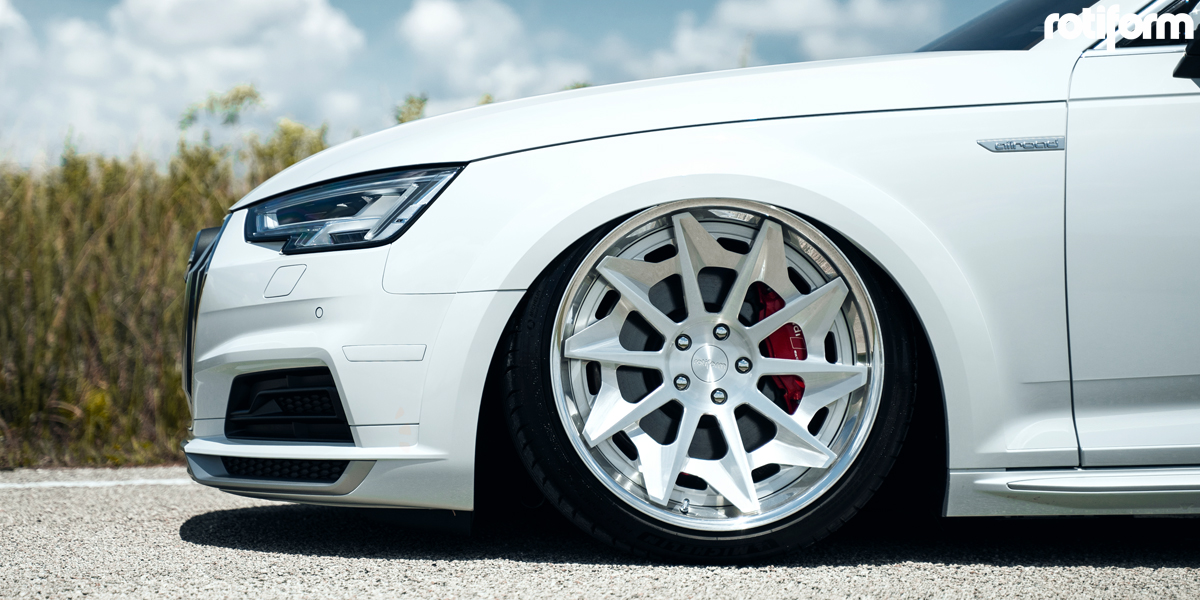 This Audi A4 Allroad has been upgraded with a whole lot of hardware including a new air suspension that allows it to barely sit above the pavement while tucking its new Rotiform CVT rims beneath the fenders. Here, the new Rotiform Wheels were installed in a large 20 x 10.5 size at the front and the rear. The exotic turbine-style design of their profile makes them eye-catching – especially here with their Brushed Gloss Clear finish. These Rotiform CVT custom wheels are the perfect fit for a cool wagon such as this.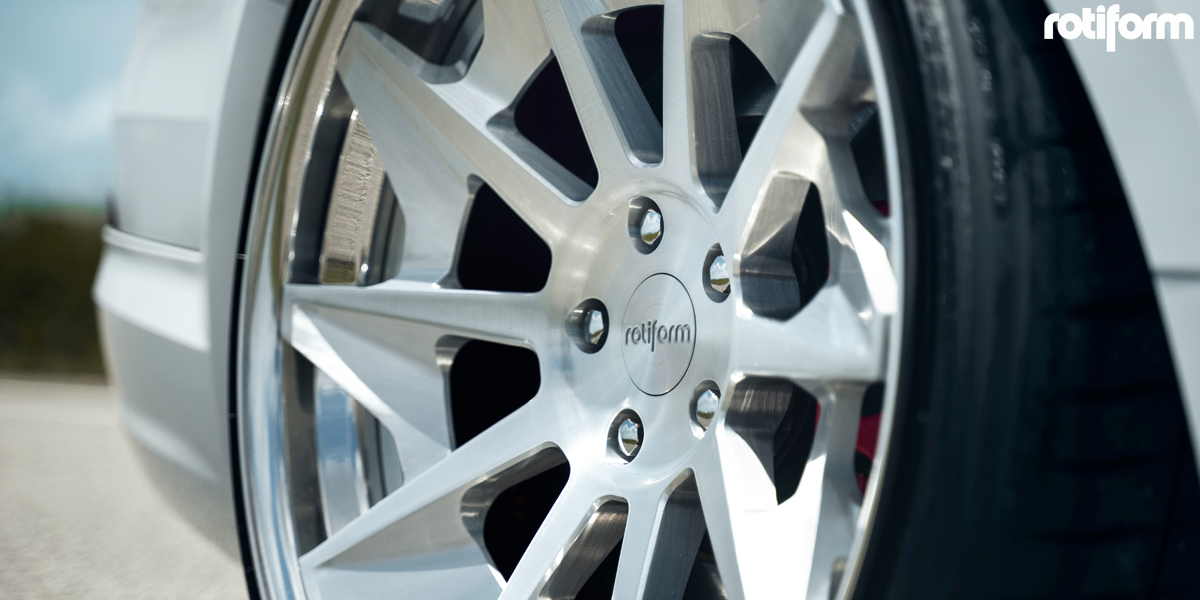 If anyone ever tells you that wagons aren't cool, just show them a picture of this Audi A4 Allroad on Rotiform CVT wheels.
Fitment Specifications:
Vehicle: Audi A4 Allroad
Wheels: Rotiform CVT
Wheel Finish: Brushed Gloss Clear
Wheel Size: 20 x 10.5
Source: Rotiform
Build Credit: @funtiime @tw0r