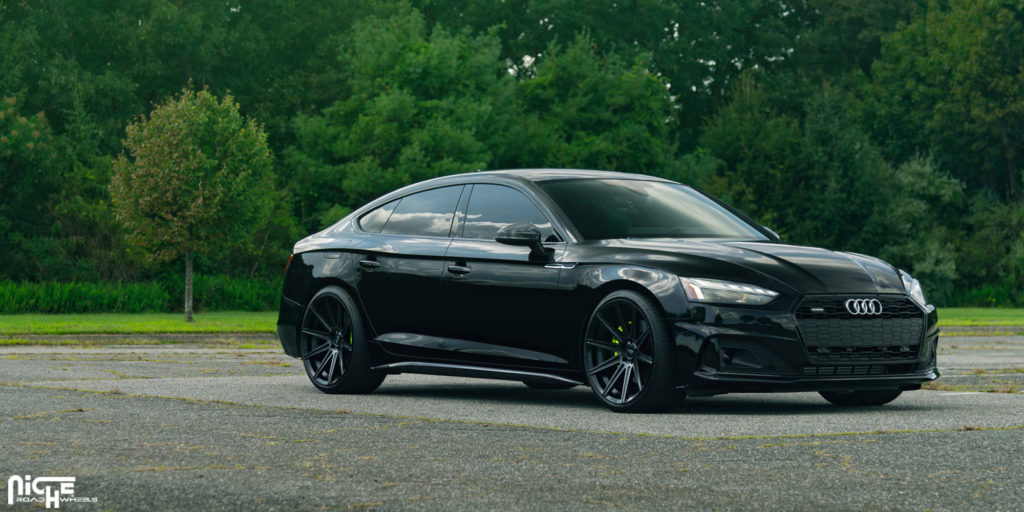 Four-door coupe time!
Audi enjoyed quite a bit of success with the A5 model when it first debuted thanks to its smooth, curvaceous design language and shape. The model has since expanded to include a four-door coupe model that finally made its way across the pond to the United States in 2016. Since then, it's made quite the statement and this A5 Sportback on Niche Wheels is just one example.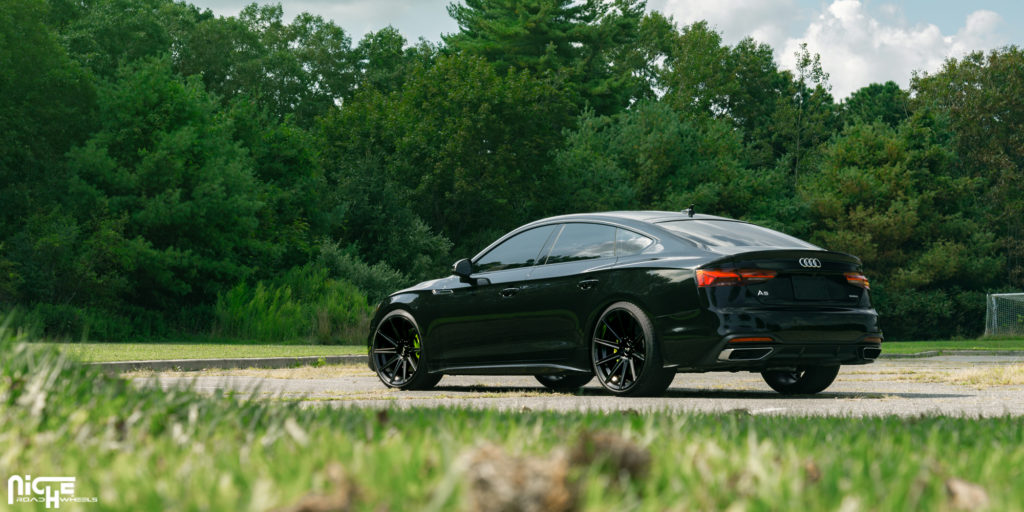 At the heart of the Audi A5 Sportback is the tried-and-true 2.0-liter turbocharged inline-four cylinder engine that's evolved over the past 20-plus years into the efficient powerhouse filled with potential that it is today. Here, the turbocharged four-pot spits out 248 horsepower and 273 lb-ft. of torque through a seven-speed dual-clutch transmission to the front and rear Niche wheels.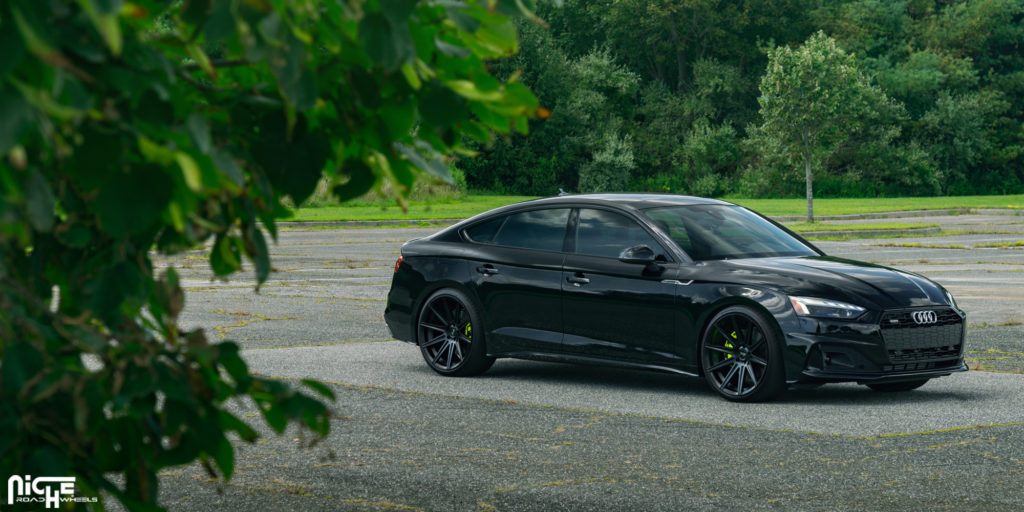 Thanks to the turbocharged engine, lightning fast transmission, and all-wheel drive grip, this four-door coupe is capable of accelerating from 0-60 mph in just 5.7 seconds. Top speed is limited to 130 mph thanks to a limiter. Throw in an ECU tune, new air intake, and exhaust system to go along with the new Niche wheels, and that number could drop a few tenths of a second for some serious fun.
This Audi A5 Sportback has been upgraded to exude a more sinister style. Here, a new set of Niche Tifosi – M242 rims have been installed with a slick Matte Black finish. This Black-on-Black look, coupled with the dark-tinted windows, adds a powerful look to this A5 Sportback. Each one of the new 10-spoke Niche wheels features a deep concave depth for a muscular stance. Electric, Neon Green brake calipers peek from behind the Niche Tifiosi – M242 rims and hint at the car's performance.
In the United States, the Audi A5 Coupe has ruled, but this A5 Sportback with its new Niche Tifosi – M242 wheels is showing why it's a worthy, more capable alternative.
Fitment Specifications:
Vehicle: Audi A5 Sportback
Wheels: Niche Tifosi – M242
Wheel Finish: Matte Black
Lugs: 5
Source: Niche Road Wheels