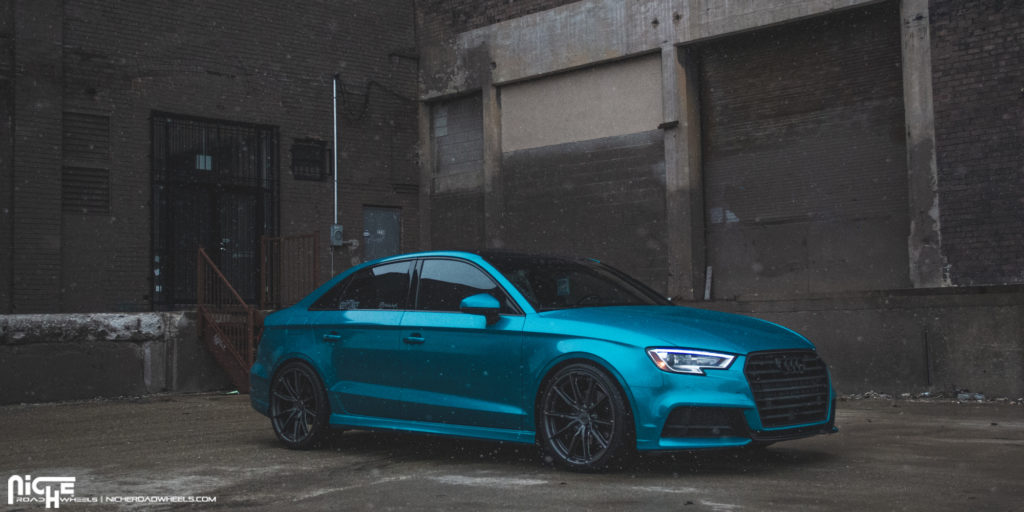 Shimmering.
The Audi A3 is a superb subcompact executive premium car with many different variants to suit anyone's needs. Despite all the different model variants, many owners want to make them uniquely theirs, and this shimmering Turquoise Audi A3 with Niche rims is the perfect example.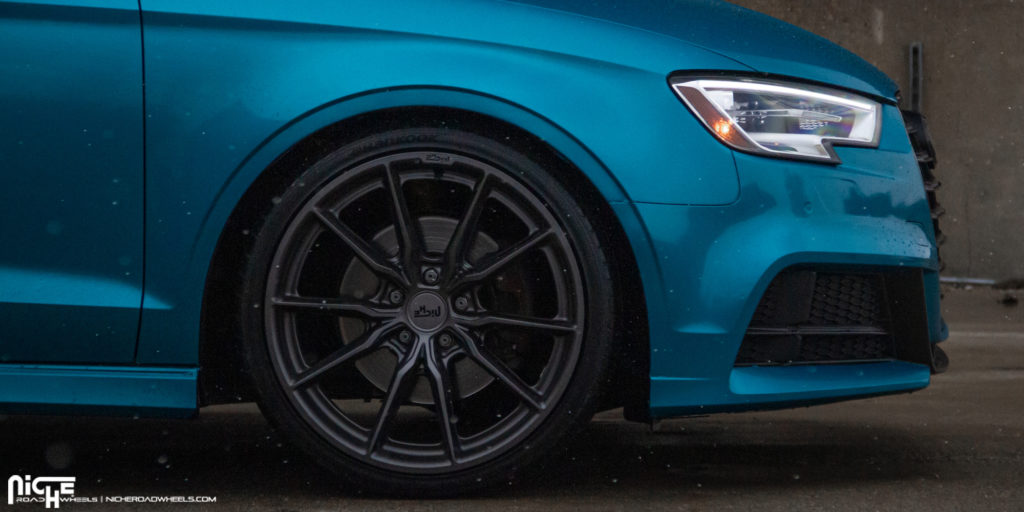 The Audi A3 is a pretty versatile car coming in sedan, hatchback, and Sportback models with a wide range of gasoline, diesel, and electric powertrains. Here, the facelifted third-generation model comes packed with a turbocharged 2.0-liter TFSI inline-four cylinder engine that generates 184 horsepower and 222 lb-ft. of torque. This is sent through a seven-speed S-Tronic dual-clutch transmission to the front Niche rims, allowing it to reach 60 mph from rest in just 6.6 seconds. That's a pretty respectable number for the German sedan.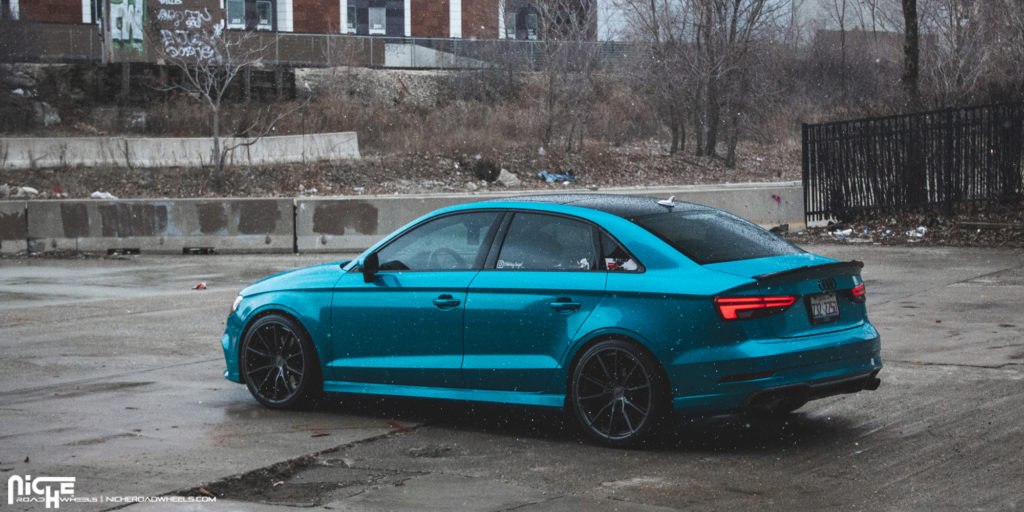 This Audi A3 also has the added benefit of a little extra style to go along with that performance. Here, the entire sedan has been lowered a touch to make the new Niche rims fitment even more exciting and create a more athletic stance. The entire A3 was also covered in a Turquoise chrome vinyl wrap that provides the perfect eye-catching hue to the turbocharged German sedan and make it stand out from the crowd.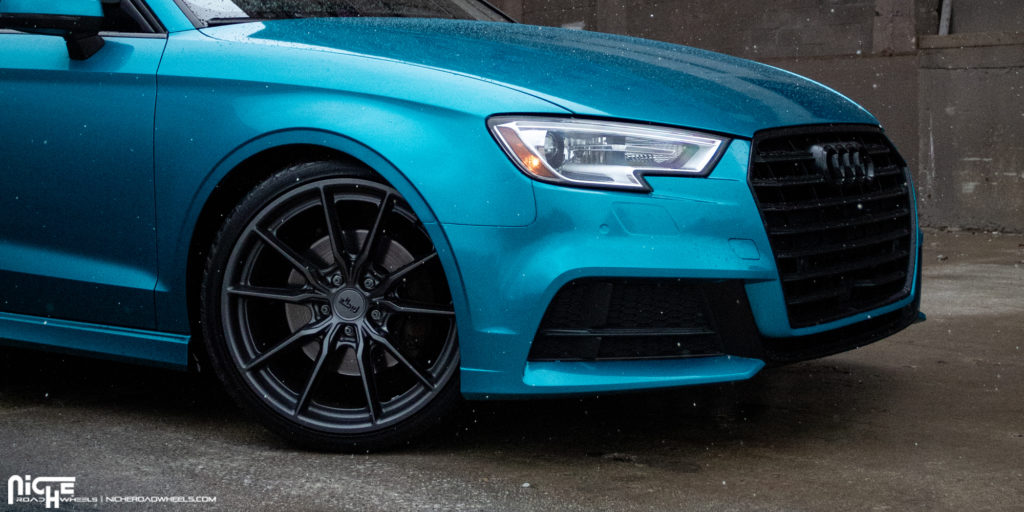 Adding to the fresh, head-turning look is a new set of Niche Rainier – M239 wheels. These five Y-spoke Niche rims measure a large 19 x 9.5 at the front and rear, and have a modern, European design that matches the A3 perfectly. Each one of the Niche Rainier – M239 wheels also boast a Matte Anthracite finish that perfectly contrasts the new vinyl wrap and matches the front grille and trim pieces.
The Audi A3 may not be the most exciting model from the German automaker right out of the gate, but with a new Turquoise wrap and Niche Rainier – M239 rims, it's an instant head-turner.
Fitment Specifications:
Vehicle: Audi A3
Wheels: Niche Rainier – M239
Wheel Finish: Matte Anthracite
Wheel Size: 19 x 9.5
Source: Niche Road Wheels
Build Credit: @epautohaus / @ohheyangel_