Riding high on air.
Trucks are more than happy to put in just as much work as you do whether it's towing, hauling, or whatever else is required. Phil Miklo, a marina owner in Iowa, has quite the workload for his GMC Sierra Denali 2500 Duramax, especially when it comes to towing. However, he wanted to make it so it could handle towing massive, heavy boats but still be able to look better than other trucks on the road. So, he enlisted the help of Kelderman and added everything from an air suspension to new XD rims that give the diesel truck some muscle in more ways than one.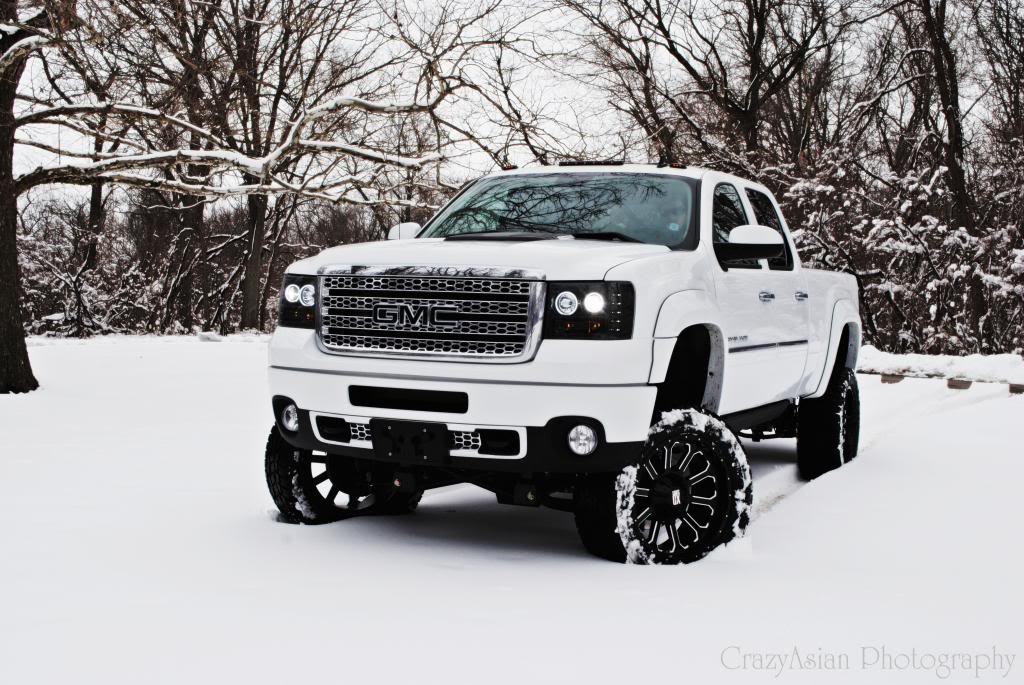 The first, most noticeable part of the build was the suspension of the 2013 GMC Sierra Denali 2500 Duramax. The entire truck was lifted up considerably to make room for the larger XD rims that replaced the factory wheels while still being able to handle the tough job of towing. The Kelderman team installed a 6- to 8-inch four-link rear air suspension lift along with a 7-inch Cognito non-torsion bar drop lift. This raised the truck quite a bit and allows for more than enough room under the fenders for the new GMC Sierra wheels. Everything is controlled by the SLKD2WD control package along with a Vlair 444C compressor to keep things inflated and a 3.0-gallon tank. The entire rear suspension is filled with air and more than capable of handling the incredible weight of some boats. A mechanical height control valve system adjusts the system to ensure a proper ride height in any situation.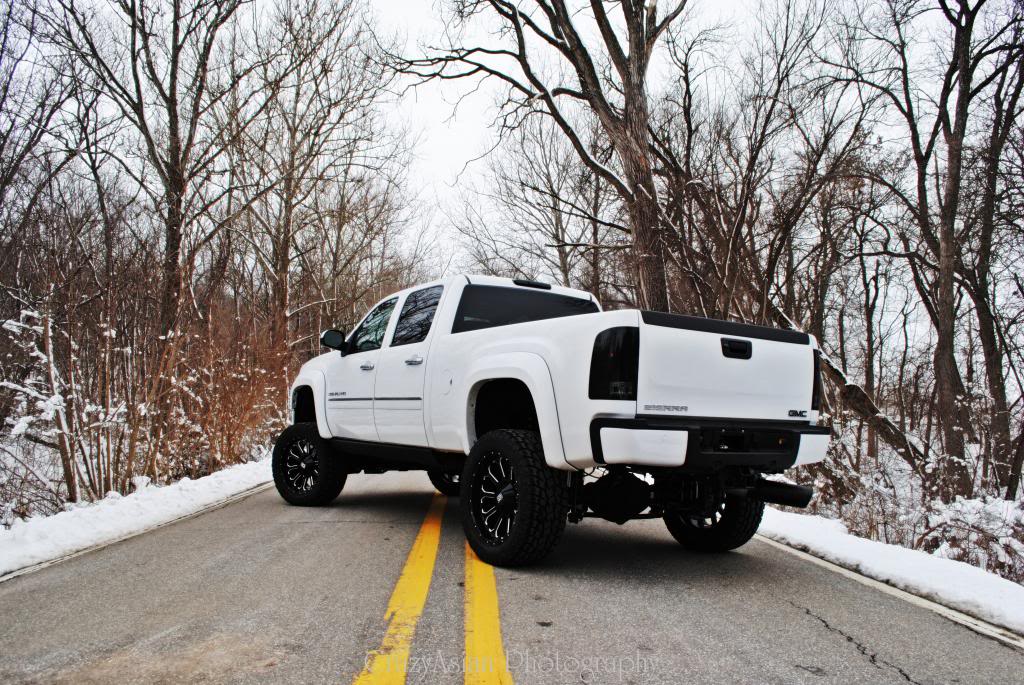 While the GMC Sierra Denali 2500 Duramax rides high, below, a new set of XD rims rolls with some contrasting style. The factory GMC Sierra wheels from General Motors were swapped out for a new set of black XD Bomb rollers with a 22-inch diameter. The black-finished XD wheels also are equipped with a beefy set of 325/50 R22 Toyo Open Country ATII tires for grip in any situation.
Driving those new XD rims is a big turbodiesel V-8 displacing 6.6 liters under the hood. The factory 397 horsepower at 3,200 RPM and 765 lb-ft. of torque at 1,600 RPM was boosted up a bit thanks to a new H&S Mini Maxx Race tuner and MBRP exhaust with black finish and DPF delete for optimum backpressure.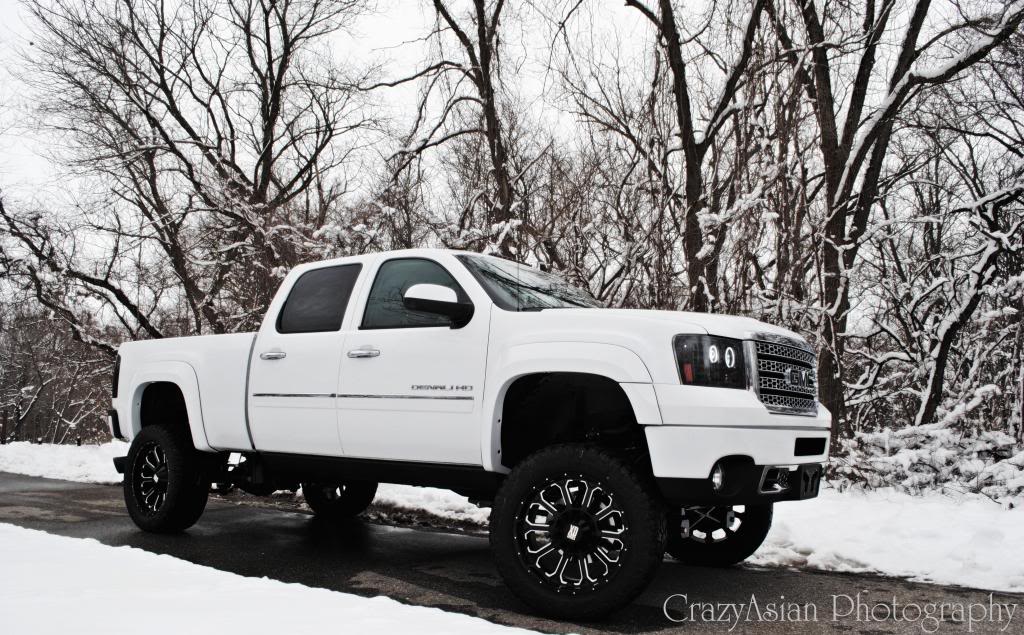 The same contrasting black theme that was featured on the new GMC Sierra wheels continues to other parts of the truck's exterior. A new set of Recon Smoked Projector Headlights and smoked taillights/3rd brake light adds quite a bit of contrast to the factory white paint. New Amp Research PowerSteps automatically extend downwards several inches when the doors open to make entering and exiting the lifted truck a breeze as it sits above the pack.
Whether it's hauling boats or just driving around town, Phil Miklo's GMC Sierra Denali 2500 Duramax is ready to do work and look good in the process.
Fitment Specifications:
Wheels: KMC XD Bomb
Wheel Size: 22-inches
Tires: Toyo Open Country ATII
Tire Size: 325/50 R22
Suspension: Kelderman 6-8" four-link rear air suspension lift with 7" Cognito non-torsion bar drop lift.
Other: SLKD2WD control package, Vlair 444C compressor with 3-gallon tank and mechanical height control valves.
Source
Photography Credit: CrazyAsian Photography