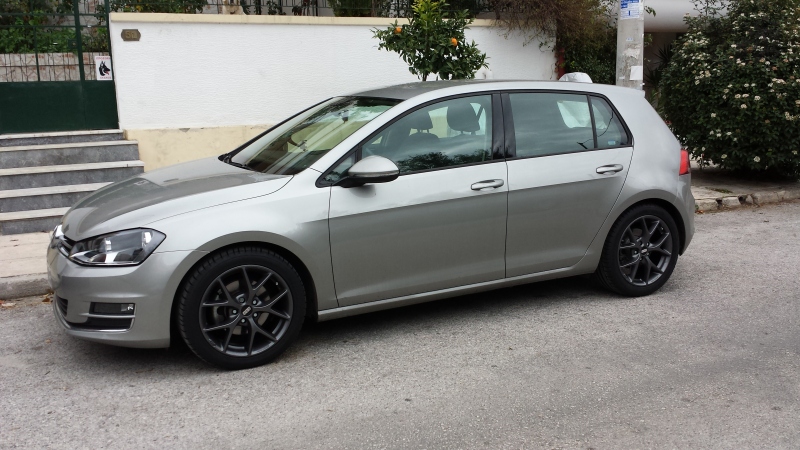 This hot hatch just got hotter.
The Golf has always been a special model in Volkswagen's lineup. Since it was first introduced in 1974, it has been one of the brand's most popular cars due to its affordable price and fun driving dynamics. While it doesn't have the same sportiness as its GTI siblings, it is still a very fun vehicle whose production has spanned seven generations and 40 years. The new seventh-generation model is no different and has quite the peppy personality, especially when fitted with a set of BBS SR wheels.
The new Golf VII (Mk7) still has the same fun and exciting DNA pulsing through its veins as its predecessors had in the decades prior. This Tungsten Silver Golf may have a small 1.4-liter TSI turbocharged inline-four, but it packs a mighty 138 horsepower/ 184 lb-ft. of torque punch that makes it quick and nimble on its feet that wear BBS SR wheels.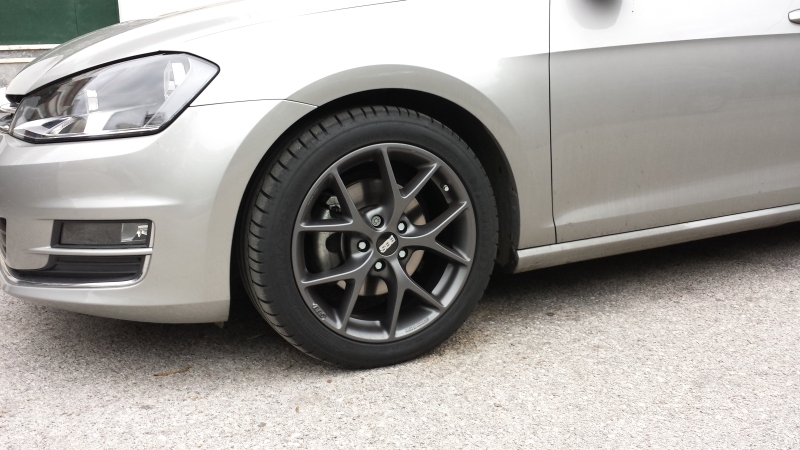 The Tungsten Silver Volkswagen Golf was outfitted with a set of BBS SR wheels to add a touch of style and sport to the hatchback. The new BBS SR wheels are made from lightweight aluminum alloy and weigh only 22.5 lbs. each, meaning sport doesn't have to be sacrificed for style. The BBS SR wheels were installed in a 17 x 7.5 5 X 112 with an ET45 offset for an even look that isn't too big or small for the Golf.
The Golf may not be the most powerful or quickest in the lineup, but with the BBS SR wheels, it's definitely one hot hatch.
Fitment Specifications:
Vehicle: Volkswagen Golf 1.4 TSI
Wheels: BBS SR
Wheel Size: 17 x 7.5 5 X 112 Offset ET45