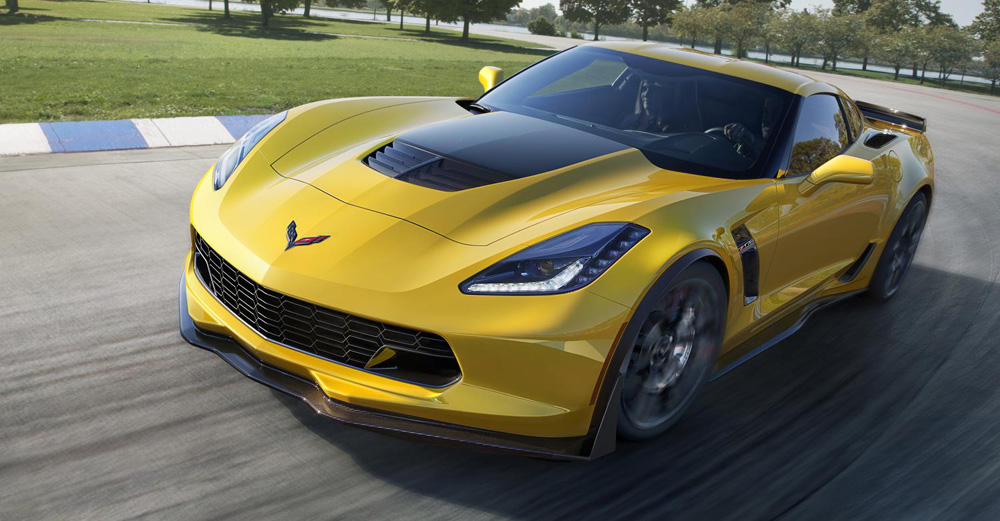 Price check on aisle awesome!
Every once in a while an automaker serves up an awesome bang-for-your-buck deal that is very hard to pass up and argue against driving to the dealership. The new Chevrolet Corvette Z06 is one of those after it just got tagged with a recently-announced $78,995 MSRP. That means you can hop into one of these supercharged beauties for under $80,000 and spin those Corvette wheels all the way to the track with a smile on your face.
The new Z06 model sports a 6.2-liter supercharged LT4 V-8 engine that spits out an SAE-certified 650 horsepower and 650 lb-ft. of torque to the rear Corvette wheels, making it the most powerful production car that General Motors has ever built. And that only comes with a $78,995 MSRP, making it one heck of a performance bargain.
"The 2015 Corvette Z06's performance and technical capabilities place it in the elite fraternity of supercars," said Harlan Charles, Corvette product and marketing manager. "Very few cars in the world deliver 650 horsepower, true aerodynamic downforce, carbon fiber and performance technologies such as Magnetic Ride Control, Performance Traction Management and an electronic limited slip differential – and none gives the driver a transmission choice or the choice of a coupe with a removable roof panel or a full-power-top convertible."
In addition to all of the standard goodies, Z06 customers also have some reasonably priced options to choose from. A Carbon Fiber Ground Effects package is only $2,995 and was developed alongside the Corvette Racing program. The package includes a new carbon fiber front splitter, rocker panels, and rear spoiler to generate additional downforce.
Customers can also opt for the $7,995 Z07 Performance Package that includes a set of Brembo carbon ceramic-matrix brakes sitting behind the Corvette wheels for a reduced weight and fade-free stopping power. Additional front and rear aerodynamic components add even more downforce and stability to the Carbon Fiber Ground Effects package. The final part of the package are the Michelin Pilot Super Sport Cup tires worn by the lightweight Corvette wheels.
"The Z07 performance package enhances overall performance to make the Corvette Z06 one of the most track-capable cars you can buy off the dealership floor and still drive it to work every day," said Charles.
These options only add to the overall performance of the Corvette Z06. Innovative technology such as the third-generation Magnetic Selective Ride Control dampers, Performance Traction Management, and electronic limited-slip differential work with new lightweight materials studier structure and more to make it a sports car to be proud of.
Source: Chevrolet