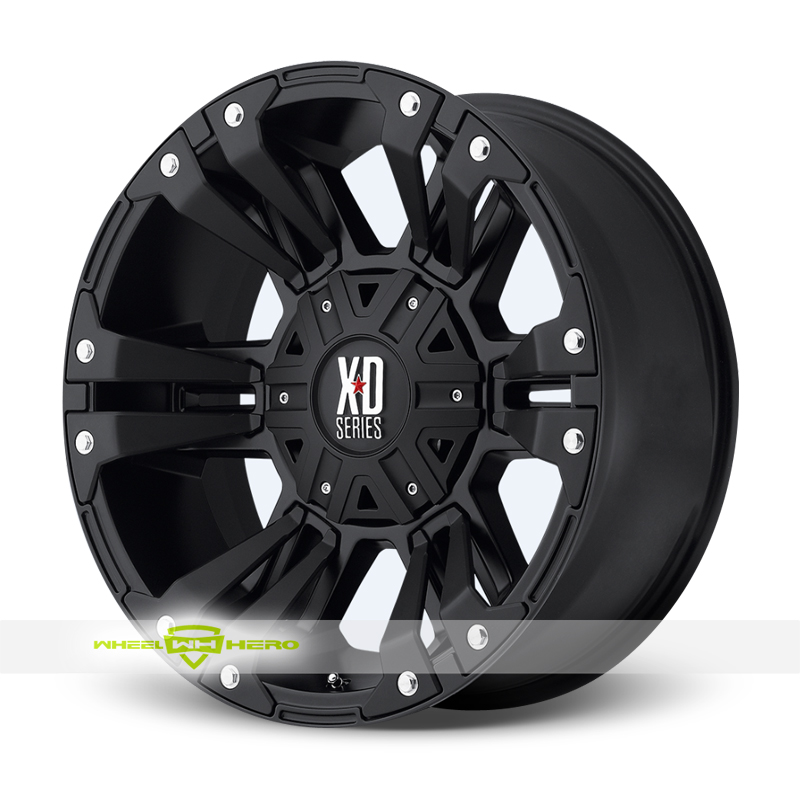 The XD Series Monster wheels get even better!
The XD-Series wheels have been the favorites of off-road enthusiasts and the Monster line is a popular choice with its twin six-spoke setup. Now, the lineup in getting even more exciting with the new XD822 Monster 2 wheels with their dynamic design and powerful look that the off-road community is sure to love.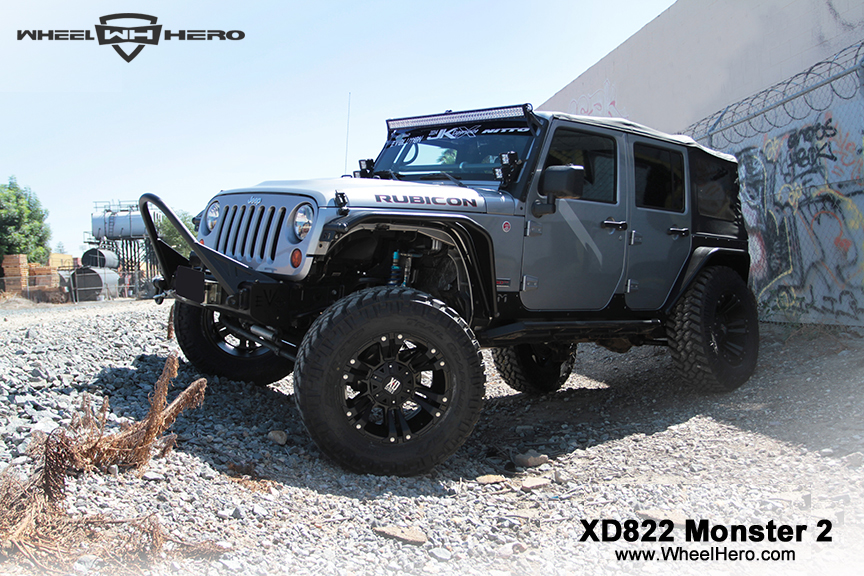 The new XD822 Monster 2 wheels are packed with muscle and feature the same six double-spoke design as the original Monsters but with new removable inserts. These inserts sit atop the six double-spokes, positioned deep inside the wheel and move from the center cap outwards towards the edge of the rim to create a three-dimensional look. This gives the new XD822 Monster 2 wheels a dynamic and powerful appearance that complements the off-road capabilities of your truck or SUV.
The beefy XD822 Monster 2 wheels come with a durable satin black finish that can handle the stresses of off-roading with contrasting hardware connecting the removable inserts. A two-piece center cap completes the look of the deep-lip wheel and reinforces the rugged character of the XD822 Monster 2.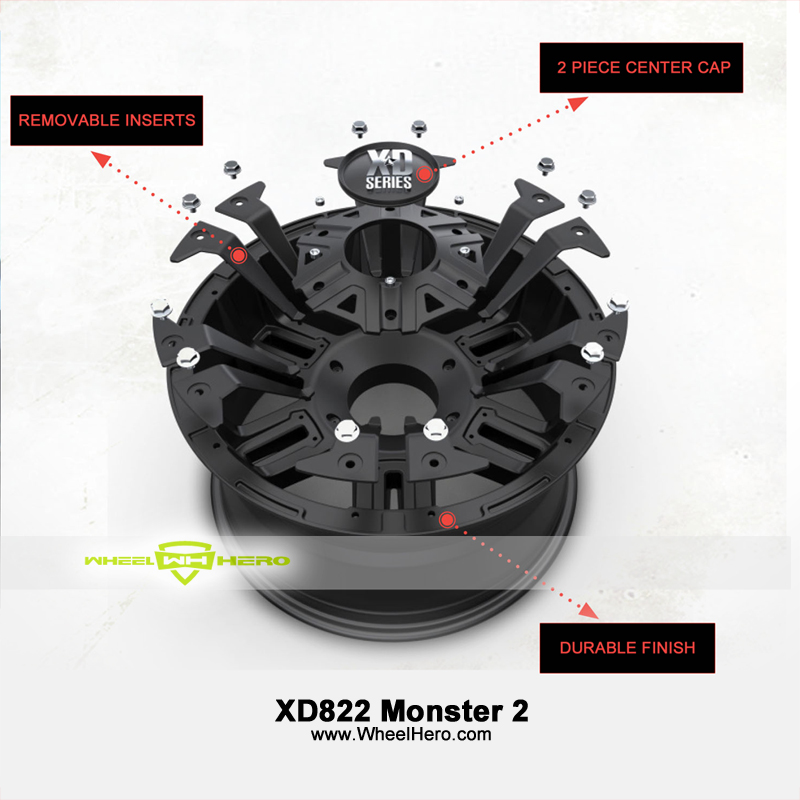 The new XD822 Monster 2 wheels are available in a variety of fitments ranging from 17- to 20-inch diameters and 9.0- to 10.0-inch widths. Whether you're driving a Jeep, Chevrolet, Dodge, Ford, or Ram truck or SUV, the XD822 Monster 2 wheels can be ordered in the perfect fitment. Offsets ranging from-24 to +18 allow for a wide range of applications from the conservative to the aggressive.
Be sure to check out the newest addition to the XD-Series lineup and see the range of fitment applications available at WheelHero! View The New XD822 Monster 2 Wheels Here: XD822 Monster 2