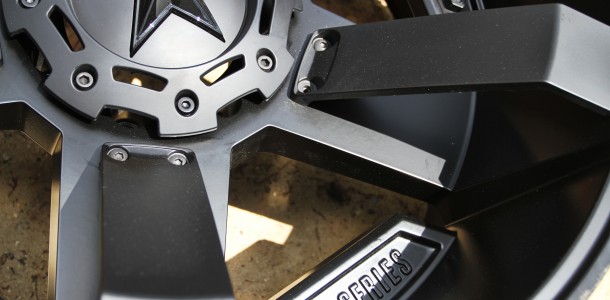 Getting to know the latest and greatest from KMC Wheels.
The company that created the popular and innovative Rockstar II wheel is back at it again with a new style of truck wheels that will surely turn any vehicle into a head-turner. KMC Wheels has unveiled their new XD Series Rockstar II model that takes styling and design to the next level.
Much of the design of the new XD Series Rockstar II from KMC Wheels comes from the original Rockstar II wheels that made quite a name for themselves in the aftermarket world. Each wheel boasts a one-piece, five-spoke construction and a "floating" center with star as the centerpiece. Special bolt-on pieces allow customers of the new KMC Wheels to customize and tailor their new truck wheels to suit any color scheme or style they desire. Each spoke sits recessed in the barrel of the wheel while a bolted spoke stretches out from the center star to the edge of the rim itself, creating a three-dimensional concave appearance.
"The original Rockstar was about coming up with something different and the Rockstar II continues that tradition," said Rhett Sander, marketing director for Wheel Pros, which owns the KMC XD Series brand. "We wanted something nobody had ever seen before and we achieved it with the Rockstar II."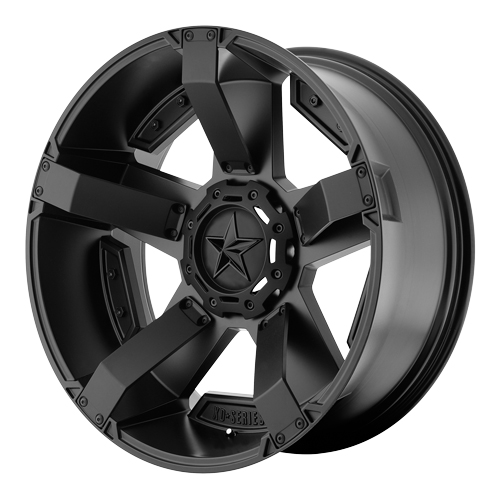 The story of the Rockstar II wheels began in 2006 when they were first launched by KMC Wheels. Its thick five-spoke design and classic shape made them an instant hit and very popular in the seven years since they first hit the market.
The XD Series Rockstar II truck wheels continue the legacy of the original and add a new dimension of style. The new model is being offered in sizes ranging from 17- to 24-inches in diameter with a variety of widths to suit any truck, SUV, or even car application.
The new XD Series Rockstar II wheels were first introduced in a satin black finish with satin black accent pieces in the style number "XD611." Due to the number of customizable pieces in each wheel, customers will be able to create their own unique design for their vehicle.
Check them out: XD Series Rockstar II wheels