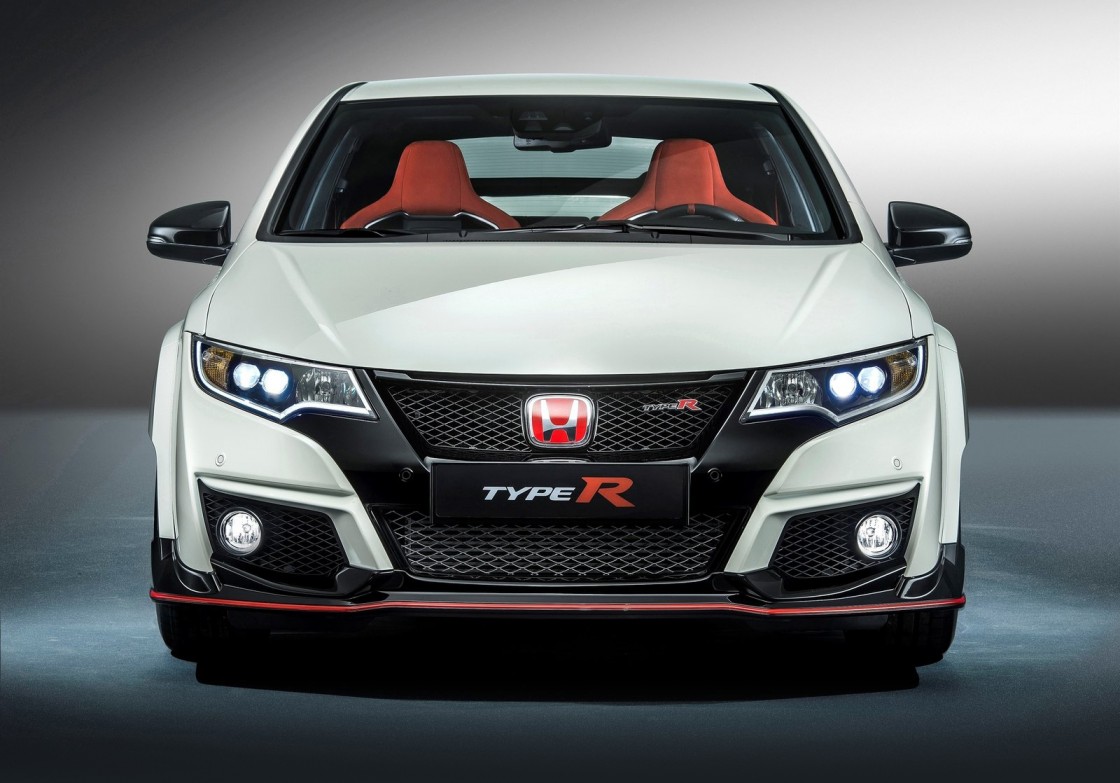 One hot hatch.
For decades, the Honda Civic has been one of the best vehicles on the market for those looking for affordable and reliable transportation. Its Si variant bumps up its game with some sport that's just enough to satisfy most driving enthusiasts. The mack daddy of them all, however, is the Honda Civic Type R – a high-performance version stacked with everything from a turbocharged engine to a set of 19" wheels and honed aerodynamics. Everything from the Honda Civic rims and tires to the widebody kit and more is new and designed specifically for performance.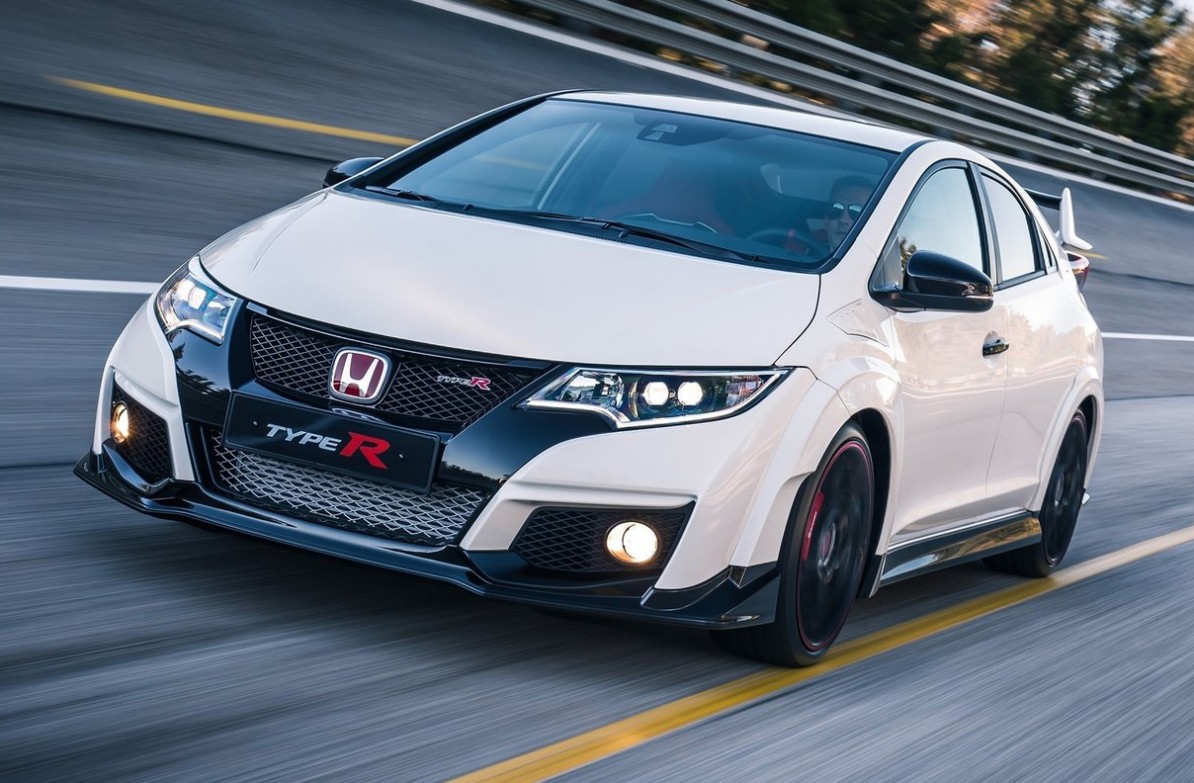 The new Honda Civic Type R made its global debut at the Geneva International Auto Show wearing a slick white body with black 19" wheels, spoilers, and more. A new turbocharged 2.0-liter inline-four cylinder engine sends a total of 306 horsepower at 6,500 RPM and 295 lb-ft. of torque at 2,500 RPM to both of the front Honda Civic rims and tires through a six-speed manual gearbox. That's good enough to send the hot hatch to 62 mph in a very respectable 5.7 seconds.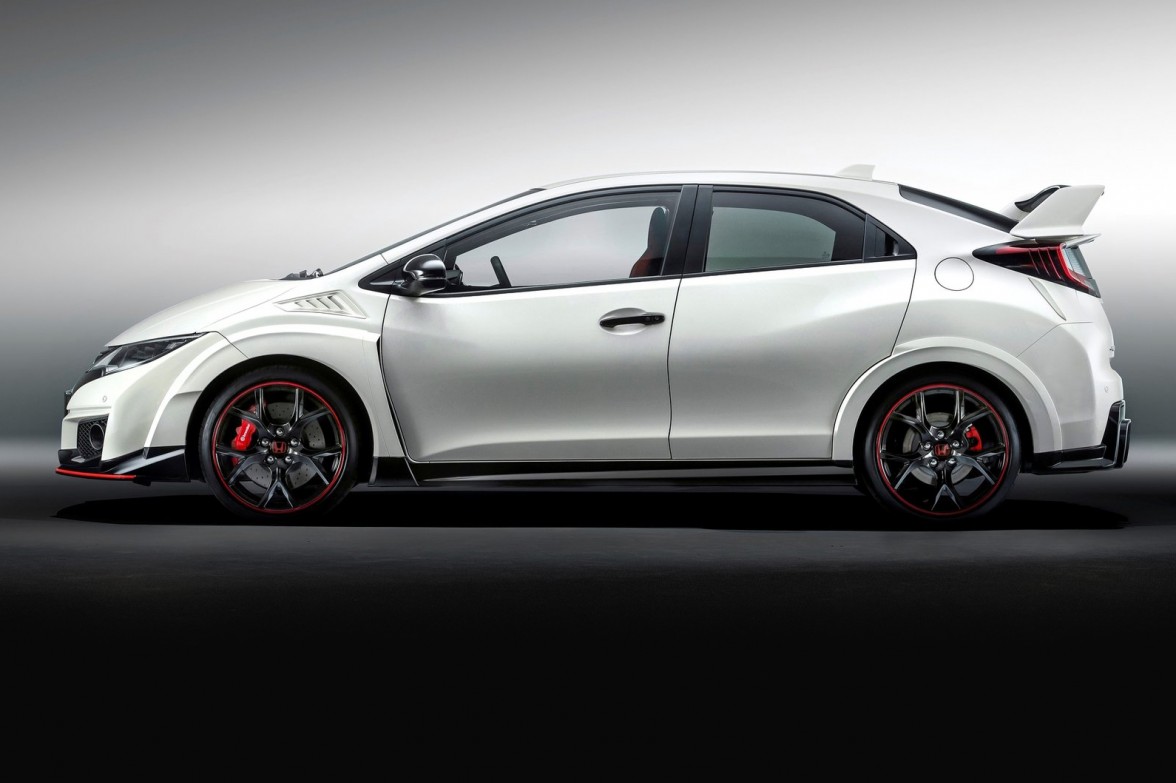 Behind those 19" wheels sitting up front is a new trick suspension that virtually eliminates torque steer. Similar to Ford's RevoKnuckle, the Civic's Dual Axis front suspension uses a traditional MacPherson setup with an extra steering knuckle to reduce torque steer of the front Honda Civic rims and tires by 50-percent compared to the normal model. At the rear, the front-wheel drive sports car uses an H-shaped torsion beam with a new crushed pipe for better stability and roll reduction. Adaptive dampers are positioned at the front and rear and work with the +R button in the cockpit to stiffen up by 30-percent.
Part of the many visual differences starts at the bottom where new Honda Civic rims and tires sit. The new 19" wheels sport a multi-spoke design and a slick gloss black finish. Hiding behind them are large cross-drilled Brembo brakes with 350 mm front discs. Special bolt-on flared wheel arches help to emphasize the added power of the Civic Type R and accommodate the new wheels.
The classic red "H" badge sits proudly in the new front grille atop the sports bumper. A red-trimmed front lip adds a sportier touch while gloss black trim goes along the bottom of the sports car. At the rear, a large wing sits atop the hatch while a diffuser accommodates the new quad exhaust system and helps to optimize aerodynamics.
Source: Honda