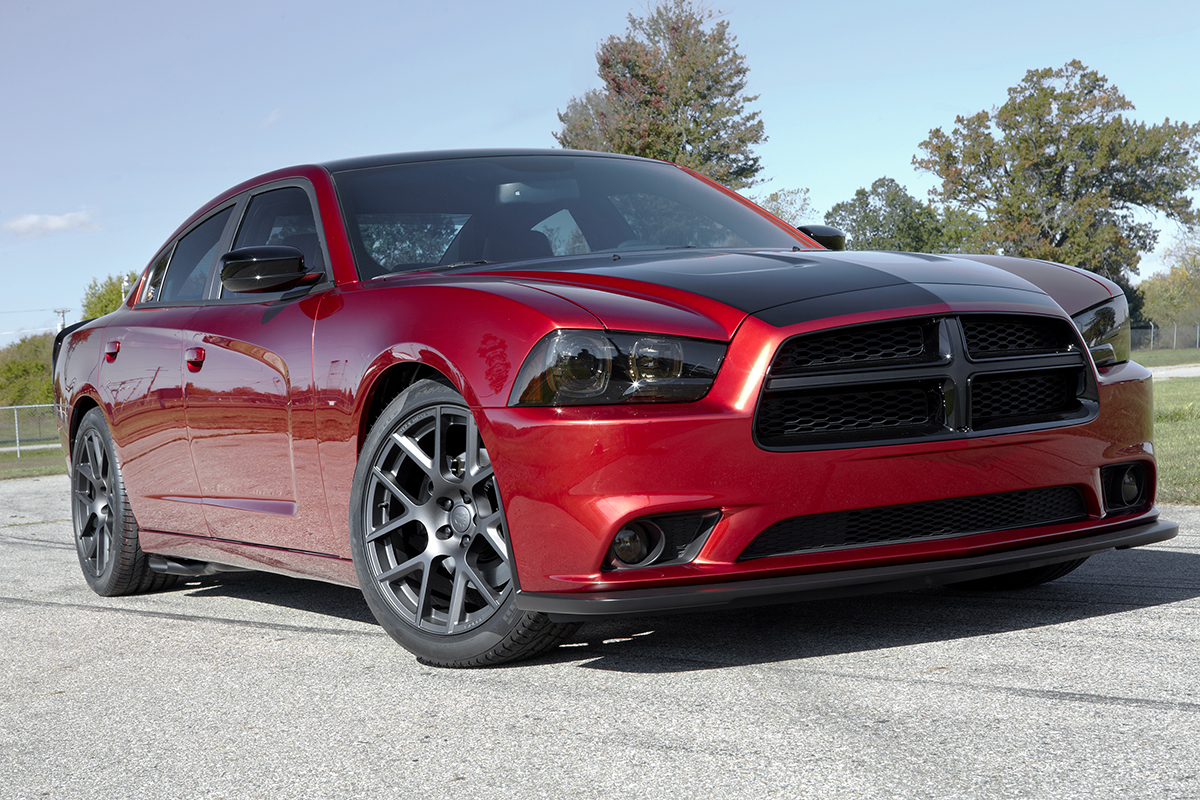 Bringing back the Scat Pack for its 45th Anniversary.
In 1968, the Scat Pack Club was created for Dodge and MOPAR enthusiasts. In the years following, the club became a representation of the brand's performance characteristics and Dodge and MOPAR teamed up with the group to create a number of factory "Scat Package" performance kits for customers to purchase through dealers. On the 45th Anniversary of the creation of the Scat Pack Club, Dodge and MOPAR are reviving the name with new Scat Package performance upgrades for the Dodge Dart, Challenger, and Charger that were showcased at the 2013 SEMA Show in Las Vegas. The new kits will feature a variety of engine upgrades, bodywork, Dodge Charger rims, and interior enhancements and be available in the Spring of 2014.
"The Scat Pack performance philosophy has always been the core of Dodge DNA," said Tim Kuniskis, President and CEO, Dodge Brand. "Bringing back factory stage kits allows Dodge enthusiasts to extract the maximum performance from their vehicles without the fear and guesswork typically associated with modifying late-model vehicles."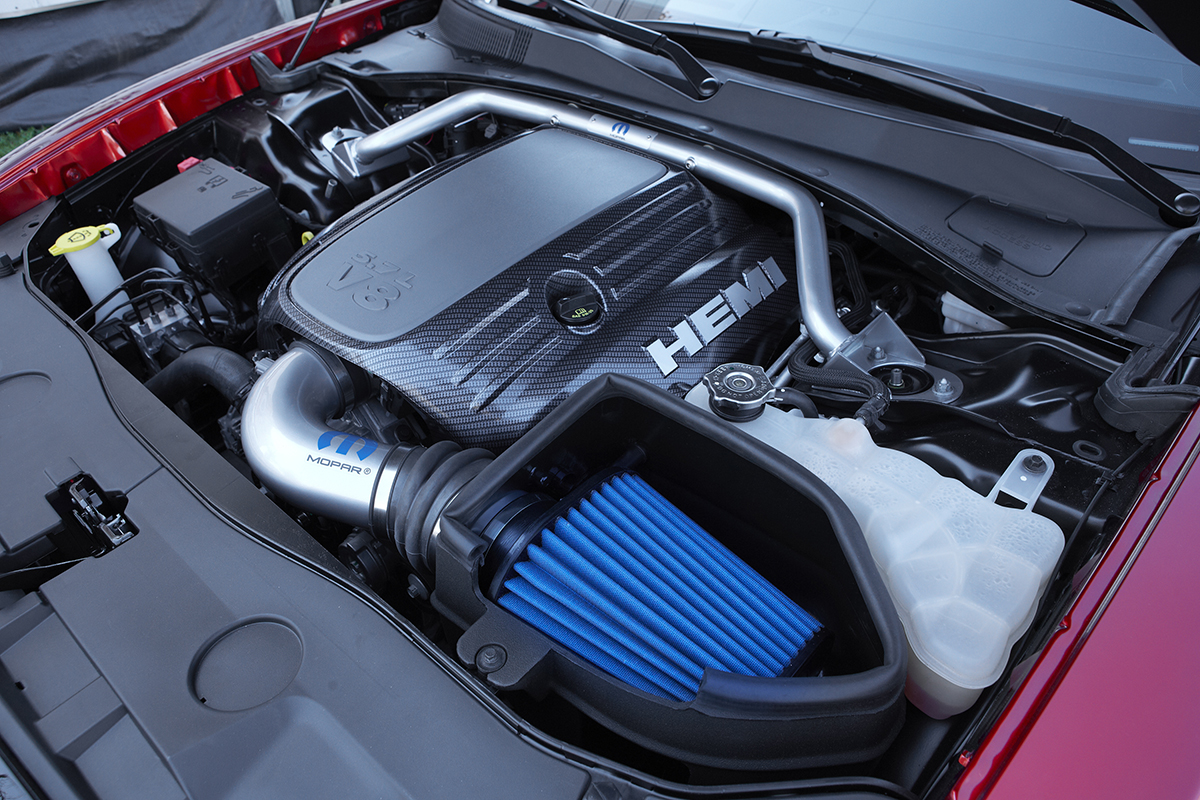 Like its Challenger sibling, the new Charger Scat Package will be offered with three different "Scat Packages" for the 5.7-liter V-8 engine found in the R/T model. The cars can also be optioned with an array of exterior modifications, Dodge Charger Rims, and even interior bits to create a classic muscle car.
"The new Scat Package kits reinforce our commitment to the performance arena," said Pietro Gorlier, President and CEO of Mopar, Chrysler Group LLC's service, parts and customer-care brand. "With multiple kits available, we can suit the performance upgrade needs of our owners."
Three different "Scat Packages" help create more power from the 5.7-liter HEMI V-8 and spin those rear Dodge Charger rims. The first "Scat Package 1" includes a MOPAR cold-air intake and cat-back exhaust with a "Scat Package 1" badge. In the "Scat Package 2" the first stage of upgrades are present along with a MOPAR performance camshaft and optimized engine calibration along with a "Scat Package 2" badge. The most powerful is the "Scat Package 3" that includes everything from the first two along with MOPAR ported and polished heads, high-flow headers, and a tailored stage 3 engine tune, along with a "Scat Package 3" badge.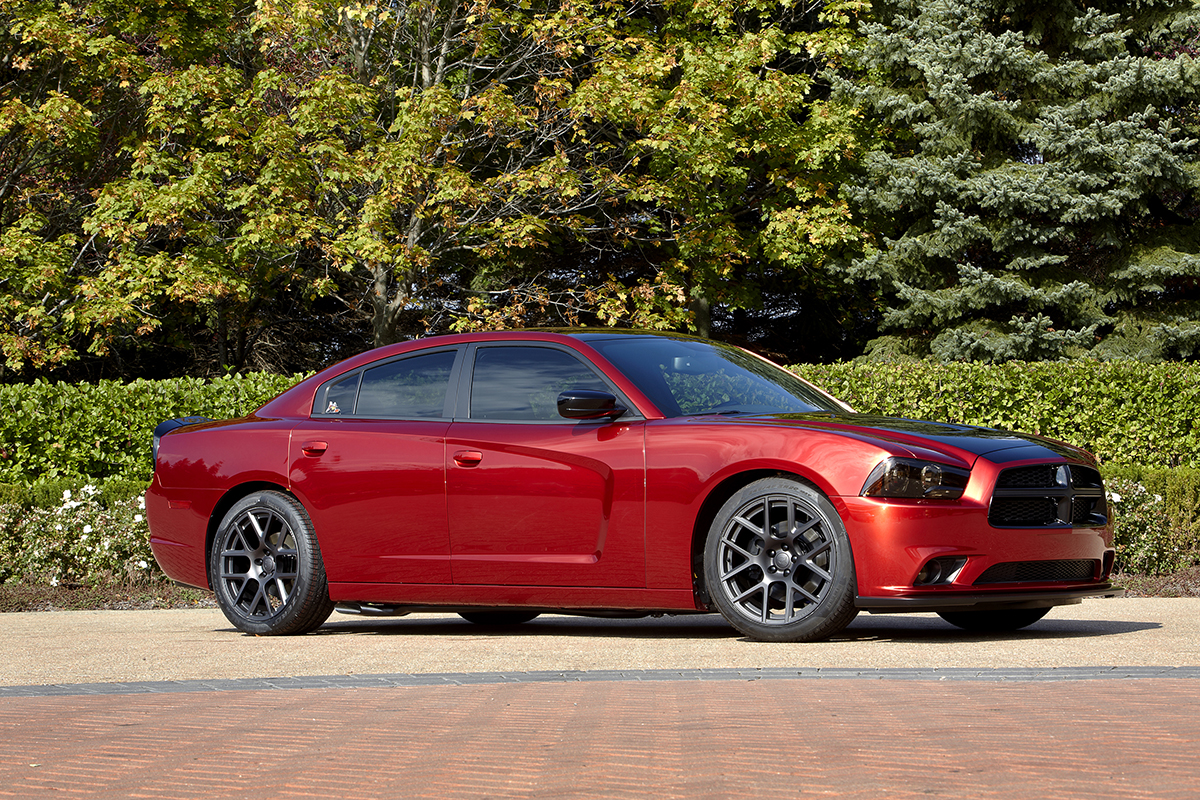 Things are just as aggressive on the outside of the Scat Package-equipped Chargers. A new set of side valences, front splitter, and rear Redline spoiler help to optimize downforce while a new electronic variable quick-dump side exhaust valve spits out a mean roar. New lightweight Dodge Charger rims are also available and come in a 20 x 9.0 size with a Hyperblack II finish and black MOPAR center caps. Customers can also opt for front and rear strut bars, and adjustable suspension kit with coilovers and stabilizer bars.
Inside, things get a bit more exclusive for customers of the Scat Packages. Katzkin black performance leather seats are complemented by black leather door panel inserts with red Dodge stitching and stripes while the same red covers the seat belts, carpet bindings, and Dodge Charger logo on each of the front seats. A gloss black steering wheel faces the driver as they are surrounded by black chrome door handles, cluster rings, center console trim, and steering wheel accent. MOPAR has a few touches as well with their optional pistol grip shifter, door-sill guards, and wireless-charging pad.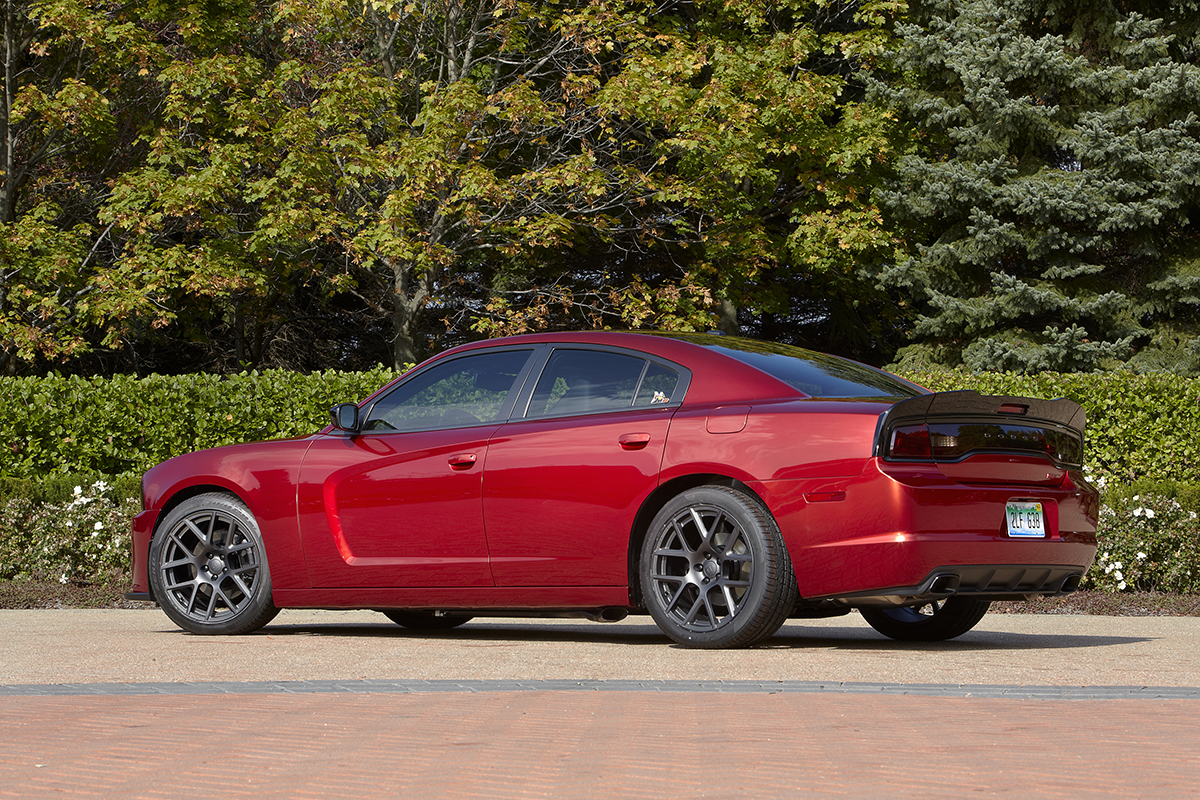 SCAT PACKAGE 1 5.7-liter
"Optimized" engine calibration – tailored to Scat Package 1
Mopar cold air intake
Mopar cat-back exhaust
Scat Package 1 badge
SCAT PACKAGE 2 5.7-liter
Adds:
"Optimized" engine calibration – tailored to Scat Package 2
Mopar performance camshaft
Scat Package 2 badge
SCAT PACKAGE 3 5.7-liter
Adds:
"Optimized" engine calibration – tailored to Scat Package 3
Mopar performance ported and polished heads
Mopar hi-flow performance headers
Scat Package 3 badge
Source: Dodge