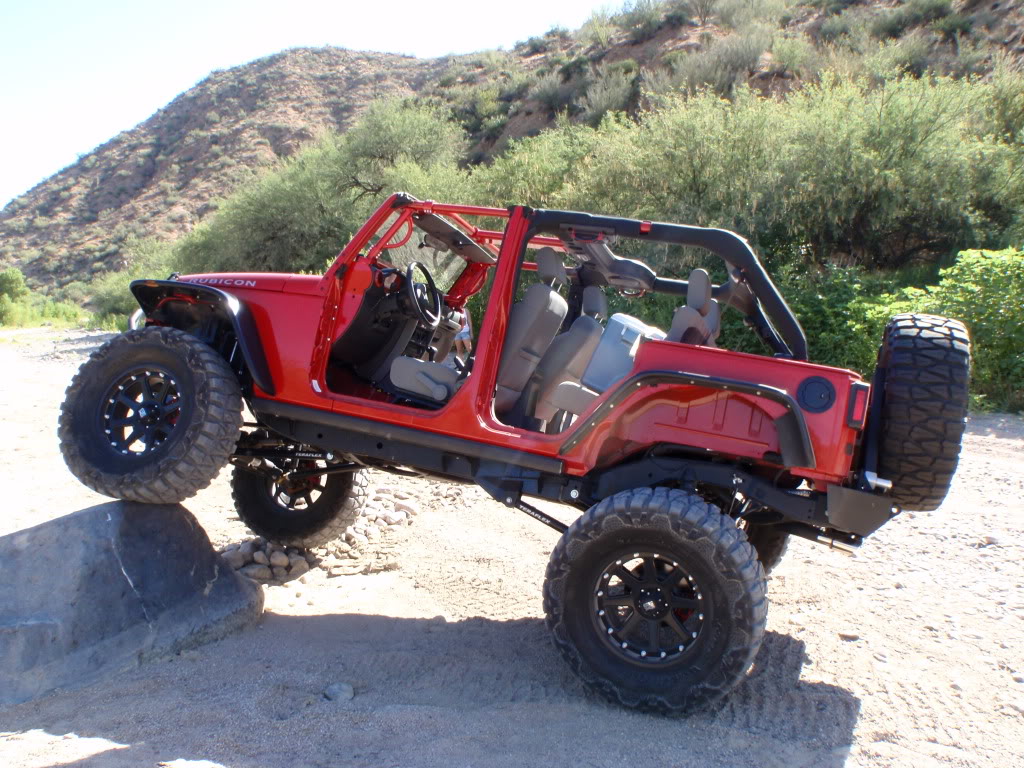 Roads? We don't need no stinkin' roads.
It's pretty well known that Jeeps don't need pavement to get from point-A to point-B. Gravel, dirt, mud, snow, water, sand, and whatever else sits atop the earth isn't going to stop these SUVs from getting to their destination, especially not this 2009 Jeep Wrangler Rubicon with XD wheels, Nitto Mud Grappler tires, and other off-road goodies.
This 2009 Jeep Wrangler Unlimited Rubicon in Flame Red is built to go off road and conquer everything in its path. The Rhino Lining tub, Poison Spyder Crusher fender flares, and Rocker Knockers with sliders and Hawse fairlead lend to a purposeful and muscular attitude for the Jeep that complements the new XD wheels fitted Nitto Mud Grappler tires.
When traversing through the nitty gritty, The 2009 Jeep Wrangler Rubicon Unlimited utilizes a number of different suspension modifications to conquer anything in its path with relative ease. A 8.5″ TeraFlex LCG Long Arm suspension setup helps to give proper clearance and works with RCV Performance D44 CV-style front axle shafts to overcome obstacles.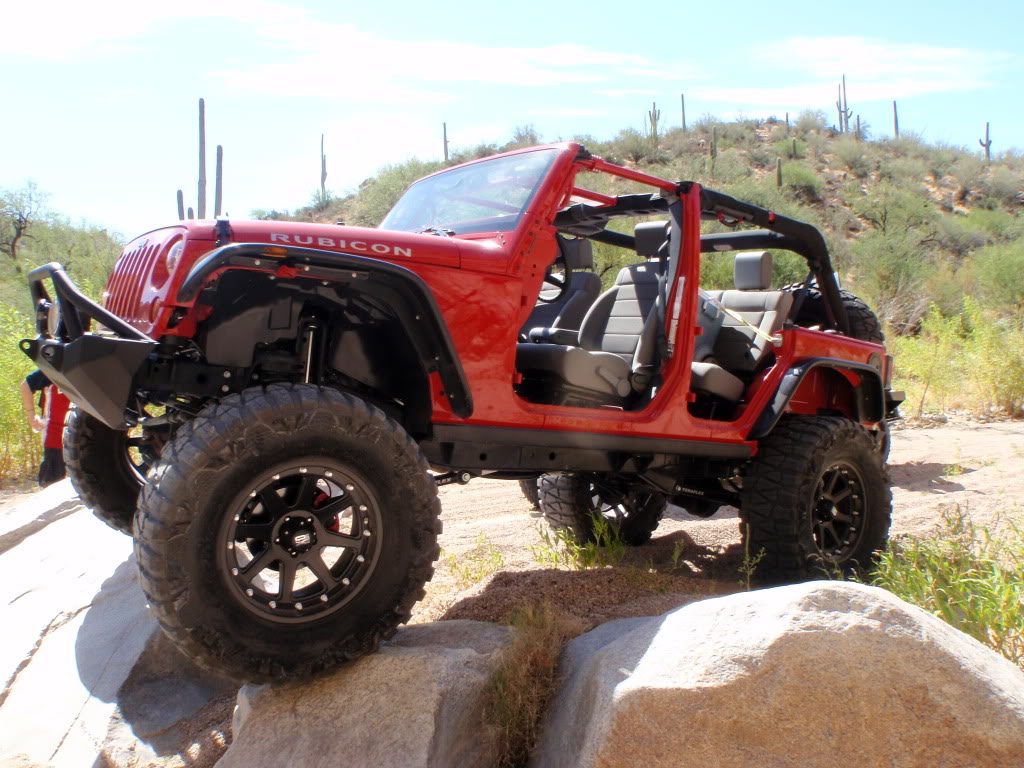 But, the main parts that are crushing rocks and scraping dirt, mud, snow, and gravel away are the KMC XD wheels and their Nitto Mud Grappler tires. The Jeep was outfitted with a set of 20 x 9.0 KMC XD Wheels from the Addict model line with a matte black finish and then equipped with 40 x 15.50 Nitto Mud Grappler tires to grip any kind of terrain that stands in its way.
The Jeep Wrangler also has a few more tricks up its sleeve other than its XD wheels and Nitto Mud Grappler tires. The four-wheel drive monster has a 10-lb. Powertank and VIAR Xtreme kit along with a Warn 9.5ti Winch with synthetic line to pull things from the depths of the earth.
This Jeep Wrangler with KMC XD wheels and Nitto Mud Grappler tires ensures that nothing will stand in your way.
Fitment Specifications:
Wheels: KMC XD Addict
Wheel Size: 20 x 9.0
Wheel Finish: Matte Black
Tires: Nitto Mud Grappler
Tire Size: 40×15.50