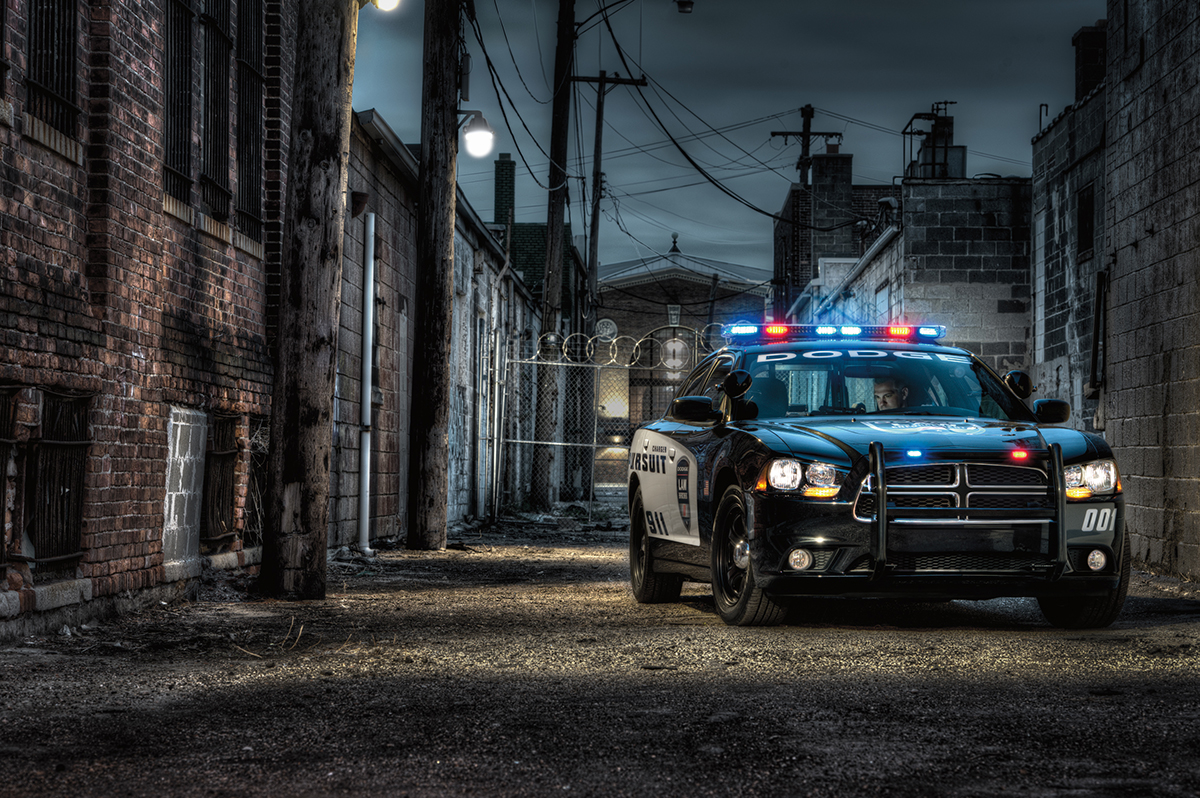 Don't even think about running…
Bad guys don't take a break, even in the harsh weather around the country, and the new 2014 Dodge Charger Pursuit AWD is ready to hunt them down in rain or snow. Criminals will soon beware when they hear all four Dodge Charger wheels clawing at the pavement and patrolling the streets.
The "Big Three" each have their own law enforcement vehicles designed to make jobs easier for officers on the streets. Ford's Taurus and Chevy's Caprice are both superb cars, but the 2014 Dodge Charger Pursuit has something that the other two don't: a record lap time around the Grattan Raceway during the annual Michigan State Police's 2014 Vehicle Evaluation Test.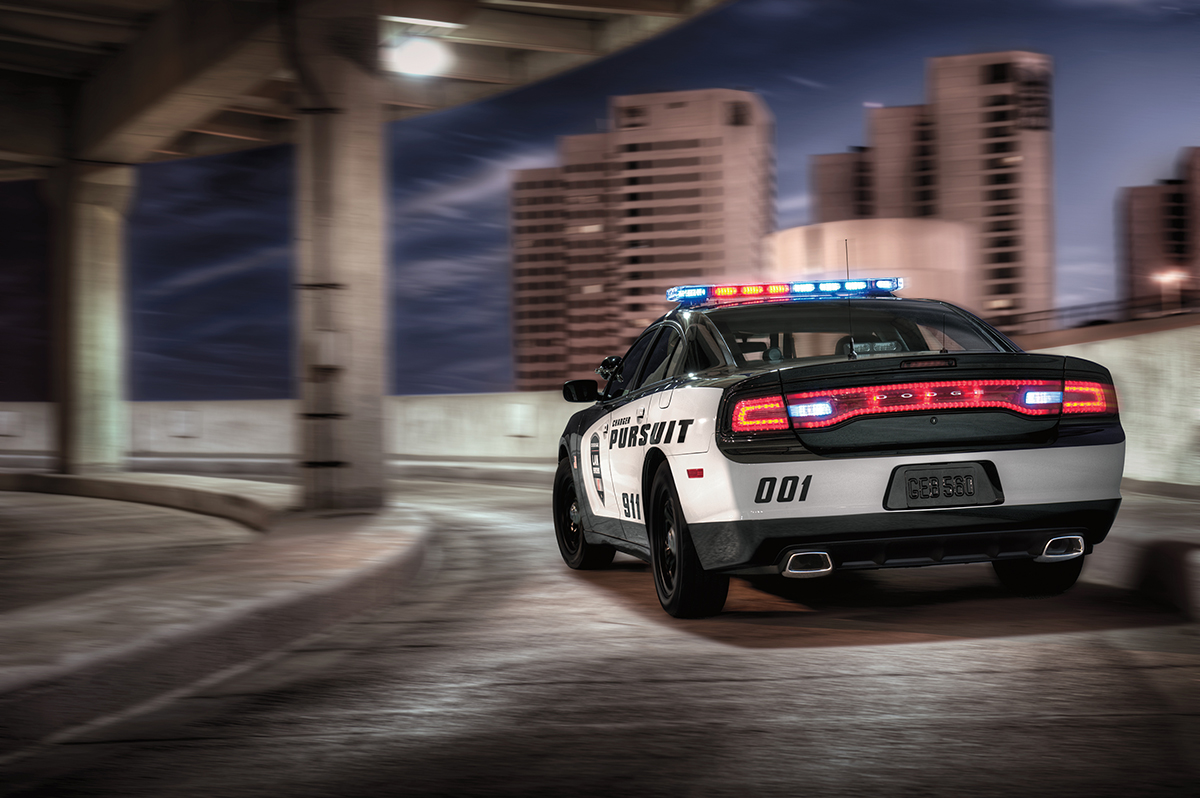 The rear-wheel drive Charger Pursuit was able to achieve a record-setting 1:33.70 at the track, besting its other competitors. Now, the 2014 Dodge Charger Pursuit AWD is setting the bar high for all-wheel drive variants with a fastest lap time of 1:33.85 and the fastest average lap time of 1:34.75. Instead of power just going to the rear like the rear-wheel drive variant, the new Pursuit AWD can power all four Dodge Charger wheels as well as actively transfer to rear-wheel drive, only.
The new 2014 Charger Pursuit AWD features the most advanced all-wheel drive system in the segment. The system utilizes a segment-exclusive active transfer case and front-axle-disconnect system that allows it to transfer from powering all four Dodge Charger wheels to just the rear axle for better efficiency and fuel economy. The switch takes into account a number of variables and can instantly revert back if all-wheel drive is necessary.
Powering all four Dodge Charger wheels is a 5.7-liter HEMI V-8 engine that spits out 370 horsepower and 390 lb-ft. of torque, giving it more than enough enthusiasm to take down the bad guys. The engine can also seamlessly switch from using all eight cylinders to four using Fuel Saver Technology to ensure that there is more in the budget for coffee and doughnuts.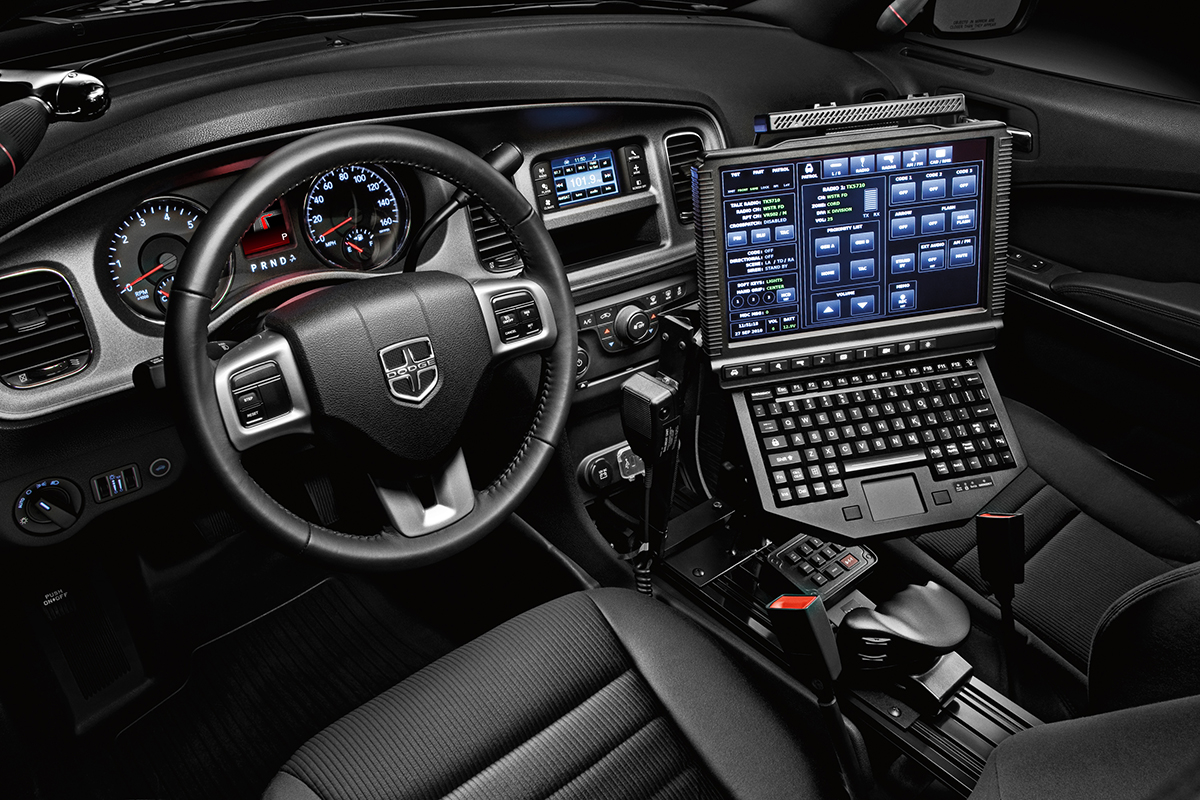 Along with the Charger Pursuit AWD model for 2014, Dodge also pumped out a number of upgrades for the new model year. There is a new high-performance braking system that gives the Pursuit a best-in-class stopping power of 60-0 mph in less than 127 feet. New suspension changes such as new camber linkage, along with a variable-displacement air conditioner and more reliable fuel pump make the job a little bit easier for officers.
Now if we can just convince our local police to swap out those factory Dodge Charger wheels for some Motegi wheels, we'd have the coolest force in the country.