Winning awards at SEMA for the fourth consecutive year.
SEMA is all about the biggest and best from automakers, aftermarket tuning companies, and customers from all around the United States and North America. To win an award here is a very impressive feat. Jeep, however, was able to pull it off for the fourth consecutive time with the Wrangler in the 'Hottest 4×4-SUV' competition. The award was given to the new 2014 Jeep Wrangler and its new list of MOPAR performance accessories that include new axles, aesthetics, convenience upgrades, and Jeep Wrangler wheels.
At the 2013 SEMA Show in Las Vegas, SEMA President and CEO, Chris Kersting, presented the award to Pietro Gorlier, President and CEO of MOPAR.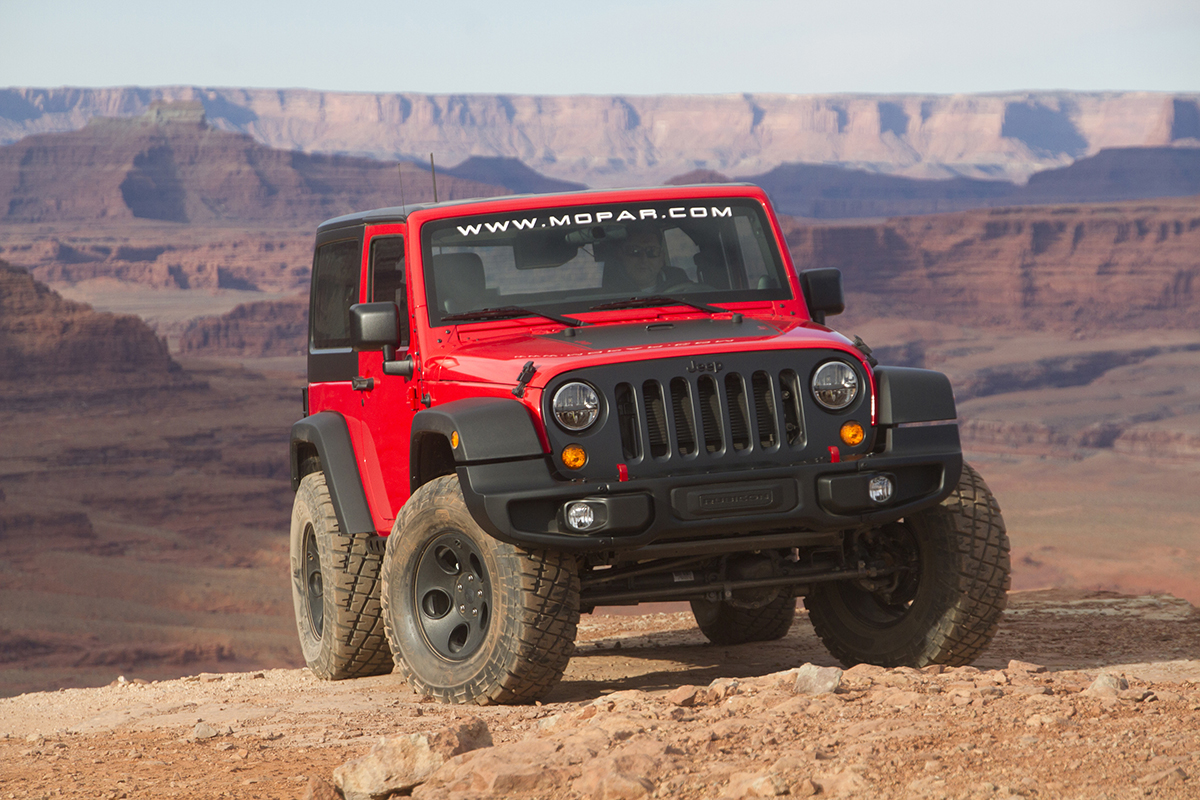 "Consumers are increasingly interested in customizing vehicles, so having an accessory-friendly platform is important," said Kersting. "The Jeep Wrangler has consistently ranked Number One as the Hottest 4×4-SUV since the inception of the SEMA Award, a clear reflection of its versatility."
"It's amazing to have the Jeep Wrangler recognized for a fourth straight year by SEMA with this award," Gorlier said. "The Wrangler is our most accessorized vehicle and to see it consistently winning accolades is a demonstration of the quality of the vehicle and the work that MOPAR has put in to develop accessories and quality Jeep Performance Parts. Enthusiasts will be happy to know we have just added new offerings to our more than 300 performance parts and accessories already available for this vehicle to provide even more options for customization."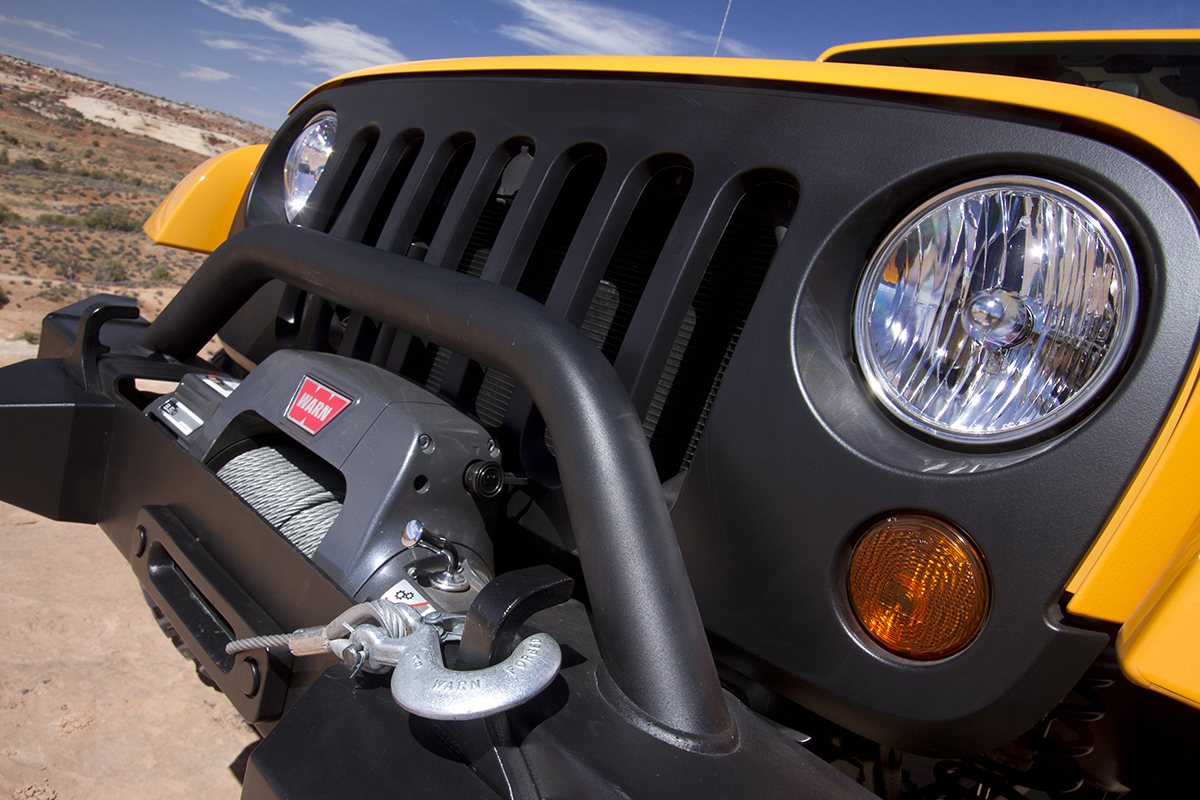 Part of what helped the brand win the award was the new MOPAR accessories pack for the 2014 Jeep model that includes over 300 parts such as new Jeep Wrangler wheels, front and rear axles, comfort upgrades, styling parts, and more.
Customers will be able to order the new 2014 Jeep Wrangler Trail Kit. The kit fits inside a new Jeep carrying bag and includes a heavy-duty tow strap, two heavy-duty D-rings, and pair of gloves in case things start to get a bit dirty. To help with those sunny days, MOPAR offers a new fold-down side visor that can be easily installed and helps keep the sun out of occupants' eyes.
MOPAR also has those rugged off-roaders in mind too, to keep those Jeep Wrangler wheels grabbing onto any obstacles in front of them. Both the front and rear axles can be upgraded with separate units that are production assemblies designed to bolt onto Jeep Wrangler models from 2007-2014. The Dana 44 axles include a 4:10-ratio, 5 x 5-inch bolt pattern, electronic locker, and optional wiring kit.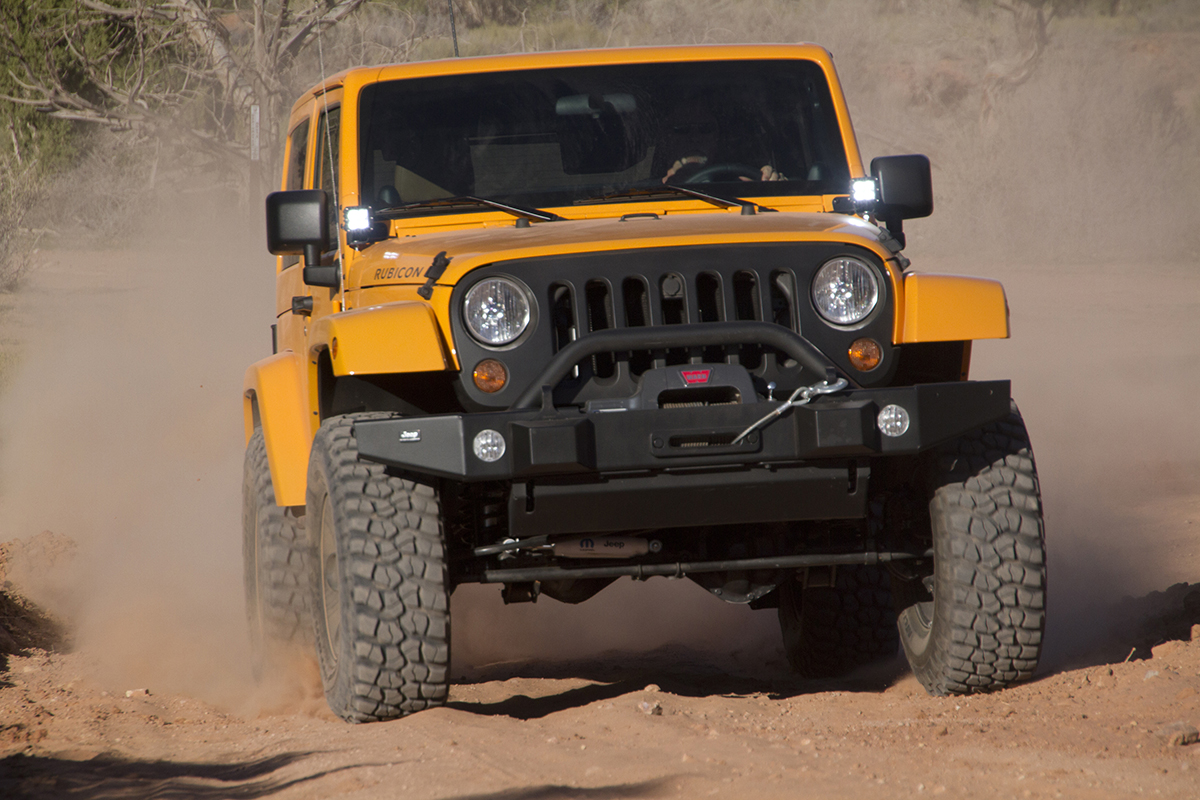 The final additions to the 300-unit-long catalog from MOPAR are the new front grille and Hardtop Headliner. The former is a satin black grille that is a direct replacement to the factory unit and comes with matching black Jeep badging to add a touch of style. The new Hardtop Headliner had spent three years in development before the team was ready to offer it to customers. The headliner is made of high-density foam-backed, non-woven fabric that adds to the SUV's overall aesthetic appeal, improves HVAC efficiency, and reduces noise.
The new 2014 Jeep Wrangler will be available with over 300 MOPAR accessories to create a custom-tailored SUV. Powering the SUV will be the award-winning 3.6-liter Pentastar V-6 engine that sends a total of 285 horsepower and 260 lb-ft. of torque to all four Jeep Wrangler wheels.
Source: Jeep