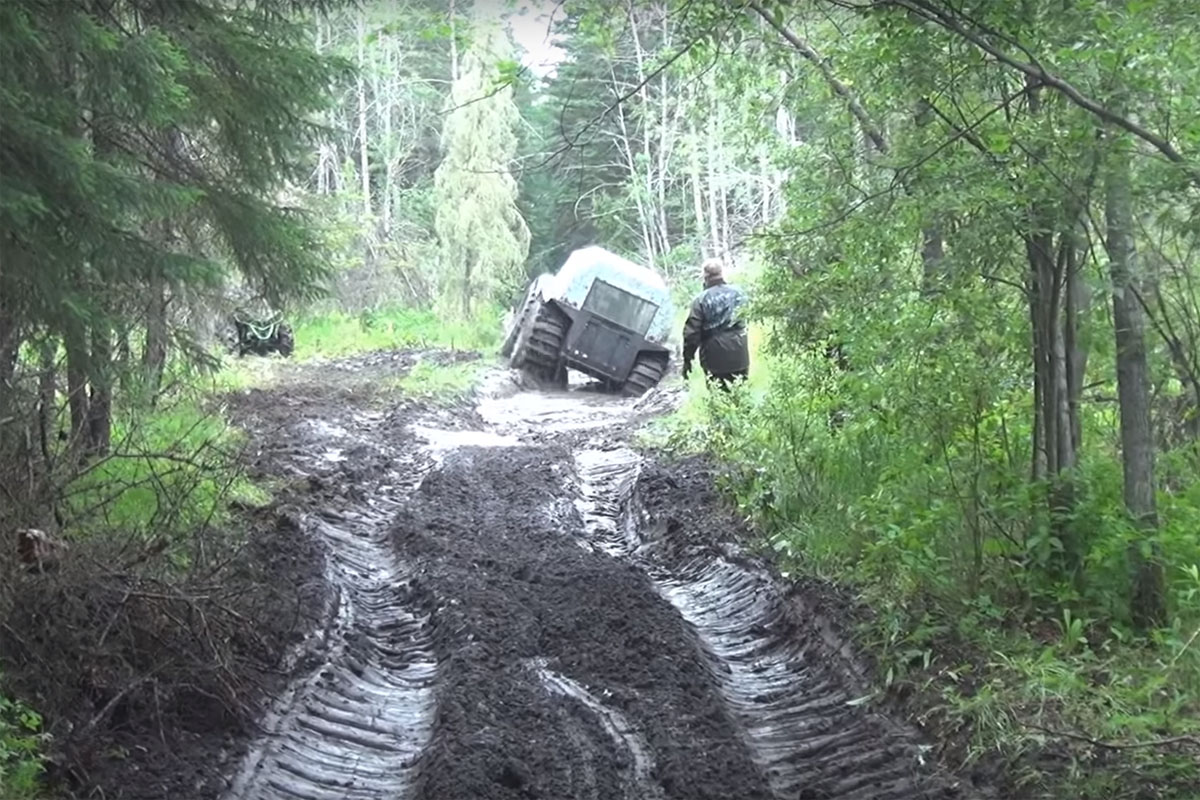 This machine can go through anything.
Hailing all the way from Russia is the Sherp amphibious all-terrain vehicle. It's a small, compact, go-anywhere, do-anything off-road machine with more capability than you know what to do with. It can go over land, through mud, and even in water thanks to its giant tires and truck wheels. So far, nobody has given it the ability to conquer the air, but we are hopefully it will some day as well.
Founded in 2012, the ATV company in Saint Petersburg, Russia has risen to fame with the introduction of its Sherp amphibious ATV in 2015. Since then, it has been sold all over the world and become a viral sensation due to its ability to go anywhere. In water, its massive tires and truck wheels help it to float. The short wheelbase and massive tires also allow it to churn through all sorts of mud and muck. It can even tow up to 5,000 lbs.!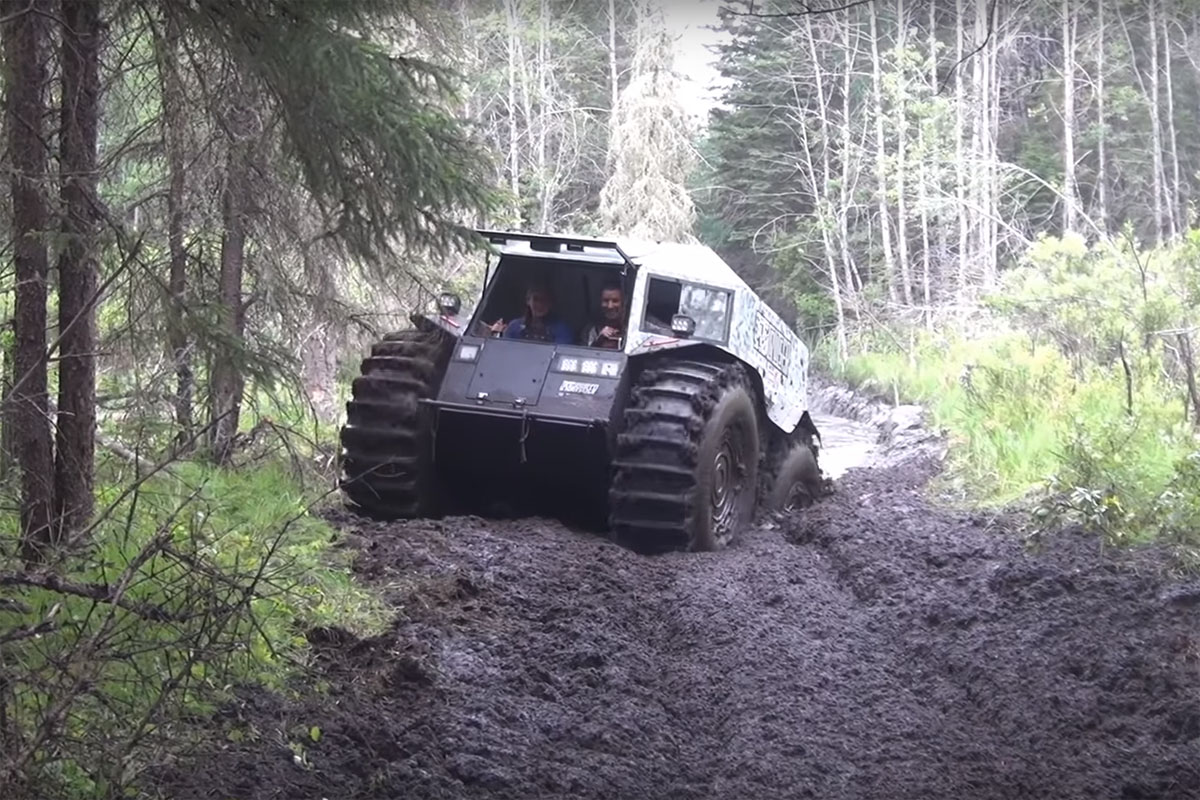 So, when you get stuck, call a buddy with a Sherp! And that's exactly what these guys did while out ATV-ing in a remote part of the forest.
On the trails, a giant mud pit had grown thanks to rain and constant driving. The ATV riders ended up getting stuck due to the thickness of the mud and had to call in the Sherp. Thanks to its truck wheels and tires, it was able to drive through the hazard and latch up the winch to pull the ATV free.
After the work was done, it was time to play. So, they took the Sherp and its truck wheels and tires through the unpassable pit to see if it could conquer the mud.
Sure enough, it did!
Source: Ostacruiser Youtube