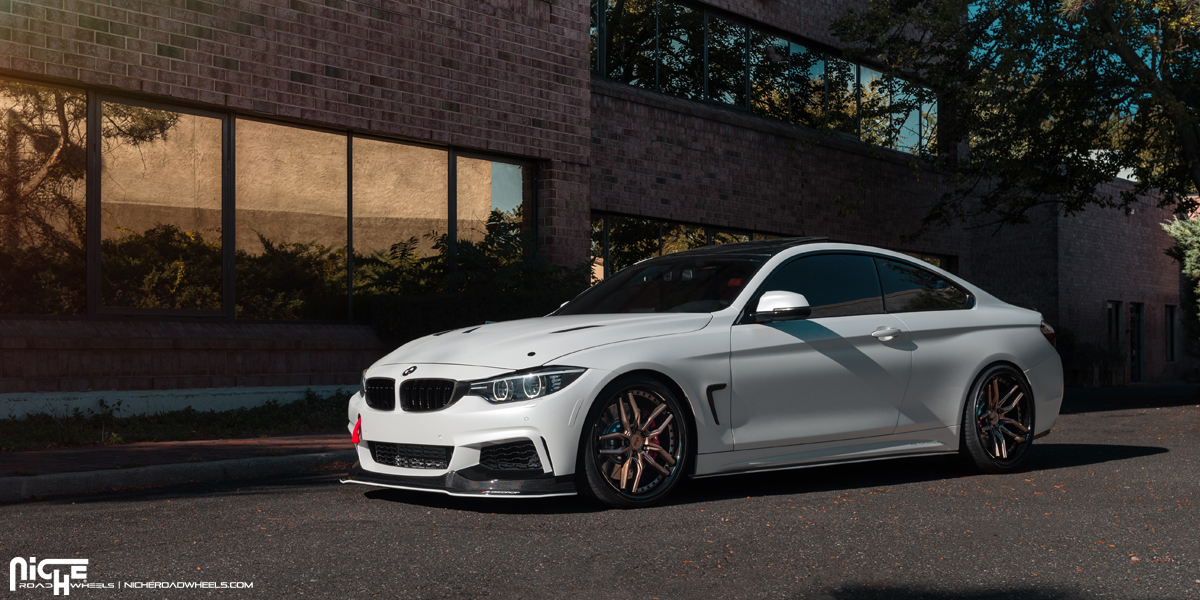 Teutonic presence.
Zee Germans have been doing the whole "driving" thing right for quite a few decades, especially BMW. Their E30-generation 3-Series changed the game, and the M3 was the one that re-wrote the rule book. Since then, the model has progressed and stayed at the front of the pack. The new 4-Series offers more of the same in two-door form, and this 435i xDrive with Niche Wheels and a lot of other goodies is packing quite a punch.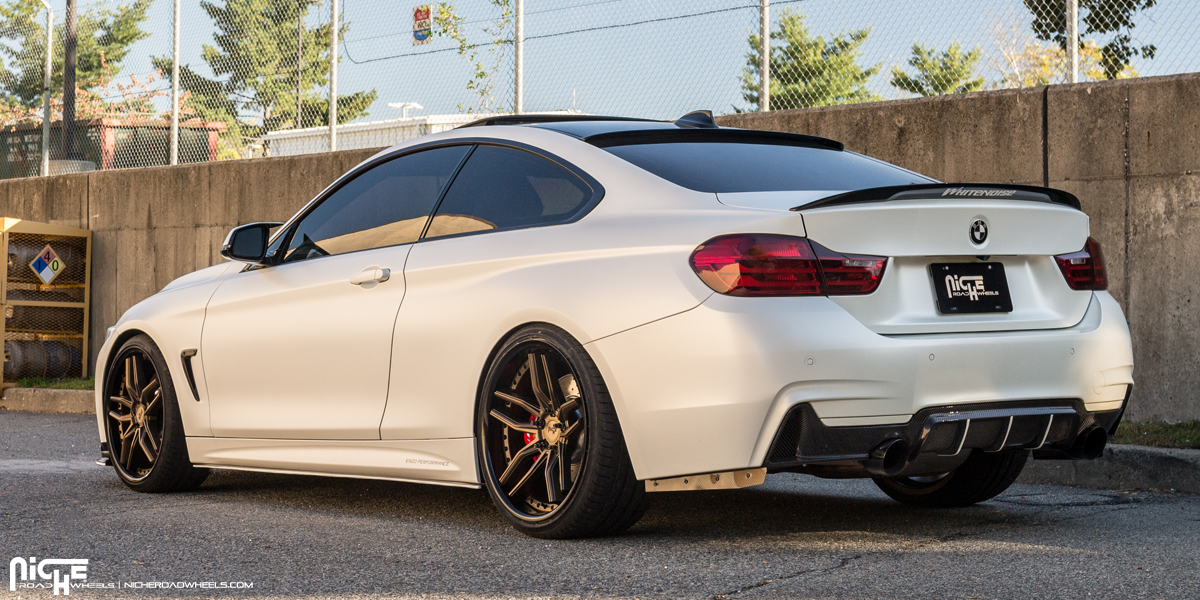 The BMW 435i xDrive in stock form is a pretty impressive machine. An N55B30 3.0-liter inline-six cylinder engine utilizes a twin-scroll turbocharger to produce 302 bhp and 295 lb-ft. of torque for all four Niche Wheels as opposed to the two rear wheels in the non-xDrive models. That's more than enough get up and go, but this two-door is packing quite a bit more.
This BMW 435i xDrive comes with a whole lotta aftermarket fun. There's new aerodynamics such as the massive front spoiler lip, rear diffuser, roof spoiler, and Whitenoise decklid spoiler. A new tow hook, ventilated hood, and new headlights lend a more powerful look, especially with the new Niche Wheels.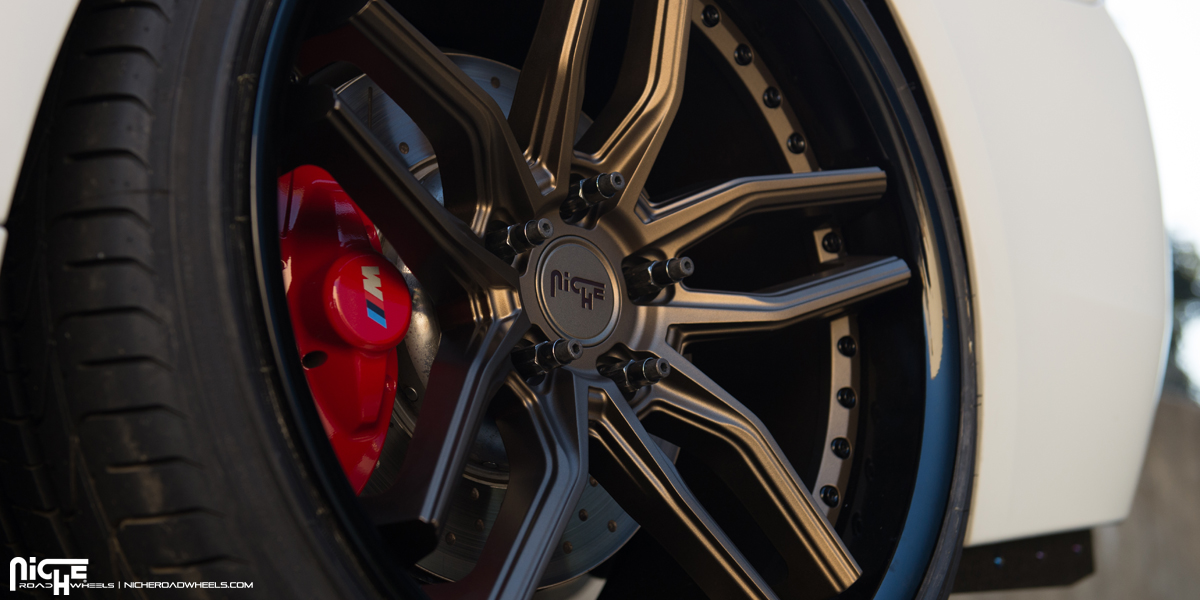 Below the fenders sit a set of custom Niche Methos – M195 rims. These five split spoke wheels feature a Bronze finish with Gloss Black lips and exposed hardware, with a progressive concave from the front to the rear. Each one of the Niche Wheels also boasts an impressive 20-inch diameter, giving it a more commanding presence.
While the new Niche Methos – M195 rims are stunning, a new lowered suspension dropped the body just enough to make the fitment perfect.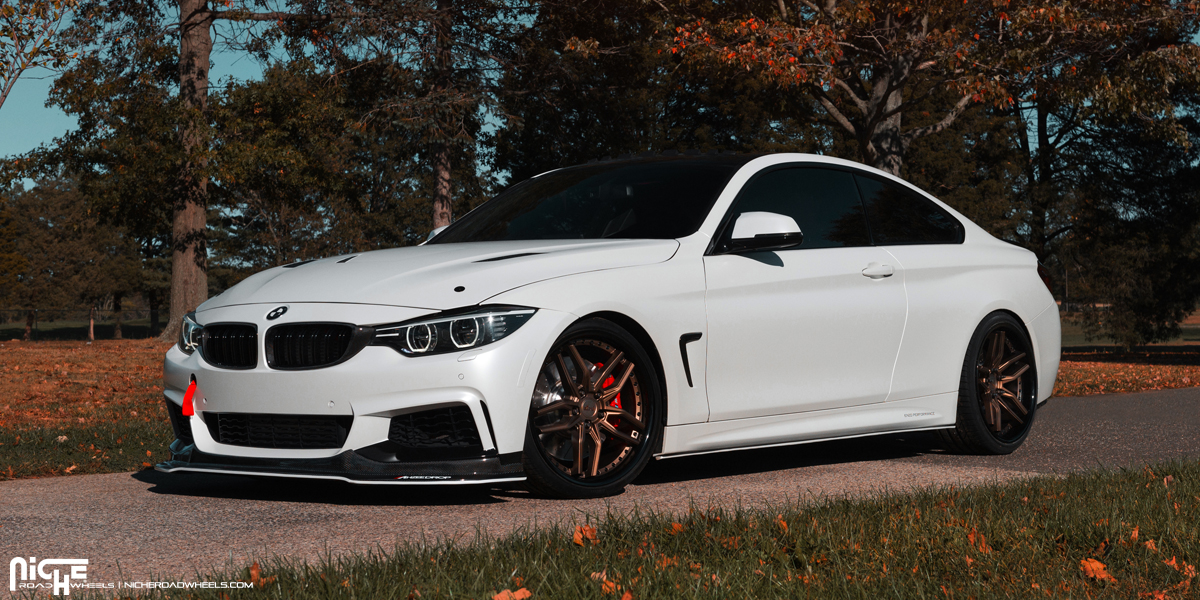 You can guarantee that this BMW 435i xDrive won't be taking the boring ride home; it'll be heading through the winding roads and having a ton of fun doing so.

Fitment Specifications:
Vehicle: BMW 435i xDrive
Wheels: Niche Methos – M195
Wheel Finish: Bronze with Gloss Black lip
Wheel Diameter: 20 inches
Source: Niche