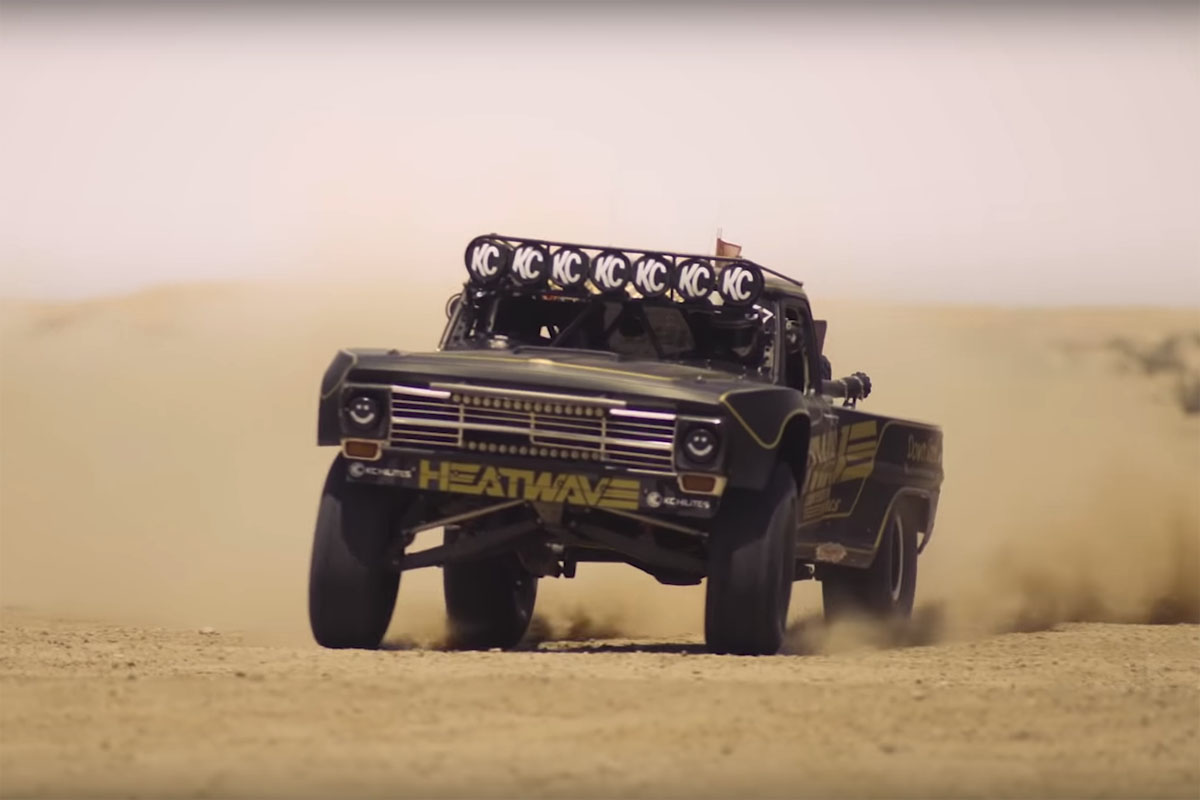 Trophy Truck wheels, that is.
If you had the opportunity to take a vehicle and drive through an empty range of endless sand dunes and fly in the air with your truck wheels, you'd happily do that for the rest of your life. Heck, pretty much everybody would if given the opportunity.
Well, Heat Wave Visual gave driver, Chris Isenhouer, the opportunity to do just that with his custom Ford F100. Here, he is able to dig in his truck wheels and fly through the sand dunes, getting air and just having himself a time.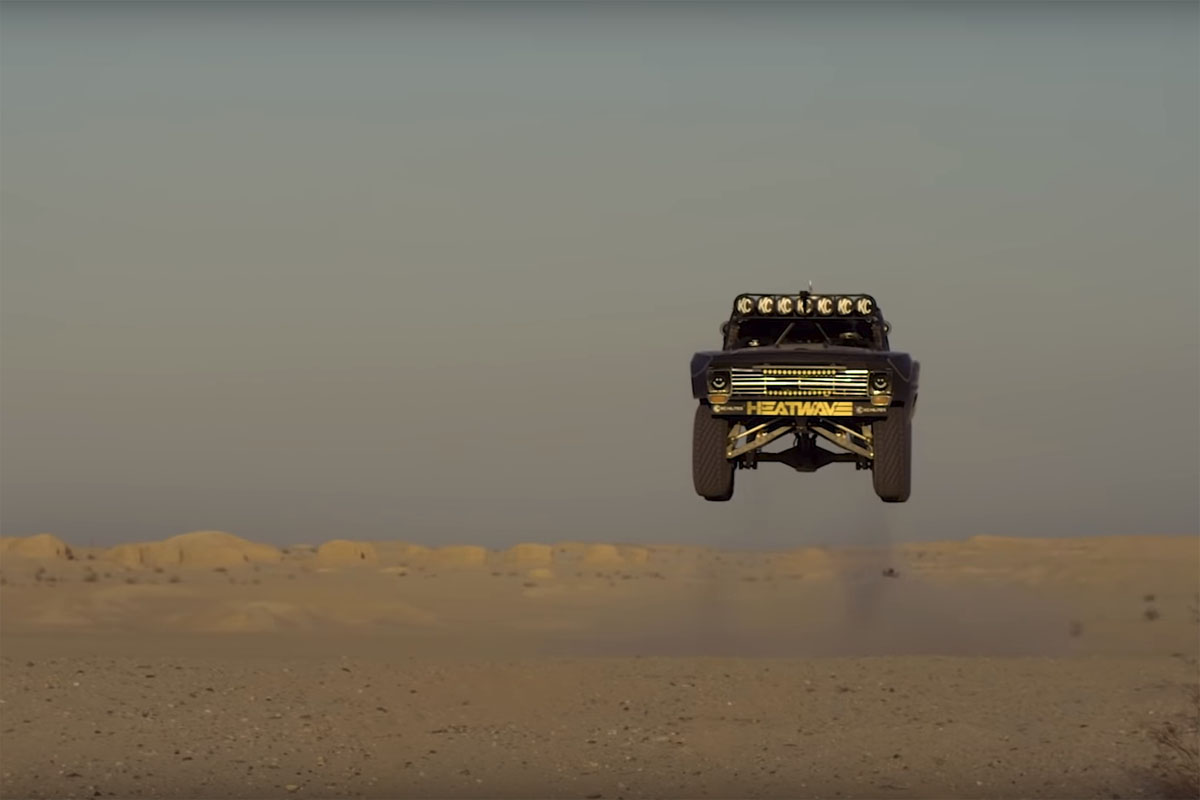 There's quite a bit to like about this Ford F100 as well. The 1969 model has been completely rebuild with new bodywork, truck wheels, new James Mullenik 408 stroker LS V8 engine, HRT Motorsports center-mount A-arm suspension up front, and four-link suspension at the rear with boatloads of travel for big jumps and impacts.
While the spec sheet looks downright awesome and it looks pretty fantastic sitting on display, this Ford F100 was born for the sand dunes and off-roading, and that's exactly what Isenhouer and Heat Wave Visual is giving us – nothing but a vintage truck speeding through the hot sand and flying through the air.
And for that, we thank you.
Source: HeatWaveVisual