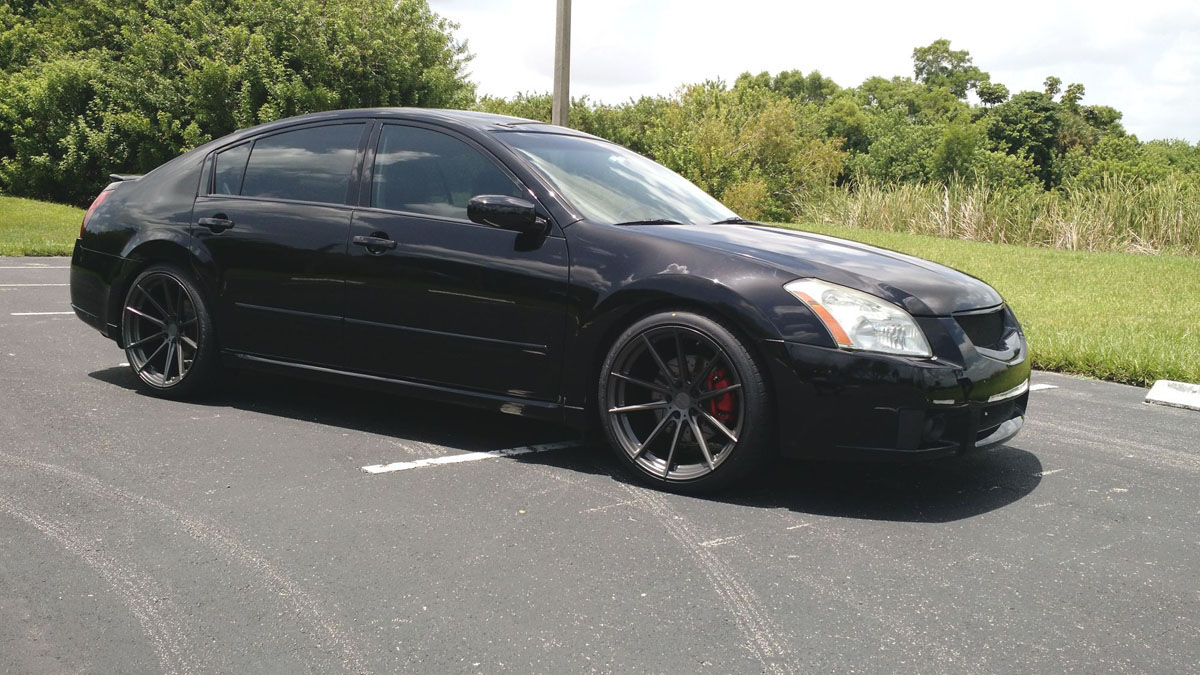 The perfect fit.
The Nissan Maxima has been given the "four-door sports car" nickname for a reason. It may be an every-day driver, but it also gives a certain amount of fun that can be taken advantage of in different situations. This Nissan Maxima is a bit different with its TSW Wheels, new exhaust, and styling that adds a bit more fun to the daily commute.
This sixth generation Nissan Maxima comes packed with loads of features including a pretty potent 3.5-liter VQ35DE V-6 engine that spits out 265 horsepower at 5,800 RPM and 255 lb-ft. of torque at 4,400 to the front TSW Wheels. That output is enhanced by the new exhaust system with dual tailpipes, which also turns up the volume considerably for a roaring good time.
If the sound doesn't grab your attention then the new TSW Wheels definitely will. These TSW Bathurst rims were installed in a large 20 x 10.0 fitment at the front and rear with a +40 offset. This clean fitment sits perfectly beneath the fenders and the deep concave depth of the Bathursts add to the athletic performance of the sports sedan.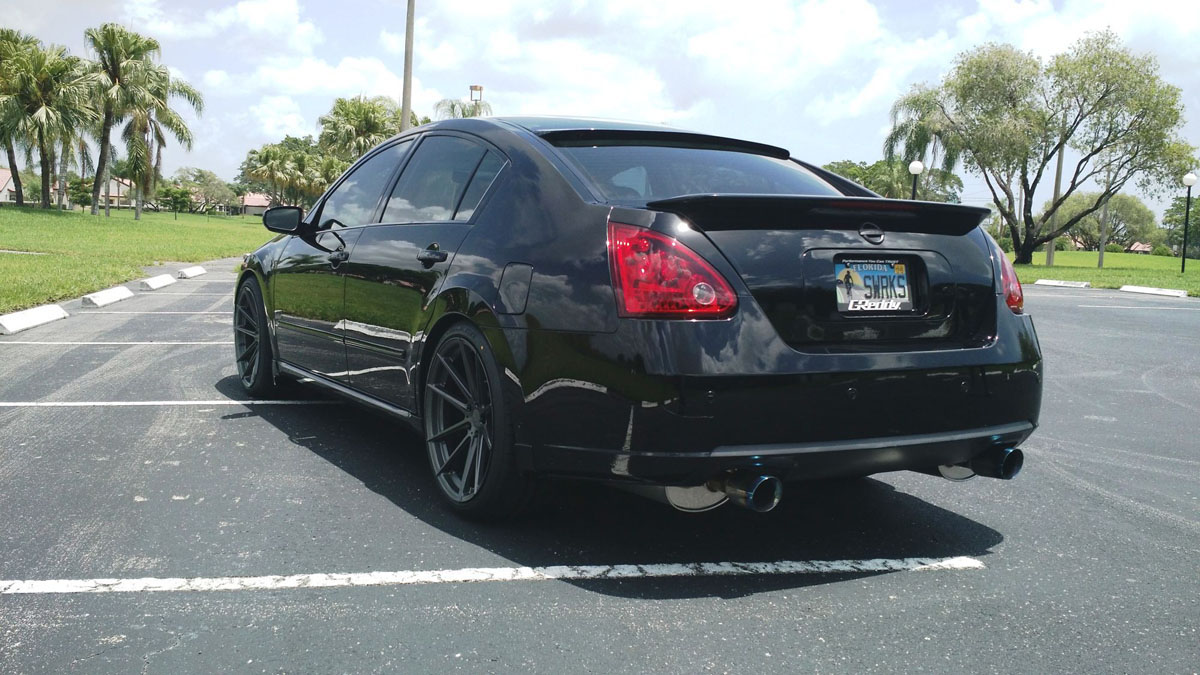 The new TSW Wheels each wear a slick Gloss Gunmetal finish to match the black body and tinted windows. Stickier 255/35/20 Falken 453 tires are also worn and help the four door sports sedan stick in the corners.
Elsewhere, this Nissan Maxima was outfitted with a badge-less grille, new rear spoiler and roof spoiler combo, as well as a blacked-out rear badge.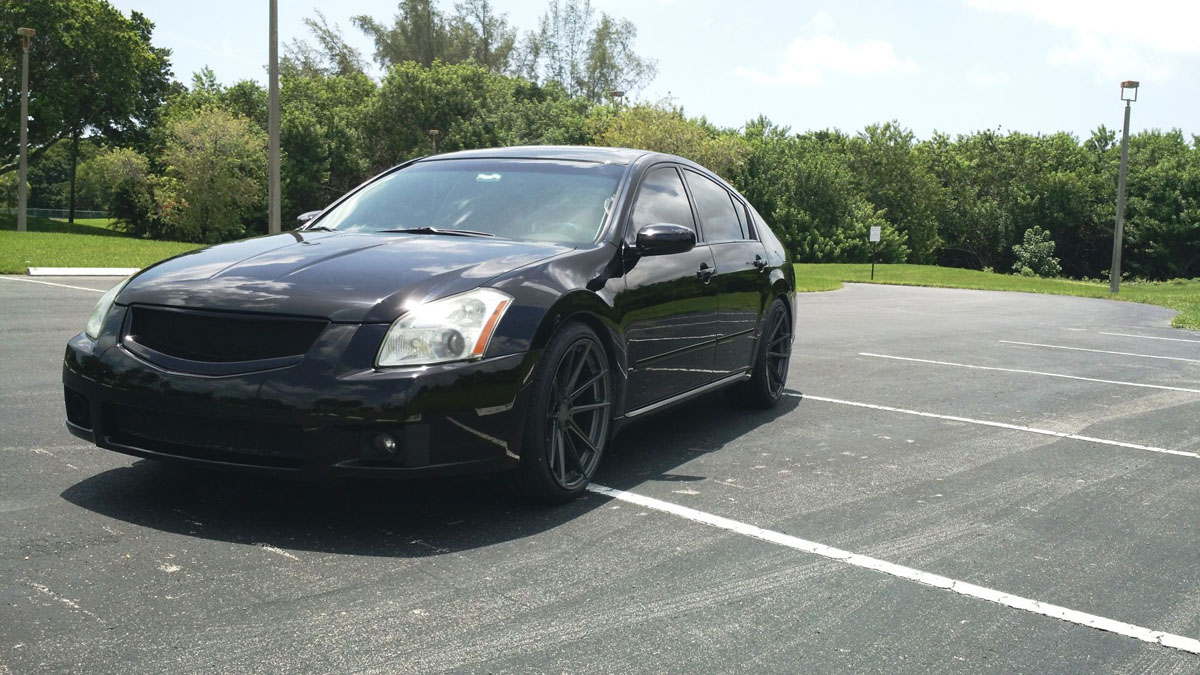 With the new upgrades inside and out, this Nissan Maxima and its TSW Bathurst wheels will undoubtedly be a perfect every day driver.
Fitment Specifications:
Vehicle: Nissan Maxima
Wheels: TSW Bathurst
Wheel Finish: Gloss Gunmetal
Wheel Size: 20 x 10.0 +40
Tires: Falken
Tire Size: 255/35/20