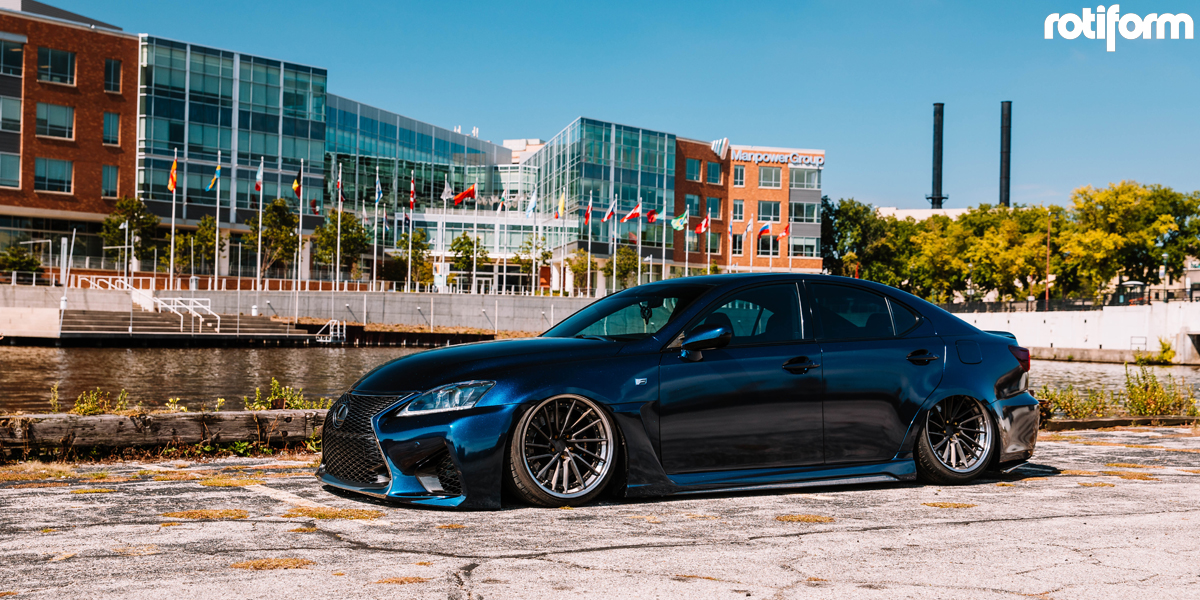 Slammed and styling.
The Lexus IS F was the brand's answer to Mercedes-Benz's C63 AMG, BMW's M3, and Audi's RS 4. Unfortunately, the car just didn't stack up to the competition. That doesn't mean that it wasn't a good car, though. This Lexus IS F can capture attention like no other thanks to some new upgrades and Rotiform wheels.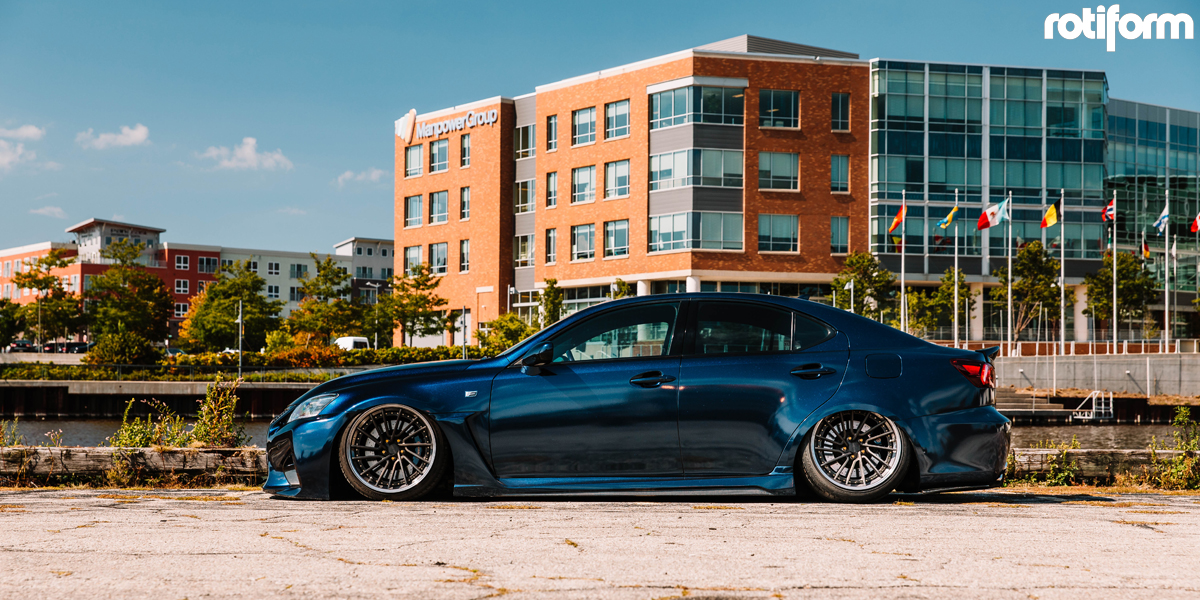 The Lexus IS F didn't have a V-6 like others in the lineup. Instead, the Japanese automaker decided to shove a 5.0-liter V-8 engine under the hood with a considerable bulge. Here, it makes 416 horsepower and 371 lb-ft. of torque for the rear Rotiform wheels to consume. While not the most powerful in the class, this V-8 had more than enough muscle up its sleeve to satisfy drivers.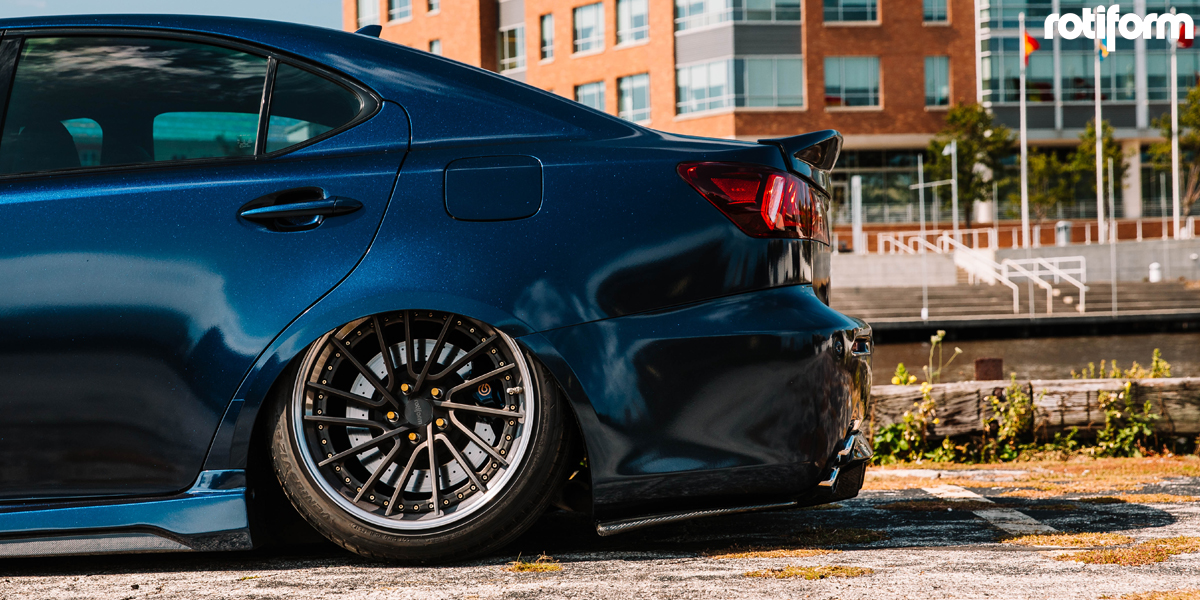 This Lexus also benefits from some other goodies. There's a new body kit that includes new fenders covering the Rotiform wheels. A new air suspension also lowers the body considerably, giving drivers the ability to alter the hegith for style or functionality on the fly.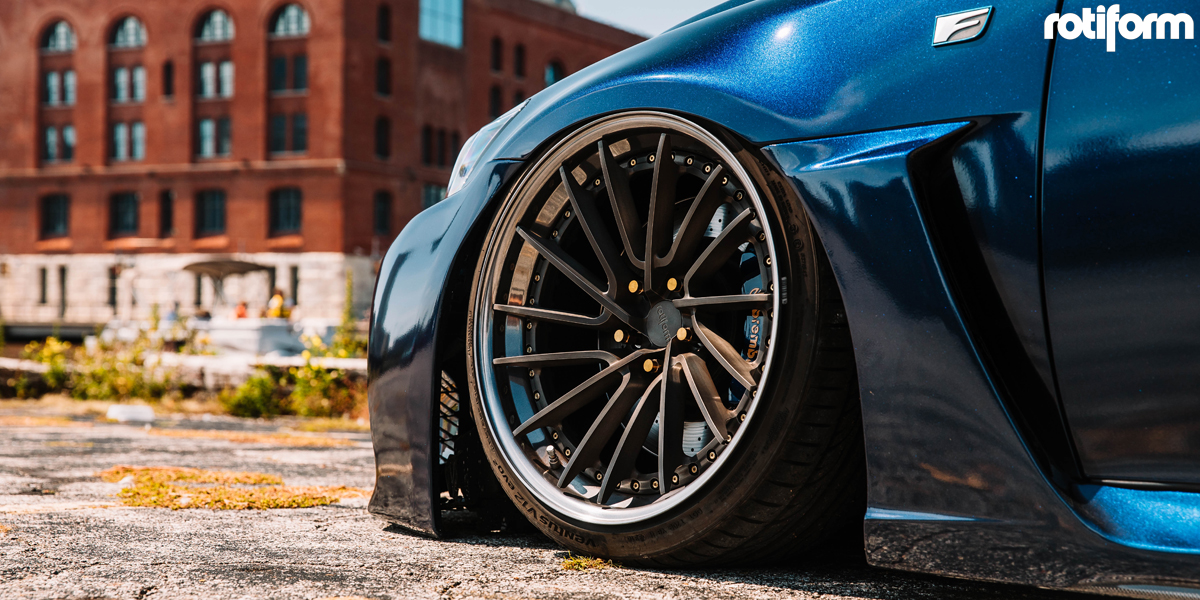 Beneath the fenders sits a new set of Rotiform DVO rims. The multi-layered spoke design of the Rotiform DVO rims also incorporates a slight twist to showcase power and speed visually. Up front, the new Rotiform wheels measure 19 x 10.0 while the rear comes in with a wider 19 x 11.0 fitment. The finish used here is a Matte Brushed Candy Black with Polished Gloss DDT lip and Gold hardware to provide contrast to the Blue body.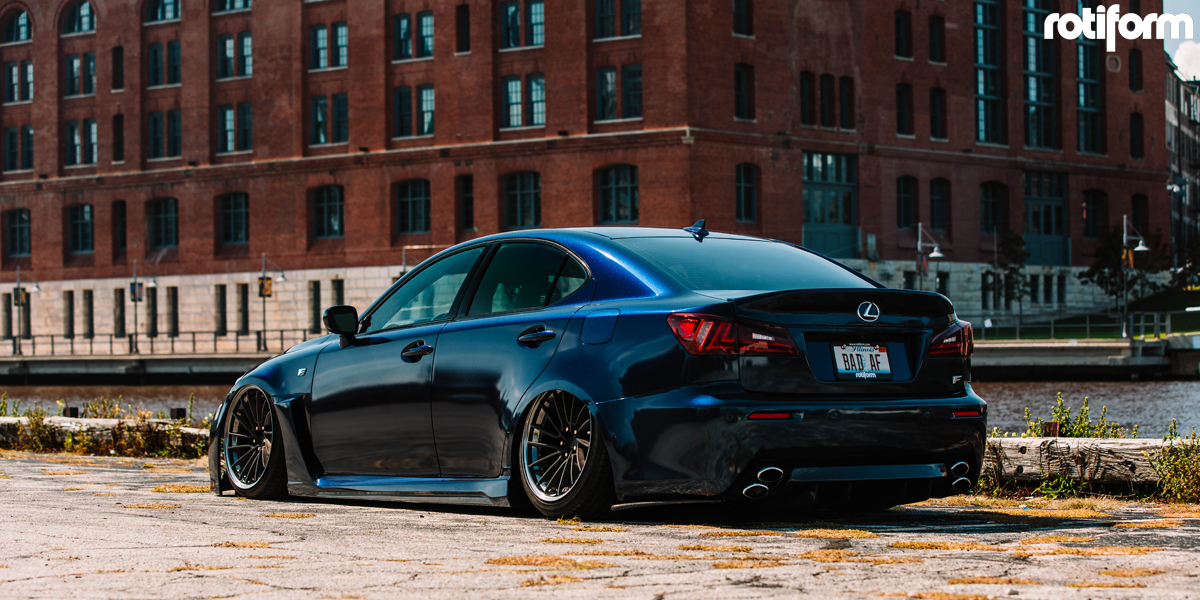 The Lexus IS F may be dead as a high-performance model variant, but this one will be living on for quite some time.
Fitment Specifications
Vehicle: Lexus IS F
Wheels: Rotiform DVO
Wheel Finish: Matte Brushed Candy Black, Polished Gloss DDT lip, Gold hardware
Front Wheels: 19 x 10.0
Rear Wheels: 19 x 11.0
Source: Rotiform