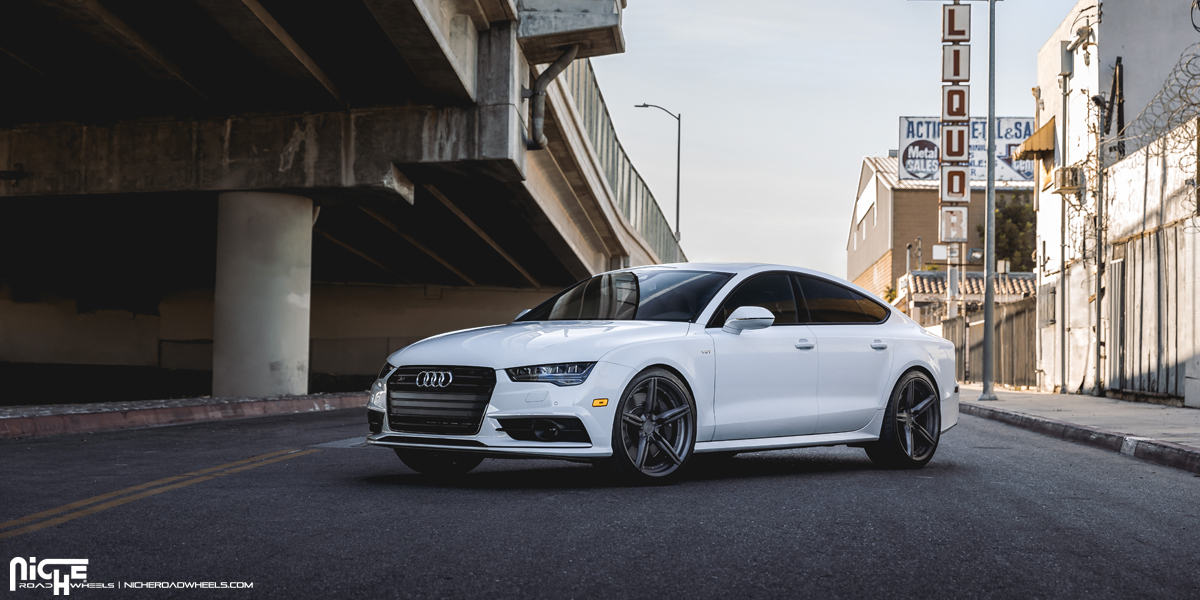 German four-door coupe fun.
The four-door coupe scene is here to stay. Its popularity has spread across almost all automakers, creating sleeker, more stylish cars with sweeping roofs and seamless four-door shapes. One of the more popular four-door coupes has been the Audi A7 model, and this performance-spec S7 with Niche Wheels turns up the heat just a bit more.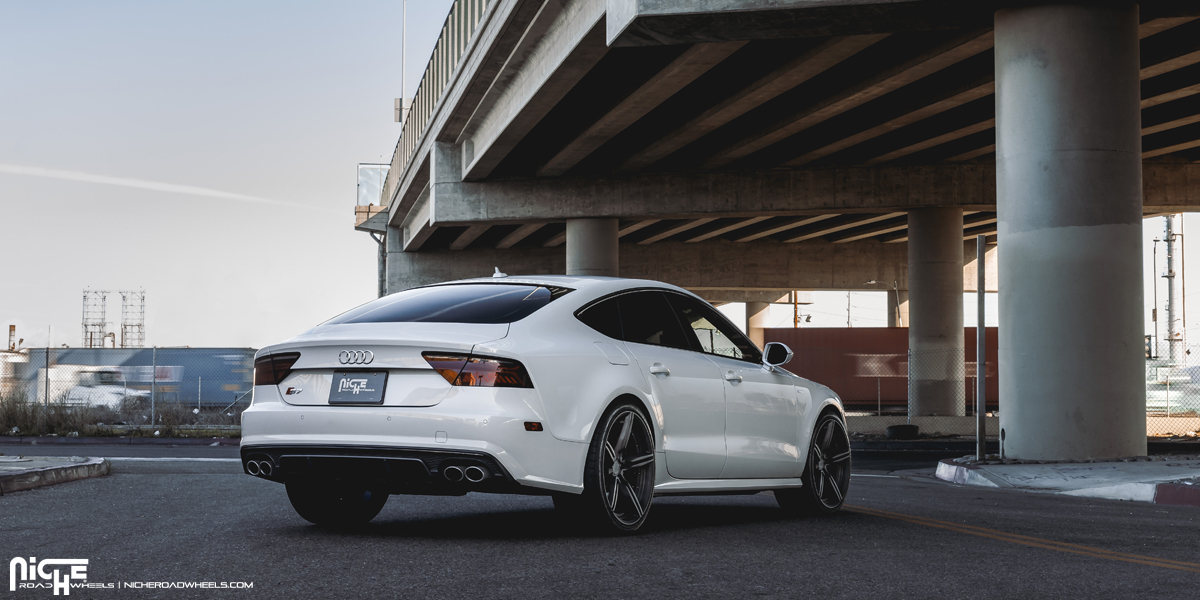 The Audi S7 isn't your average A7 model. It has quite a few new bits and pieces that not only make it look more intimidating and faster, but make it perform better as well. Under the hood, there's a twin-turbocharged 4.0-liter V-8 engine that spits out 414 bhp from 5,500 to 6,400 RPM and 406 lb-ft. of torque from 1,400 to 5,200 RPM. That power is sent through the seven-speed S tronic gearbox to all four Niche Wheels, leading to some pretty impressive acceleration for the mid-size luxury car.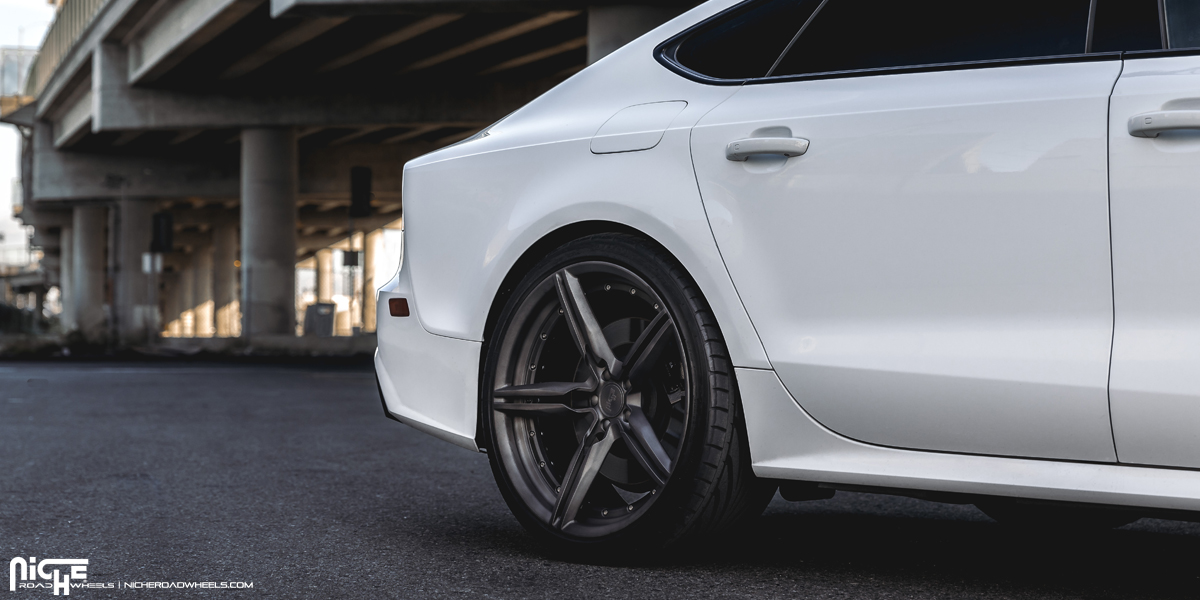 The more aggressive look of the Audi S7 also comes from the sharper-edged face with the new grille and "S7" badge, and splitter sitting beneath. Even the rear sports a more aggressive look with the two sets of dual exhaust outlets on either side of the fascia. In terms of aftermarket visual upgrades, this owner didn't just stop with a new set of Niche Wheels – they tinted the windows and all of the exterior lighting to provide more contrast to the Ibis White paint.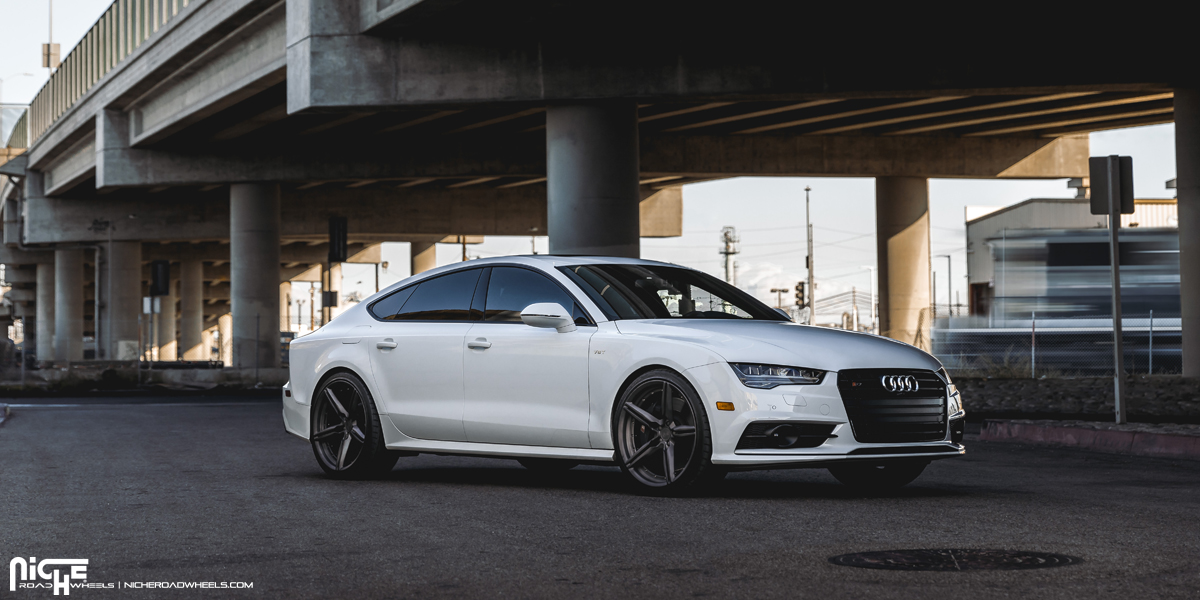 But what really gives this Audi S7 significant road presence is the new set of Niche Revel rims. The five twin-spoke Revel rims have a concave depth and are similar to the OEM styles from Audi, making them the perfect fit on this S7. Each one of these 21-inch Niche Wheels also sport a Matte Double Dark Tint finish that adds more of an eye-catching contrast to the Ibis White paint.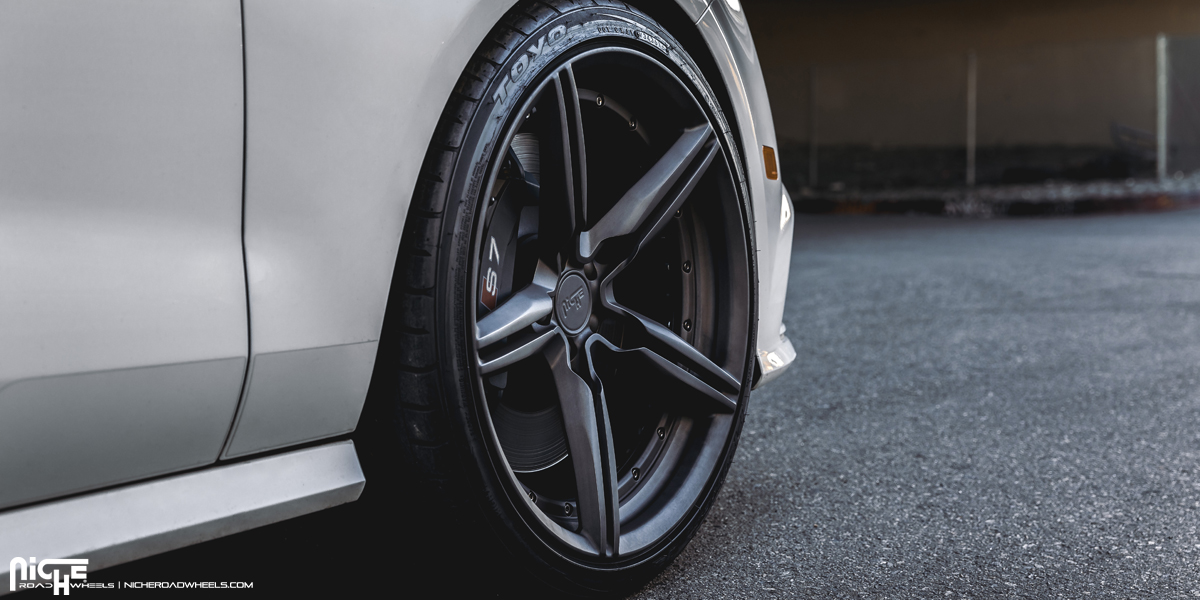 If you're looking for sleek, powerful style, then this Audi S7 with Niche Revel wheels is the perfect way to show off some muscle with confidence.
Fitment Specifications:
Vehicle: Audi S7
Wheels: Niche Revel
Wheel Finish: Matte double Dark Tint
Wheel Diameter: 21 inches
Source: Niche Road Wheels