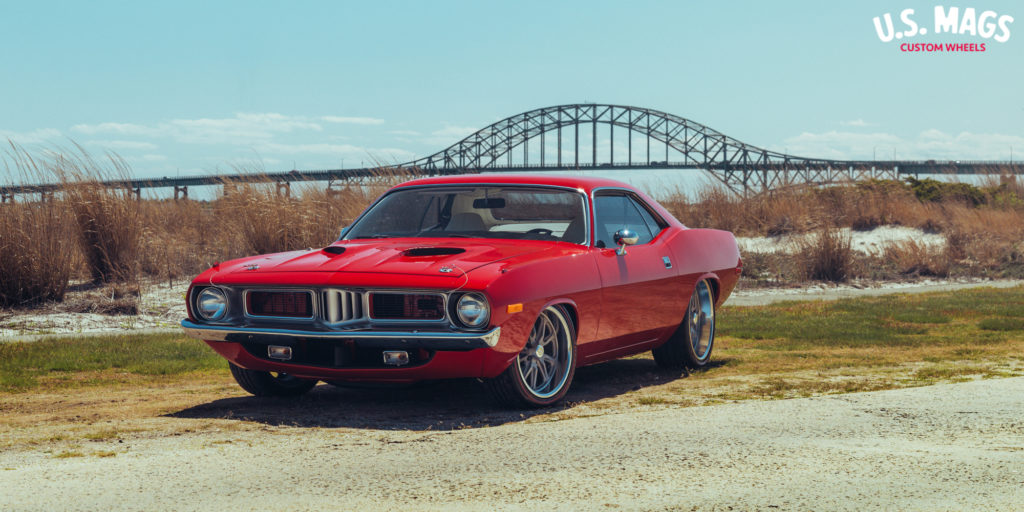 Muscle for the Summer!
There's nothing like tooling around on empty roads in the summer with a thundering muscle car with a massive V-8 engine that's ready to rip someone's face off. That's exactly what this Plymouth Barracuda is looking to do with its US Mags wheels as the weather gets warmer.
The Plymouth Barracuda was born at the start of the muscle car wars between the 'Big Three' automakers of Ford, Chrysler, and GM. There was a horsepower arms race and Chrysler was looking to take on Ford and GM with their arsenal that included the Plymouth Barracuda.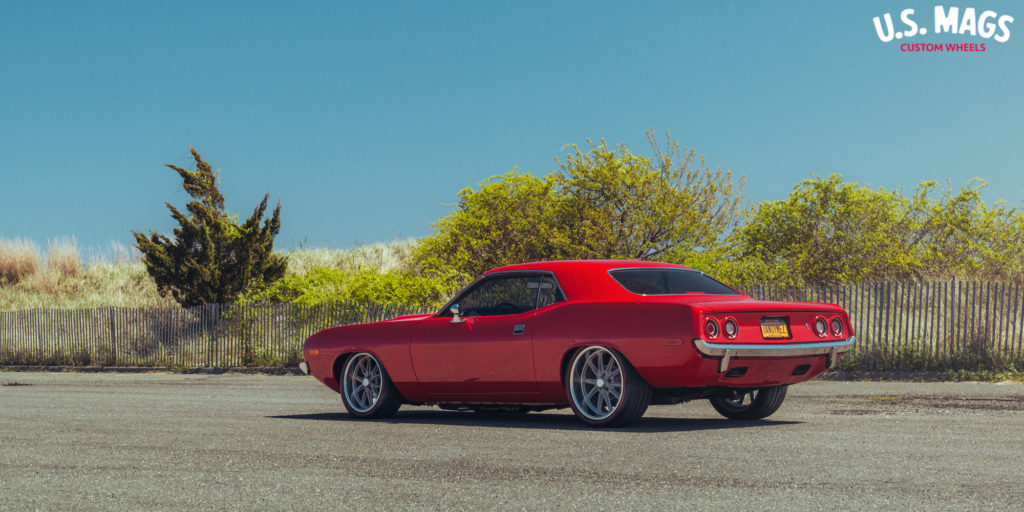 This third-generation Plymouth Barracuda comes packing some serious heat. Beneath the ventilated hood sits a 440-cubic-inch (7.2-liter) V-8 engine that churns out 395 horsepower at 4,700 RPM and 490 lb-ft. of torque at 3.200 RPM for the rear US Mag wheels to try and consume. That, however, is also the stock figure. Here, there's a few extra ponies spinning those tires thanks to a couple of new goodies installed. This vibrant Red Plymouth Barracuda has been slightly lowered to allow the new US Mags wheels to sit just beneath the American sheetmetal.
Making this Plymouth Barracuda the ultimate package is a new set of US Mags Rambler – U111 rims. These US Mags wheels were installed in a staggered fitment and feature a five split-spoke design with a deep lip. Each US Mags Rambler – U111 rim boasts a Textured Gray center with a smooth Diamond Cut lip and a tire with a body-color-matching Red stripe.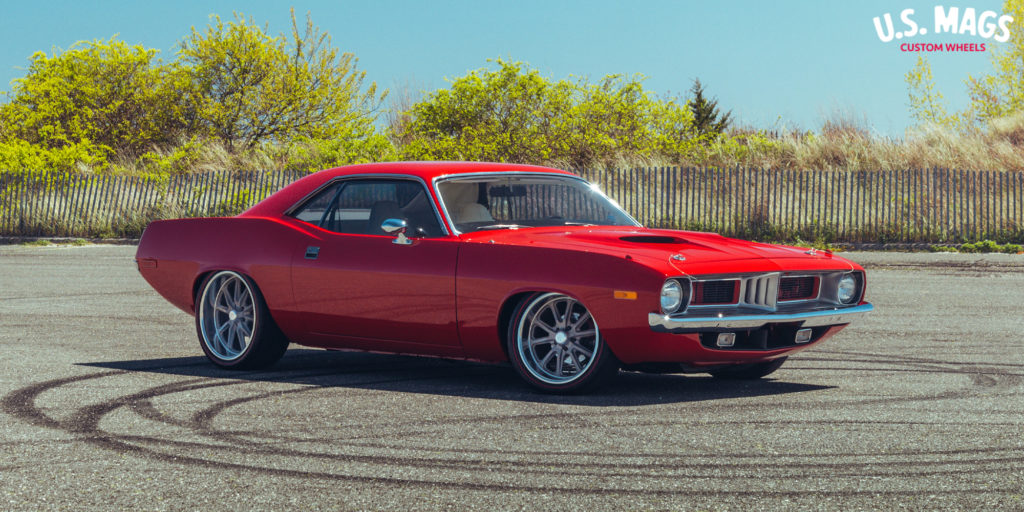 While the Plymouth Barracuda and the entire Plymouth brand as a whole are no longer, you can be rest assured that the name will live on thanks to this Barracuda and its US Mags Rambler – U111 wheels.
Fitment Specifications:
Vehicle: Plymouth Barracuda
Wheels: US Mags Rambler – U111
Wheel Finish: Textured Gray center with Diamond Cut lip
Build Credit: @xtreme631 @sasdesignsny
Source: US Mags