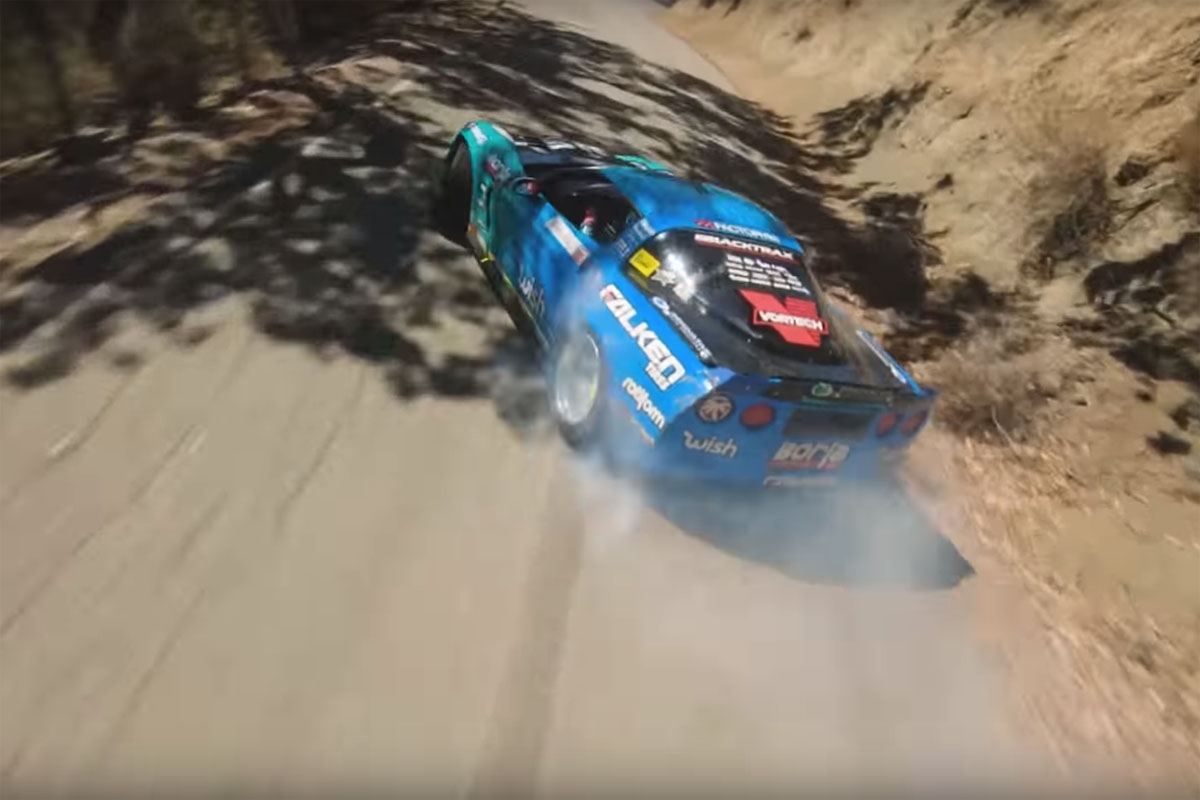 A view of drifting from above.
Matt Field knows a thing or two about going sideways in a car. He's been competing in Formula Drift for quite some time and he's leveled up to a new C6-generation Chevrolet Corvette that he is more than willing to shred some tires and rims with.
And that's exactly what he did in 'Super Vision' with the help of Heave Wave Visual and Airblastr.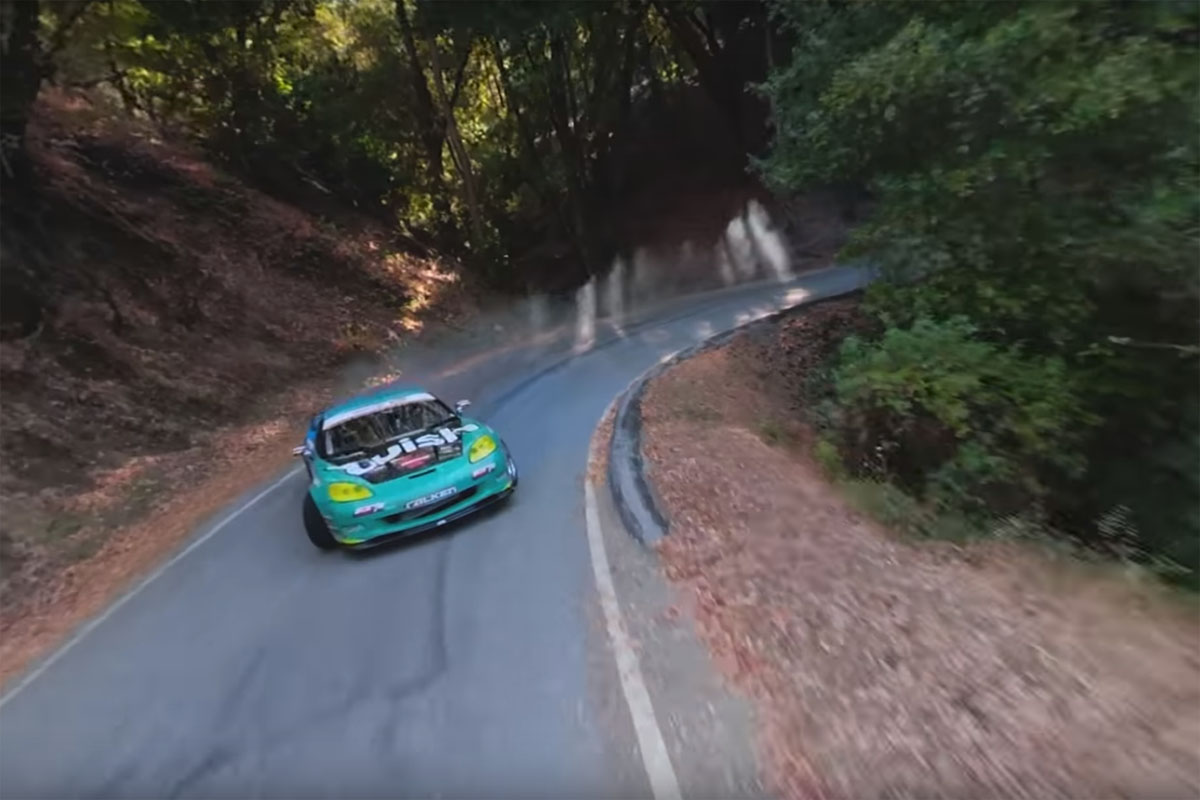 His Chevrolet Corvette isn't exactly stock. Aside from the custom livery and body work, it's packing a supercharged V-8 engine that spits out 1,060 horsepower for the rear tires and rims to try and put to the pavement. As you can see, they often aren't successful in gaining traction.
In 'Super Vision' Matt Field and his Corvette get to take a nice, relaxing drive through a winding canyon road. Of course, all this rubber-melting footage is captured on drones as those tires and rims turn into smoke.
The drone work and photography is second-to-none here, as the flying cameras are able to duck through trees and fly right above the pavement before rocketing to the sky – all as Field is shredding tires and rims on the winding road.
Enjoy the views.
Source: HeatWaveVisual YouTube