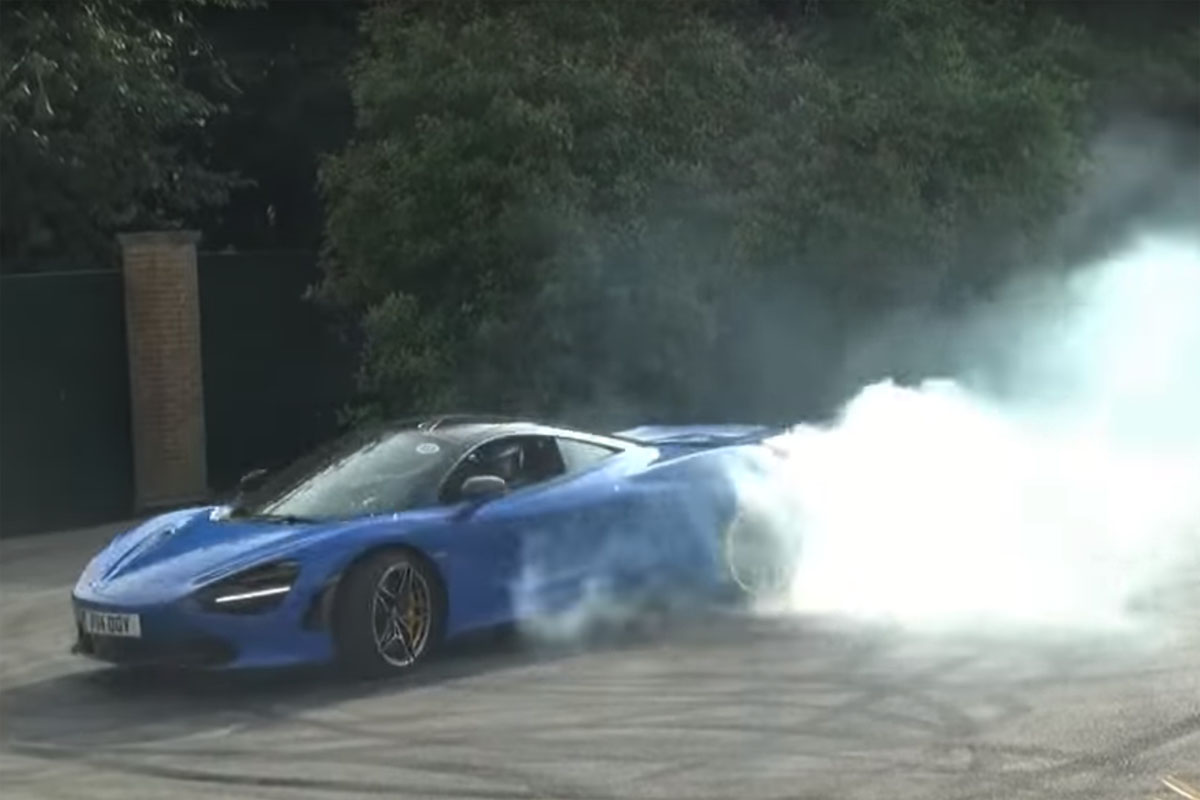 Now that's how you have fun.
The Goodwood Festival of Speed is one of the greatest automotive events in the world. The annual weekend event happens in the early summer and features all kinds of vehicles from the past, present, and even the future. Here, supercars, racers, and everything in between let it all out. And this McLaren 720S shredding through its rims and tires is a prime example of why it's so fun.
This Paris Blue McLaren 720S is a pretty futuristic-looking exotic that's at the top of the exotic car game. The performance from its twin-turbocharged 4.0-liter V-8 engine is more than enough to light those rear rims and tires up and propel it to 62 mph from rest in just 2.9 seconds.
A total of 710 bhp at 7,000 RPM and 568 lb-ft. of torque at 5,500 RPM is available for the rear rims and tires to consume through a seven-speed dual-clutch transmission. The technology used here and in the active aerodynamics is enough to make this super car one of the best performers currently on the road.
At the Goodwood Festival of Speed, this McLaren 720S was not afraid to give the spectators a show that will not soon forget. The driver went into the drift/burnout pit and stepped on the throttle to turn those rims and tires into a cloud of smoke. Afterwards, they sped through the hillclimb course to cap off a brilliant weekend.
Looks like a good time to us.
Source: alexsmolik