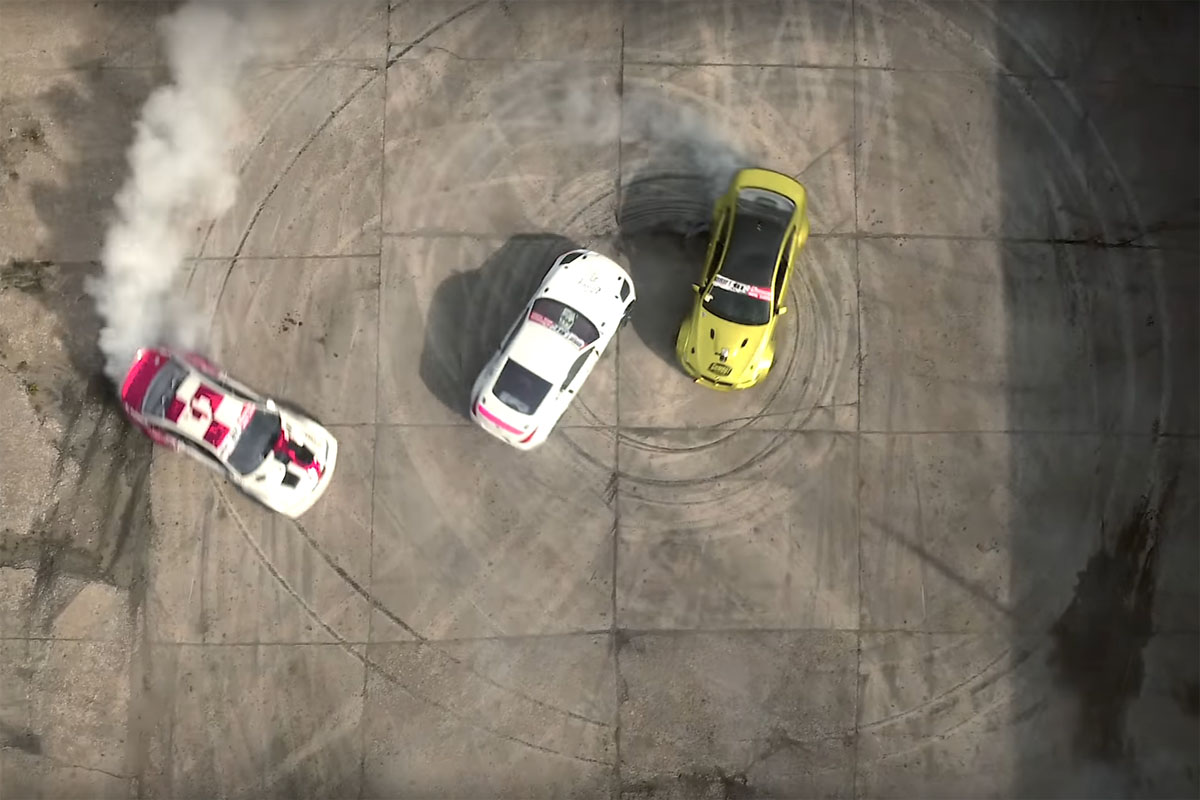 A Cold War Latvia Drift Special.
The Cold War was a time of serious tensions around the globe with the Soviet Union. Their reach extended around the globe and their military presence was felt. This abandoned missile base in Latvia is just one of many examples still around of what the Soviet Union once was. Today, it was home to a group of drifters who absolutely shredded their rims and tires on it.
The group of three included Ryan Tuerck, Kristaps Bluss, and Matt Powers – each of whom know more than a thing or two about absolutely destroying some rims and tires while drifting. The three of them brought their spec-ed-out machines to put down the rubber and have fun.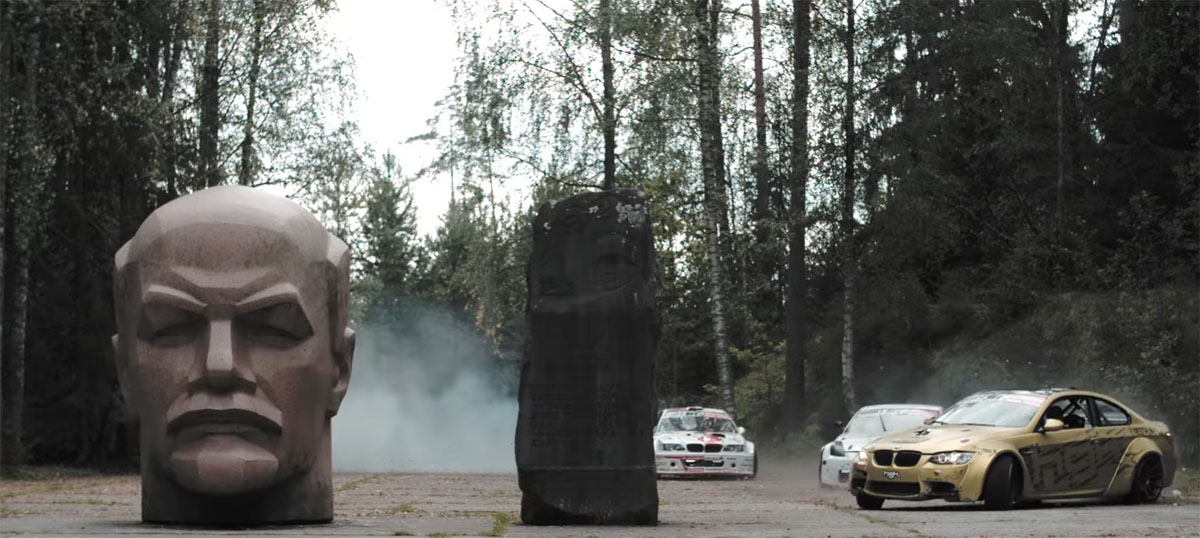 Tuerck came with a supercharged E92 BMW M3 packing an 800-horsepower V-8 engine. Bluss also had an M3, but an E46-generation model with a supercharged V-8 engine putting down 950 horsepower to the rear rims and tires. Finally Powers brought the JDM representation with a Nissan 350Z powered by a twin-turbocharged V-8.
That's some serious performance for any track, let alone an abandoned Soviet missile base in Latvia. The trip spun their rear rims and tires to generate all kinds of smoke and slide around the cracked and dusty asphalt and concrete of the former military base.
These tire-shredding drifters have shown how the mighty have fallen.
Source: Donut Media