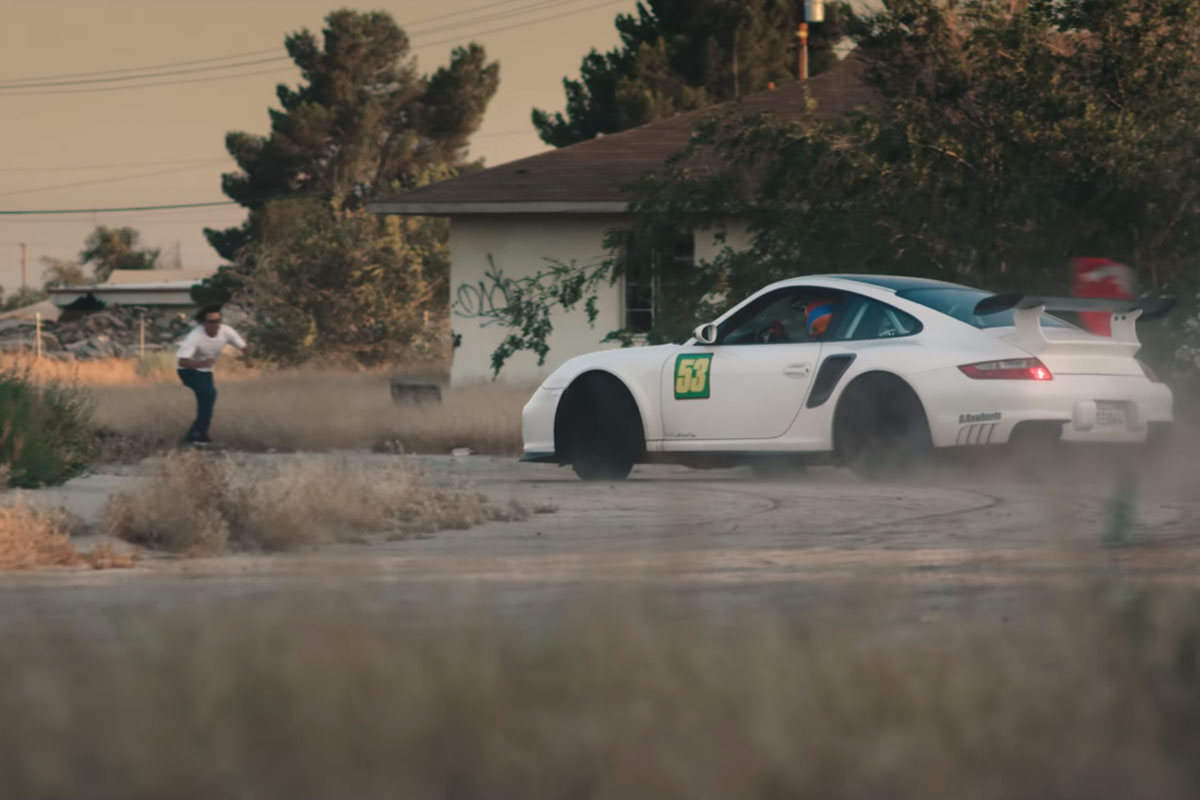 Making video games a reality.
We all love video games and the guys at DRMBROTHERS have been able to work their magic and make virtual reality a reality. Their latest video has all the good stuff from skateboarding to a Porsche 911 shredding through tires with its aftermarket wheels on an abandoned Air Force base for fun.
This short film called 'Cheat Code' stars professional driver, David Rawberts, and professional skater, Stone Hendrikx, riding through the abandoned Air Force base in Victorville, California. Their goal: collect all of the "S.K.A.T.E." letters throughout the ghost town course while armed with a skateboard and a BBi Autosport Porsche 911 nicknamed "StreetCup".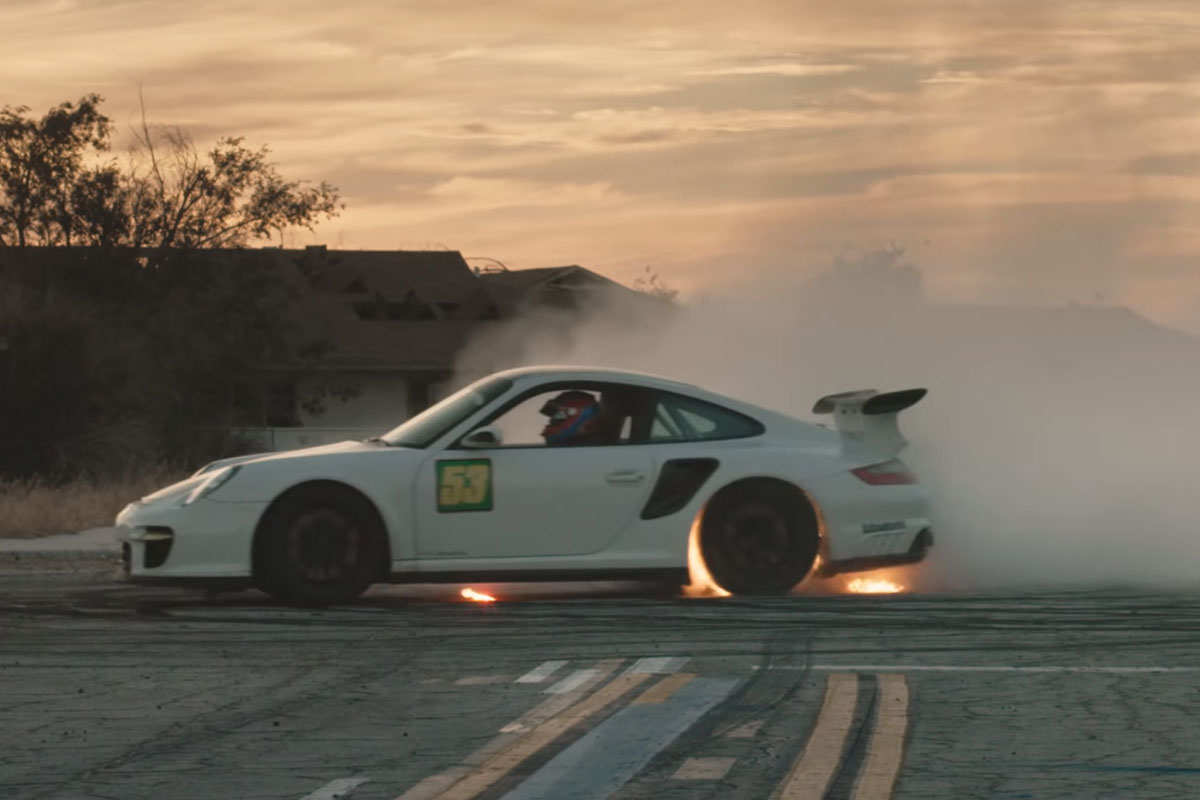 The challenge is similar to that in the video game, Tony Hawk's Pro Skater 4, and sees the two pros doing some pretty crazy stunts to collect all five letters.
Rawberts is in the cockpit of a 997-gen Porsche 911 that likely started off as a 911 Turbo model. It has since been transformed by BBi Autosport into the "StreetCup" that features a newly-built 3.8-liter flat-six engine producing over 850 horsepower for the rear aftermarket wheels with a 9,000 RPM redline and a sequential gearbox.
Rawberts does what we would all do and drift and drive the absolute hell out of the 911 and spin those aftermarket wheels around corner like a pro. Hendrix, on the other hand, can be seen doing some pretty cool tricks and even skating across the roof of an abandoned house as the collect each letter.
The ending, of course, is the best part with Rawberts drifting and getting the "E" while spinning his aftermarket wheels and tires as they erupt in flames and smoke.
Source: DRMBROTHERS Youtube