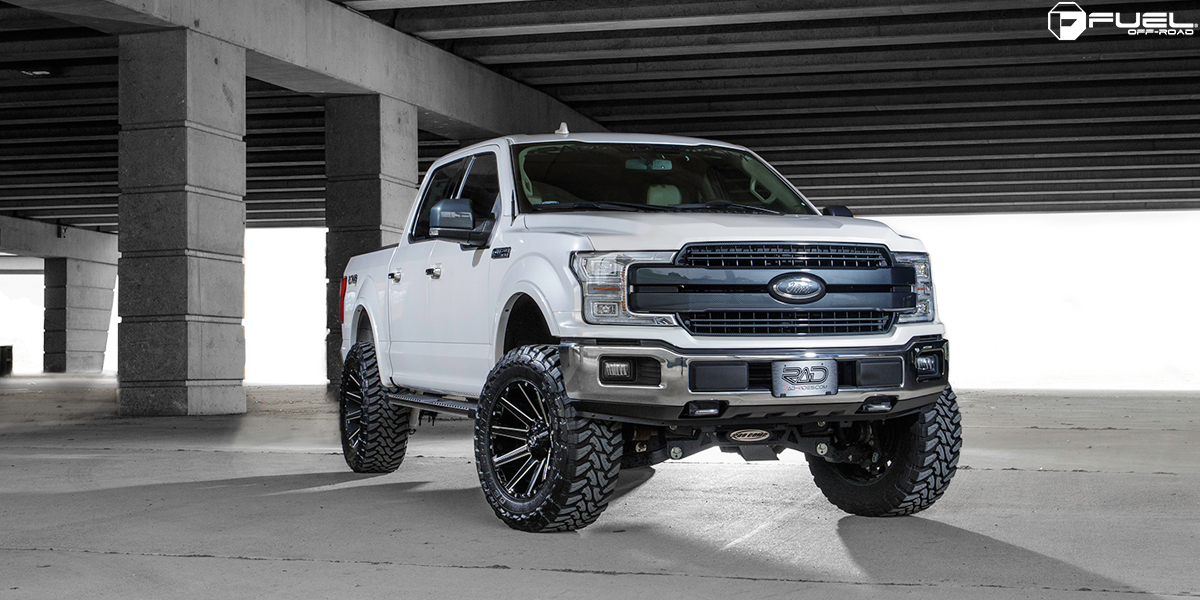 Making an impact.
Trucks, just like the rest of the automotive industry, are continuously evolving with the latest technology, and their designs reflect that. The new facelifted version of the Ford F-150 showcases the brand's dedication to innovation and technology while keeping its tough and rugged capability. This bad boy has a bit more testosterone thanks to some upgrades including a new set of Fuel Wheels.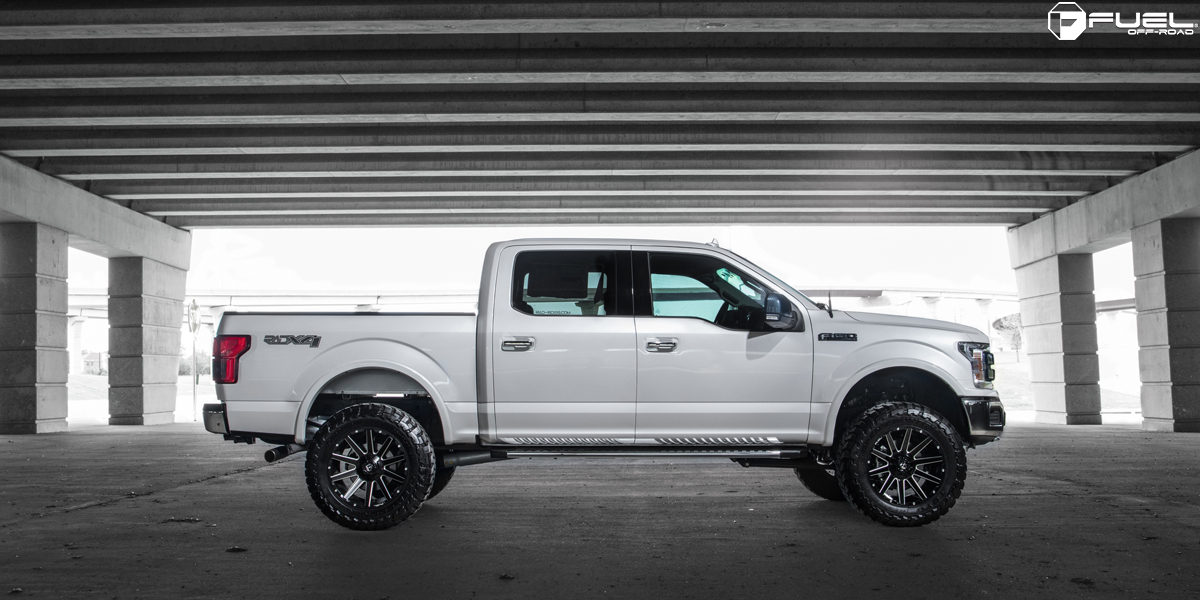 This Ford F-150 comes packed with all the latest and greatest goodies that you could ask for in a full-size pickup truck. Under the hood there's a meaty 5.0-liter V-8 engine that spits out 395 horsepower at 5,750 RPM and 400 lb-ft. of torque at 4,500 RPM for the rear Fuel Wheels. That's sent through an efficient, new 10-speed automatic gearbox that not only saves fuel but also optimizes performance.
This beast of a machine features a monochromatic exterior color scheme. Its White body is contrasted by chrome highlights with the trim, running boards, and more. A smooth carbon-like Black adorns the side mirrors and front grille, matching the new Fuel Wheels that sit below.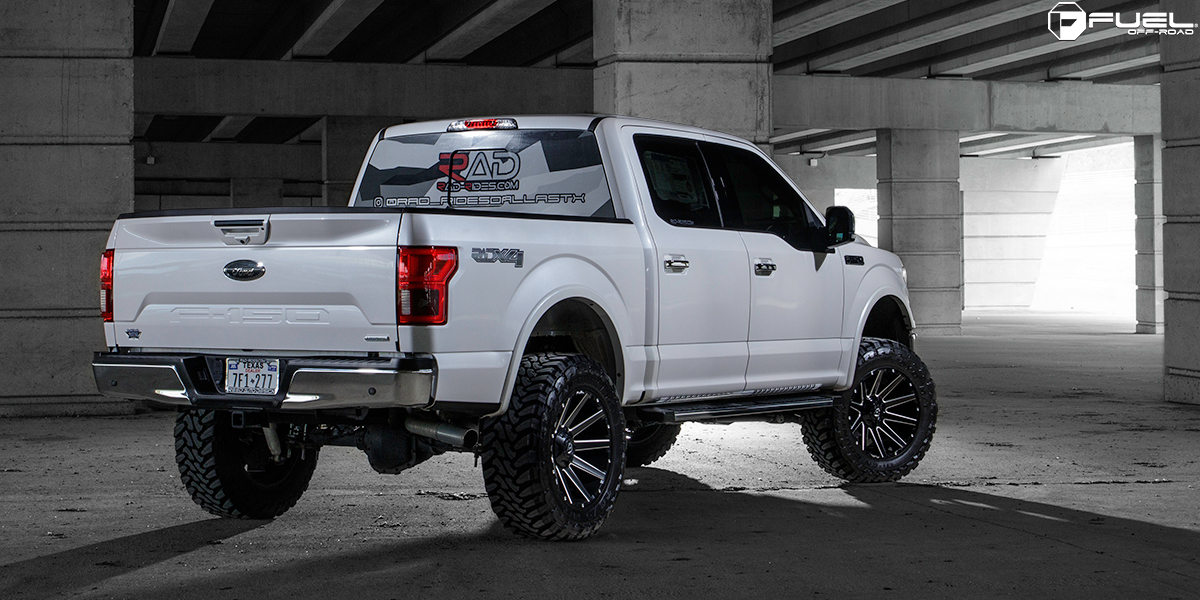 Beneath the lightweight aluminum body of the Ford F-150 sits a new 6.0-inch lift kit that raises the ride height considerably and allows for more travel for the Fuel Wheels while off-roading and overcoming obstacles.
The stars of the show are the new Fuel Contra – D615 rims. These concave, multi-spoke wheels feature a Gloss Black and Milled finish that matches the color scheme of the F-150 perfectly. The new 20 x 10.0 setup is equipped with new 35 x 12.50 R20 tires that are made for traction while off-roading.
This Ford F-150 may be the new thing on the block but it's the new suspension lift and Fuel Contra – D615 rims that really set it apart from the pack.
Fitment Specifications:
Vehicle: Ford F-150
Wheels: Fuel Contra – D615
Wheel Finish: Gloss Black/Milled
Wheel Size: 20 x 10.0
Tire Size: 35 x 12.50 R20
Suspension: 6.0-inch lift
Source: Fuel Offroad
Build Credit: RAD-RIDES Garland, TX