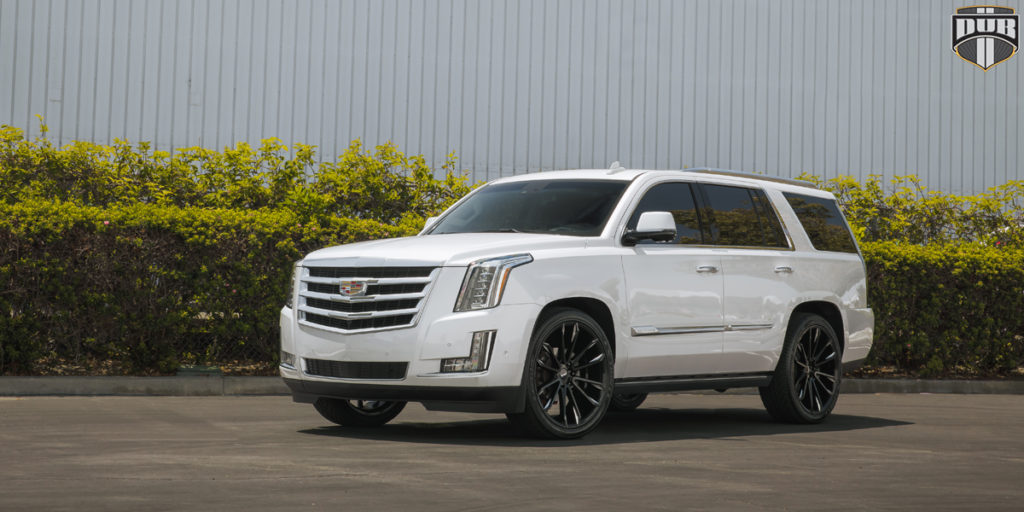 Riding with prestige.
The Cadillac Escalade is one the premier full-size luxury American SUVs on the market and it's made quite the name for itself as a capable vehicle. It has power, style, presence and prestige. Throw on new DUB Wheels like this Cadillac Escalade, and you have yourself a winner on the boulevard.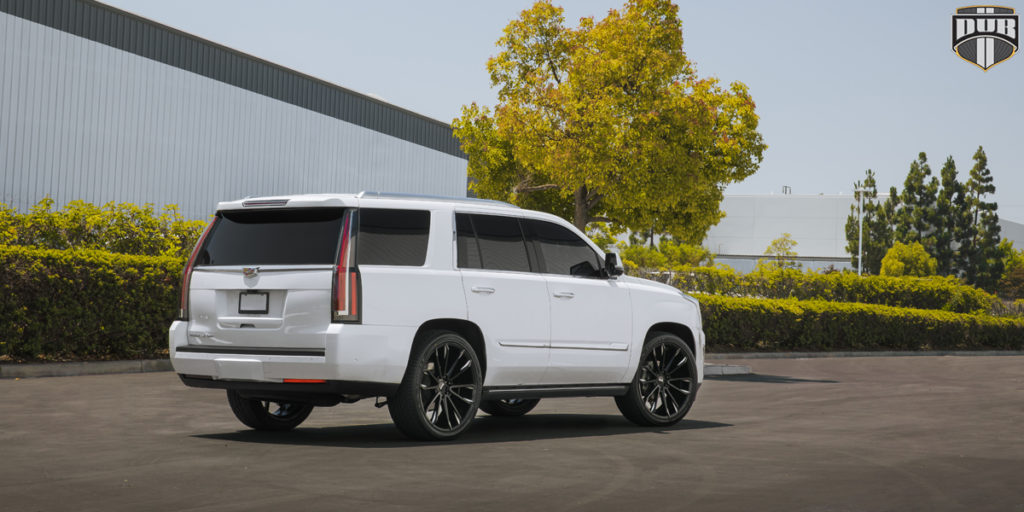 The Escalade is a classic American SUV in the fact that it's a truck-based platform using a fat V-8 engine to power the rear- or all four wheels. Here, the fourth-generation model comes packed with GM's EcoTec3 6.2-liter naturally-aspirated V-8 engine that produces 420 horsepower and 460 lb-ft. of torque for the rear DUB Wheels to put to the pavement. That power is sent through a 10-speed automatic gearbox which allows for greater fuel efficiency and power delivery than the previous transmission options.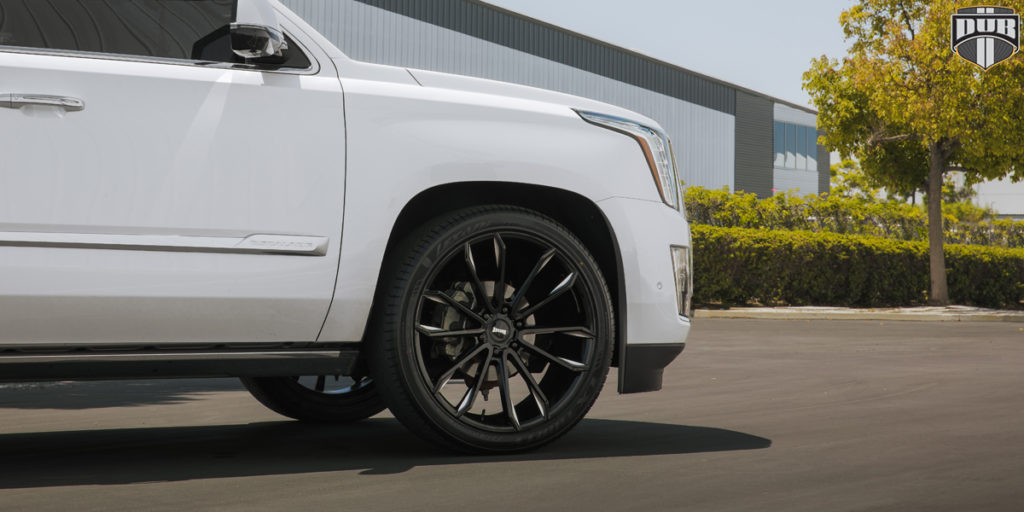 Not much has really been done to this Cadillac Escalade in terms of visual modifications. Then again, what really needs to be done to make it better besides maybe adding in a new set of DUB wheels? Here, the owner opted to have a dark window tint applied to all windows to hide occupants from prying eyes.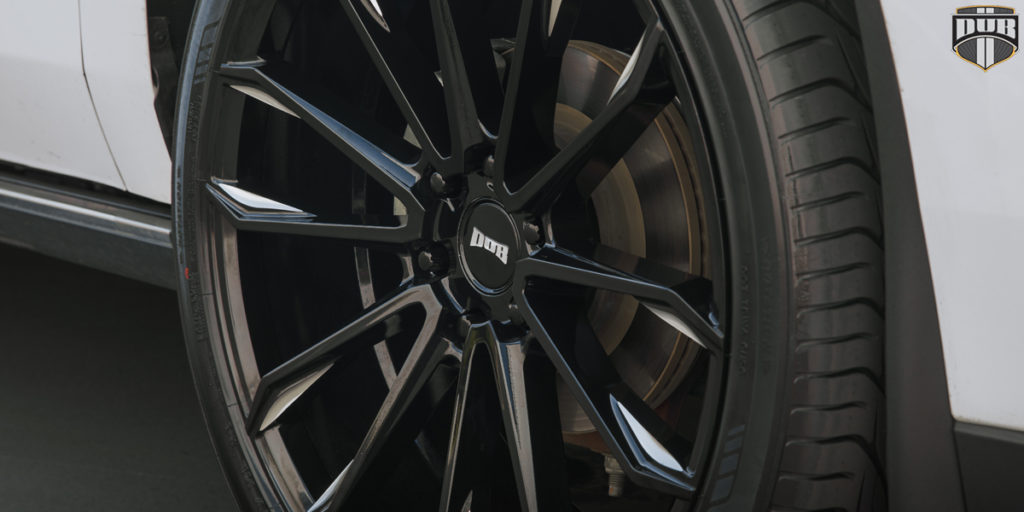 This fitment stars an XXL-size set of DUB Clout – S252 rims at the front and rear axles that sit neatly beneath the fenders for a clean and almost OEM like look. Here, the new DUB Wheels were installed in a large 24 x 10.0 size at the front and rear and feature a six twin-spoke design that works well with the Escalade's design language. Each DUB Clout – S252 rim also sports a Gloss Black and Milled finish that contrasts the factory color scheme perfectly.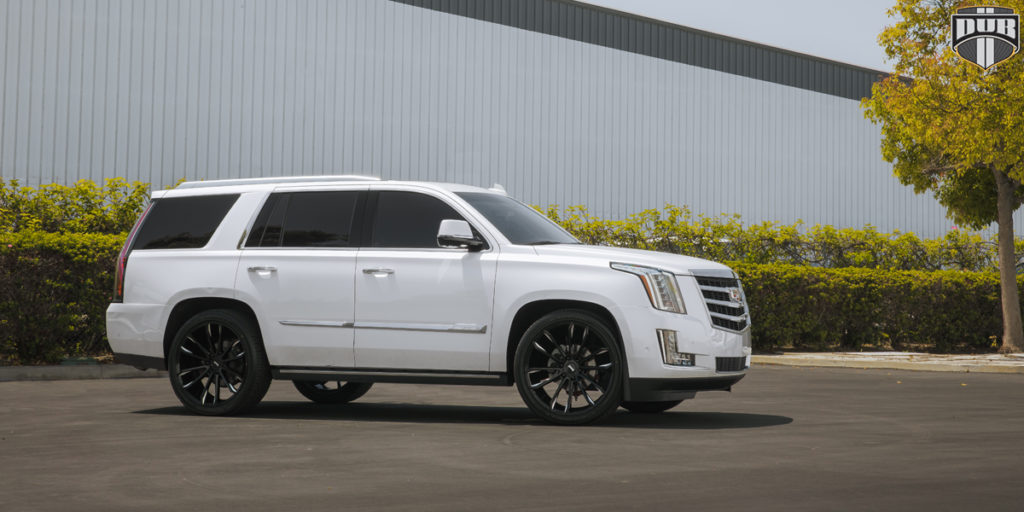 This Cadillac Escalade may not have a crazy list of modifications, but the new DUB Clout – S252 wheels make their impact known by serving up a prestigious presence for the American luxury SUV.
Fitment Specifications:
Vehicle: Cadillac Escalade
Wheels: DUB Clout – S252
Wheel Finish: Gloss Black and Milled
Wheel Size: 24 x 10.0
Source: DUB
Credit: @kues0