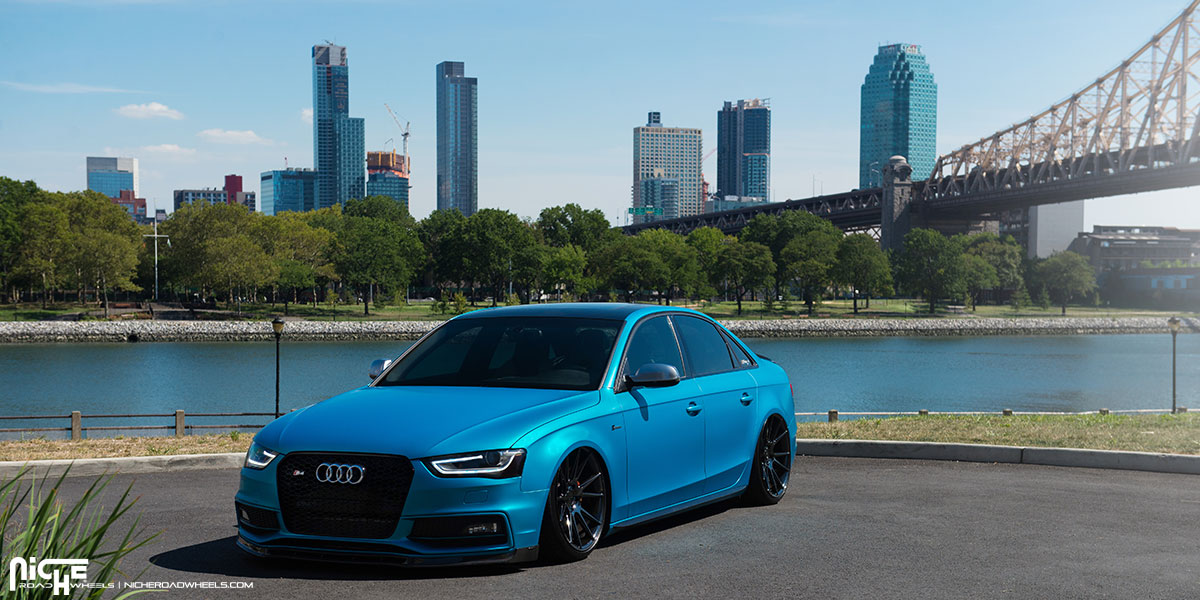 Blue beauty.
While the BMW 3-Series grabs headlines for being a sports sedan, the Audi S4 is quietly lurking in the shadows with its supercharged V-6. This vibrant blue beauty doesn't just slay in the performance department but also in terms of styling thanks to its slick new wrap and its Niche Wheels.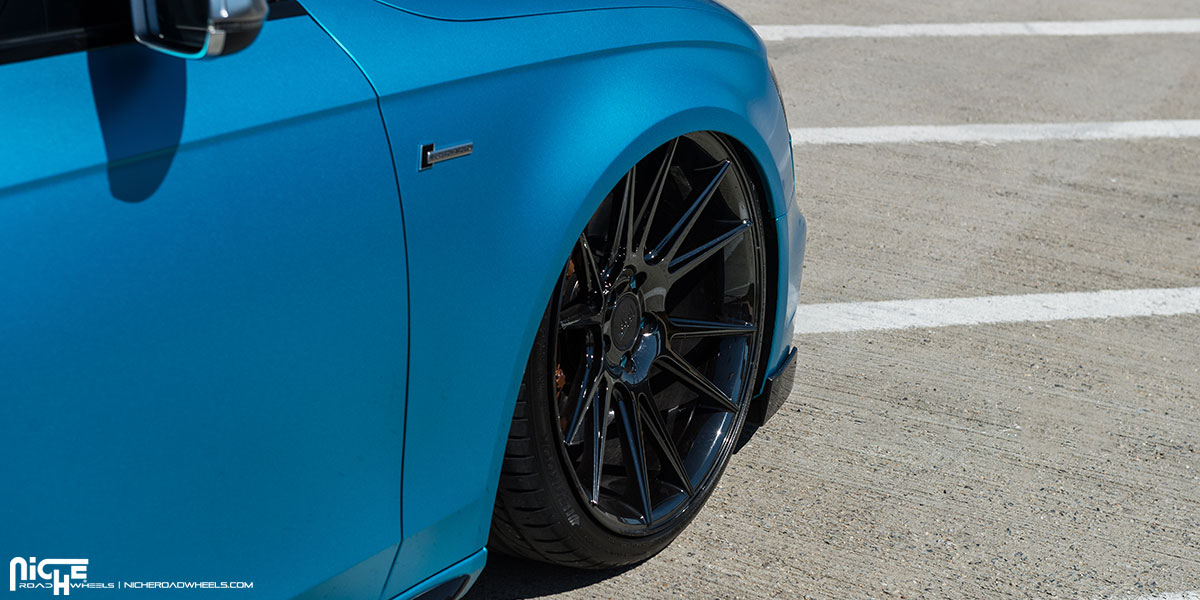 While it's not going to blow the doors off a super car, the 3.0-liter supercharged V-6 hiding under the blue hood of the Audi S4 is anything but a slouch. It sends a healthy 333 horsepower to all four Niche Wheels, boosting it to 60 mph from rest in a respectable 4.9 seconds.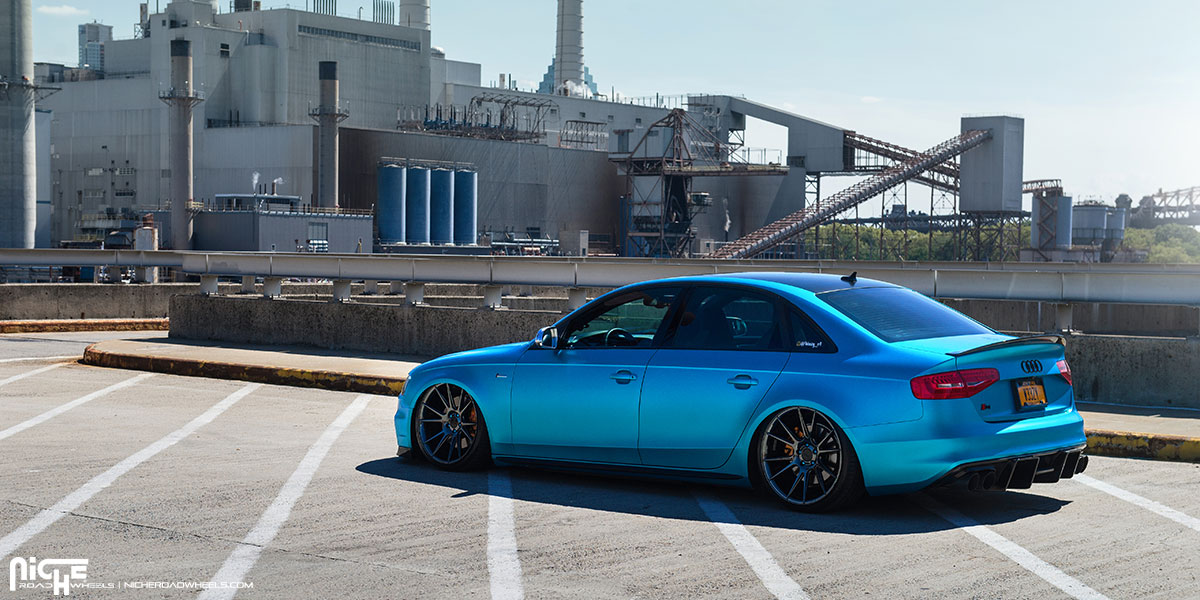 This Audi S4 focuses a bit more on styling, however. The factory paint was covered up in a dazzling blue wrap with a smooth satin finish that allows it to shine in the sun. To contrast, black highlights can be seen throughout from the headlights, badging, and grille, to the new Niche Wheels.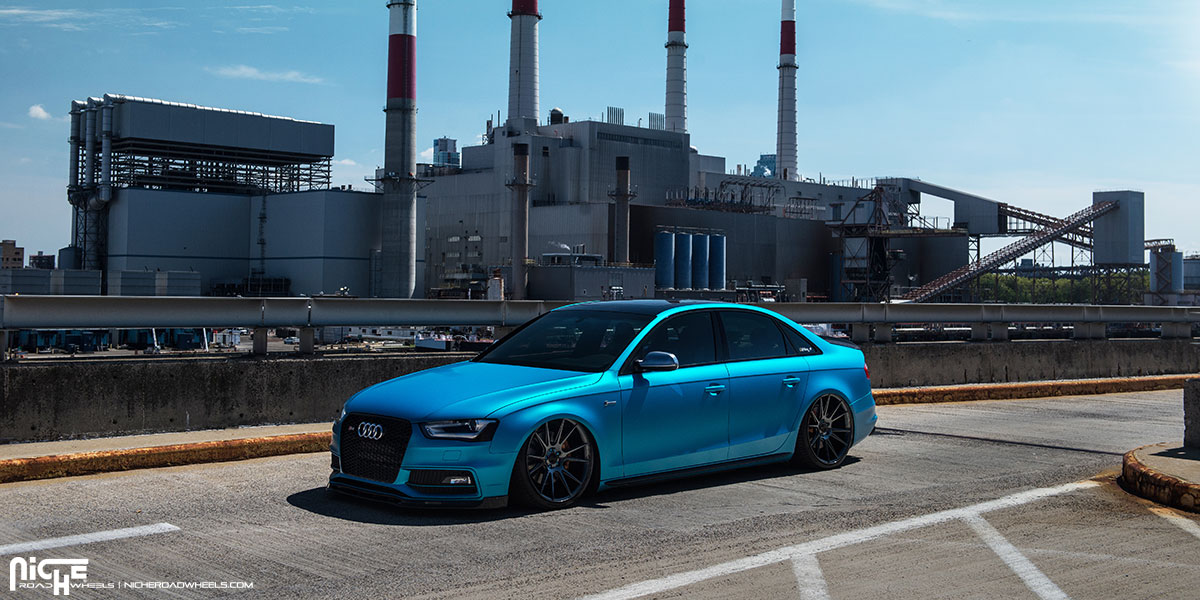 With the body dazzling in the sun's rays, the suspension does its job by cutting down on the ride height as much as possible and allowing the Niche Wheels to sit neatly tucked inside the fenders. That, required the liners to be removed and other modifications to be made for the low stance.
For this application, the Niche Vicenza – M154 rims were given a Black Chrome finish to add a bit of contrast to the German sport sedan. The 20 x 10.0 front and rear rims also wear 255/30 ZR20 Hankook Ventus V12 EVO2 K120 tires that are designed to provide generous grip with a supple ride quality.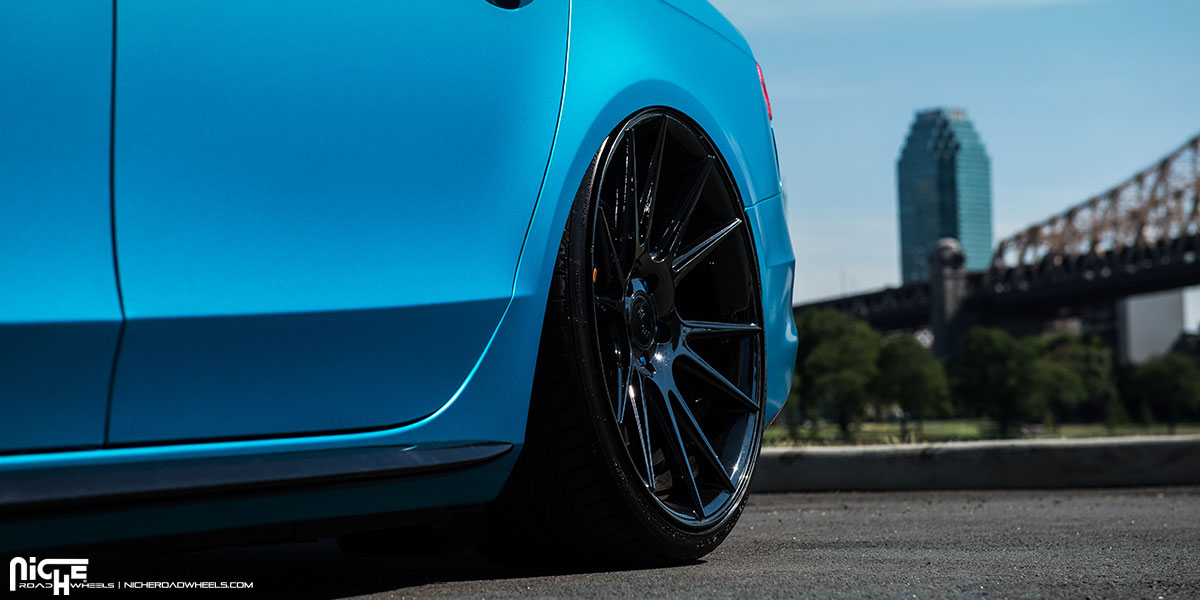 While others may be swooning over the BMW 3-Series, this Audi S4 will be stunning in the sun with its new Niche Vicenza – M154 wheels, its custom stance, and blue wrap.
Fitment Specifications:
Vehicle: Audi S4
Wheels: Niche Vicenza – M154
Wheel Finish: Black Chrome
Wheel Size: 20 x 10.0
Tires: Hankook Ventus V12 EVO2 K120
Tire Size: 255/30 ZR20
Photography Credit: @weezy_s4