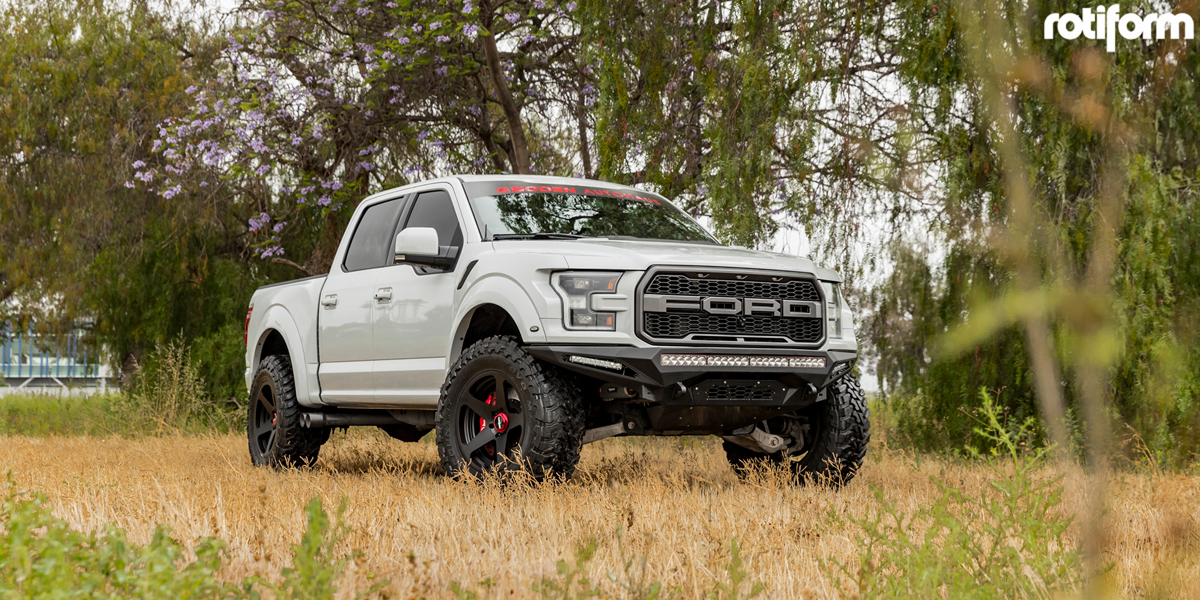 Ready for some off-roading.
The Ford F-150 is a more than capable off-roader. Heck, the F-150 Raptor is arguably one of the best off-road trucks that you can buy on the market. This is more than your standard F-150 Raptor and it's more than ready to take on some hardcore all-terrain obstacles with its new upgrades and Rotiform Wheels.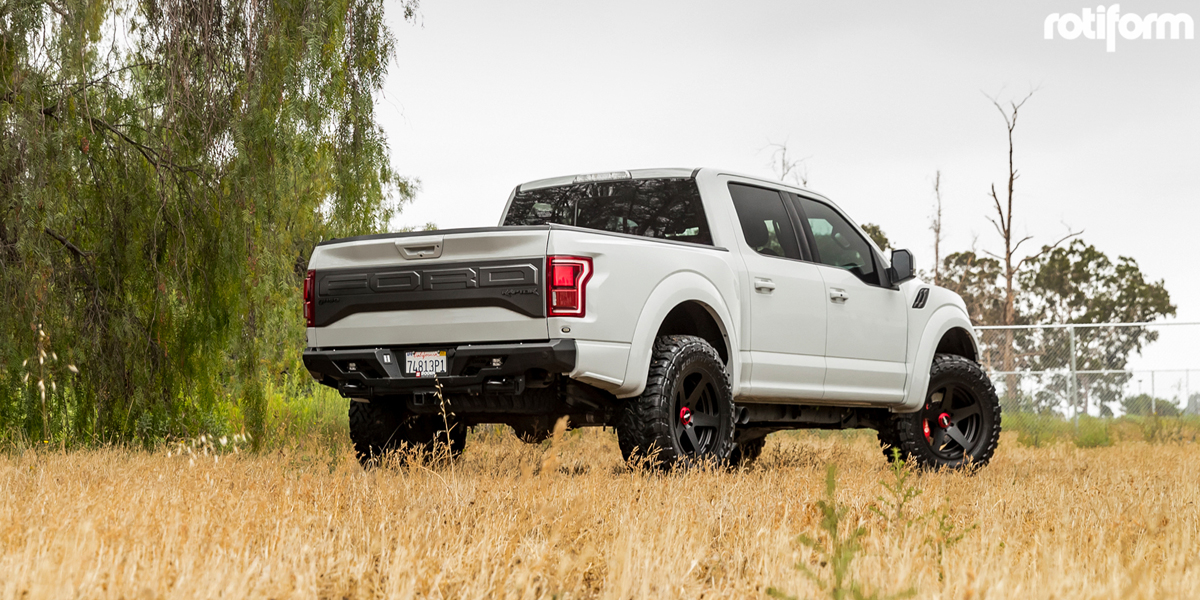 The Ford F-150 Raptor is already impressive from the factory having been born and bred from Trophy Trucks and endurance off-road racing in competitions such as the Baja 1000 and more. Here, a 3.5-liter EcoBoost twin-turbocharged V-6 churns out 450 horsepower at 5,000 RPM and 510 lb-ft. of torque at 3,500 RPM. That's sent through a 10-speed automatic gearbox to all four Rotiform Wheels for some unbelievable acceleration and power.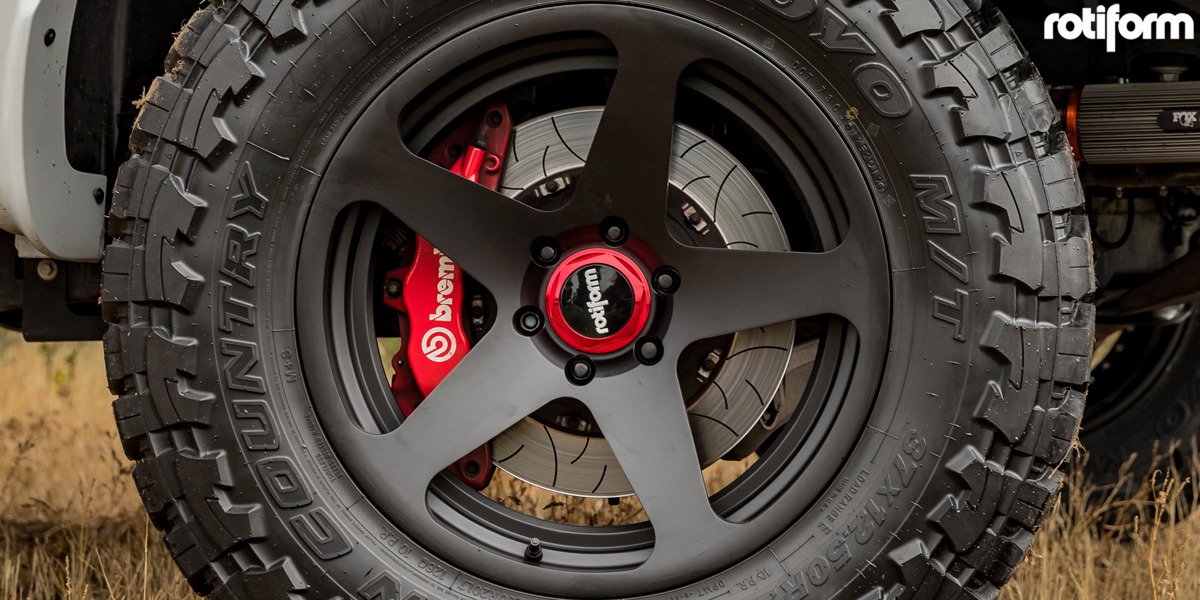 This bad boy also benefits from a new pair of front and rear bumpers with the former boasting LED lights for those late nights on the trails. There's also a new suspension that makes room for the new Rotiform wheels and the beefy tires surrounding them. As an added bonus, fat Brembo calipers grab down on slotted brake rotors for better stopping power.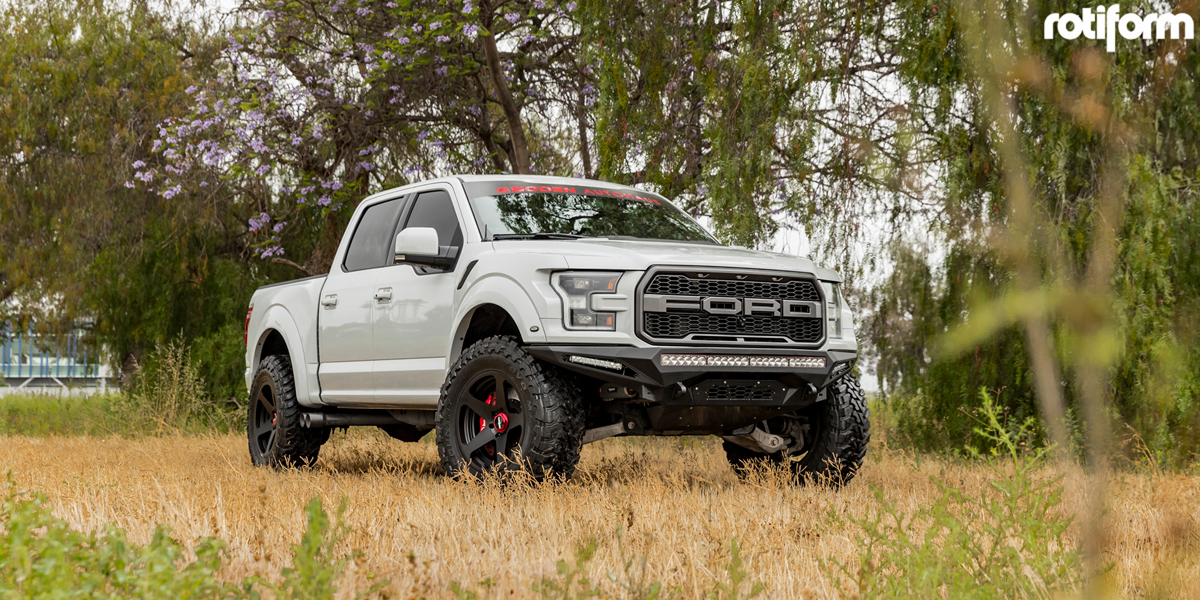 This Ford F-150 Raptor also gained a new set of Rotiform ROC-OR rims. These new Rotiform Wheels feature a classic five-spoke design with a concave profile and color-matched hardware details. At the front and rear, the new Matte Black Rotiform ROC-OR rims measure 20 x 10.0 with 37 x 12.50 R20 Toyo Open Country M/T tires grabbing any kind of terrain that gets in their path.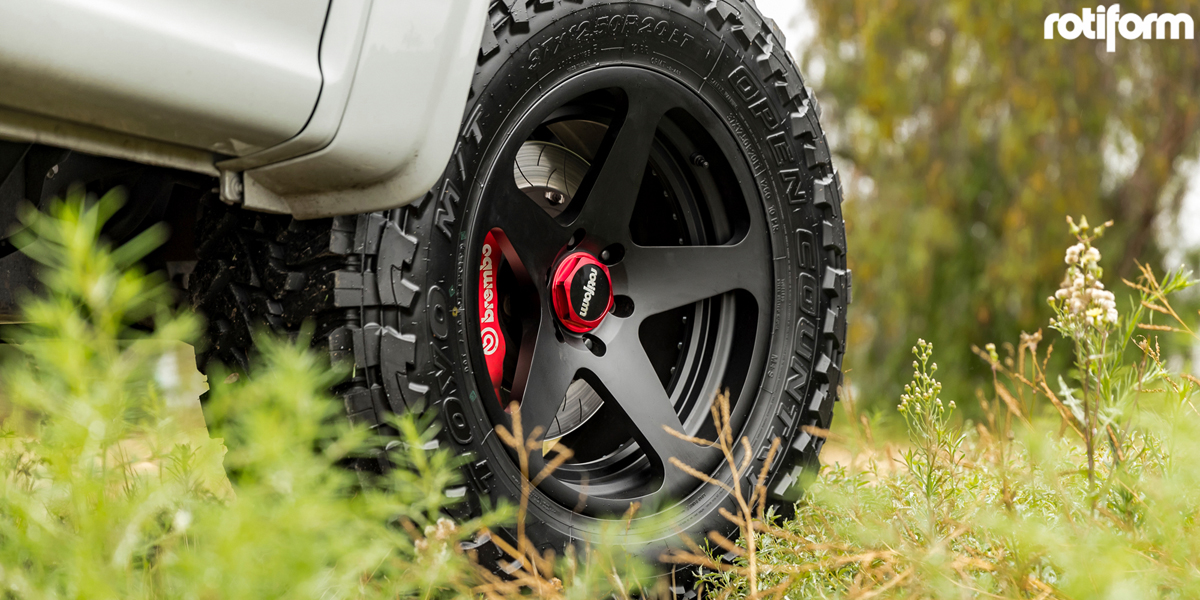 For a truck that was bred for off-road racing and performance, this Ford F-150 Raptor on Rotiform ROC-OR rims is the perfect way to enjoy the trails.
Fitment Specifications:
Vehicle: Ford F-150 Raptor
Wheels: Rotiform ROC-OR
Wheel Finish: Matte Black
Wheel Size: 20 x 10.0
Tires: Toyo Open Country M/T
Tire Size: 37 x 12.50 R20
Build Credit: @boden_autohaus / @shecks
Source: Rotiform