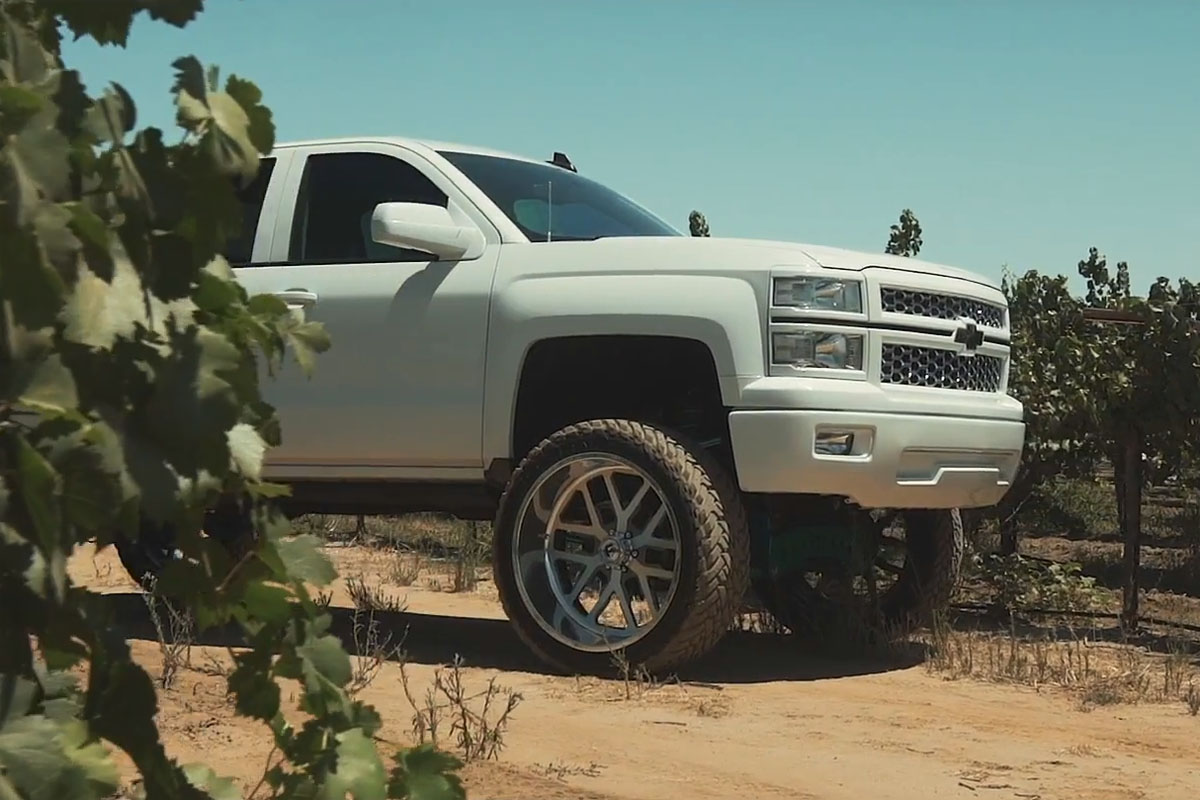 Lifted with Style.
The Chevrolet Silverado is a pretty versatile truck that's capable of getting all kinds of work done and serving up a relatively comfortable ride. While work may be its main function, some prefer to go the route of style like this big, brawny machine. This Chevrolet Silverado is lifted, has new Fuel Wheels, and is quite the looker.
Power is always on tap with the Chevrolet Silverado and this bad boy is no different. The factory 6.2-liter EcoTec3 6200 V-8 engine churns out a meaty 420 horsepower at 5,600 RPM and 460 lb-ft. of torque at 4,100 RPM for the Fuel Wheels to consume.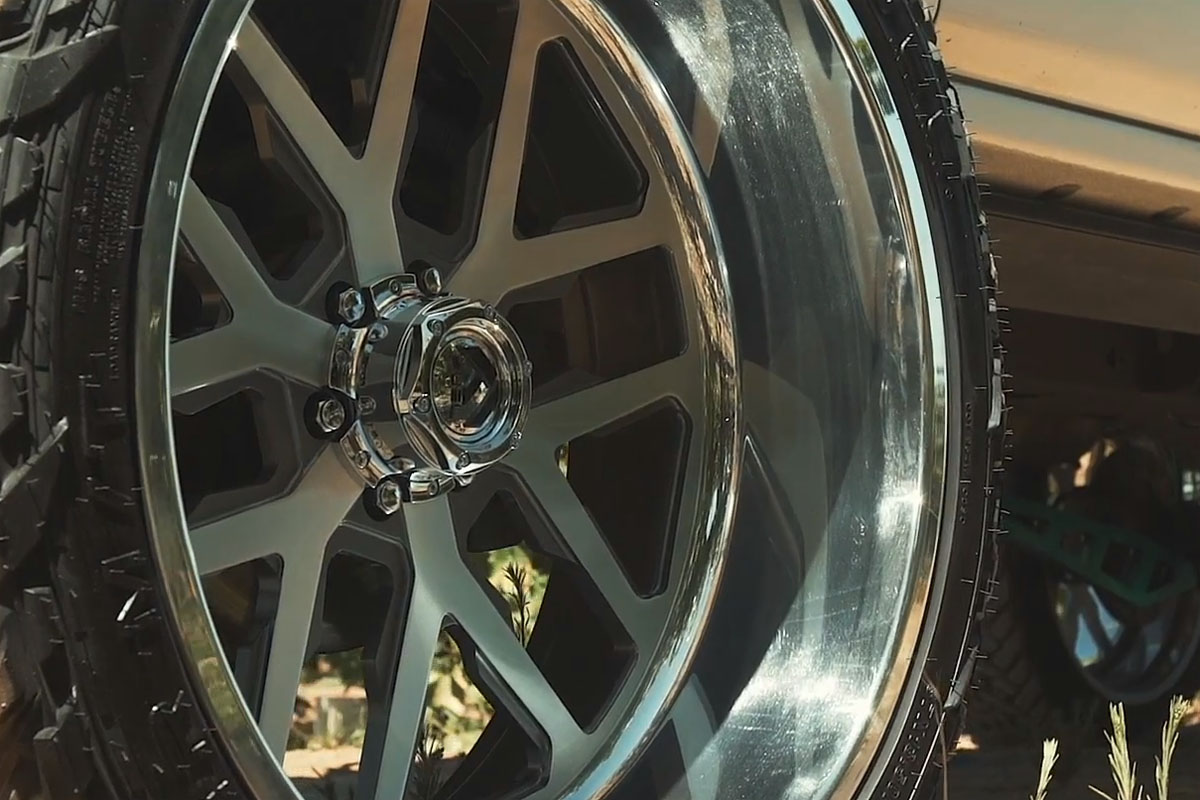 But it's all about the looks here. This Chevrolet Silverado is dressed in a clean White paint including side windows, bumpers, and grille surround. The front badge and rear taillights, however, have a Black finish that makes them stand out, especially when paired with the tinted windows. Then there's the new Fuel Wheels.
This Chevrolet Silverado features a clean set of Fuel Forged FF45 rims with a shimmering Machined and Polished finish. These multi-piece Fuel Wheels measure a staggering 26 x 12.0 at the front and rear, and are fitted with 37/13.5/26 Fuel Off-Road Gripper M/T tires. Due to their massive size, a suspension lift was necessary in order for the newly installed wheels to fit without rubbing the inner fenders and making contact with the body while driving off-road or over obstacles.
This Chevrolet Silverado may be focused on looks, but don't let that fool you; it can still haul, tow, and pull with the best of them.
Fitment Specifications:
Vehicle: Chevrolet Silverado
Wheels: Fuel Forged FF45
Wheel Finish: Machined and Polished
Wheel Size: 26 x 12.0
Tires: Fuel Off-Road Gripper M/T
Tire Size: 37/13.5/26
Source: Fuel Offroad