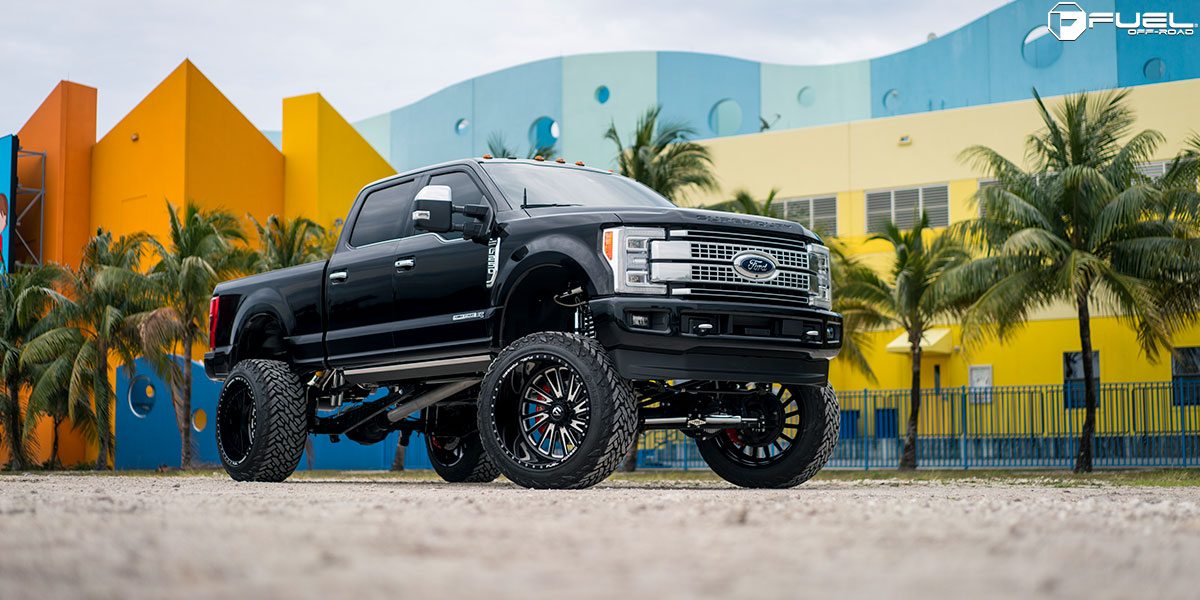 American muscle.
The Ford F-250 Super Duty is built for work, and has all the toughness and power to get the job done. It's made from high-strength steel and military grade aluminum alloy to create a durable but light machine. While it's made for work, it also looks intimidating and confident, especially this custom build wearing a new lift kit and Fuel Rims.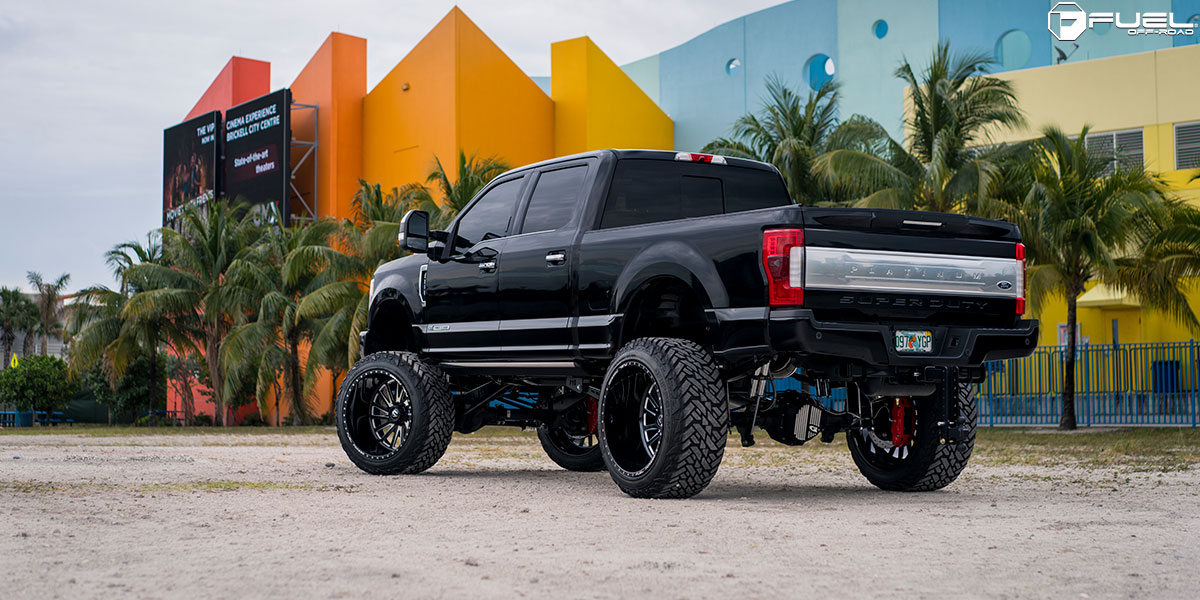 This truck comes with all the fixin's thanks to some new upgrades. There's a whole new suspension lift along with some beefed up bits beneath. Here, the suspension has been raised significantly with all new shocks and struts, hardware, and more. This makes more room for the new Fuel Rims and allows for better clearance for obstacles. There's also bigger axles and drivetrain parts that are more than capable of handling all of its power.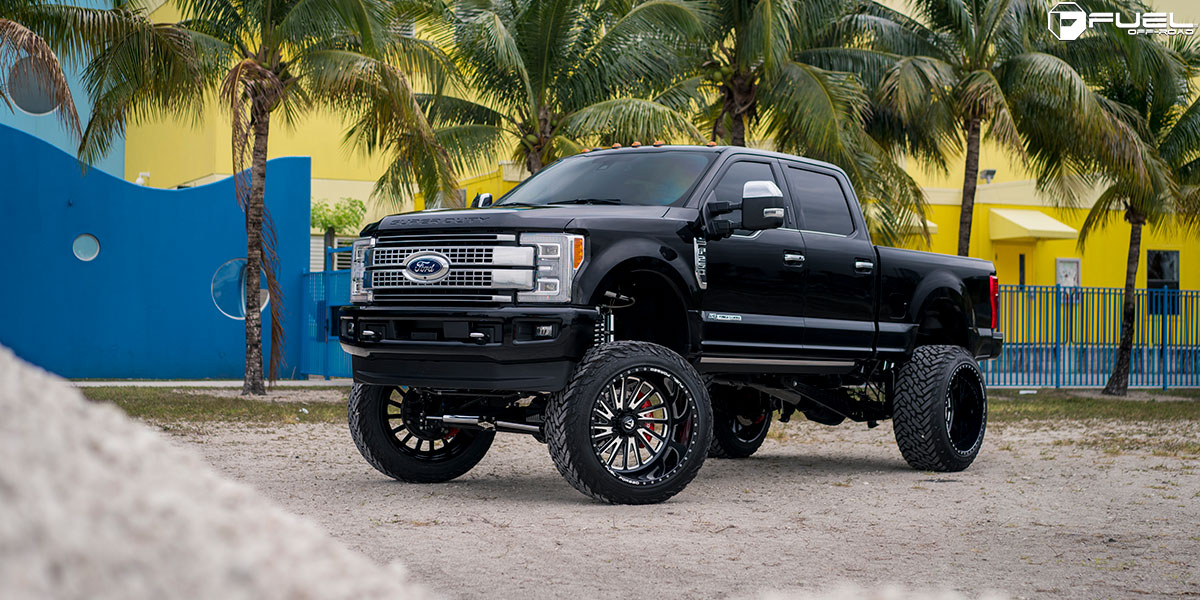 Speaking of power, this Ford F-250 Super Duty is not short on muscle in any sense. Under the hood is a 6.7-liter PowerStroke turbodiesel V-8 engine. Here, a total of 440 horsepower at 2,800 RPM and 925 lb-ft. of torque at 1,600 RPM is generated for the rear Fuel Rims to eat up, giving it more than enough muscle to tow and haul with ease.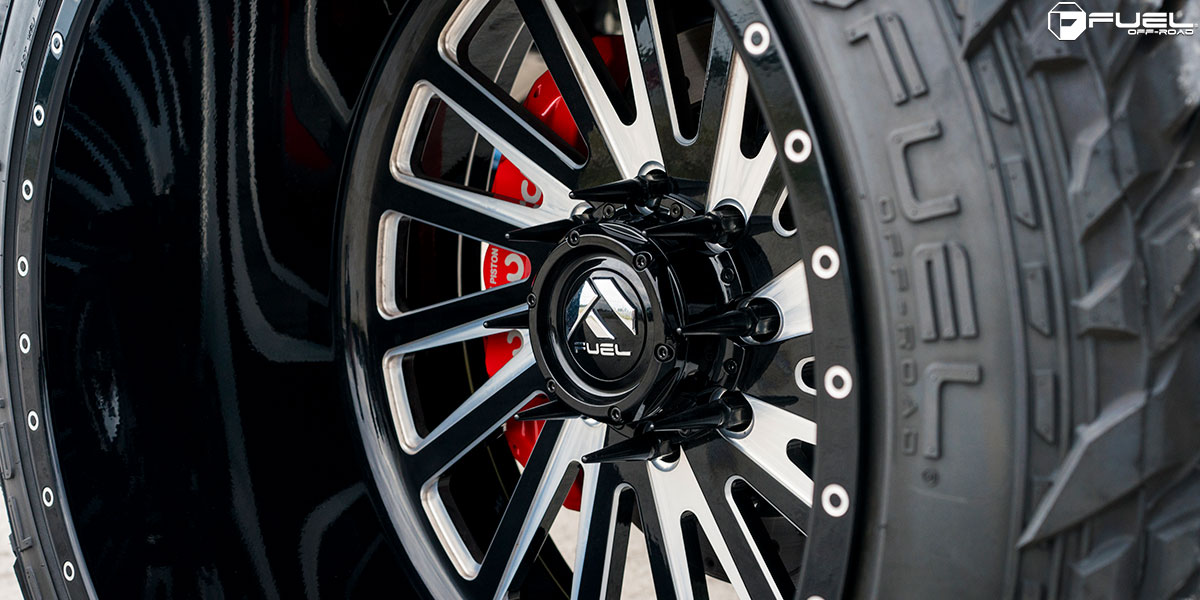 The star of the show here is clearly the new Fuel FF16 wheels. These eight split spoke Fuel Rims have a special twisting design that adds a bit of extra flair. Each one of the Fuel FF16 wheels features a high gloss Black finish with White windows and exposed hardware for an eye-catching contrast. Each one of the FF16 wheels is also shod in all terrain Fuel tires as well.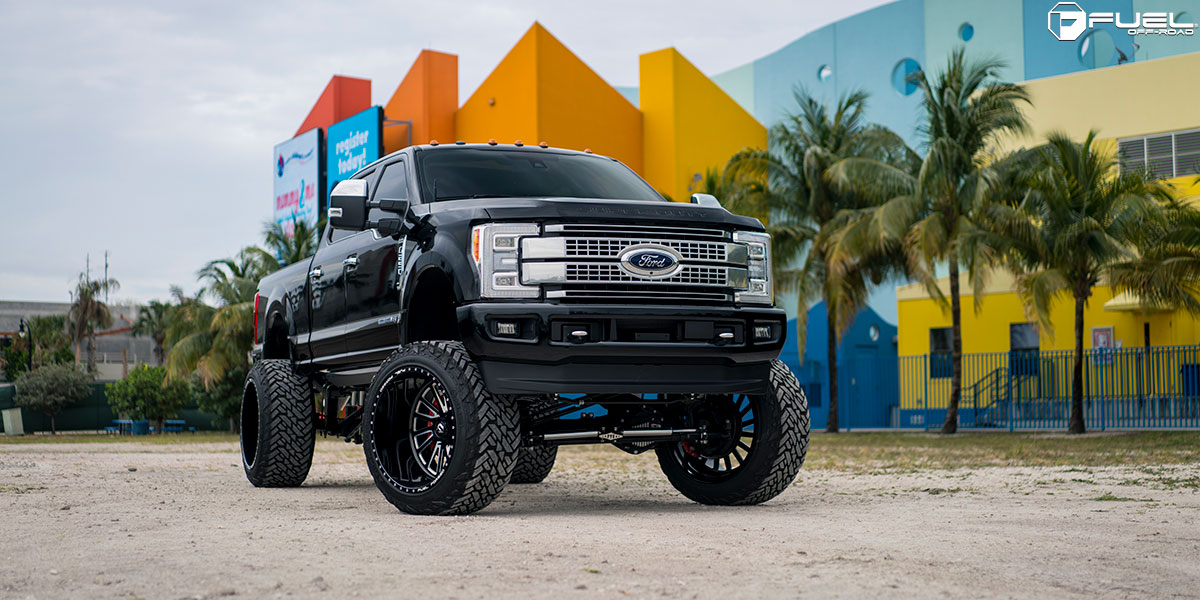 When it comes to commanding the road, there's not much that comes close to this custom Ford F-250 with special Fuel FF16 wheels.
Fitment Specifications:
Vehicle: Ford F-250 Super Duty
Wheels: Fuel FF16
Wheel Finish: Gloss Black with White windows and hardware
Source: Fuel Offroad