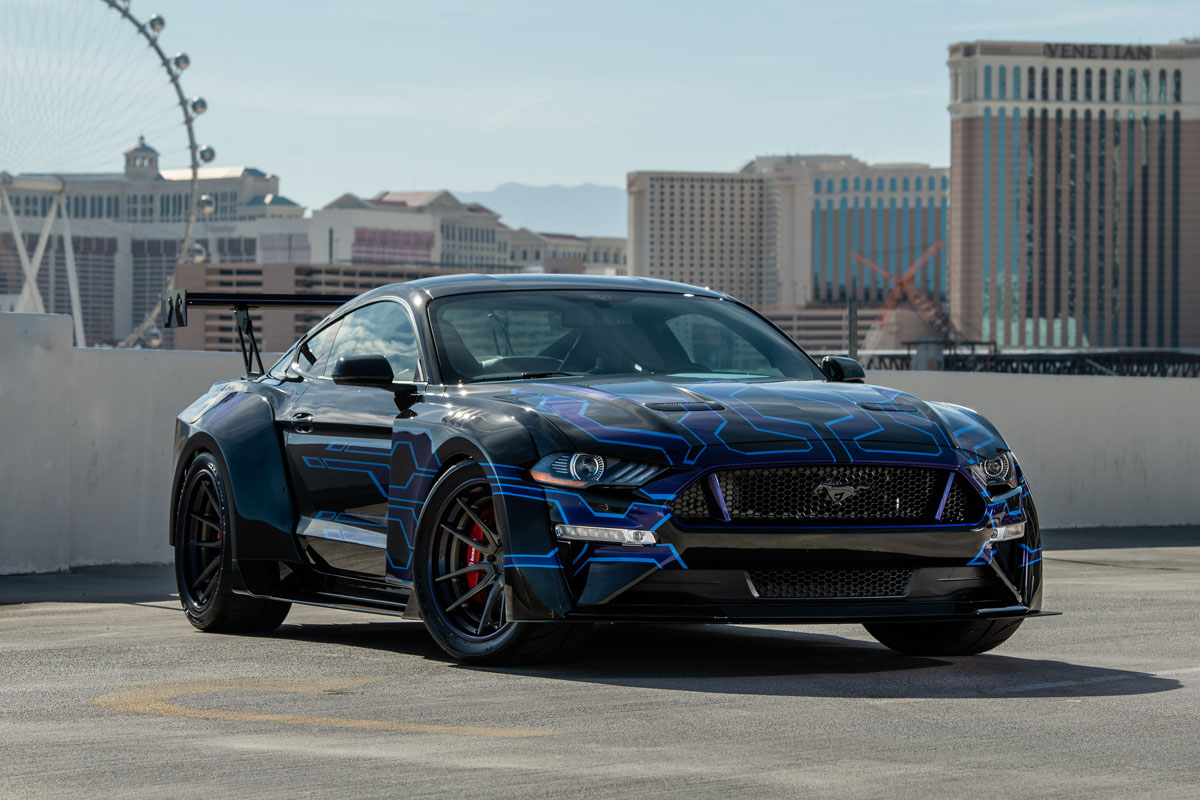 One of the stars at SEMA.
We can all admire purpose-built racers and competition vehicles that were once based on road-going models, but how fun can they really be if you can't enjoy driving them home? Well, the Galpin Auto Sports (GAS) team worked their magic on a widebody Ford Mustang GT with all sorts of aero, new tires and rims, and some added power.
One of the many stars at the 2018 Specialty Equipment Manufacturers Association (SEMA) Show in Las Vegas was the Galpin Auto Sports Ford Mustang. This widebody monster was inspired by the track but can legally spin those tires on public roads (well, kind of).
The SEMA Show car is based on a 2018 Ford Mustang GT fastback model with a 5.0-liter V-8 and six-speed manual transmission. The Galpin Auto Sports team tacked on a new Ford Performance/Roush supercharger, cat-back exhaust, short-throw shifter, and new driveshaft and half-shafts. This equates to a whole lot more power reaching the rear tires and rims and a whole lot more fun for drivers.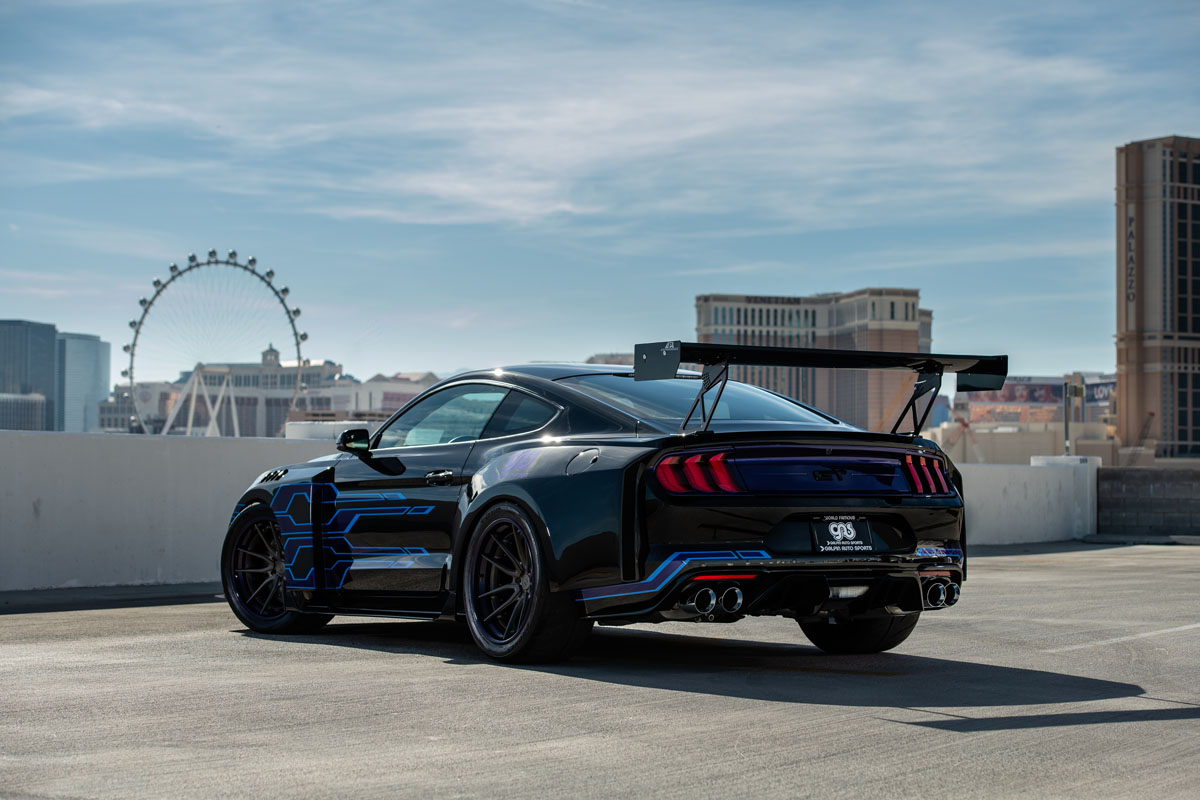 To handle all of that extra power, the entire chassis was outfitted with new Ford Performance springs, shocks, and sway bars while Ford Performance Shelby GT350R fixed caliper brakes were installed behind the tires and rims to help bring things to a halt. New custom-painted 1221 Apex 2.0-style wheels are paired with 305/35 ZR20 Toyo Prozes R888-R tires for lightweight performance and grip.
Visually, the GAS Ford Mustang GT dominates the road with its custom domestic tuner market widebody kit that includes a full ground effects kit such as a splitter, side skirts, slats, rear slat, and diffuser. A giant pedestal wing proudly sits at the rear and puts downforce on the tires and rims, while a custom GAS paint scheme makes the sports car stand out even further. The interior is fitted with custom seat inserts that match the exterior paint scheme.
Unfortunately, the new Galpin Auto Sports Ford Mustang GT is a one-off SEMA special. You can, however, order your own parts from this kit to make your own.
Source: Ford