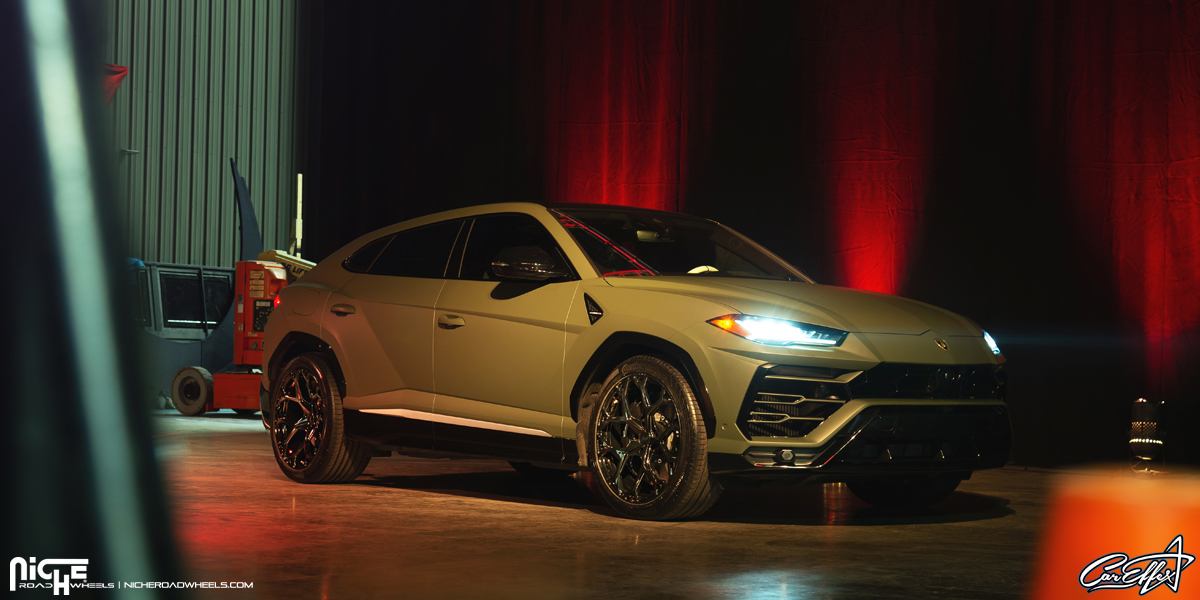 Beast of a Bull.
For most of its history, Lamborghini has been a sports car manufacturer. SUV's were somewhat foreign to the brand until the LM002 debuted and conquered the terrain. Since then, Lamborghini had not made an SUV, until the Urus. It's an exotic, high-performance machine, and it looks good on a set of Niche Wheels.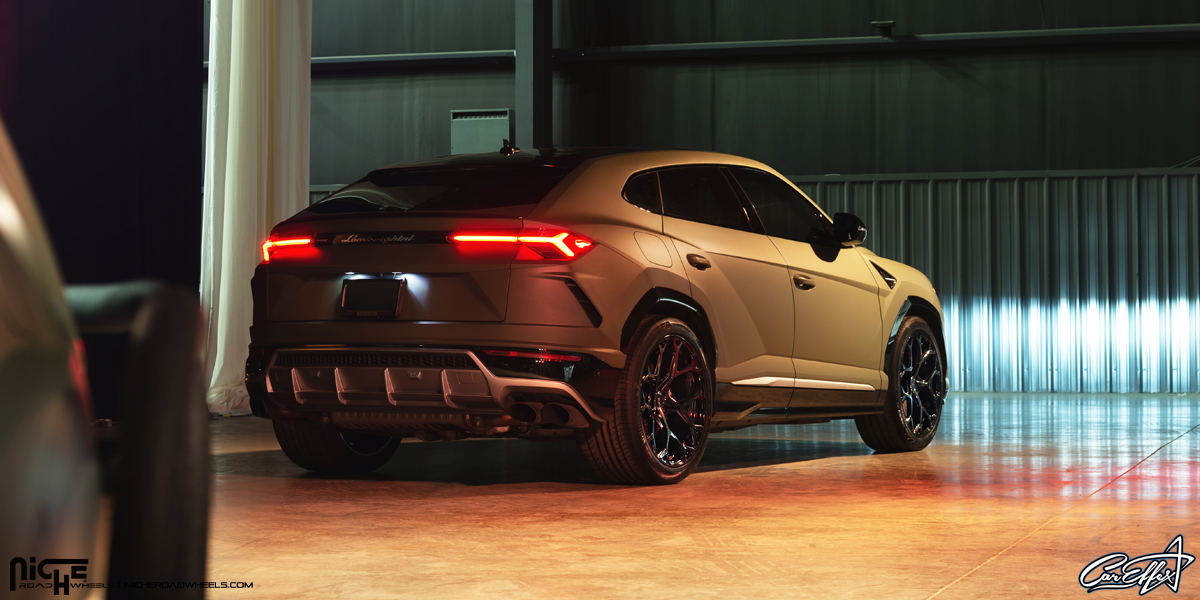 The idea of a Lamborghini SUV was somewhat ridiculous until executives decided to cash in on the popularity of SUVs and make themselves a ton of money in the process. The design language is distinctly Lamborghini with its sharp angles and jagged lines. It also packs a twin-turbocharged 4.0-liter V-8 engine developed by Audi that sends 641 horsepower at 6,000 RPM and 627 lb-ft. of torque from 2,250 to 4,500 RPM to each of the four Niche Wheels. The 0-62 mph acceleration time takes just 3.6 seconds and 124 takes a mere 12.8 ticks of the clock.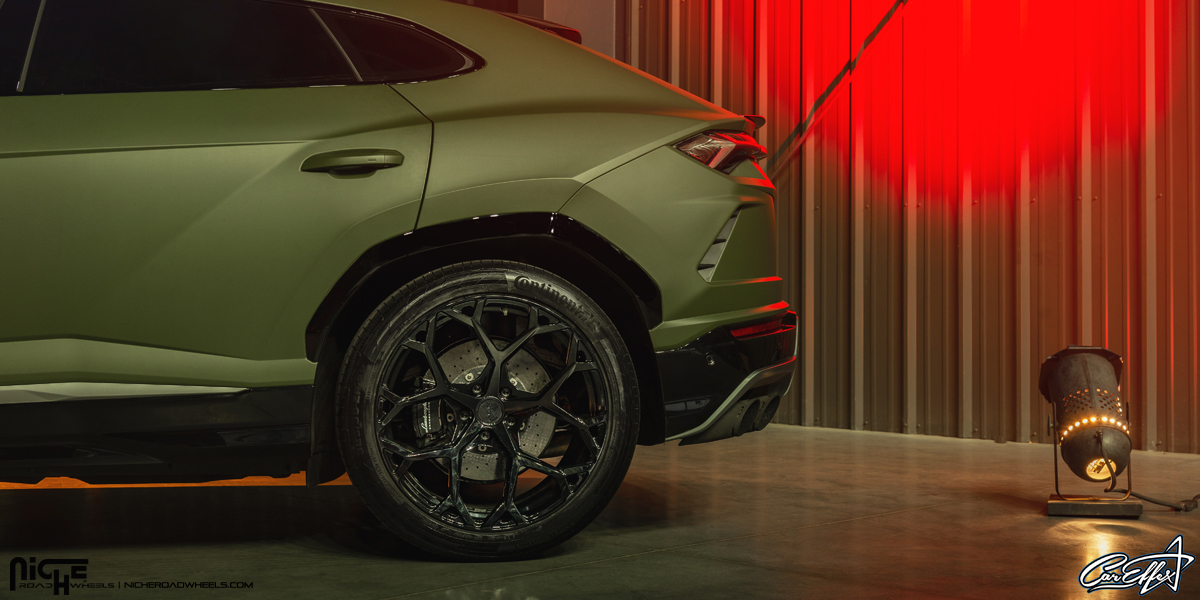 The Lamborghini Urus is unquestionably a hardcore SUV and it looks even better with a new set of Niche Wheels. Here, this Urus was outfitted with a new set of Niche Volterra rims that feature a five-split-spoke design that incorporates the Lamborghini "Y" design theme seen throughout many of their vehicles.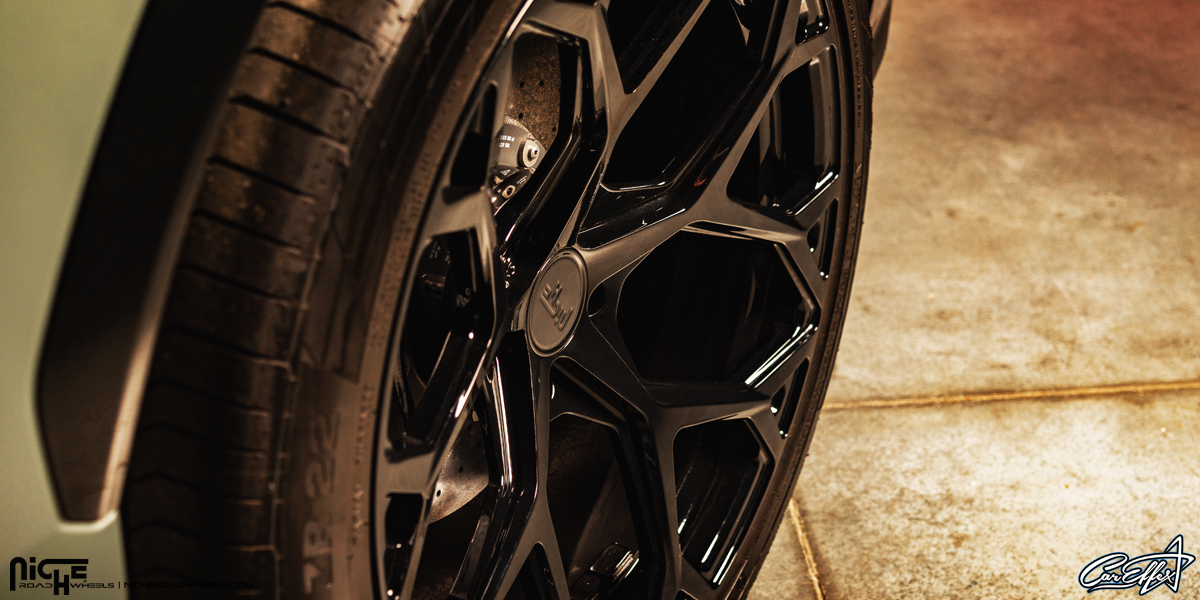 The new set of Niche Volterra rims measures a staggered 22 x 10 up front and 22 x 12.0 at the rear, with the latter boasting a more aggressive concave face. Each one of the new Niche Wheels features a slick Gloss Black finish that contrasts the factory matte-finished paint across the body, making them stand out even more.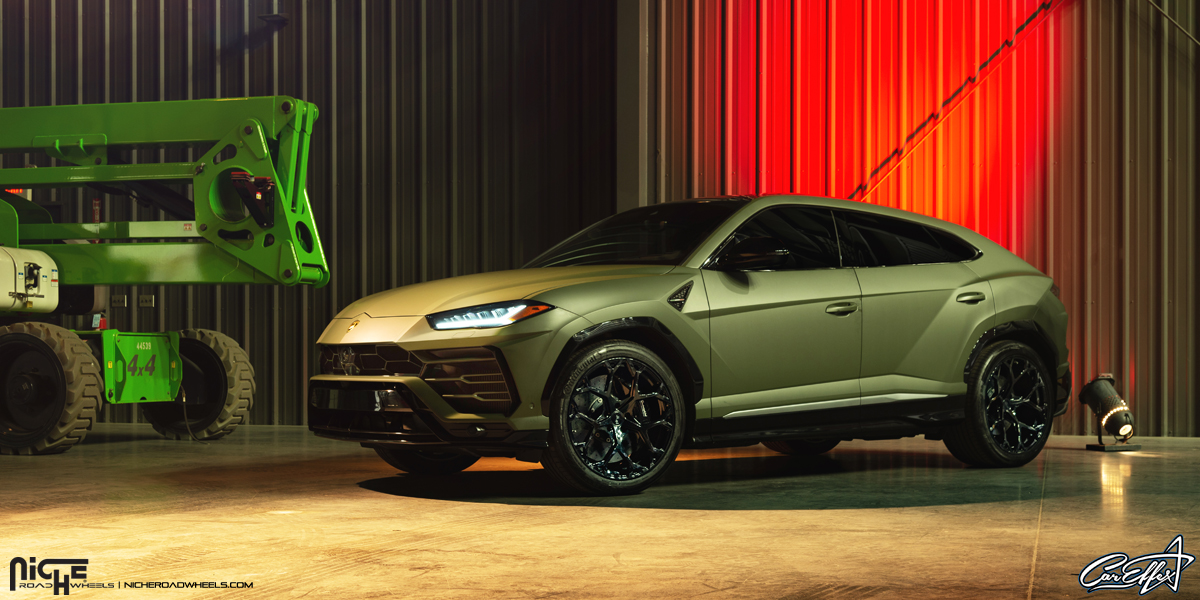 The Lamborghini Urus is the latest in the game of exotic SUVs and you can bet it will be a standout with its Niche Volterra wheels.
Fitment Specifications:
Vehicle: Lamborghini Urus
Wheels: Niche Volterra
Wheel Finish: Gloss Black
Front Wheels: 22 x 10.0
Rear Wheels: 22 x 12.0
Source: Niche Road Wheels
Credit: @careffex / @sasdesignsny