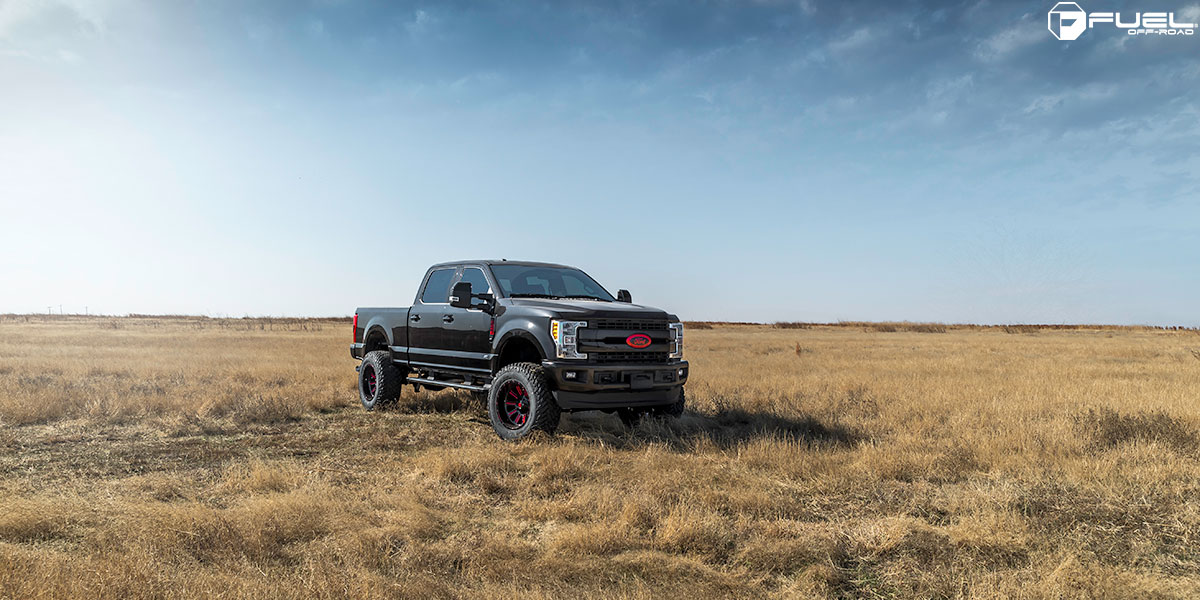 Customized to be a stunner.
The Ford F-250 Super Duty is a workhorse of a truck that knows how to get the job done. It's big, imposing, and built to handle the tough jobs. This F-250 Super Duty, however, has been customized to be a stunner thanks to a new color scheme that's proudly on display with its new Fuel Wheels.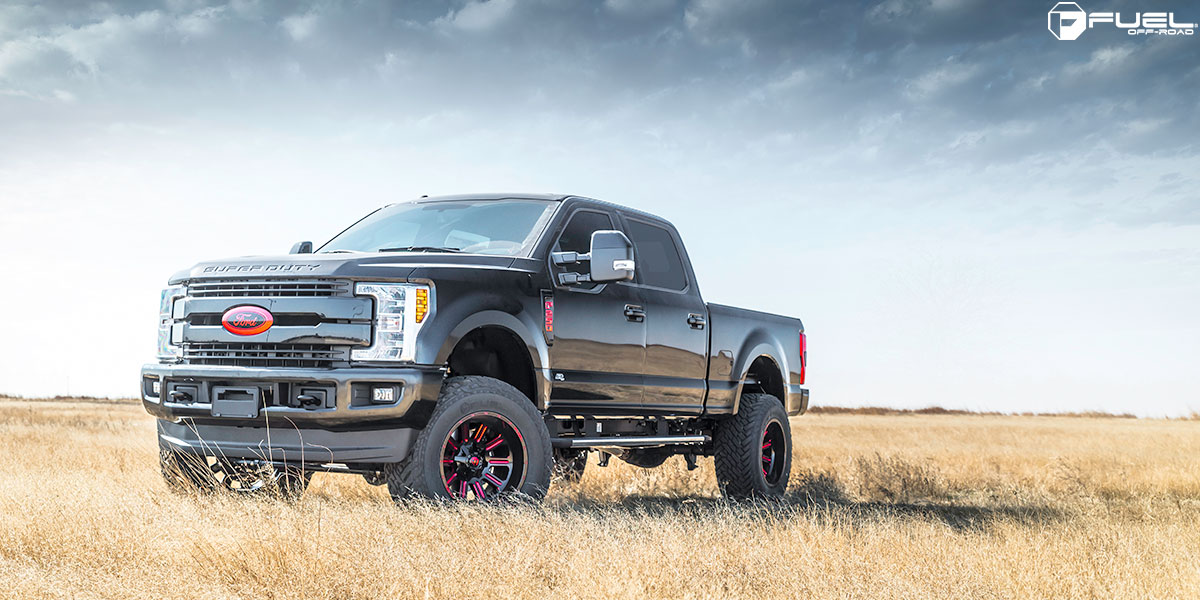 There's a lot to like about this Ford F-250 Super Duty. Even from the factory, it comes packed with power in gasoline or diesel form. Here, the 6.2-liter V-8 engine produces a whopping 385 horsepower at 5,750 RPM and 430 lb-ft. of torque at 3,800 RPM for the Fuel Wheels to handle as it's sent through the TorqShift G six-speed SelectShift Automatic transmission.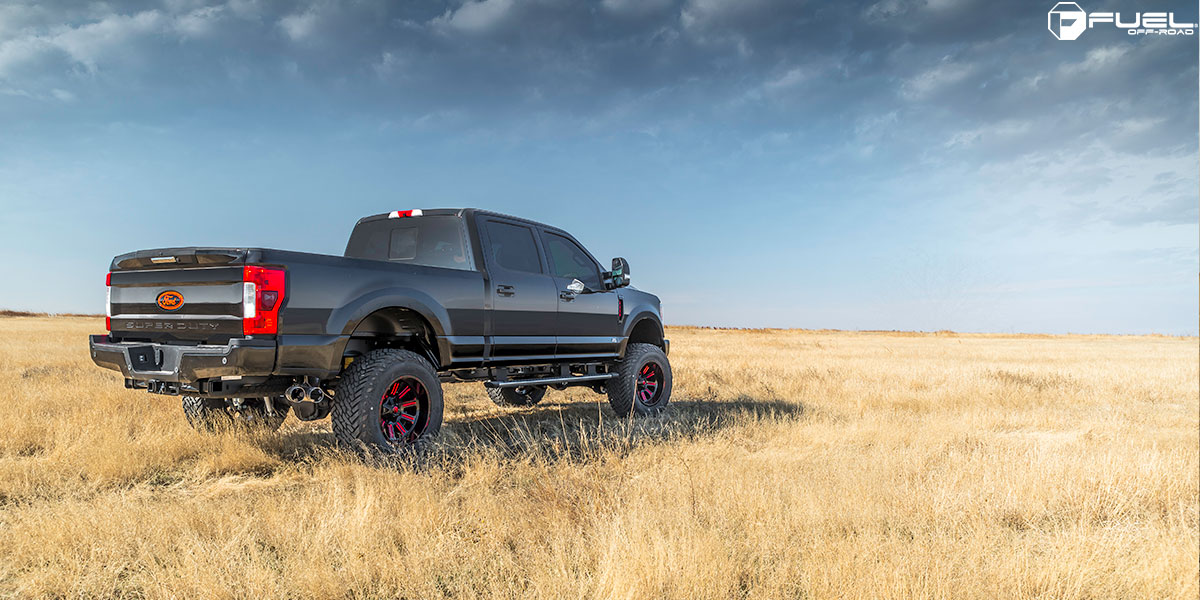 There's also a load of other upgrades as well. The Ford F-250 Super Duty was outfitted with new red and black badges on the front, side, and rear to match its vibrant lights. A new suspension lift was also installed to make room for the new Fuel Wheels that sit beneath. While this wasn't an overly dramatic transformation in terms of quantity, the upgrades have made the truck an even more imposing vehicle. Dark-tinted windows complete the contrasting exterior package.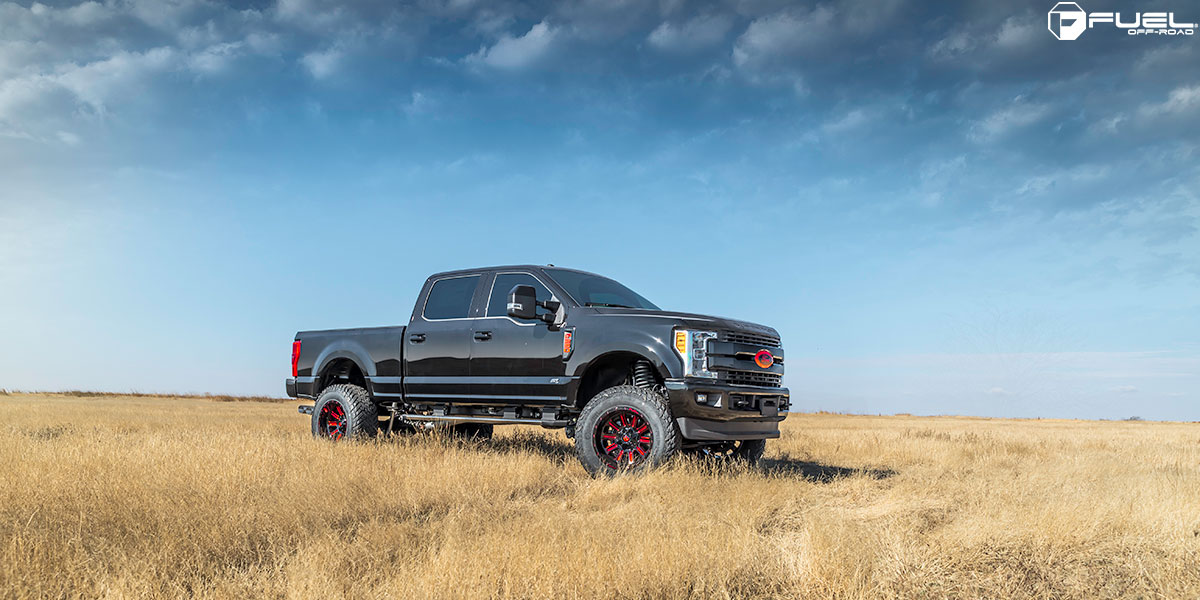 To really make the Ford F-250 Super Duty stand out, the truck was outfitted with a new set of Fuel Hardline – D621 rims. These new Fuel Wheels wear a smooth Gloss Black finish with Candy Red accents throughout the spokes and edge of the wheel. The ten-spoke Fuel Hardline – D621 rims measure a hefty 20 inches in diameter and are outfitted with beefy Fuel Gripper M/T tires to make driving on- or off-road a breeze.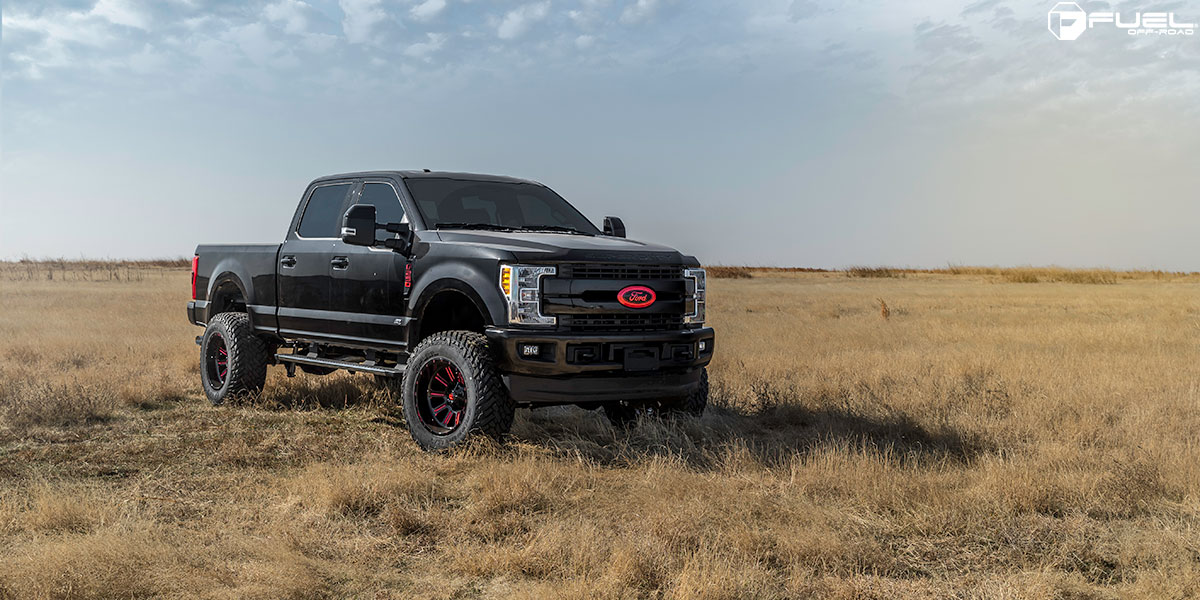 While the modification list for this Ford F-250 Super Duty isn't huge, the few things that were changed have made a world of difference.
Fitment Specifications:
Vehicle: Ford F-250 Super Duty
Wheels: Fuel Hardline – D621
Wheel Finish: Gloss Black with Candy Red accents
Wheel Diameter: 20 inches
Tires: Fuel Gripper M/T
Source: Fuel Offroad