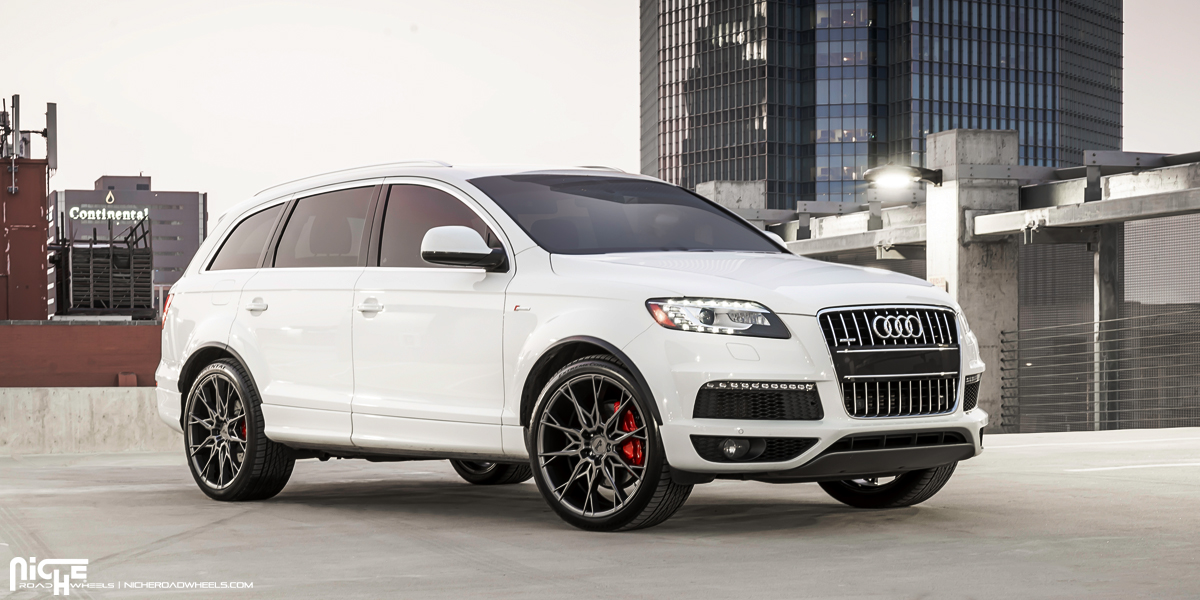 German presence.
The Audi Q7 is the German SUV that tends to fly under the radar with its style, performance, and practicality. After all, Audi is more known for their wagons than their SUVs. However, that's started to change over the past couple of years, and it's easy to see why with this Q7 on Niche Wheels.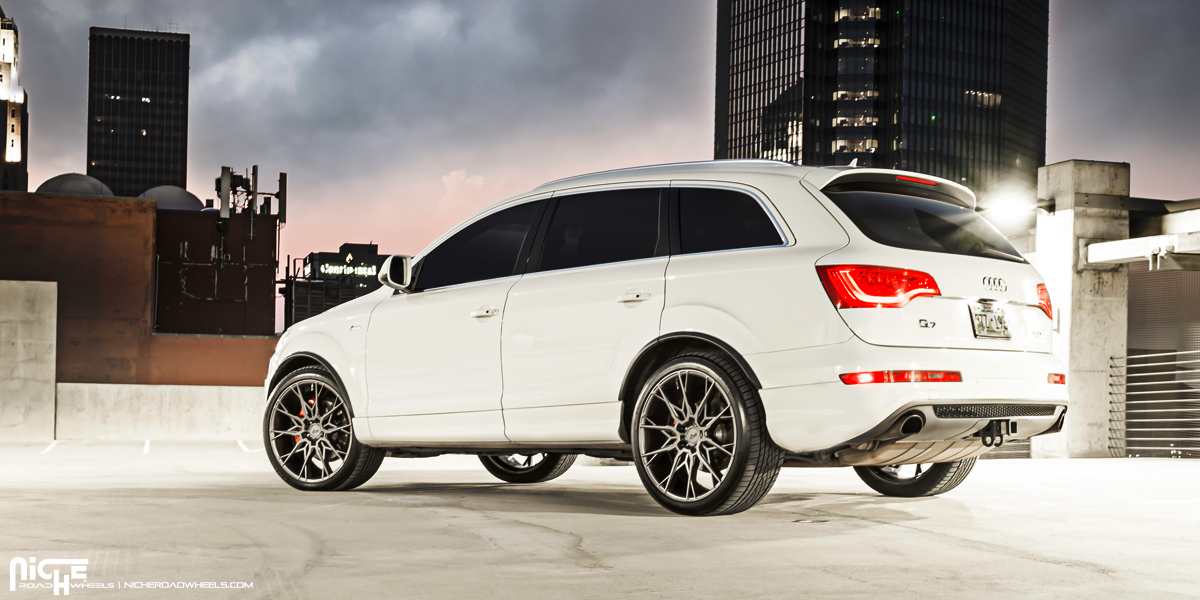 This generation of Audi Q7 started to bring technology to the forefront in its final years. The standard engine got beefed up with the 3.0 TFSI supercharged V-6 that came standard. On S-Line models such as this, it generated 333 horsepower and 325 lb-ft. of torque for all four Niche Wheels to put to the road thanks to Quattro all-wheel drive. Performance isn't crazy, but it's not bad for a heavy, high-tech SUV focusing on comfort.
Visually, this generation of Audi Q7 hasn't aged as gracefully as other models in the lineup since it was replaced. New LED lights were implemented across the model line for the front fascia and rear taillights, however it wasn't enough. So, this owner decided to take things into their own hands and install a new set of Niche Wheels that set it apart from the rest of the lineup.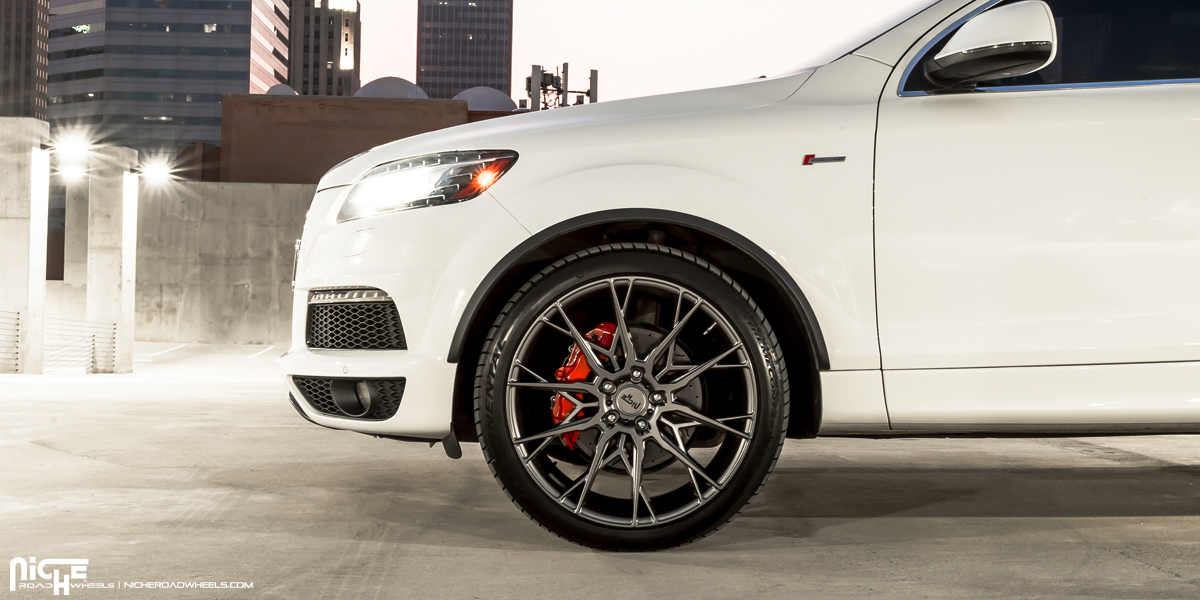 Here, this Ibis White Audi Q7 was outfitted with a new set of Niche Staccato – M182 rims. These Niche Wheels provide a more complex and dynamic look with their intricate spoke design that fits this generation of Q7 perfectly.
The new Niche Staccato – M182 rims were installed in a large 22 inch diameter that fits right in with the large SUV. Each wheel also sports a special Anthracite finish that provides the right amount of contrast to the Ibis White paint.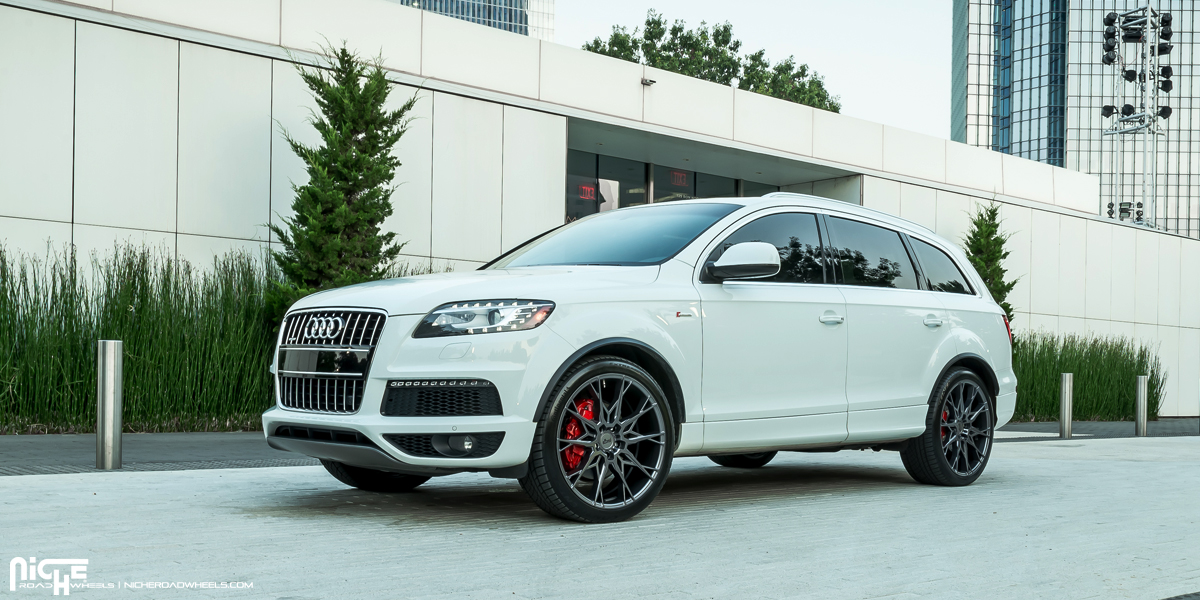 With the new Niche Staccato – M182 wheels, this Q7 is ready to keep on rolling.
Fitment Specifications:
Vehicle: Audi Q7
Wheels: Niche Staccato – M182
Wheel Finish: Anthracite
Wheel Diameter: 22 inches
Source: Niche