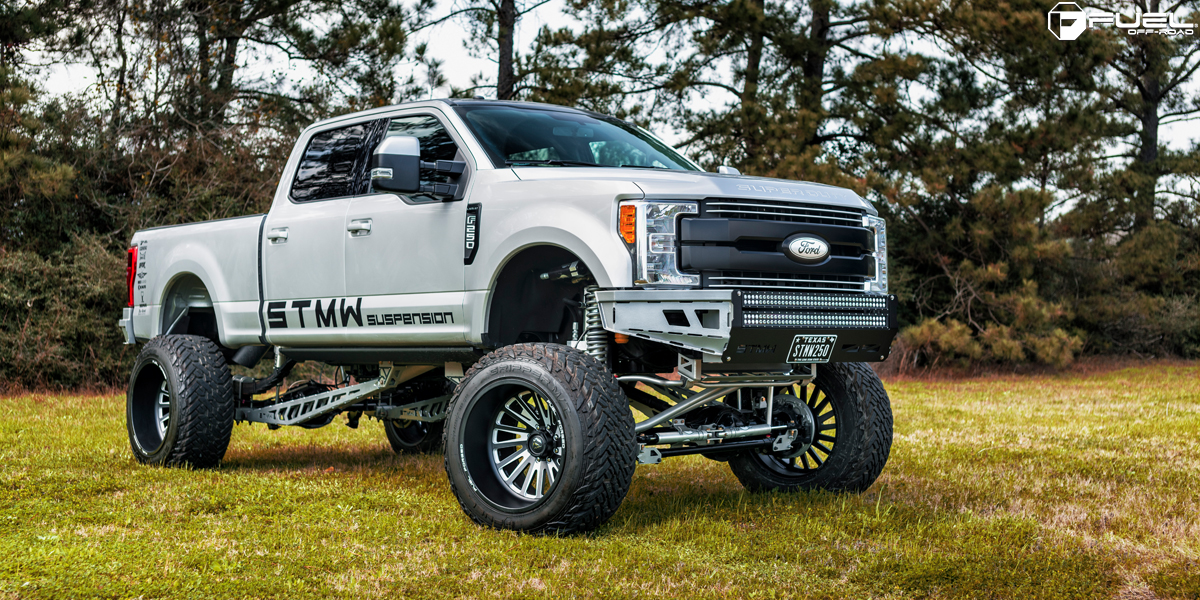 Big, Bold, and Brutal.
The Ford F-250 Super Duty is the perfect choice for tough jobs and hardcore work. It's built to handle all kinds of tough situations from towing to hauling and everything in between on- or off-road. This custom Ford F-250, however, is made for style with its massive new lift kit, Fuel Wheels, and exterior upgrades.
In standard form, the Ford F-250 Super Duty is pretty impressive when it comes to muscle. There's a choice of a gasoline 6.2-liter Boss SOCH V-8 with 385 horsepower at 5,750 RPM and 430 lb-ft. of torque at 3,800 RPM or a 6.7-liter Powerstroke turbodiesel V-8 engine with 440 horsepower at 2,800 RPM and earth-moving 925 lb-ft. of torque at 1,800 RPM. That's more than enough to get these custom Fuel Wheels rolling!
Here, the team at STMW Suspension threw on one of their fully-customized 12.0-inch suspension lifts. This provides more than enough room for a XXL fitment with some Fuel Wheels. Not only is there a lift kit, but there's also color-matched suspension pieces and hardware beneath to show off as well.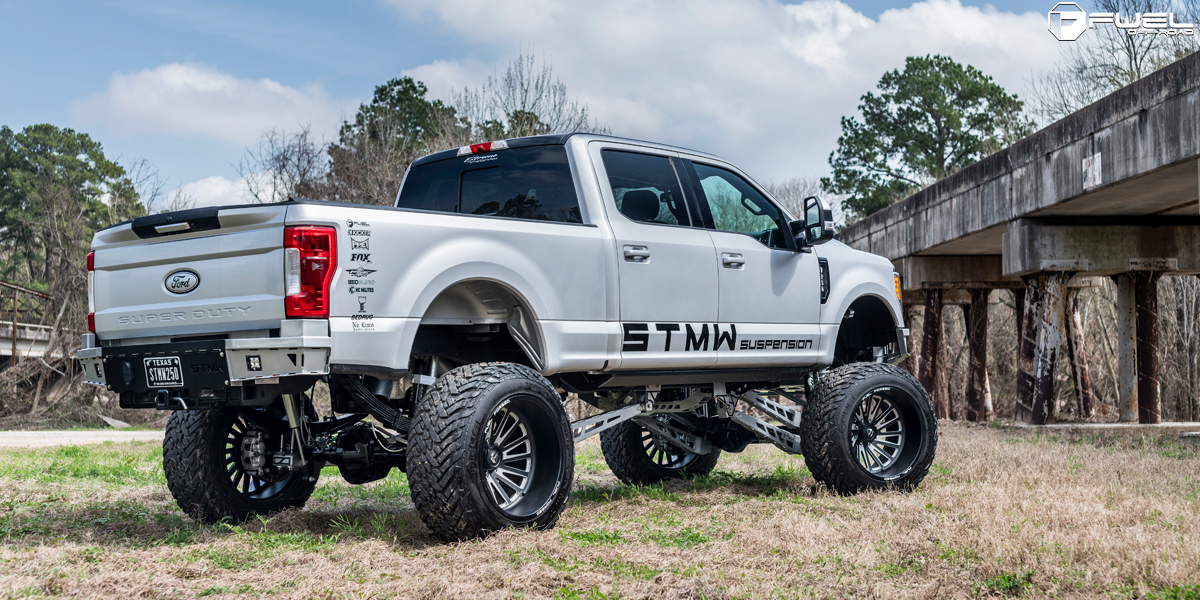 Hitting the pavement or even the dirt if drivers dare are a new set of Fuel FF16 rims. These custom tailored Fuel Wheels were made for this beast of a Ford F-250 Super Duty. Each one of the FF16 rims sports a Black and Milled finish with an eight-lug hub for strength and security. This Ford F-250 Super Duty is wearing the new Fuel FF16 rims in a massive 24 x 16 front and rear fitment and are strapped with Fuel Gripper M/T tires that are built to go anywhere.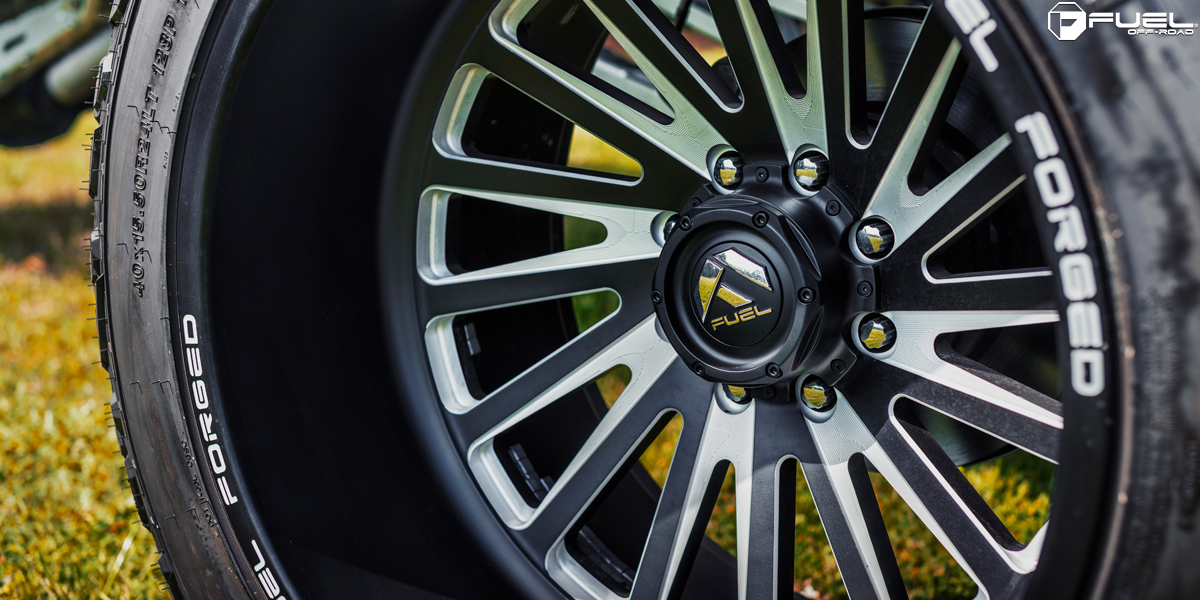 Although the new Fuel FF16 rims and 12.0-inch lift are the centerpieces of the transformation, the exterior also exudes a new level of confidence. Up front, there's a new metal bumper with integrated LED light bar to blaze a trail ahead. At the rear, a more rugged bumper proudly sits and mimics the design of its counterpart up front. There's also a list of decals installed throughout for the car shows that this will be attending.
The original Ford F-250 may be built for work, but this custom truck was made to show off its potential from the STMW Suspension to the Fuel FF16 wheels.
Fitment Specifications:
Vehicle: Ford F-250 Super Duty
Wheels: Fuel FF16; 8-lug
Wheel Finish: Black and Milled
Wheel Size: 24 x 16
Tires: Fuel Gripper M/T
Credit: @PHOTOSBYJASONSCOTT / @TYLER_STMW
Source: Fuel Offroad