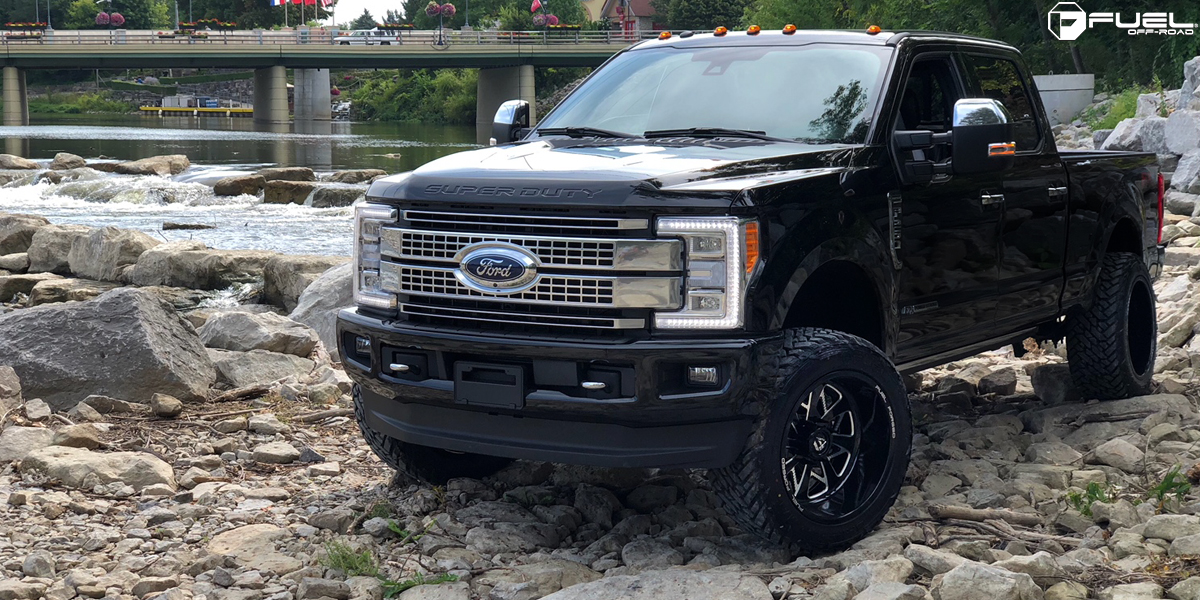 Rough and Tough.
There's a lot to like about the Ford F-250 Super Duty. It's bigger, more capable, and rugged than its F-150 sibling, plus it comes packed with a monster turbodiesel V-8 engine. It can move mountains and get the job done. It's also pretty intimidating on the road thanks to its sheer size, but this bad boy is even better thank to a new set of Fuel rims and lift kit.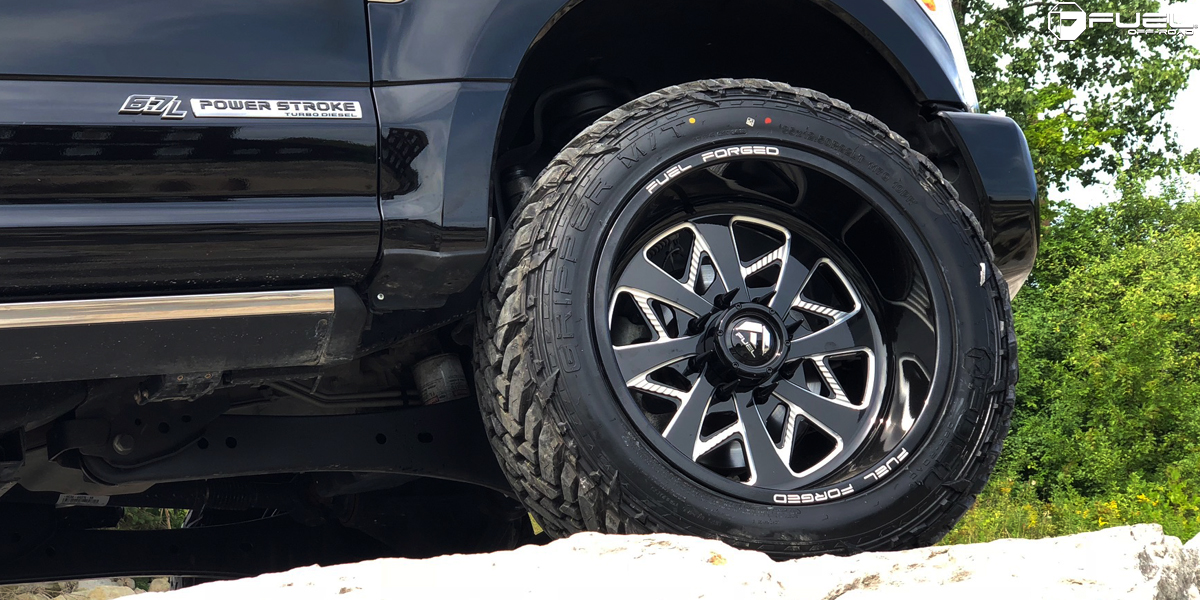 The Ford F-250 and it's squared body comes packed with the tried-and-true 6.7-liter turbodiesel V-8 engine. Nicknamed the 'Scorpion', this engine has evolved over the years to generate a tremendous amount of power to get things done for work trucks. Here, it produces 450 horsepower at 2,800 RPM and 935 lb-ft. of torque from a low 1,800 RPM for the rear Fuel rims to consume. All that power and torque is controlled by a beefy six-speed TorqShift automatic gearbox.
This Ford F-250 Super Duty has the perfect foundation to be a big, intimidating presence on or off the road. Instead of going crazy with modifications, this owner decided to keep things relatively simple. A new suspension lift kit was installed that raises the ride height even more and makes room for the new Fuel rims while also allowing for more vertical wheel travel and ground clearance.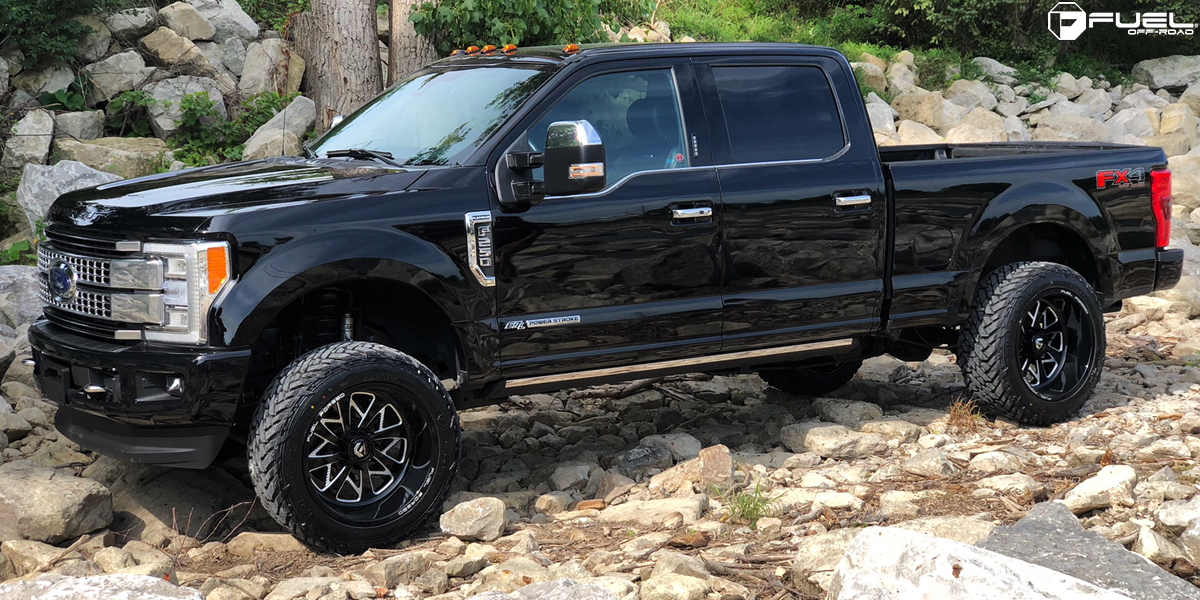 A new set of Fuel rims were also installed to give the Ford F-250 Super Duty a fresh look without going over the top. New Fuel Forged wheels were installed with their exotic twisting spoke design and deep lip to emphasize the truck's massive size.
Here, the new Fuel Forged wheels were installed in a hefty 22 x 12.0 fitment at the front and rear and shod in meaty Fuel Gripper M/T tires for better off-road traction on rough terrain. Each wheel boasts a Gloss Black and Milled finish.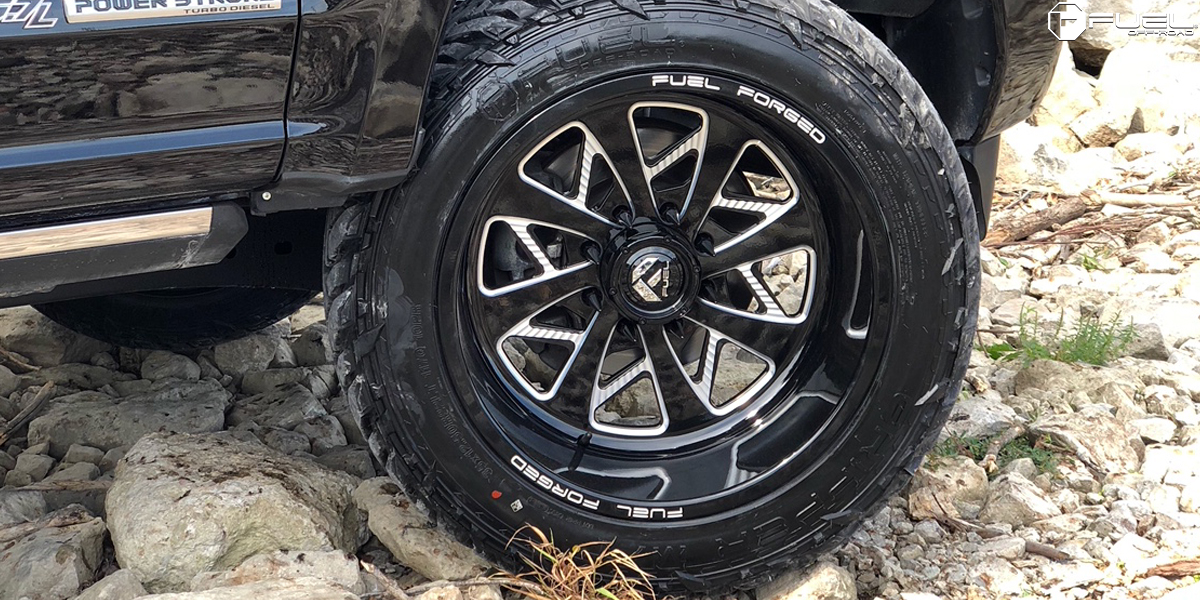 This Ford F-250 Super Duty isn't the craziest but all it took was a simple suspension lift and new Fuel Forged wheels to make it stand out.
Fitment Specifications:
Vehicle: Ford F-250 Super Duty
Wheels: Fuel Forged
Wheel Finish: Gloss Black and Milled
Wheel Size: 22 x 12.0
Tires: Fuel Gripper M/T
Source: Fuel Offroad