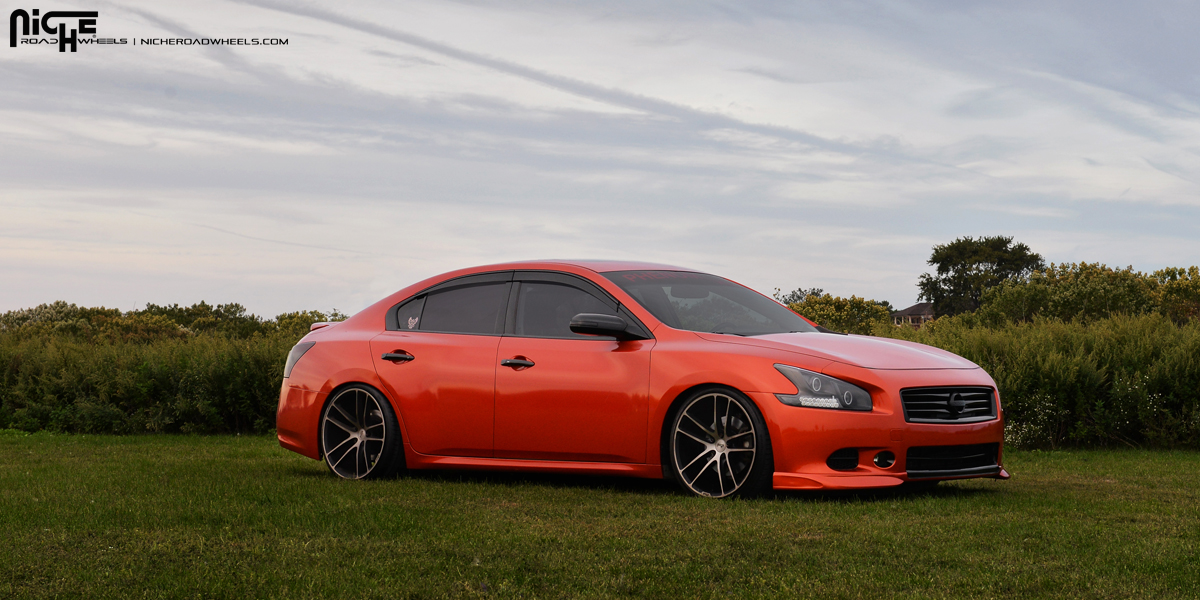 Enyo Face!
Okay, enough of the puns; let's get down to business. This here is an Orange, seventh-generation Nissan Maxima and it's modified to the gills for style and fun. There's quite a bit to like about the Japanese full-size sedan from the factory, but this one has all sorts of goodies from Niche Wheels on up to a new vinyl wrap.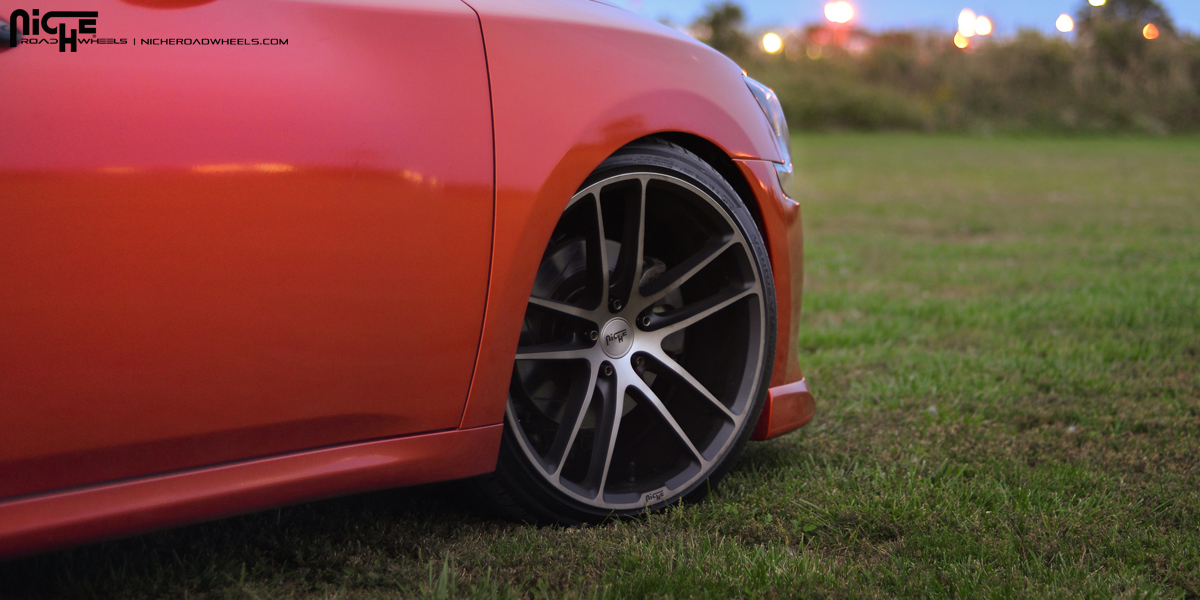 The seventh-generation Nissan Maxima came with quite a bit of power right from the factory. At its heart was a 3.5-liter V-6 engine packing 290 horsepower sent through an Xtronic CVT transmission that is now consumed by a pair of Niche Wheels. That makes it quite a bit more thrilling than the competition and helped give it the "four-door sports car" moniker.
This Nissan Maxima has quite a bit extra starting with a vibrant new Burnt Orange vinyl wrap that covers the entire exterior save for a few contrasting Black highlights. There's also new headlights and taillights that give the sedan a meaner look. A new set of BC Racing coilovers also lowers the overall ride height and keeps the new Niche Wheels sitting snug beneath the fenders.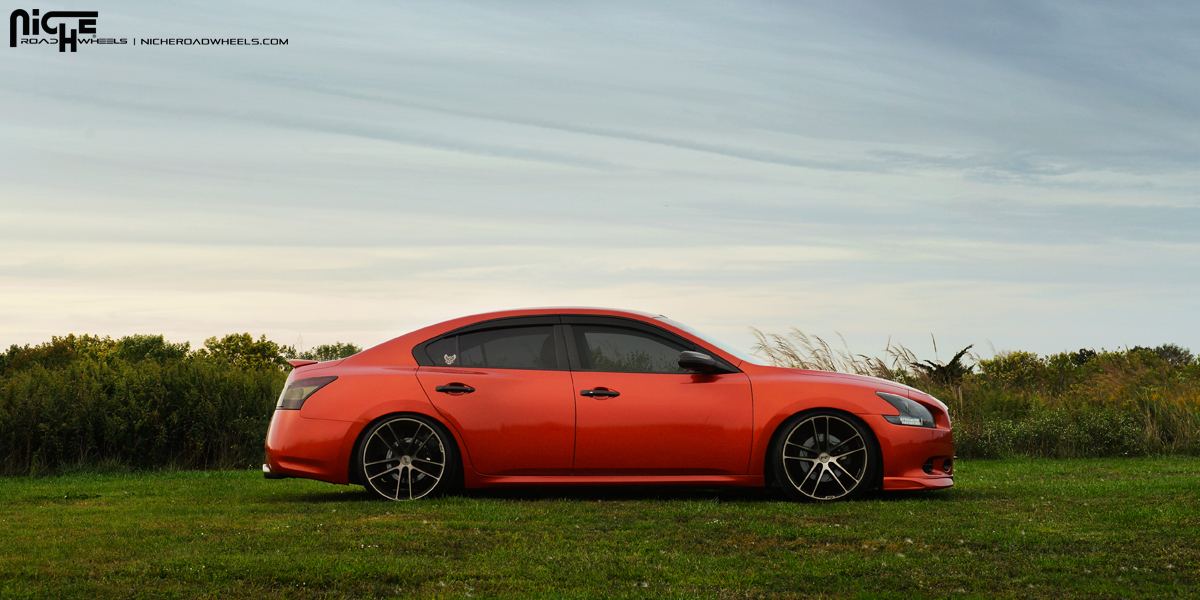 To complete the overall package, this Nissan Maxima was given a new set of Niche Enyo – M115 rims. These new Niche Wheels measure a wide 20 x 10.0 front and 20 x 10.5 at the rear, and wear 255/30/20 Hankook Ventus V12 Evo K110 tires for endless grip on the pavement. Each one of the new Niche Enyo – M115 rims also sports a two-tone Black and Brushed finish with a Double Dark Tint to capture attention even more.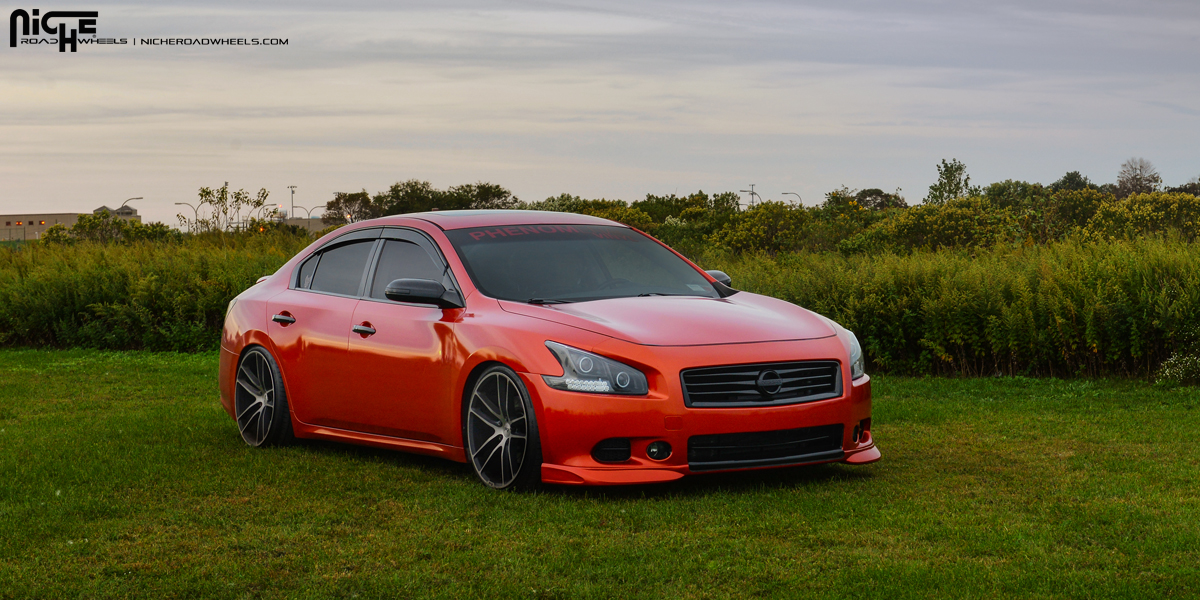 There may have been hundreds of thousands of Nissan Maximas sold around the globe, but this is one of a kind with its Orange wrap and Niche Enyo – M115 rims.
Fitment Specifications:
Vehicle: Nissan Maxima
Wheels: Niche Enyo – M115
Wheel Finish: Black and Brushed with Double Dark Tint
Front Wheels: 20 x 10.0
Rear Wheels: 20 x 10.5
Tires: Hankook Ventus V12 Evo K110
Tire Size: 255/35/20
Suspension: BC Racing coilovers
Source: Niche Road Wheels