The perfect, balanced tire for on- and off-roading.
With off-road truck and SUV enthusiasts, it's often difficult to find a tire that has the ability to traverse all kinds of terrain and asphalt without any major tradeoffs. The Nitto Terra Grappler tires are one of the few tires that strikes a perfect balance between the two and has superb traction and performance on- and off-road without sacrificing ride quality, comfort, or grip on pavement.
The unique tread pattern void ratio used on the Nitto Terra Grappler tires is made for both on- and off-road applications with coupling joints between tread blocks that help to reduce excessive flex. This helps to improve steering response and traction in any situation. Inside of each tread block sit deep sipes that work with angled lateral voids that quickly channel water away to reduce hydroplaning on asphalt.
While comfort and ride quality are hallmarks of the Nitto Terra Grappler tires, so too is its off-road performance. The sidewall features a staggered lug design that helps to cut into dirt, mud, sand, and other loose terrain to achieve traction. Another visual feature are the two different sidewall lettering designs with one side sporting solid lettering and the other serrated lettering. This feature ensures that both sides have a similar weight and reduces any kind of unwanted vibrations.
These all-terrain, all-weather tires are available in sizes ranging from 16- to a massive 24-inches to fit any truck or SUV.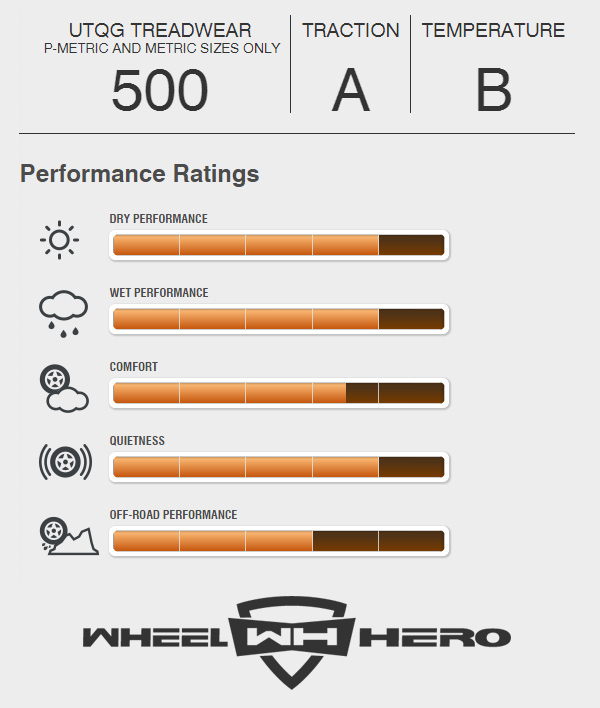 We spared you the time and hassle of finding out how good these tires actually are and compiled some comments from real drivers using Nitto Terra Grappler tires:
Nitto Tire Grappler Feedback
"Hard pack, sand, chunky rocks, loose dirt, and pavement are all places where the Terra Grappler shines. If you need a great all-around tire, consider the Terra as Nitto's go-to Grappler."
-Kevin Blumer
4Wheel Drive & Sport Utility Magazine
"The Nitto Terra Grapplers are a classic all-terrain tire. They work very well on wet and dry pavement, sand, rocks, and dirt. They don't work well in the mud … On the pavement, the tires exhibit little if any noise and ride very well."
-Phil Howell
Dirt Sports
"They were very good in rain, freezing rain, snow and on gravel. I even hit a wooden pallet at 80 mph and took a chunk out the side wall but still never lost any air. Put about 30 000 miles on them"
– ColdLBZ
DuramaxDiesels.com
"I had a set of the Nitto Terra Grapplers. They were very quiet on the street/hwy, rode nice and seemed to wear evenly. I rotated them every 5-6K"
– Bartman432
DuramaxDiesels.com
"We have them on our promotional vehicle. I was dreading the first road trip of 700 miles, but I was pleasantly surprised by the lack of road noise. Sounds like a low volume jet turbine drone. Not bad at all."
– CTD
TundraTalk.net
"i had 325/65 -18 terra graps on an 06 gmc 1500 and they were very quite and lasted 40thou. plus miles. i did rotate them every other oil change."
– Kreickel
TundraTalk.net
"I have a set of these on my Dodge pickup. I really like them for a all around tire. If you drive in much mud I wouldn't recomend them."
– Ammoniaman
WranglerForum.com
"Great tire with great wear. I've used them for about 4 years in the nothern part of the US in mud, ice, on wet and dry pavement and lots of snow. I've currently got about 30,000 miles on them and there's still about half the tread left."
"I have been using Terra Grappler tire on my Toyota FJ Cruiser for about a year and a half. They've been good offroad where I've been though mud, sand, high rocky trails without a complaint. They're decent on road as well."
Click Here To Buy Nitto Terra Grappler Tires Here