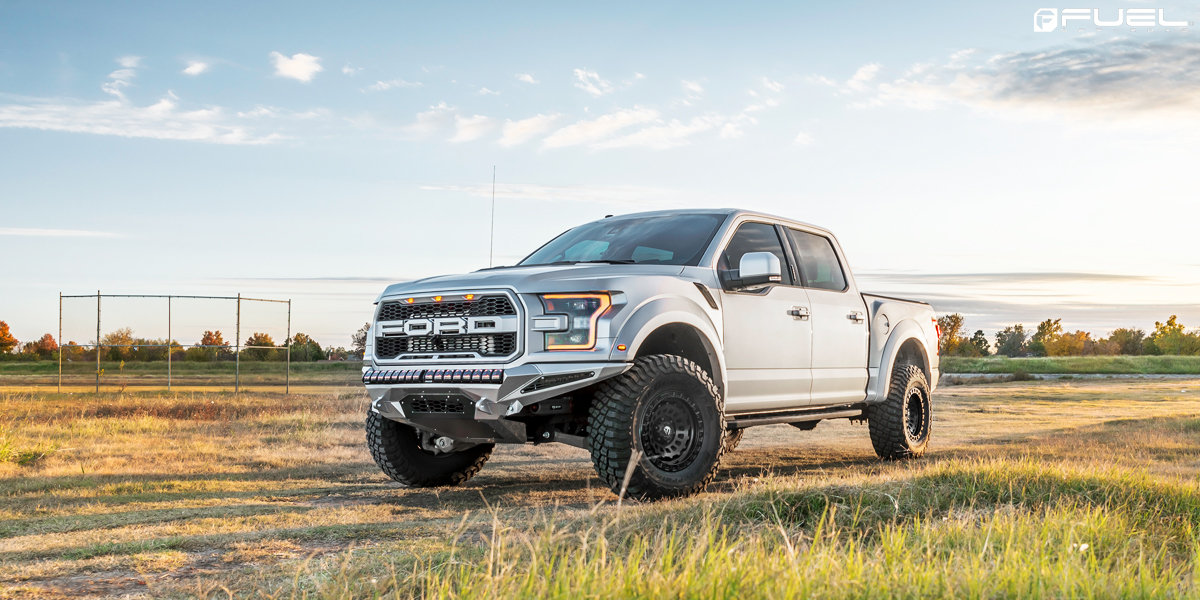 Ready for off-road duty.
Ford's newest generation of F-150 is an advanced, high-tech workhorse that's ready to do anything drivers want to get done. That also includes off-roading and making a commanding statement in power. This Ford F-150 may not be the potent Raptor model but its sitting pretty tough on a set of Fuel Wheels.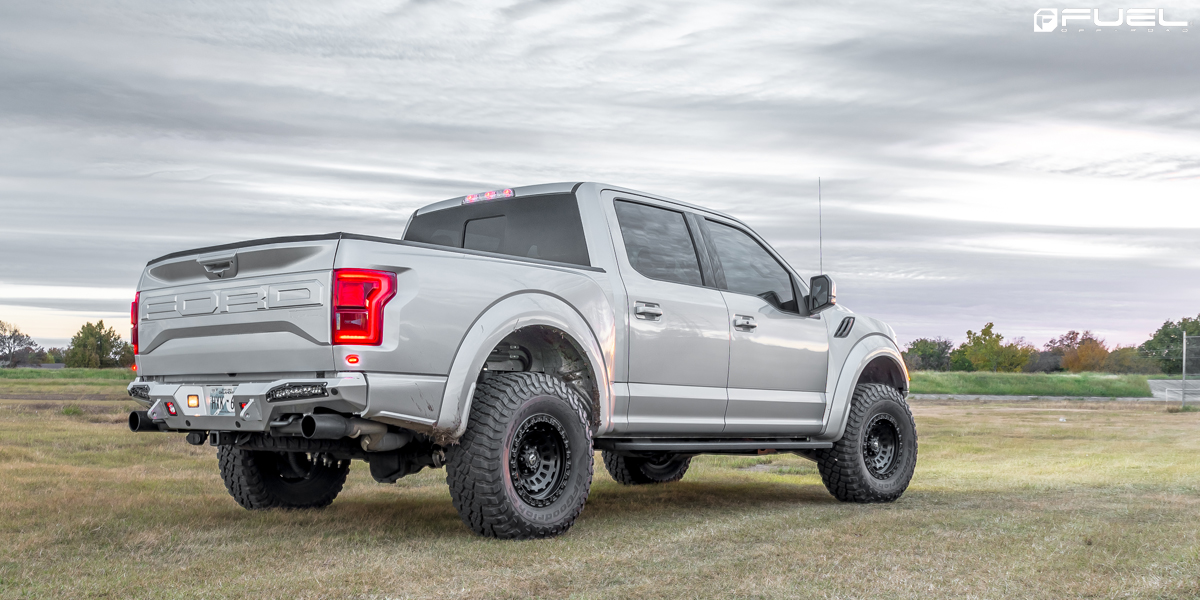 There's a lot to like about this Ford F-150. Right from the factory, this bad boy can be optioned with the mighty 5.0-liter V-8 engine that shells out 395 horsepower at 5,750 RPM and 400 lb-ft. of torque at 4,500 RPM. These naturally-aspirated ponies are sent through a 10-speed automatic gearbox to the rear Fuel Wheels. There's also a lightweight aluminum body, new suspension goodies, and loads of new technology for efficiency and convenience.
This Ford F-150 was given the full off-road treatment with both its exterior and underpinnings. Visually, it's more commanding and powerful thanks to a new front bumper with sump guard and integrated LED lights. Flared fenders at the front and rear also make room for the new Fuel Wheels and beefy tires. Beneath the body, there's a new suspension lift kit that allows for greater vertical wheel travel and better performance.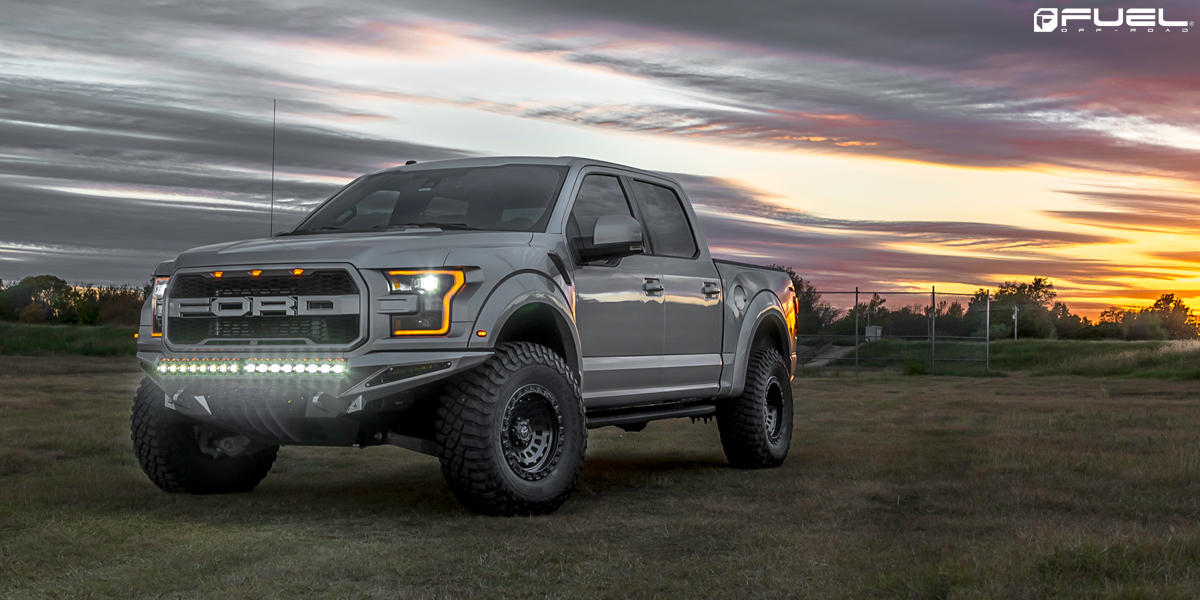 The part that does the dirty work are the new Fuel Zephyr – D633 rims and their massive tires. These Fuel Wheels measure a hefty 17 x 9.0 and feature a classic off-road design with a concave face and beadlock outer rim. Each one of the new Fuel Zephyr – D633 rims boasts a Matte Black finish that provides contrast to the factory body and a set of meaty BF Goodrich tires that are designed for traction on any trail.
This Ford F-150 might not be the Raptor, but you can rest assured that it's every bit as commanding and mean while off-roading.
Fitment Specifications:
Vehicle: Ford F-150
Wheels: Fuel Zephyr – D633
Wheel Finish: Matte Black
Wheel Size: 17 x 9.0
Tires: BFGoodrich
Build Credit: @merlesokc | @mht_wheelsokc
Source: Fuel Offroad