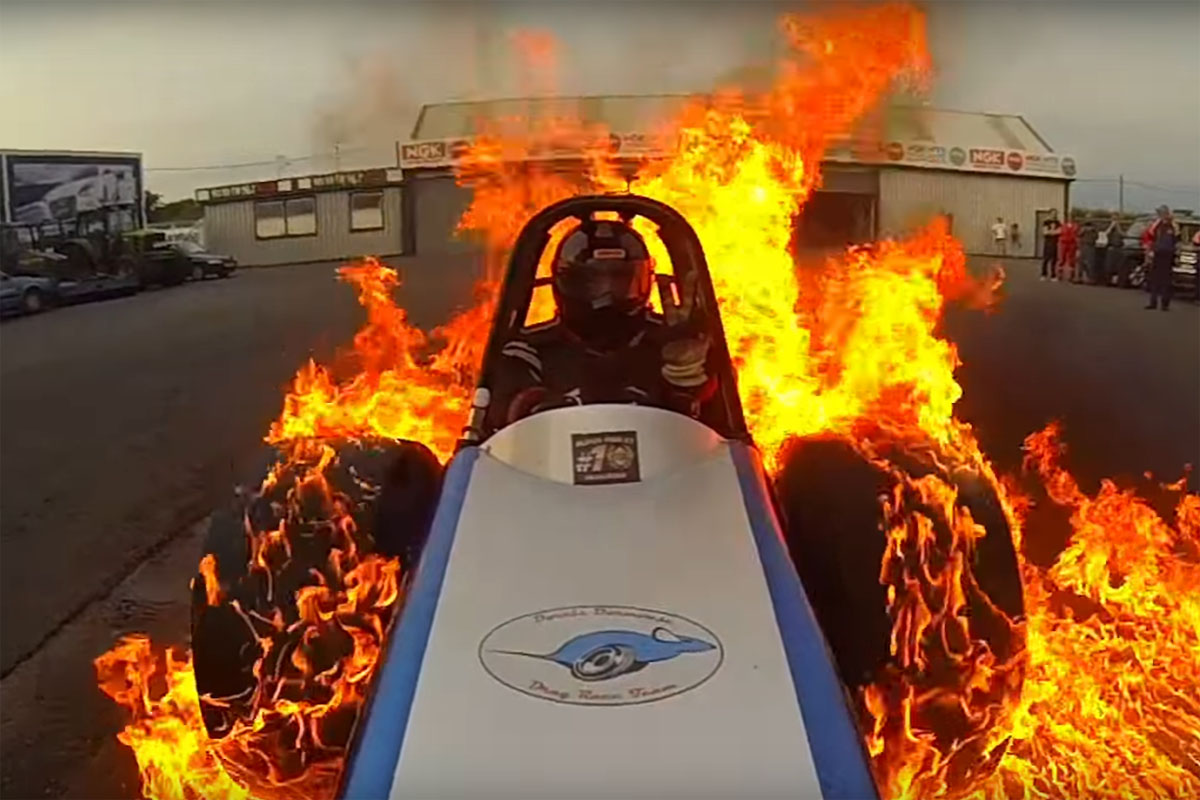 Utter insanity.
We've seen quite a few crazy burnouts, donuts, and drifts here at WheelHero. We love a good tire-shredding session whether it's a car, truck, van, SUV, or any other vehicle. This one, however takes the cake. Seeing these rims and tires on fire is absolutely and utterly insane.
Normally with a burnout, you smash the throttle and watch your rims and tires spin wildly until then start to create smoke. It's incredibly fun and while it isn't always the safest, it's good for a nice little show of power.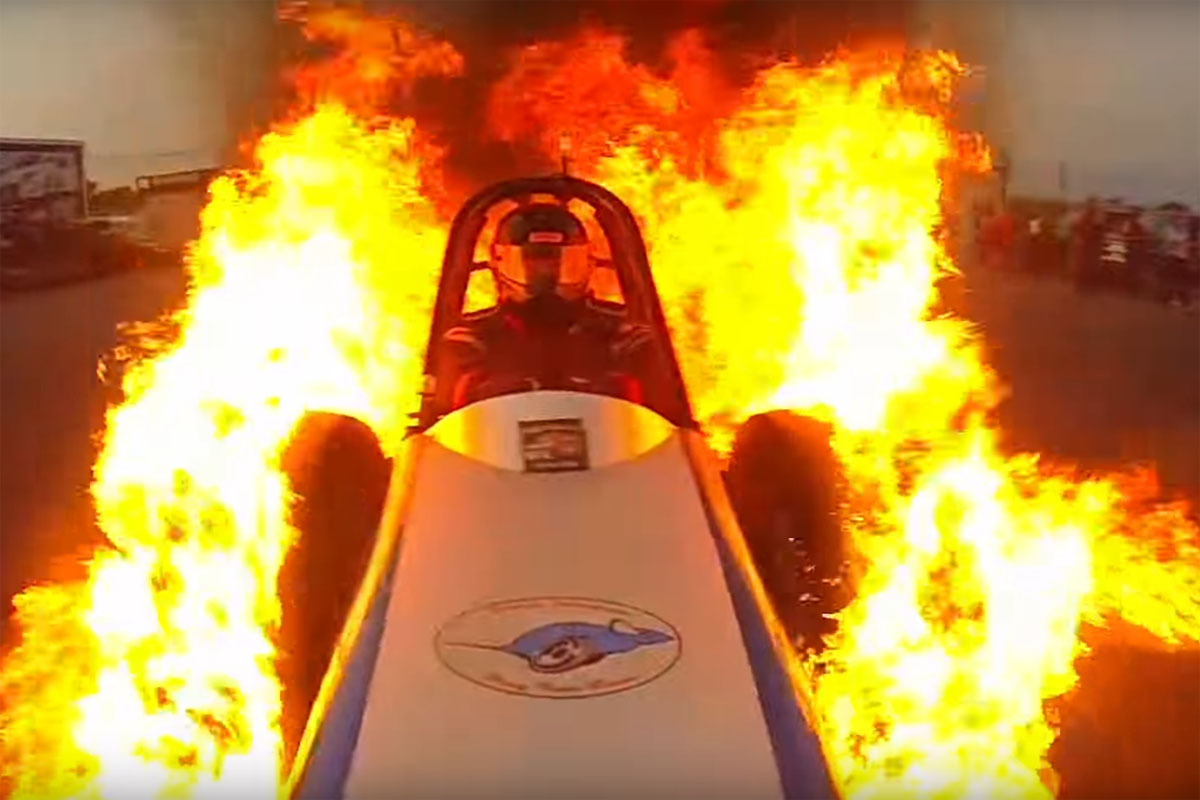 But this is on a whole other level, so much so that it's nominated for a GoPro award. Dragsters normally do burnouts to get the rims and tires heated up so that they can get enough grip to launch down the strip. But instead of the traditional burnout, this driver decided to put on an incredible show.
Before hitting the throttle, this driver had both the rims and tires doused with gasoline before having them lit on fire. Once they were engulfed, he stomped on the throttle and created the most epic burnout you may ever see. Flames spun into the air as the car slowly moved forwards, only to be extinguished shortly after.
Top that.
(But seriously, don't try this at home)
Source: GoPro