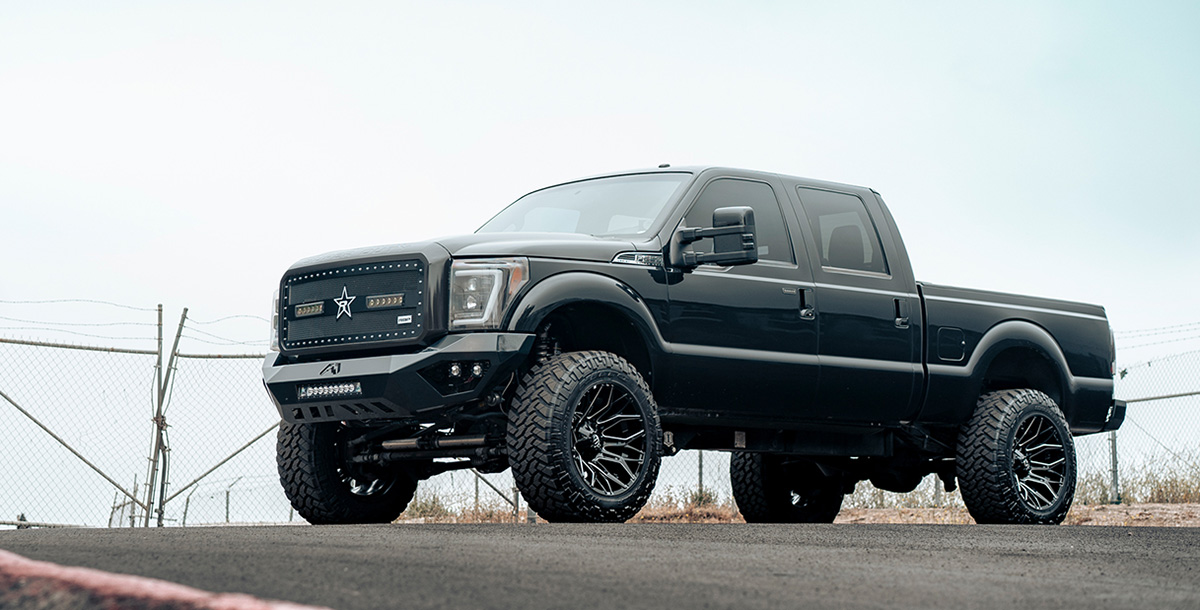 2020 was the first year that trucks outsold cars in the United States. According to Cox Automotive research, Americans bought 2,934,706 pickup trucks in 2020 and that's way more than the 2,831,053 non-luxury passenger cars they purchased. And we love our trucks lifted too! Let's take a look at why we lift our trucks, the different types of lifts we use, and our top 3 favorite trucks to lift.
4 Reasons to Lift Your Truck
There's a long list of very practical reasons to lift your truck.
To begin with, by lifting you provide higher clearance to the undercarriage. That's important if you take your truck off road because that additional clearance gets you over more obstacles without risking damage to the underbelly of your baby.
Lifting also improves your visibility. You will see farther down the road or trail and get a better view of your surroundings. Not only is that great off road but also helps you drive on the highway more safely.
Of course, when you lift your truck you can upgrade the suspension, wheels, and tires. Now you've got room for bigger wheels and bigger tires.
Last, but certainly not least, those bigger wheels and tires just make your truck look way better. It changes the stance of your ride and clearly makes it look more aggressive. And Americans love aggressive-looking rigs. Heck, a new lift can even breathe new life into an old truck.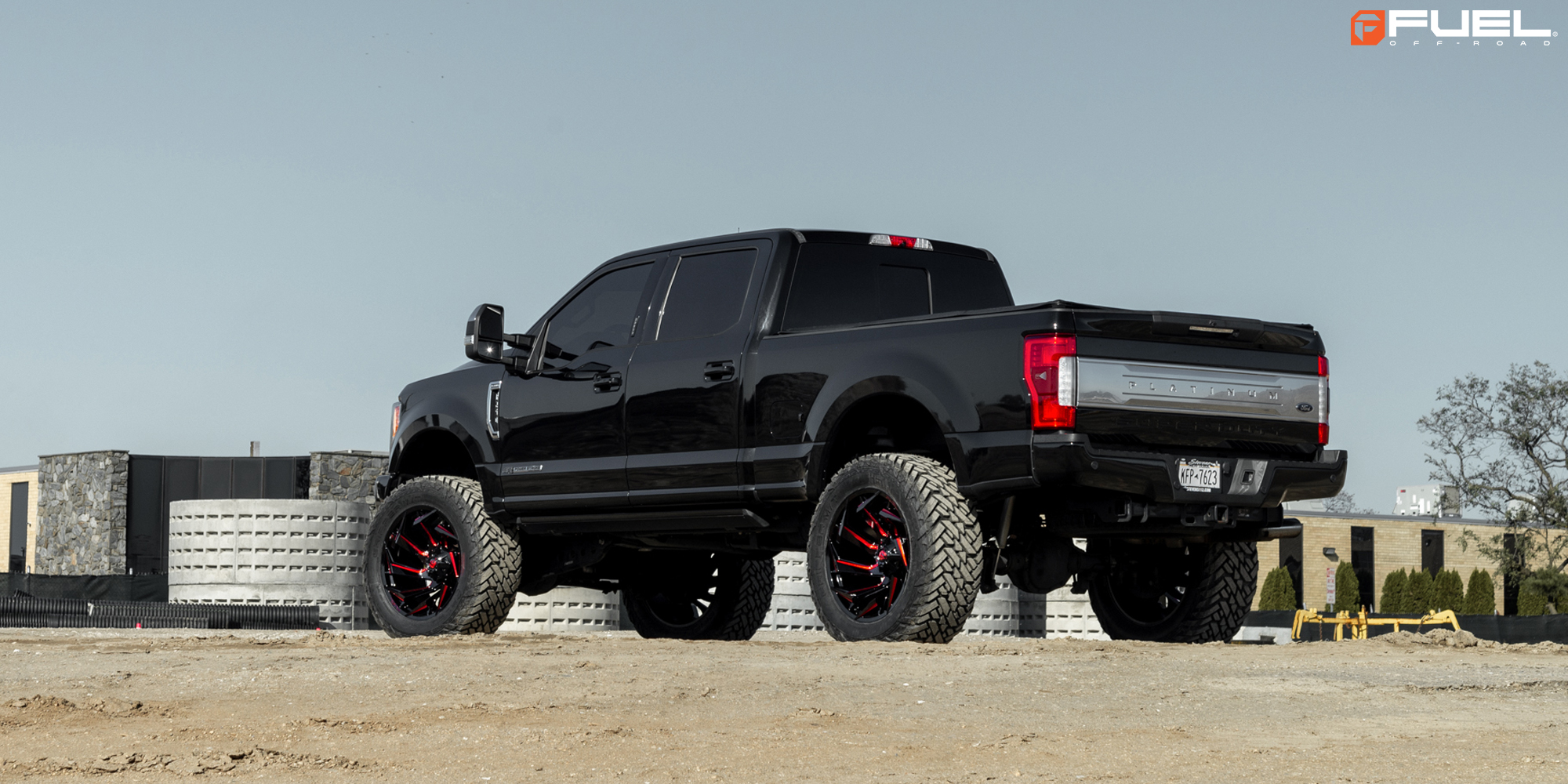 Body Lift Versus Suspension Lift
There are two ways to lift a truck: body and suspension. A body lift just gets the body of the truck away from the frame. If you just want larger wheels and tires and don't care about getting extra clearance or upgrading your suspension, a body lift will do the trick. You'll be limited to no more than 5 inches (most are 2 to 5 inches). But if you just want to upgrade your look and not your performance and are on a budget, the body lift does the job.
If you're serious about upgrading your suspension, gaining clearance, and improving your performance off the road, you'll be going for a suspension lift. Unlike other types of lifts, suspension lift kits lift every part of your truck, providing a more comprehensive and dramatic lift. They don't limit you to 5 inches either; some kits go up to 12 inches, allowing for a truly imposing stance. And if you are handy with a wrench and know your way around vehicles, you can do either lift yourself. Now that you know the difference in lifts, let's take a closer look at the trucks we love to lift.
Lifted Chevy Silverado 1500 Trucks
The Chevy Silverado 1500 may find itself in the middle of the pack when it comes to sales, but we put it at the top of our list because it's a great-looking truck once it is lifted.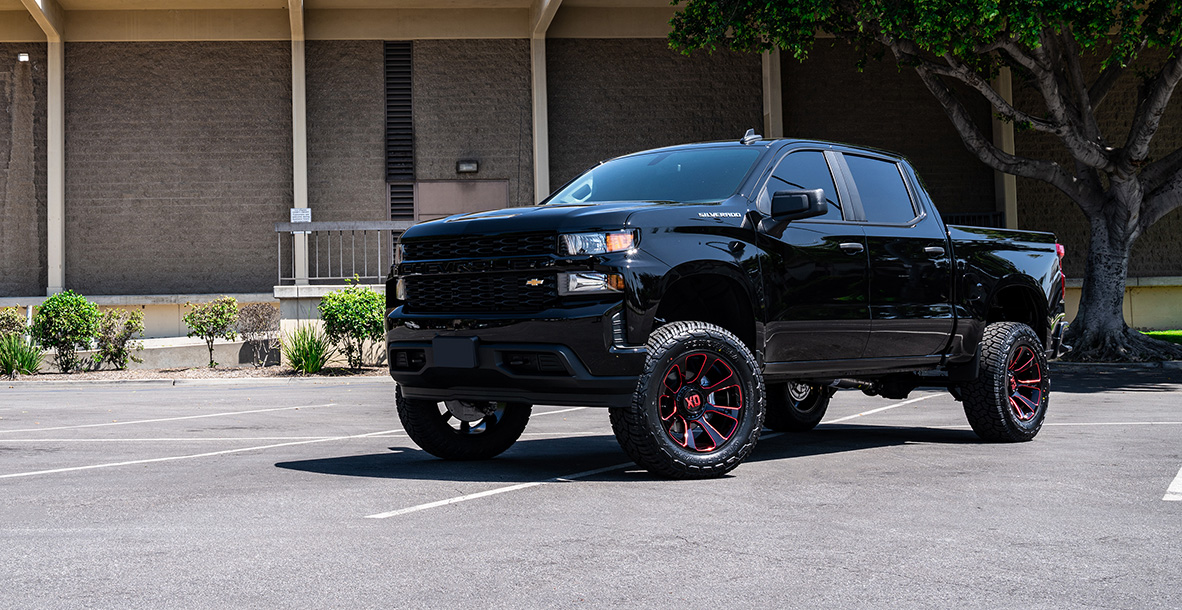 Chevy Performance offers a 2" lift kit for their new trucks. But most people go for an aftermarket lift instead of an upgrade on a new truck. The OEM option only gets you two inches while the average Silverado 1500 lift is more like 4 to 6 inches.
Here are the wheels we like on a Silverado 1500 with an average lift.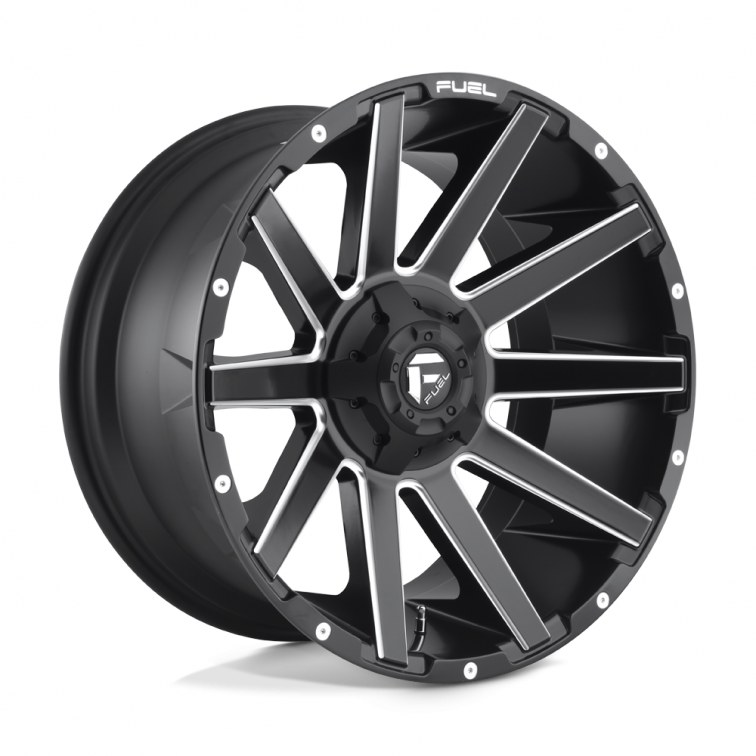 Fuel D616 Contra
10 beefy spokes with milled accents create a wheel that's worth looking up to. And once the mud-flinging is done for the day, you'll look good around town too.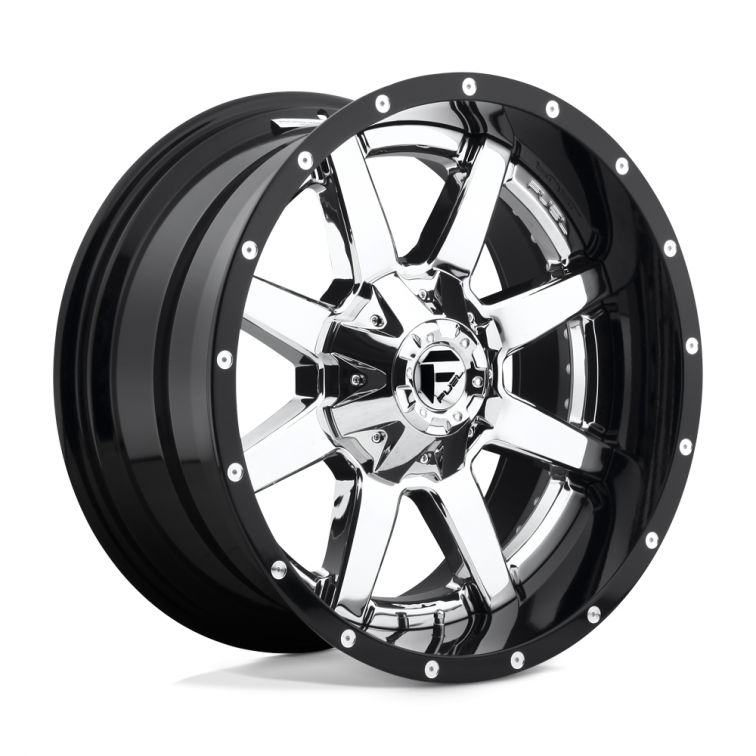 Fuel D260 Maverick
The contrast of chrome and black makes this wheel a real head turner on any lifted Silverado 1500. The rivets on the outer rim perfectly draw your eye into this deeper-styled rim.
Lifted Ford F-150 Trucks
For 40 years, the Ford F-series trucks have been the top-selling vehicle in the United States, an impressive feat that speaks to the brand's enduring popularity. Chew on that for a minute, and it becomes clear just how dominant the F-series has been in the market. In fact, in 2021, Ford F-series trucks marked 40 fricking years as the top seller, a testament to their longevity and reliability. And the best-selling of all the F-Series trucks is the beloved F-150, which has been a favorite of truck enthusiasts for decades.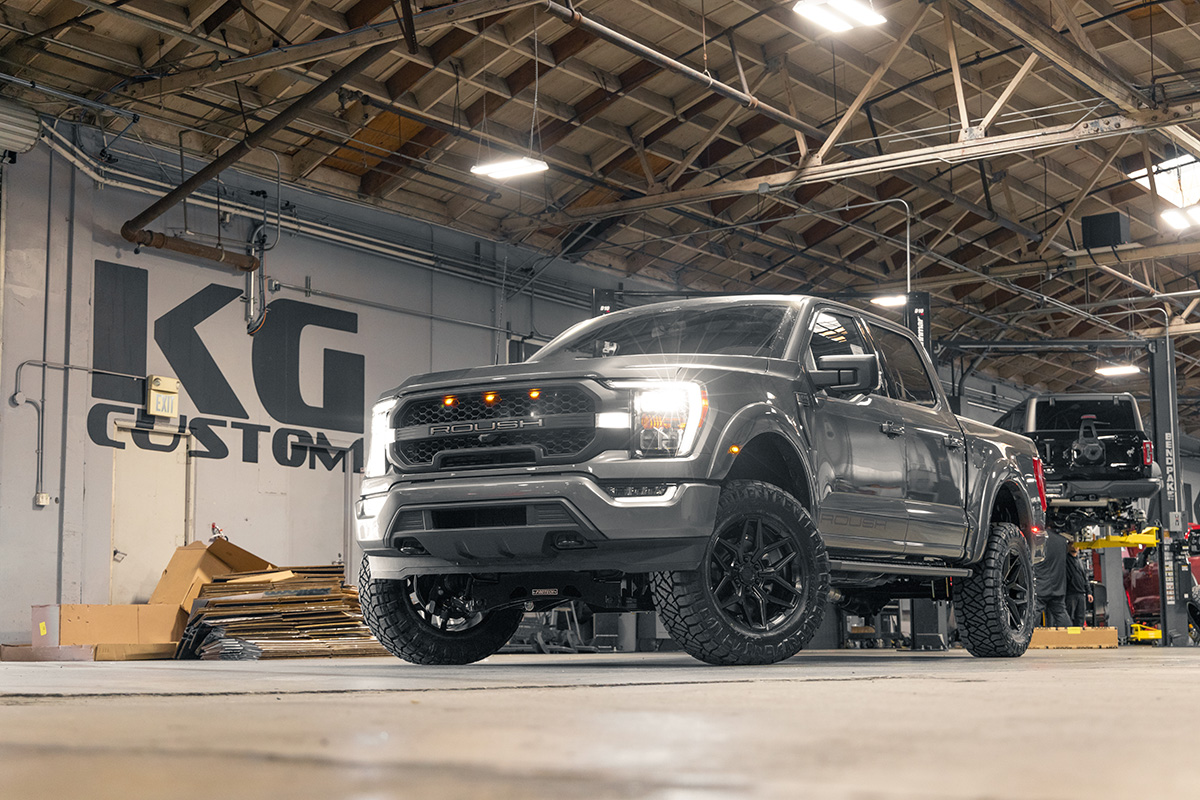 Ford Performance offers a 2-inch lift for the F-150. Additionally, a load of aftermarket lift kits are available, giving truck enthusiasts plenty of options to choose from. It's hard to imagine an F-150 that isn't lifted. But what's a lifted truck without a set of eye-catching wheels to match?
Here are our favorite wheels for America's favorite pick-up truck.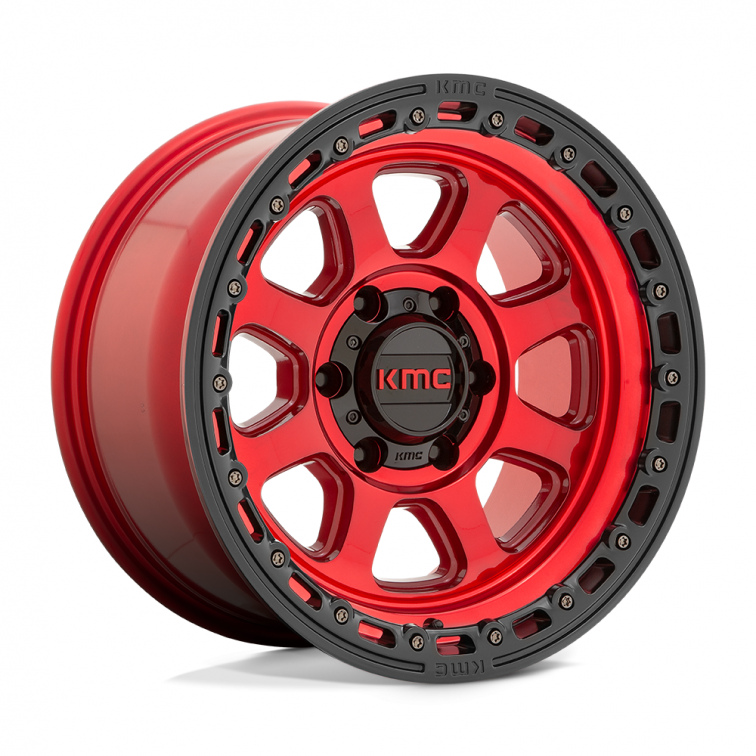 KMC KM548 Chase
Who said red rims were only for tuners? Pull the trigger on this wheel and immediately upgrade your style. Not only does it feature thick spokes that exude strength and durability, but it also has a contrasting center cap and lip that adds an extra touch of personality. And, of course, the candy apple red color is undeniably eye-catching, adding a pop of vibrancy to any lifted truck.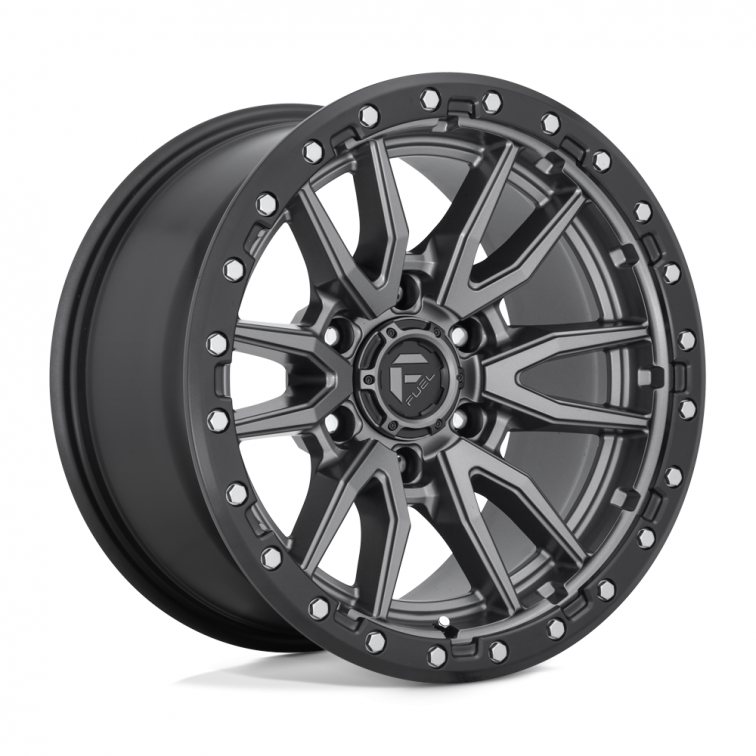 Fuel D680 Rebel
So maybe you aren't ready for red. But what this gunmetal wheel lacks in color it makes up in style. Split spokes, rivets on the outer rim, and a rugged center cap make this sturdy wheel stylish.
Lifted Ram 1500 Trucks
Recently, Ram surpassed Chevy Silverado as the number 2 selling truck. There's not a Ram 1500 on the road that wouldn't be improved with a lift. In fact, this is a truck that was just made to be lifted.
Mopar offers a 2-inch factory lift. But honestly, when you're lifting a Ram, you need to lift big or not at all. They look great with a 4-inch lift!
Here are our favorite wheels for a lifted Ram 1500.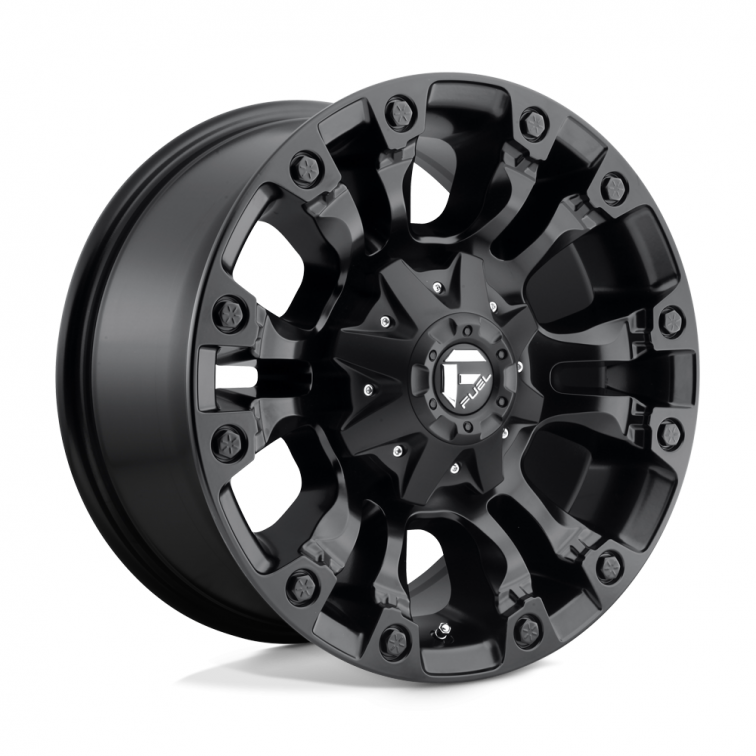 Fuel D560 Vapor
Now a truck as aggressively styled as the Ram 1500 demands equally aggressive wheels. That's what you get with the Vapor. Big, beefy spokes and the matte black finish show your truck means business, on and off the road.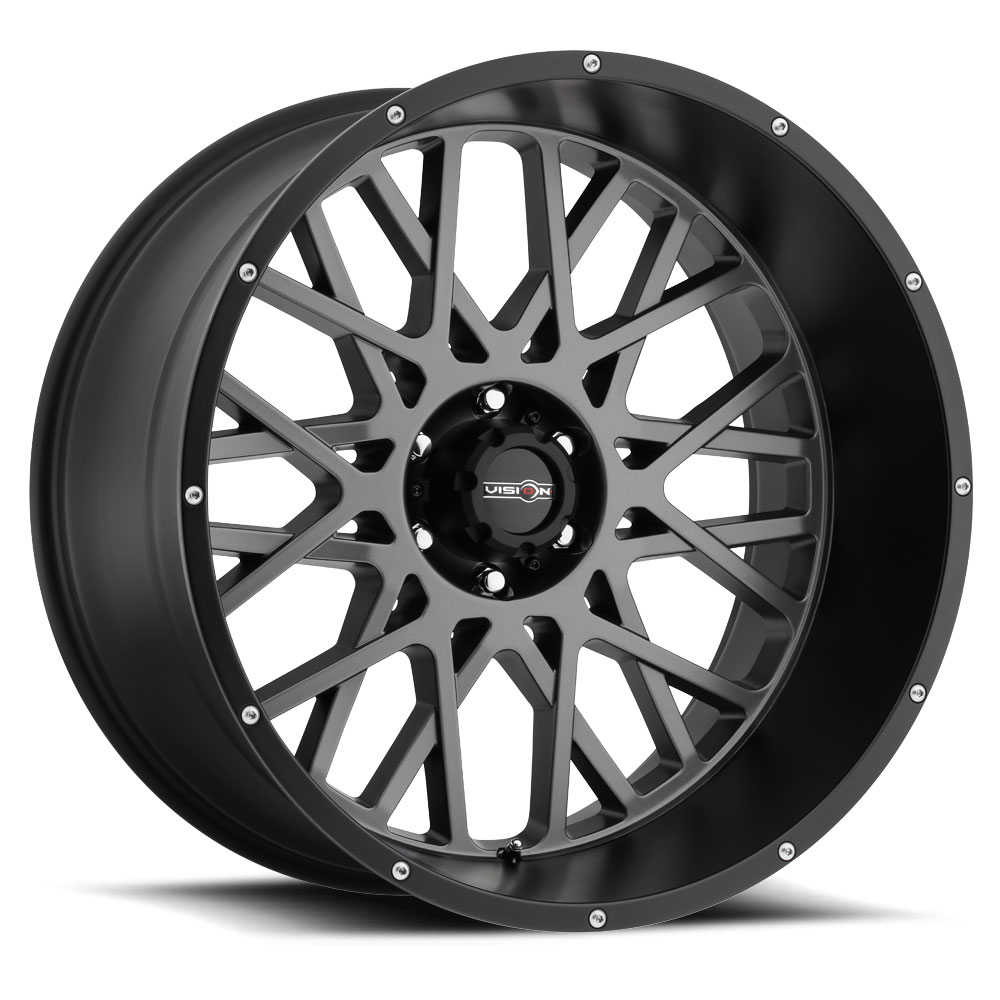 Vision Off Road Rocker
This wheel looks great on a lifted Ram. Honestly, it looks good on any lifted truck, and it fits lots and lots of lifted trucks. It's available up to 24" and while the wheel is distinctive, its clean lines make it an instant classic.
Wheels for Lifted Trucks
The love affair between Americans and lifted trucks is a longstanding one, and for good reason. Lifted trucks not only look cool, but they also offer increased ground clearance, improved off-road capabilities, and a commanding presence on the road. And when it comes to finding the perfect wheels for your lifted, leveled, or factory height truck, there's no better choice than Wheel Hero.
With an extensive selection of top-quality wheels from the industry's leading brands, Wheel Hero has everything you need to take your truck to the next level. From classic designs to cutting-edge styles, their inventory is sure to have the perfect set of wheels to match your unique taste and driving needs.