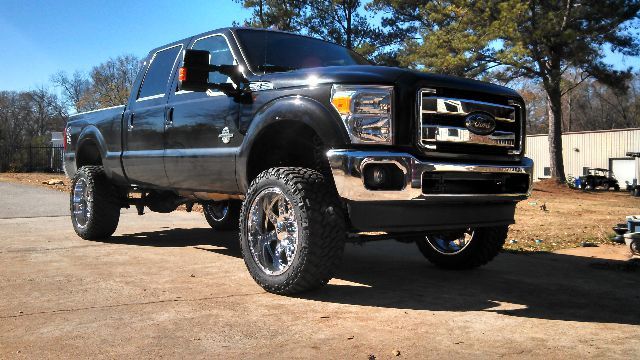 Raised and rugged.
The beautiful thing about trucks is that they are designed for work and are more than capable of handling themselves over rough terrain. Whether it's a Chevrolet, GMC, RAM, or Ford, like this F-250, they're built to get things done, take a beating, and have you feeling accomplished at the end of the day. Often, they can also strike a balance between looking good and performing well which is the case with this lifted and beefed up Ford F-250 that has a new suspension, XD wheels, and Nitto tires.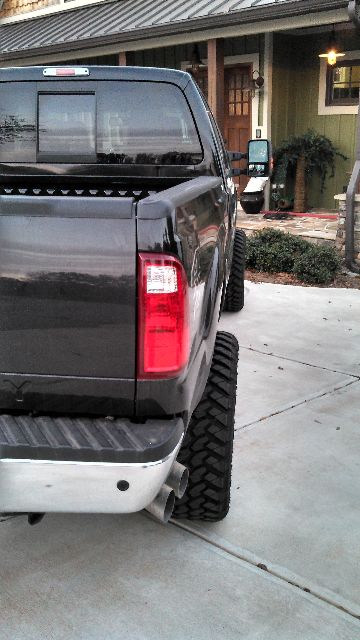 Right from the start, the Ford F-250 is built to handle more than your average truck. A large number of components are beefed up for better durability and performance when it comes to towing, stowing, and hauling. Even the 5.4-liter V-8 engine driving the XD Wheels with its 300 horsepower at 5,000 RPM and 365 lb-ft. at 3,750 RPM is built to pull things around. A 12,500-lb. maximum towing capacity and 3,180-lb. maximum payload is enough to move some serious stuff around town.
But, with all of these capabilities, it doesn't mean that the Ford F-250 can't look good too. This Ford F-250 with its strong 5.4-liter V-8 engine was equipped with a new set of XD Wheels, Nitto tires, and a raised suspension. The XD Wheels chosen for this application were the Diesel models. The eight-spoke, polished chrome wheels boast a large outer lip to create a wide and powerful stance. Measuring 22 x 11.0 at the front and rear axles, the wheels were outfitted with a set of 325/50/22 Nitto Trail Grappler tires that are designed to provide superb traction on a variety of terrain. The final touch is a 4.5-inch lifted suspension with a powdercoated gold vein that grabs attention almost as much as the new off road wheels and tires that the truck wears proudly.
The powerful muscle and strong chassis of this black Ford F-250 now benefits from some added looks thanks to a new off road wheel and tire setup and lifted suspension.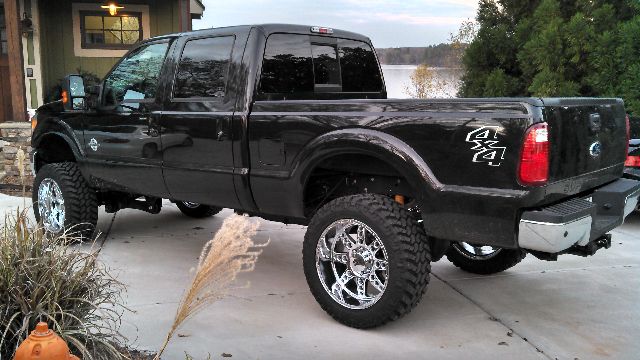 Fitment Specifications
Vehicle: Ford F-250
Wheels: XD Diesel
Wheel Size: 22 x 11.0
Tires: Nitto Trail Grapplers
Tire Size: 325/50/22
Suspension: 4.5-inch lift, powdercoated gold vein