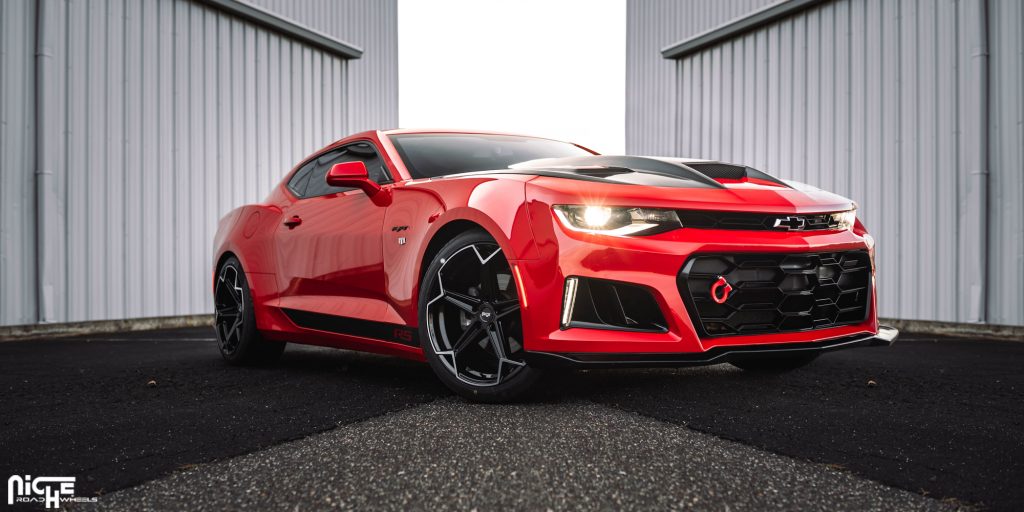 Let it rip, tater chip!
The Chevrolet Camaro has enjoyed decades of tire-shredding fun and is the flagship muscle car for the American automaker. For years it has gone up against the likes of the Ford Mustang with a die-hard fury. Today, that rivalry is still going strong and this Camaro SS is packing some serious thunder with its LT1 motor, new aerodynamics, and Niche rims.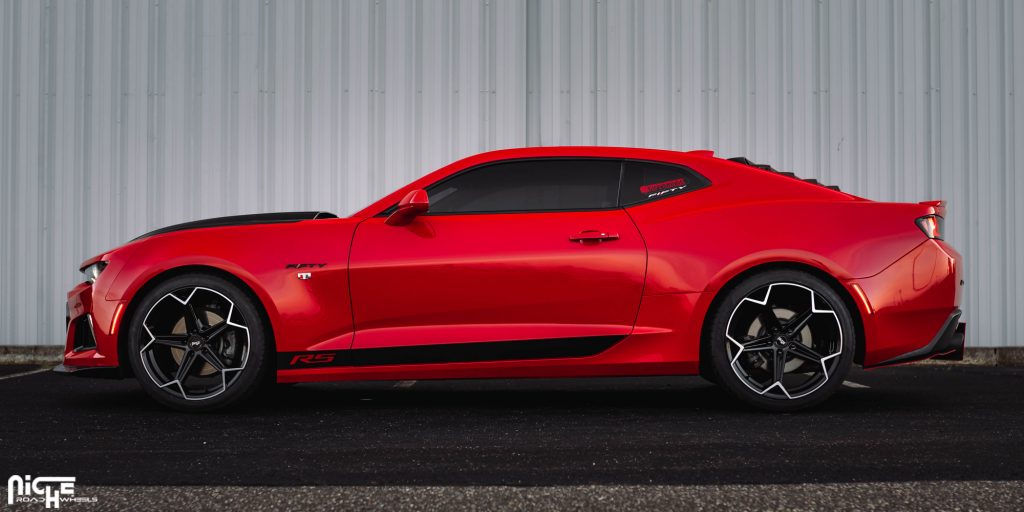 The Chevrolet Camaro SS comes hauling out the factory with a monster 6.2-liter LT1 engine. This naturally-aspirated engine cranks out 455 horsepower at 6,000 RPM and 455 lb-ft. of torque at 4,400 RPM. That power is sent to the rear Niche wheels through a six-speed manual or eight-speed automatic gearbox, allowing the muscle car to reach 60 mph from rest in 4.0 seconds, flat.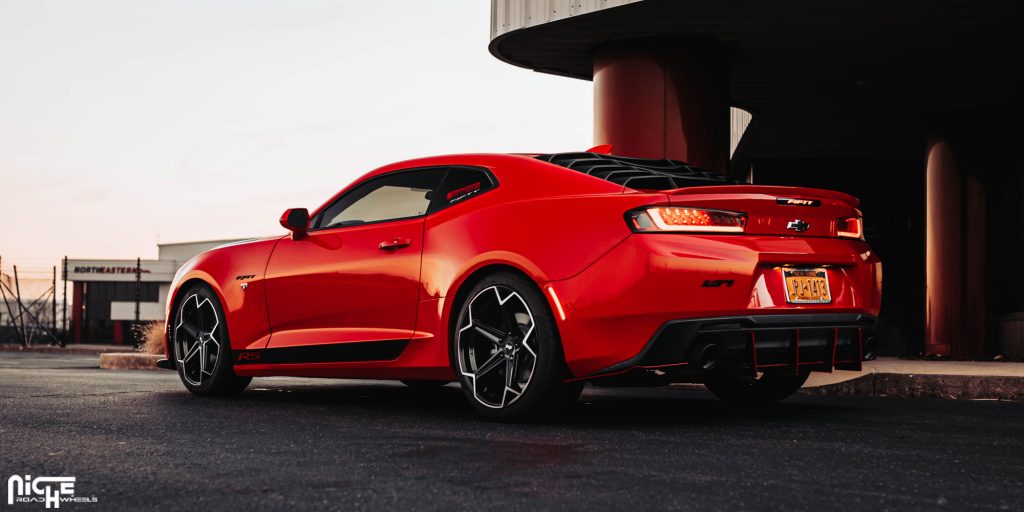 That's some serious power right from the factory, and this Camaro SS has all that and more. This 50th anniversary model proudly displays its heritage on the front, sides, rear, and even in the blacked-out lighting. A new spoiler, rear window louvres, rear diffuser, front spoiler, and upgraded hood help improve airflow, cooling, and downforce to take advantage of the bigger Niche rims and stickier tires in the corners.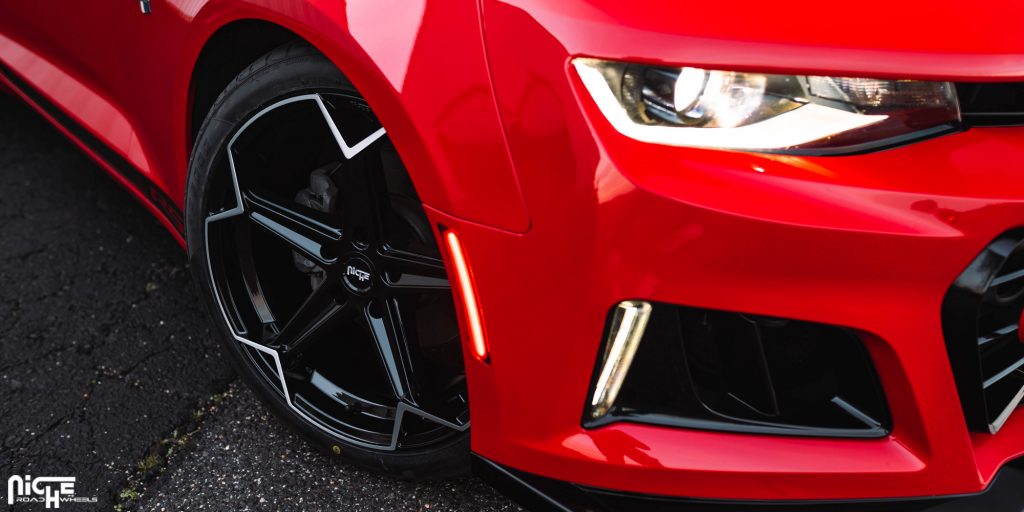 This high-performance, modified Camaro SS also benefits from a new set of Niche Arrow – M259 wheels. These Niche rims have a thin five-spoke shape that splits at the edge of the rim from the concaved center to create a unique shape and create an intimidating stance. Here, the Niche Arrow – M259 wheels were installed in a 20-inch diameter and sport a Gloss Black finish with Brushed accents around the edge of the rim.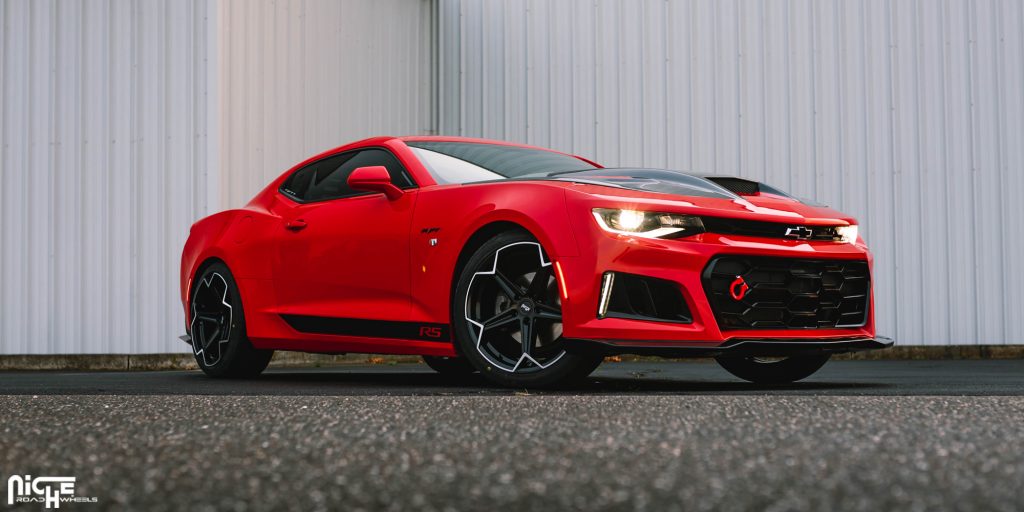 This Chevrolet Camaro SS wearing new aerodynamics and Niche Arrow – M259 rims is the perfect way to celebrate a 50th anniversary in tire-shredding style.
Fitment Specifications:
Vehicle: Chevrolet Camaro SS
Wheels: Niche Arrow – M259
Wheel Finish: Gloss Black with Brushed accents
Wheel Diameter: 20 inches
Source: Niche Road Wheels