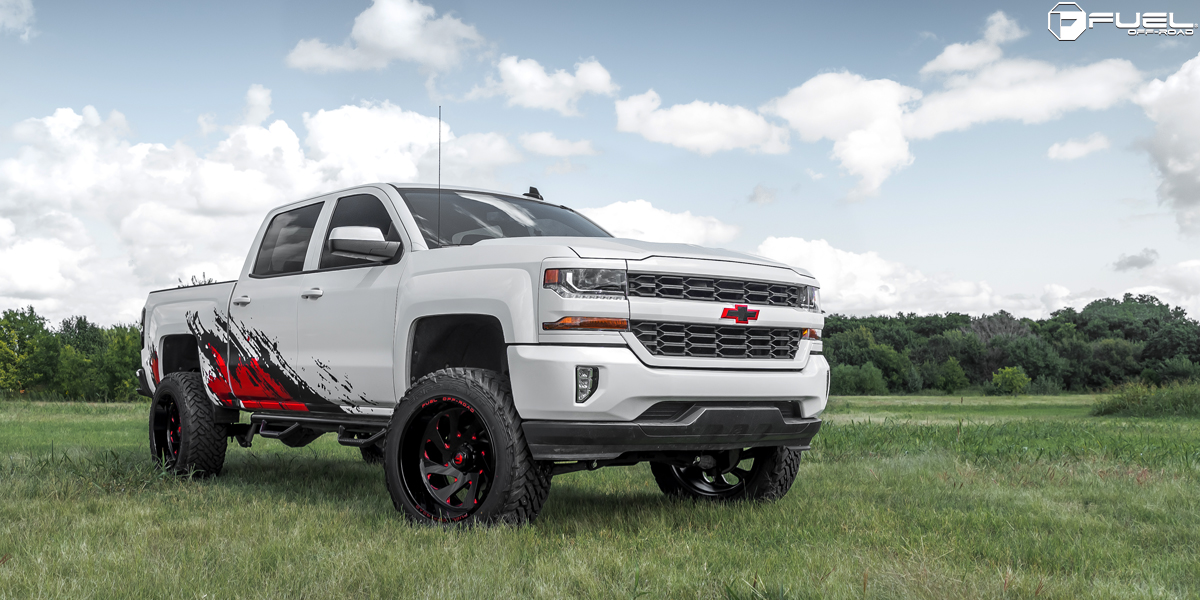 Make a statement.
The Chevrolet Silverado is built to be a work truck. It's designed to get the job done and go through all the mud, muck, and rough stuff without complaint. The job here, however, is making a statement, and this Chevrolet Silverado does just that with its custom graphics, upgrades, and new set of Fuel Wheels.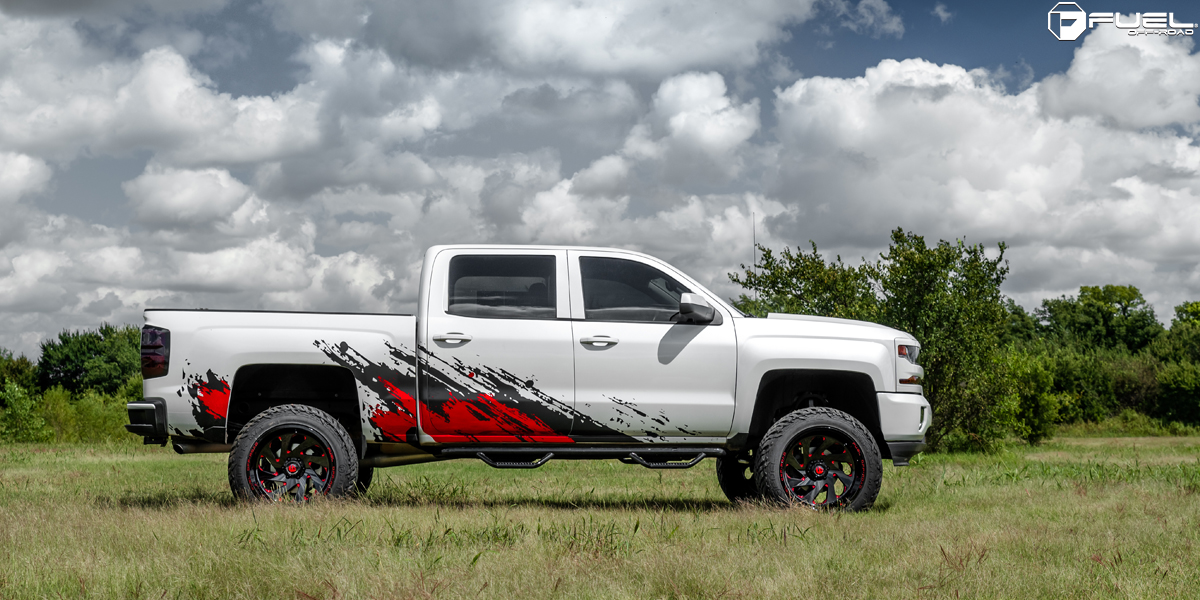 The basis of the Chevrolet Silverado is pretty impressive. It's capable and its towing and hauling abilities are the top in its class. Under the hood, there's a 5.3-liter L8B GM EcoTec3 5300 V-8 with a stout 355 horsepower at 5,600 RPM and 383 lb-ft. of torque at 4,100 RPM being sent to the rear Fuel Wheels. That's more than enough good ol' fashioned American muscle to get things done.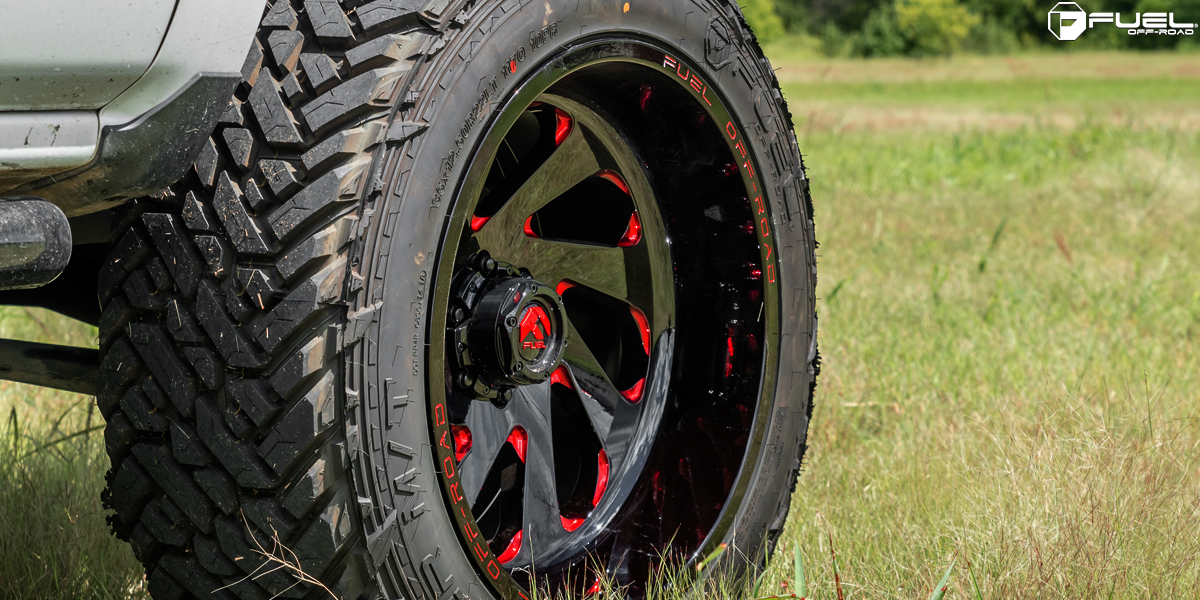 But this Chevrolet Silverado has all that and a bag of chips. The exterior has been customized with a new Red and Black vinyl graphic livery atop the White paint. There's new side steps sitting between the new Fuel Wheels along with a suspension lift for better ground clearance. Staring ahead is a new Black Chevy bowtie with a Red outline to match the new color scheme.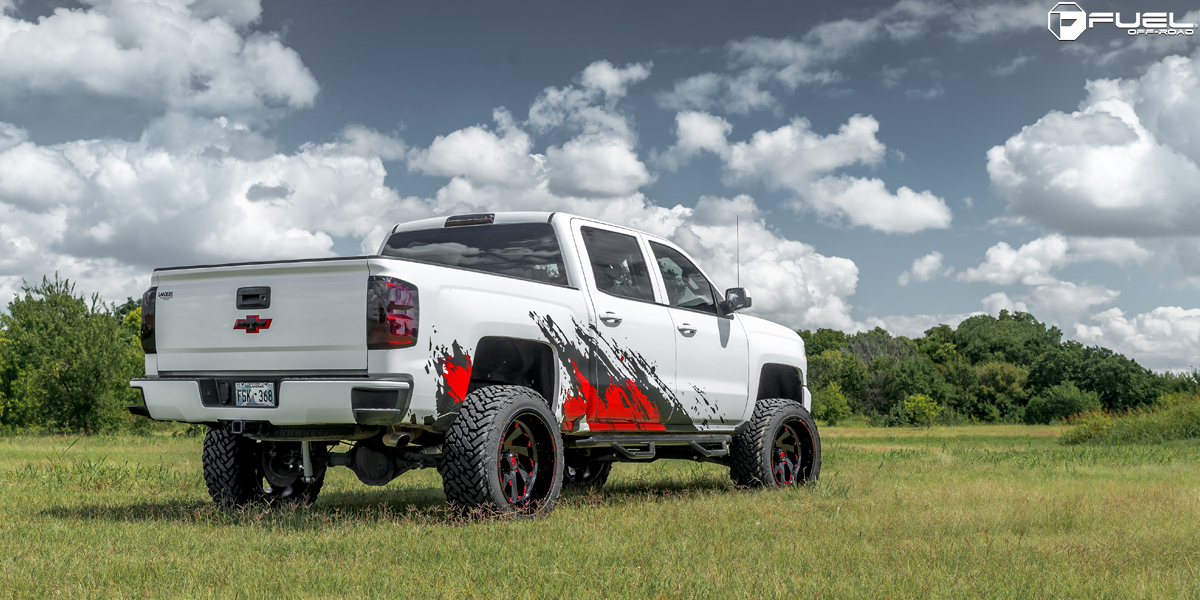 Hitting the pavement or dirt is a new set of Fuel Wheels. Here, Fuel Vortex – D638 rims were chosen and installed in a massive 22 x 12.0 fitment at the front and rear. The new Vortex – D638 rims were also equipped with new 35 x 12.50 R22 Fuel Gripper M/T tires for traction on or off the road. A slick new Black finish with Red hardware and accents makes each one of the new Fuel Vortex – D638 rims stand out and grab attention even more.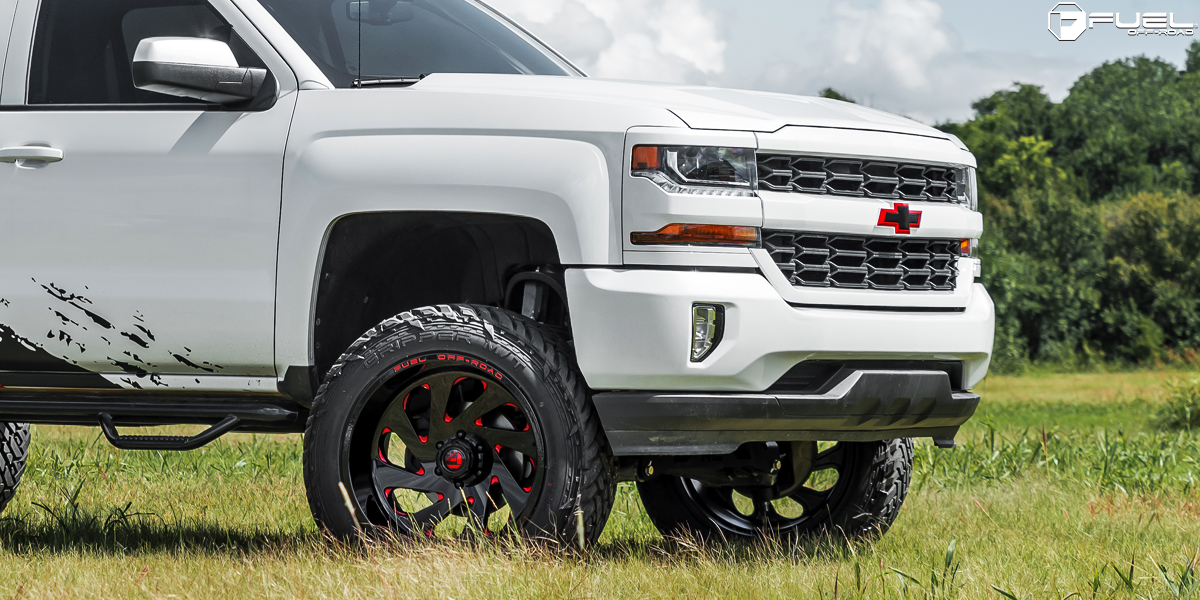 While the Chevrolet Silverado was made for work and getting things done, this one has been able to do that – just in a bit of a different way.
Fitment Specifications:
Vehicle: Chevrolet Silverado
Wheels: Fuel Vortex – D638
Wheel Finish: Black with Red accents
Wheel Size: 22 x 12.0
Tires: Fuel Gripper M/T
Tire Size: 35 x 12.50 R22
Source: Fuel Offroad
Credit: Auto Accessories Unlimited | @mht_wheelsokc