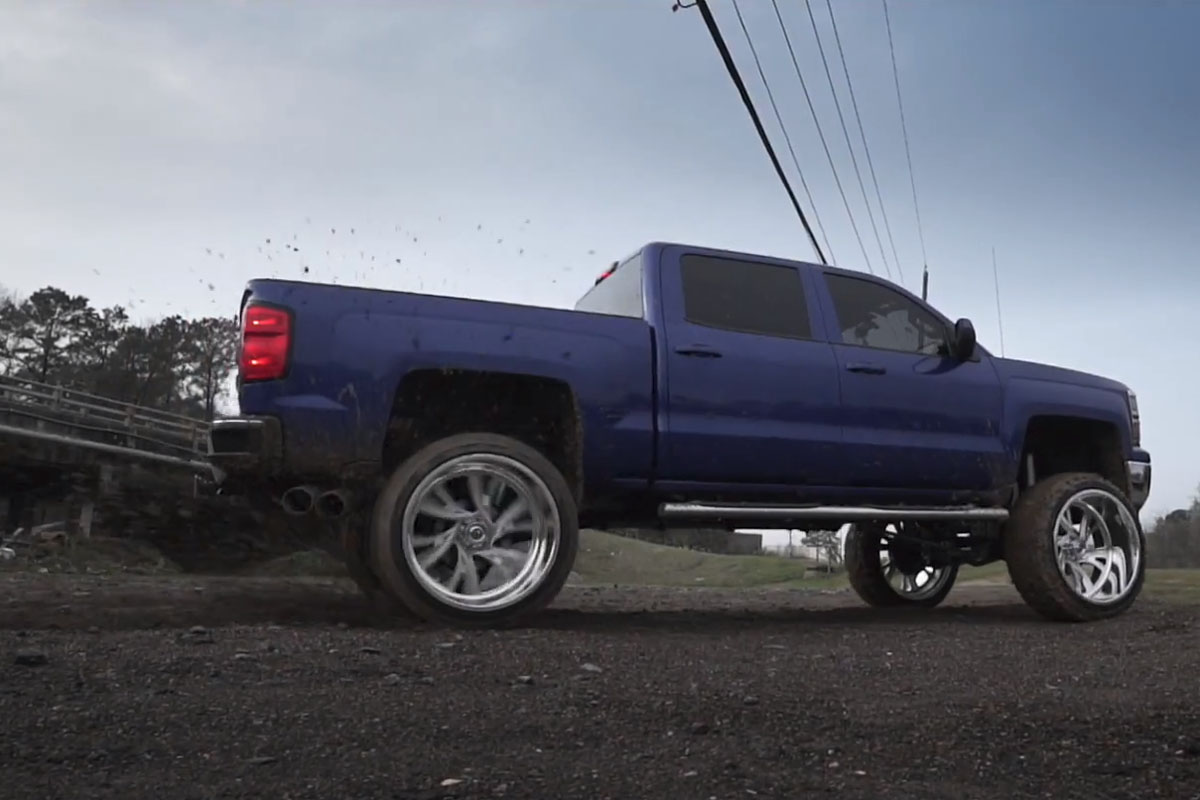 Chrome and Mud!
The Chevrolet Silverado was born to get down and dirty. It's a pickup that loves to play in the mud whether it's stock from the factory or lifted and fitted with a new set of Fuel Wheels. This customized Blue Chevrolet Silverado shows us right from the start that it's okay to get down and dirty even when you're focused on style.
The Chevrolet Silverado was born to do work and endure any kind of rough and tough situations that may arise in the process. It's made to tow, haul, and carry from the suspension to the bed and everything in between. There's also a 5.3-liter V-8 engine under the hood powering the rear Fuel Wheels with 355 horsepower at 5,600 RPM and 383 lb-ft. at 4,100 RPM.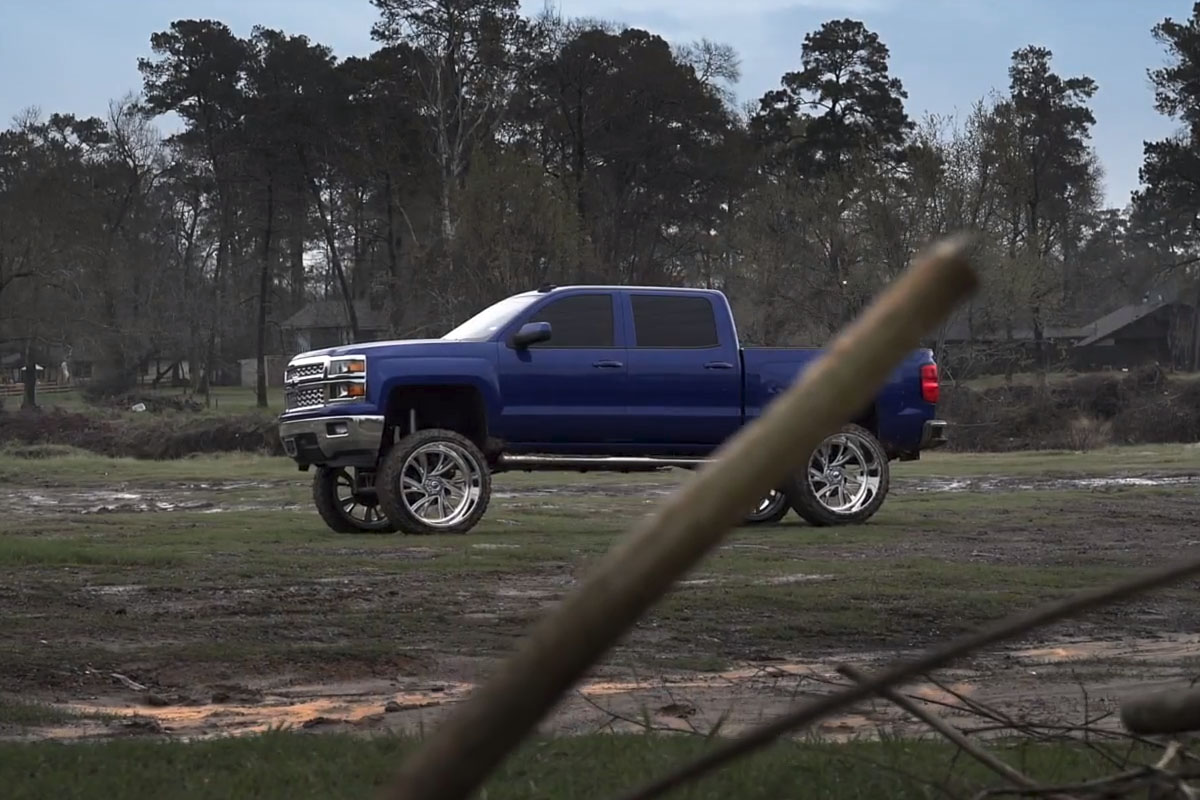 However, it can also be made to look great as well. This custom Chevrolet Silverado sports a new suspension lift kit that raises the ride height considerably and makes room for the massive new Fuel Wheels. It also allows for more vertical travel in off-road situations and easily clear obstacles. This bad boy has also been debadged for a clean, smooth look.
This pride and joy of this Chevrolet Silverado is the new Fuel FF32 rims. These eye-catching forged wheels feature a bright Polished Chrome finish and a deep lip. Each one of the Fuel FF32 rims measures a hefty 26 x 14 at the front and rear, giving it a very commanding and powerful presence on the road. The new Fuel Wheels aren't afraid to kick up some mud either!
Source: Fuel Wheels